In Fukuoka, Kyushu, pork bone broth ramen is popular. Ramen Danbo is a popular pork bone broth ramen chain with 7 stores in Fukuoka, and others nationwide such as in the Kanto region. This time, we will introduce the Dazaifu Ekimae and Hakata Nakasu branches, which are especially easy to visit in Fukuoka.
What is Ramen Danbo? [/su_heading]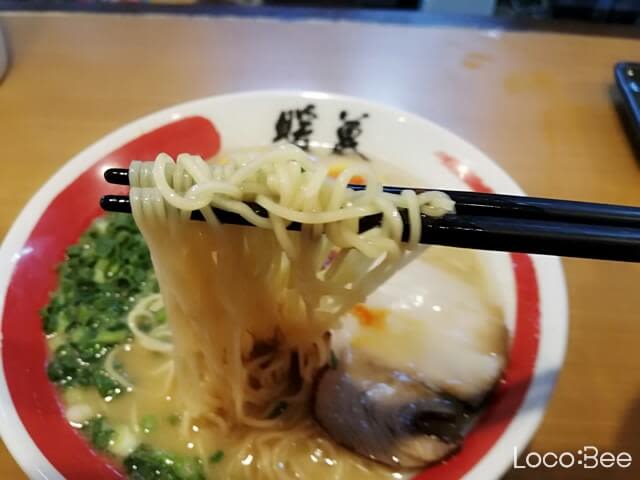 Ramen Danbo is a popular pork bone broth-specific ramen chain. The soup is thick but creamy and mild at the same time. What gives the soup a hint of accent is the "spicy sauce". By mixing this with the soup, it gives it a bit of a kick to the mildly sweet soup, giving it a new flavor.
Ramen Danbo received 1st place in a TV show called "Ramen Sousenkyo (election)", and became a part of noted ramen stores.
How do you order at Ramen Danbo?
You order with tickets at the store, which you can purchase at the ticket machine.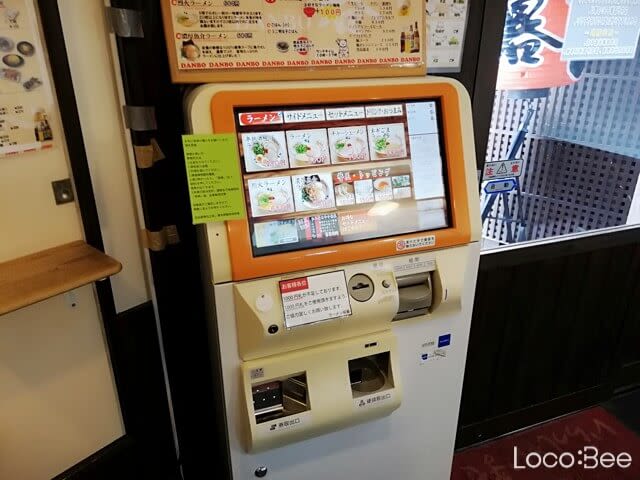 The ticket machine is a touch panel which you can use while viewing a picture menu.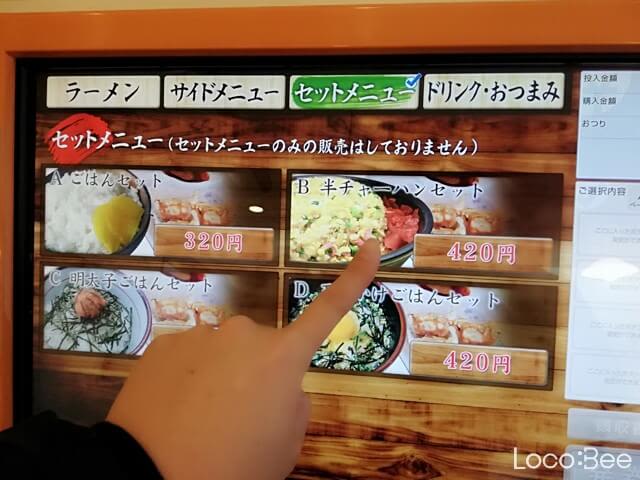 Once you purchase the ticket, hand it to the staff and wait for your ramen. You can look around the store while waiting for your order.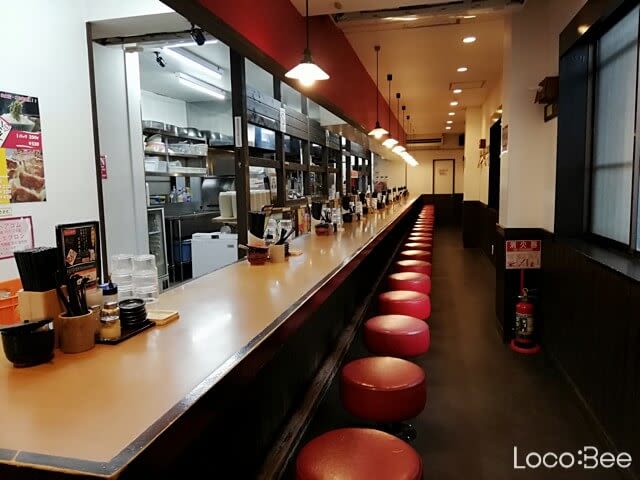 There is a red sauce in the ramen to begin with, but enjoy the taste of the ramen first without mixing it.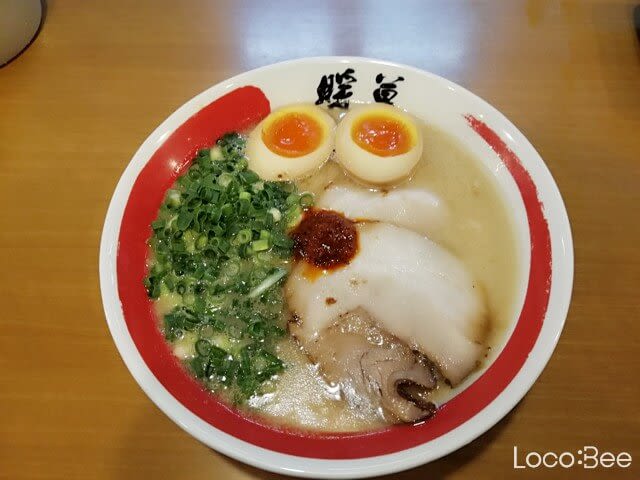 There are delicious seasonings like black pepper, sesame, garlic, spicy green onions, etc. by the table, so use them according to your preference to enhance the ramen's flavor.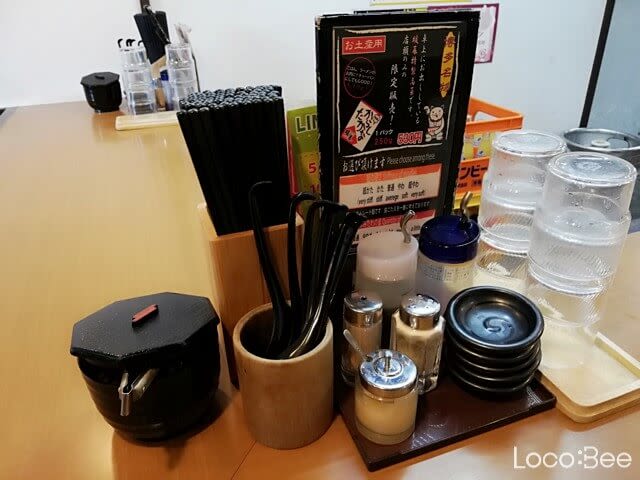 For the popular fried dumplings, add chili oil (right) to the dumpling sauce  (left) and eat it.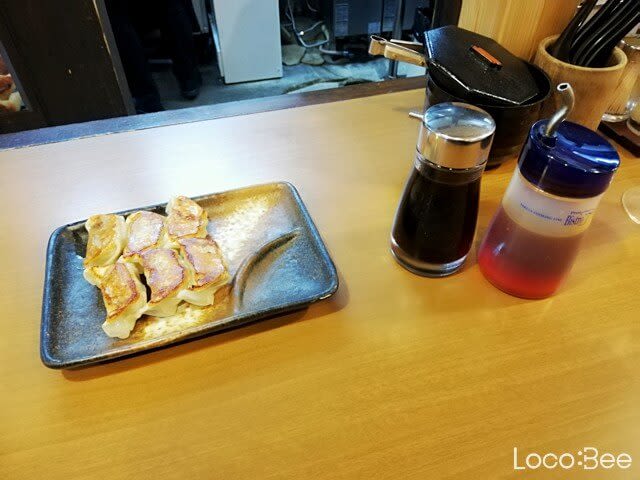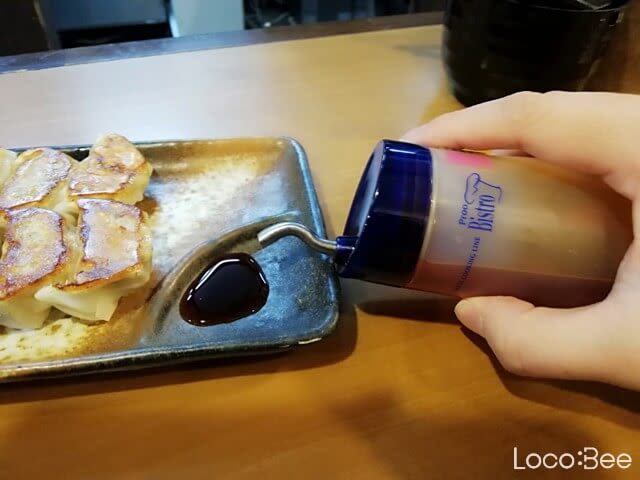 What is Ramen Danbo's recommended menu?[/su_heading
When I asked the store what the recommended menu was, I was told that it was the set of the boiled egg ramen with a half-sized fried rice and dumplings.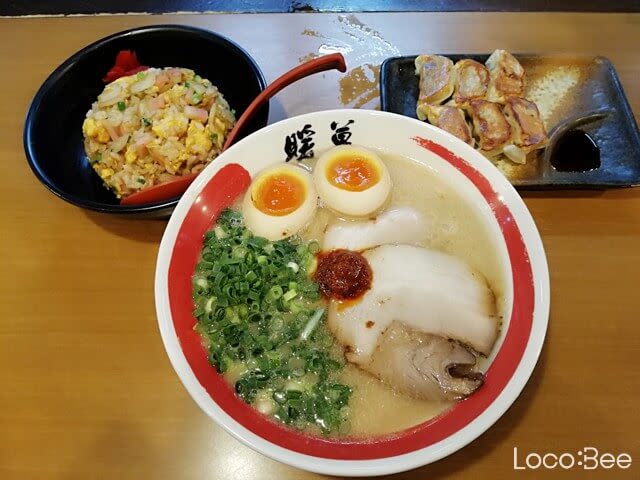 Boiled egg ramen + Half sized fried rice set 1,150 yen
This set lets you enjoy fried dumplings and fried rice that are popular among foreigners, and is luxurious and a good deal.
Where are the Ramen Danbo stores?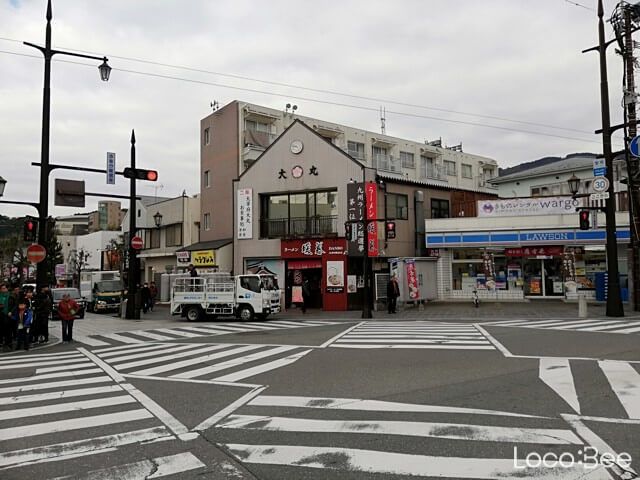 There are locations throughout the country, but this article will focus on the Dazaifu Ekimae and Hakata Nakasu stores, which are easy to stop by when visiting Fukuoka.
【Dazaifu Ekimae store】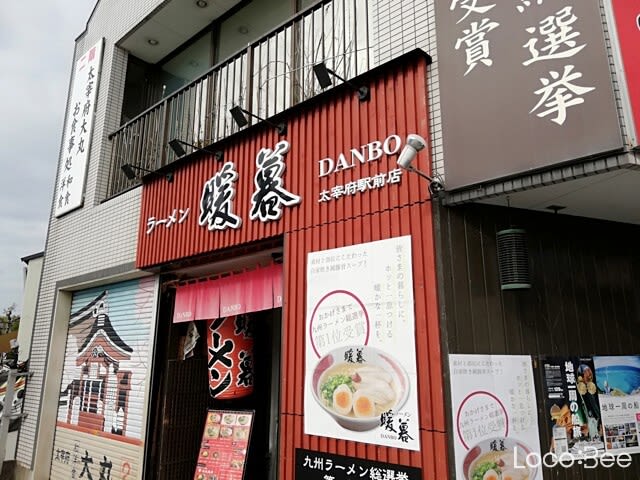 1-14-24 Dazaifu City, Fukuoka Prefecture 
Business hours: 10:00 – 22:00
Open 24/7
【Hakata Nakasu store】
4-7-20 Nakasu, Hakata-ku, Fukuoka City, Fukuoka Prefecture
Business hours: 11:00 – 5:00
Open 24/7
Writer: Takuma Otsuka