A collection of gourmet! Largest food stall gathering in Northern Japan, "Hakodate Hikari no Yatai – Daimon Yokocho"
When you think of Hakodate's gourmet area, The Hakodate Asaichi in front of Hakodate Station comes to mind. Although there is a lot of good fresh seafood, it is only open from dawn until the day, and the fact that it is closed at night is too bad.
For those of you who want the same experience but in the evening, try out "Hakodate Hikari no Yatai – Daimon Yokocho". You will for sure something you love if you come here!  
Let's take a closer look!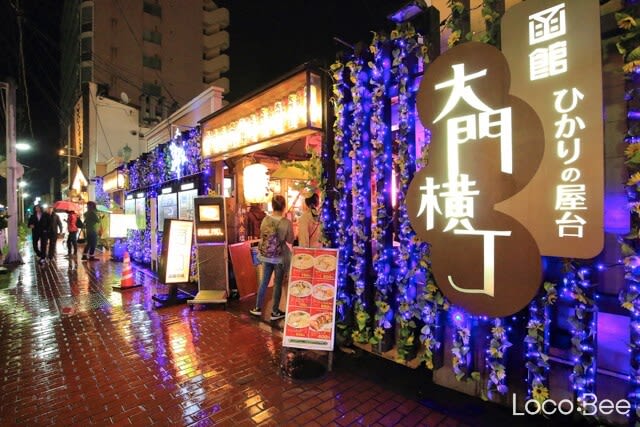 Hakodate Hikari no Yatai – Daimon Yokocho
Only a 7 minute walk east from Hakodate station is a bustling food street. This is the "Hakodate Hikari no Yatai – Daimon Yokocho".
It is colored with bright lighting such as lanterns, and it is a totally different world from the city you were just walking in before. There is a retro vibe, and you will feel like you time warped back to the Showa era.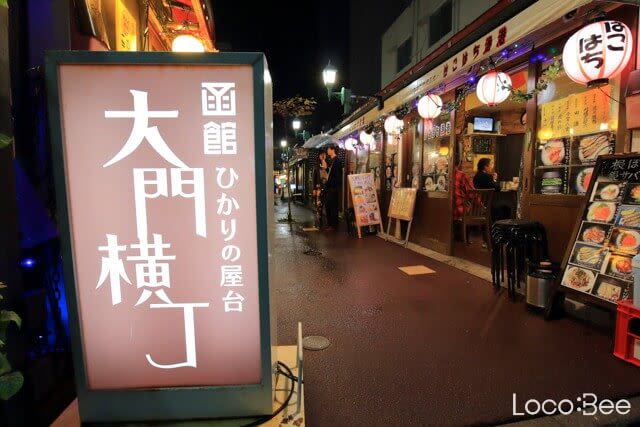 There are 26 food stalls! There are gourmet stores particularly handling Hokkaido dishes, and just picking the store will excite you.
Recommended store Kushikatsu store "Kushikin"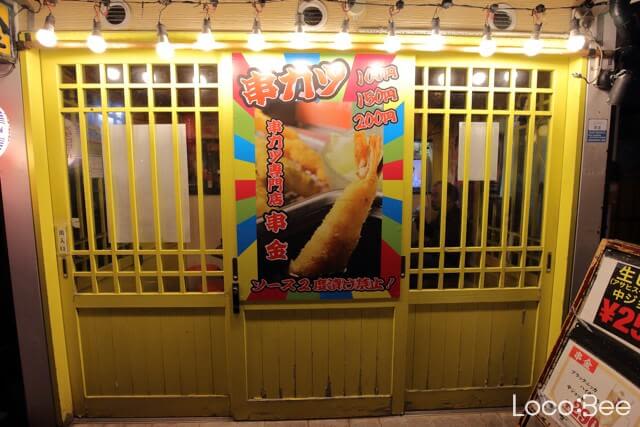 A Kushikatsu store, "Kushikin". You can enjoy cutlet skewers using an abundance of Hokkaido's ingredients, even including the flour and egg.
You can eat a whole load without it hurting your stomach, which is quite rare.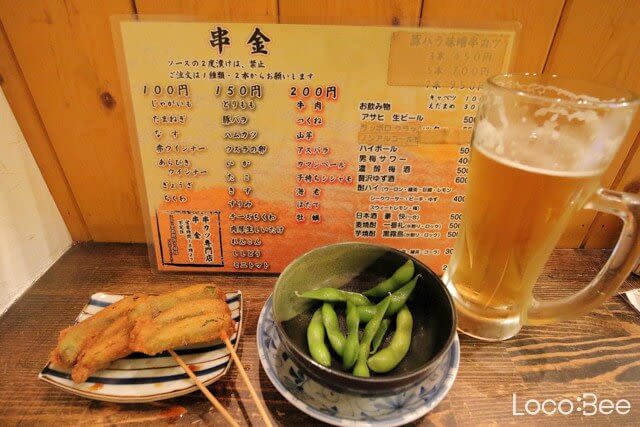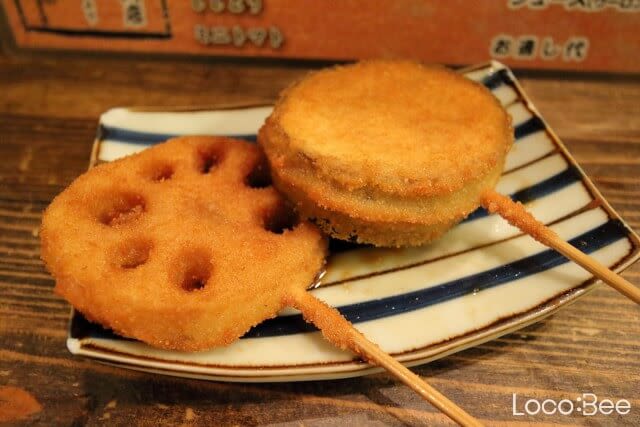 There are a bunch of skewers, from veggies, meat, and seafood. It is very reasonable as it is 100 yen per stick, and the original sauce is light but has a firm taste at the same time. Of course there's no double dipping allowed!
Recommended store "Ramen Tatsumi"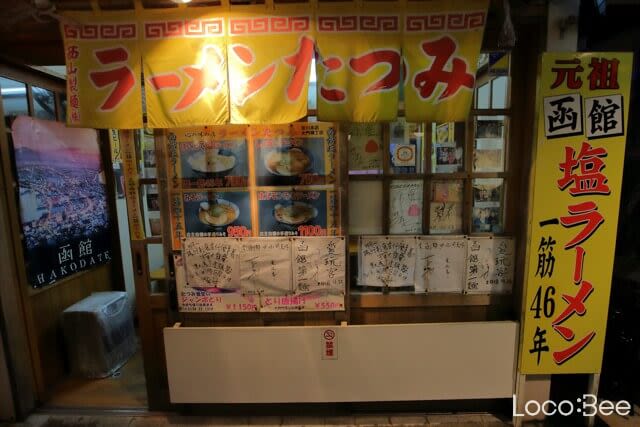 When it comes to night gourmet you can't leave out ramen. "Ramen Tatsumi" provides a clear-soup ramen, the "Hakodate Salt Ramen". It is light but has a rich flavor, and the soup is so good that you will down it for sure. It is said to be unforgettable once you try it, and there are repeaters who visit from all over Japan.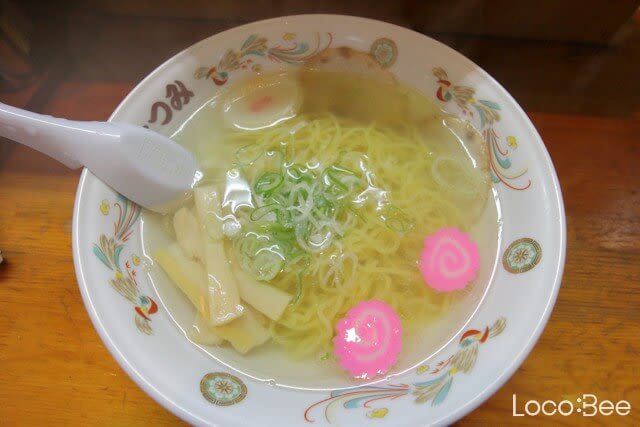 You can't go wrong with "Hakodate Hikari no Yatai – Daimon Yokocho" for evenings in Hakodate!
There are also sushi, yakitori, sashimi stores etc. which are all gourmet foods of Hokkaido! Each stall is not overly spacious, but the close distance to the staff creates an at-home vibe! Why not come to this area and go sake-hopping from stall to stall?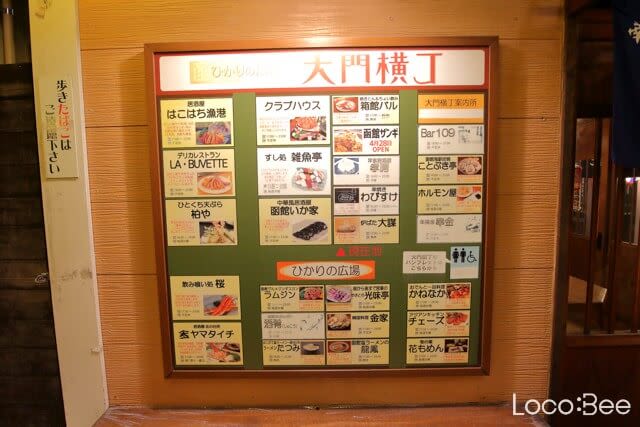 Hakodate Hikarinoyatai Daimonyokocho
<Photographer>
Night scene photographer – Yuta Nakamura. He covers night scene spots and sends out information on the night scene information site "Yakei FAN" which he operates. Writes about night scenes in a sightseeing and camera magazine, and appears and helps produce a night scene program.