Come see a large whale shark at Okinawa's "Churaumi Aquarium"
"Okinawa Churaumi Aquarium" is known as one of the spots which you must visit if you go to Okinawa. We will introduce all the highlights of this aquarium!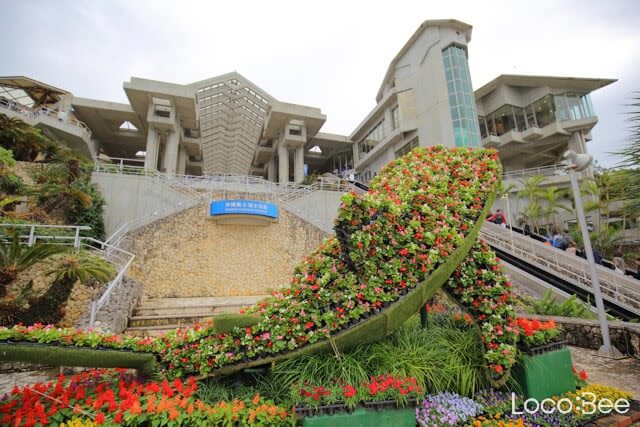 Location of Churaumi Aquarium
The aquarium is located at Motobu-cho, 90km from Naha Airport. It's quite a distance from the airport, but still many tourists who visit everyday.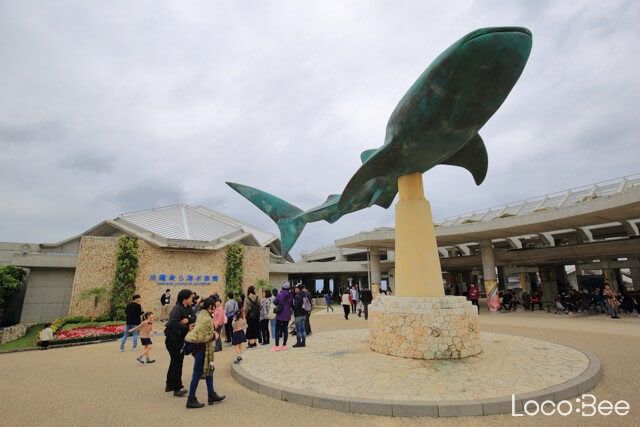 When you get to the entrance, a large whale shark statue greets you. The whale shark is the "face" of the aquarium, and a real one awaits you in the water tank inside. This entrance gets your excitement up!
There is also a spot where you can touch starfish
First up in the aquarium is a water tank that reproduces the shallow waters of coral reefs. There are starfish of various shapes, colors, and sizes here, and you can even touch them. Touch them gently!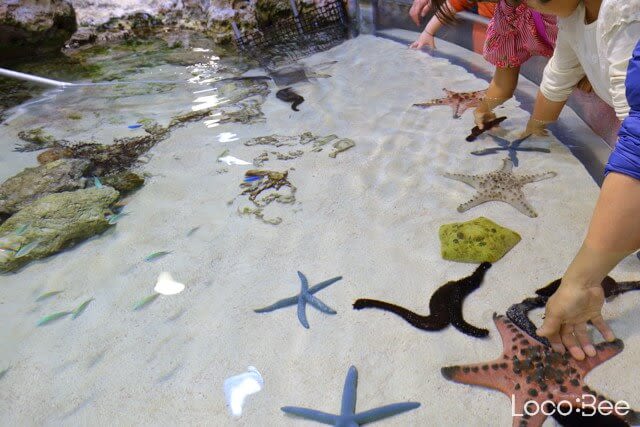 The large fish tank and whale shark are a must-see!
The "Kuroshio Sea" is the main area of this aquarium, and it boasts a world class size. The water tank almost looks like a movie screen. In this tank is the large whale shark. Sharks tend to have a pointy nose, but this shark has a flat face and looks kind. Its slow yet powerful swim will surely soothe you!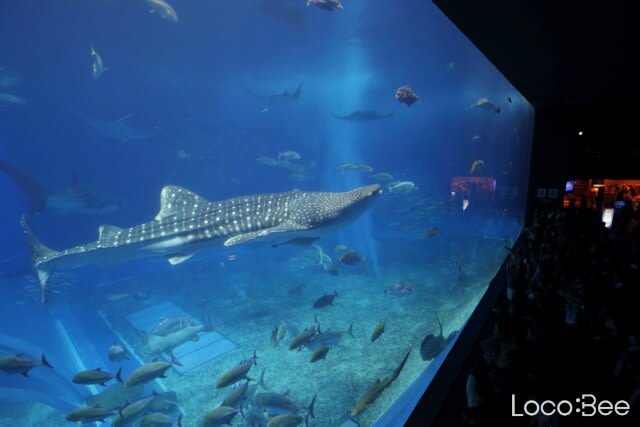 A water tank tunnel that makes you feel like you're in the ocean
This is the water tank tunnel. You can experience an atmosphere as if you're in the waters.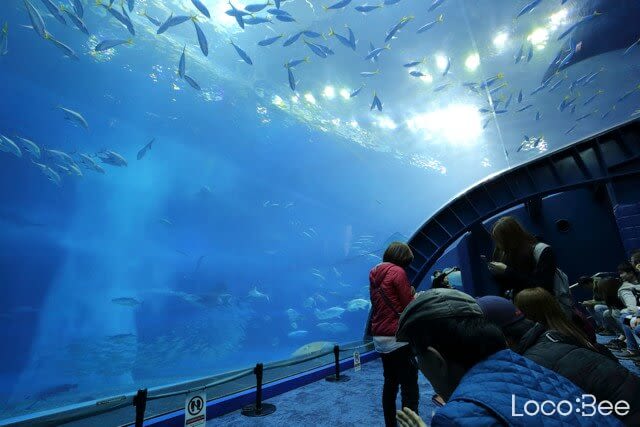 The light from above illuminates the water, and it is a beautiful sight. You can also sit in the tunnel, and is essentially a special seat in the sea!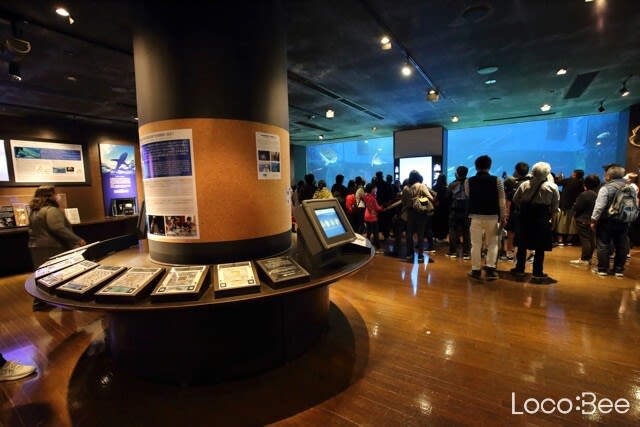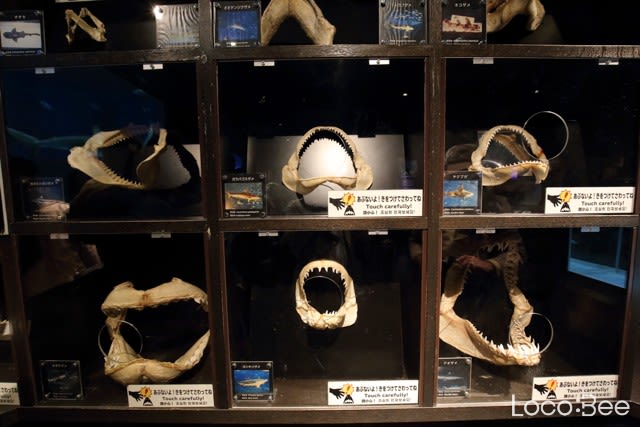 The attraction of the aquarium is not only the sharks, but also that you can touch a bunch of different sea creatures. There is also a direct bus from the airport so definitely visit this place.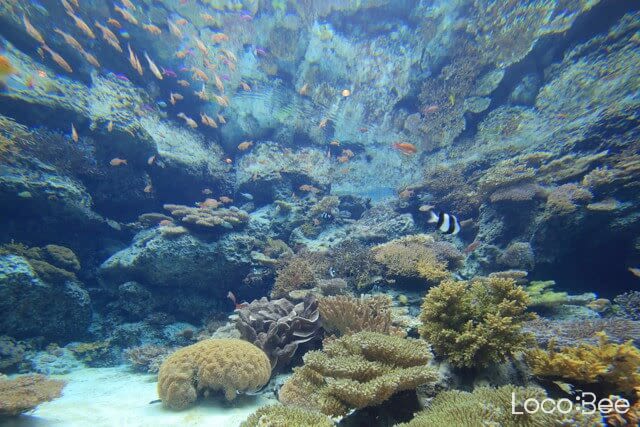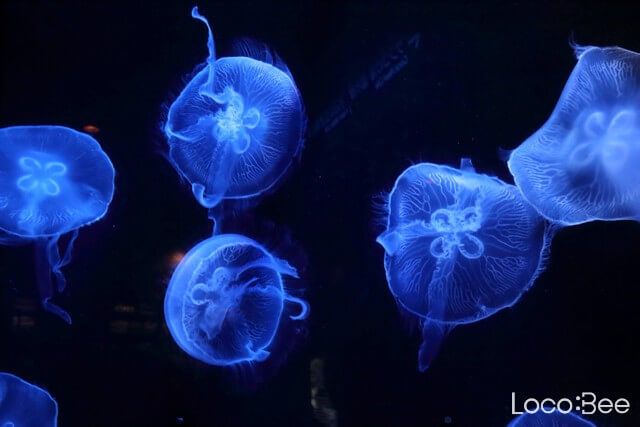 Churaumi Aquarium
Open hours:
October ~ February  8:30 ~ 18:30 (Last entrance 17:30)
March ~ September  8:30 ~ 20:30 (Last entrance 19:00)
Entrance fee: Adult 1,850 yen、High school 1,230 yen、Elementary / middle school 610 yen、5 years old or younger free
Address: 4-2-4 Ishikawa, Motobu-cho, Kunigami-gun, Okinawa Prefecture 
Official website: https://churaumi.okinawa/
<Photographer>
Night scene photographer – Yuta Nakamura. He covers night scene spots and sends out information on the night scene information site "Yakei FAN" which he operates. Writes about night scenes in a sightseeing and camera magazine, and appears and helps produce a night scene program.