August is the best season for fireworks!
Fireworks displays are held everywhere in Japan. Have you already visited any of them this year?
Here I'm going to introduce Omagari Fireworks Display which is held in Daisen, Akita.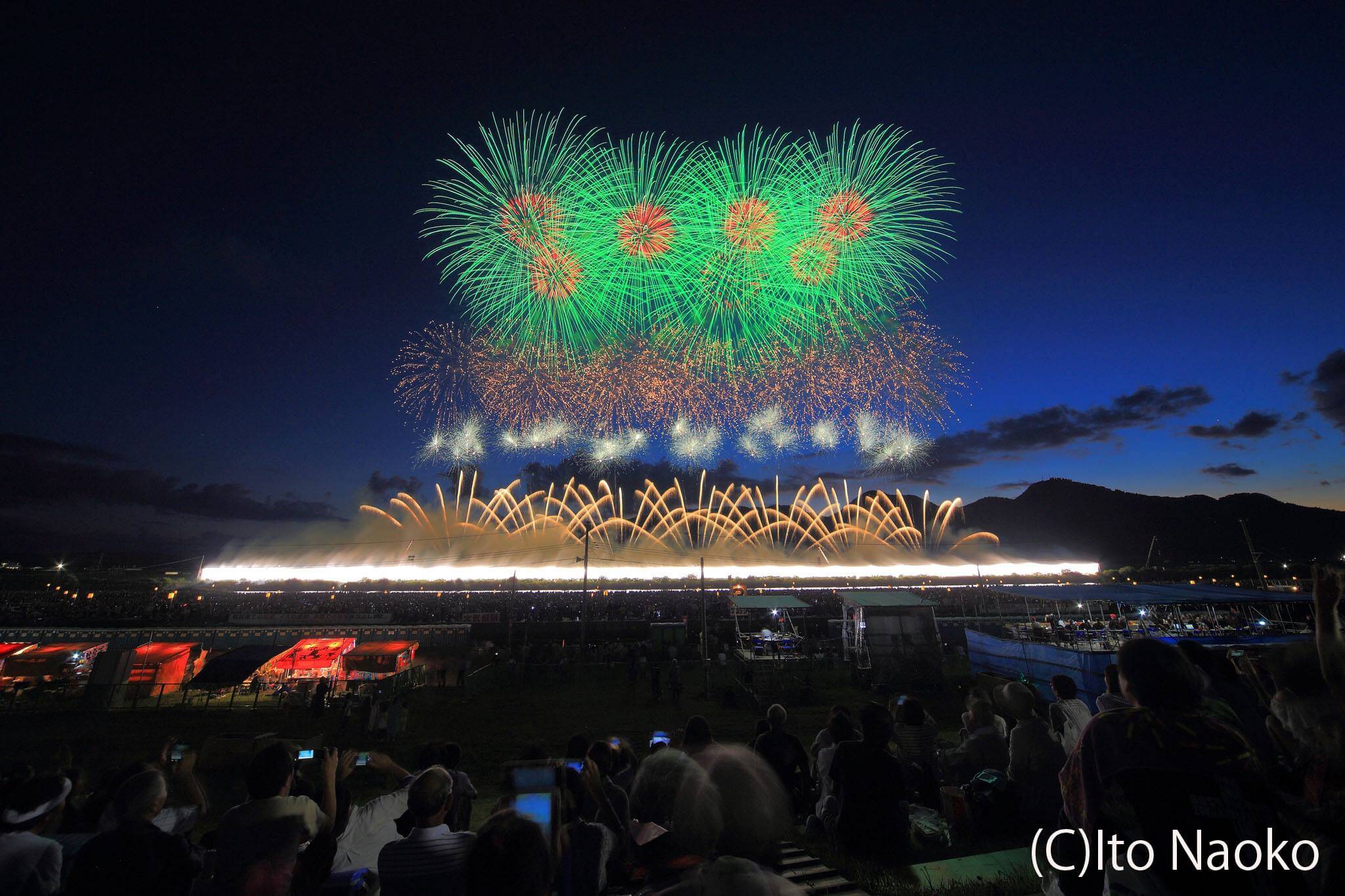 Some of you may have heard of this event which is known as one of the three major fireworks displays in Japan.
The main attraction of this event is the fireworks competition. Numerous awards such as Prime Minister's Award are given to the winner, and it isn't too much to say that the winning this competition means to become the best pyrotechnician in all over Japan. You will be fascinated by their beautiful shots!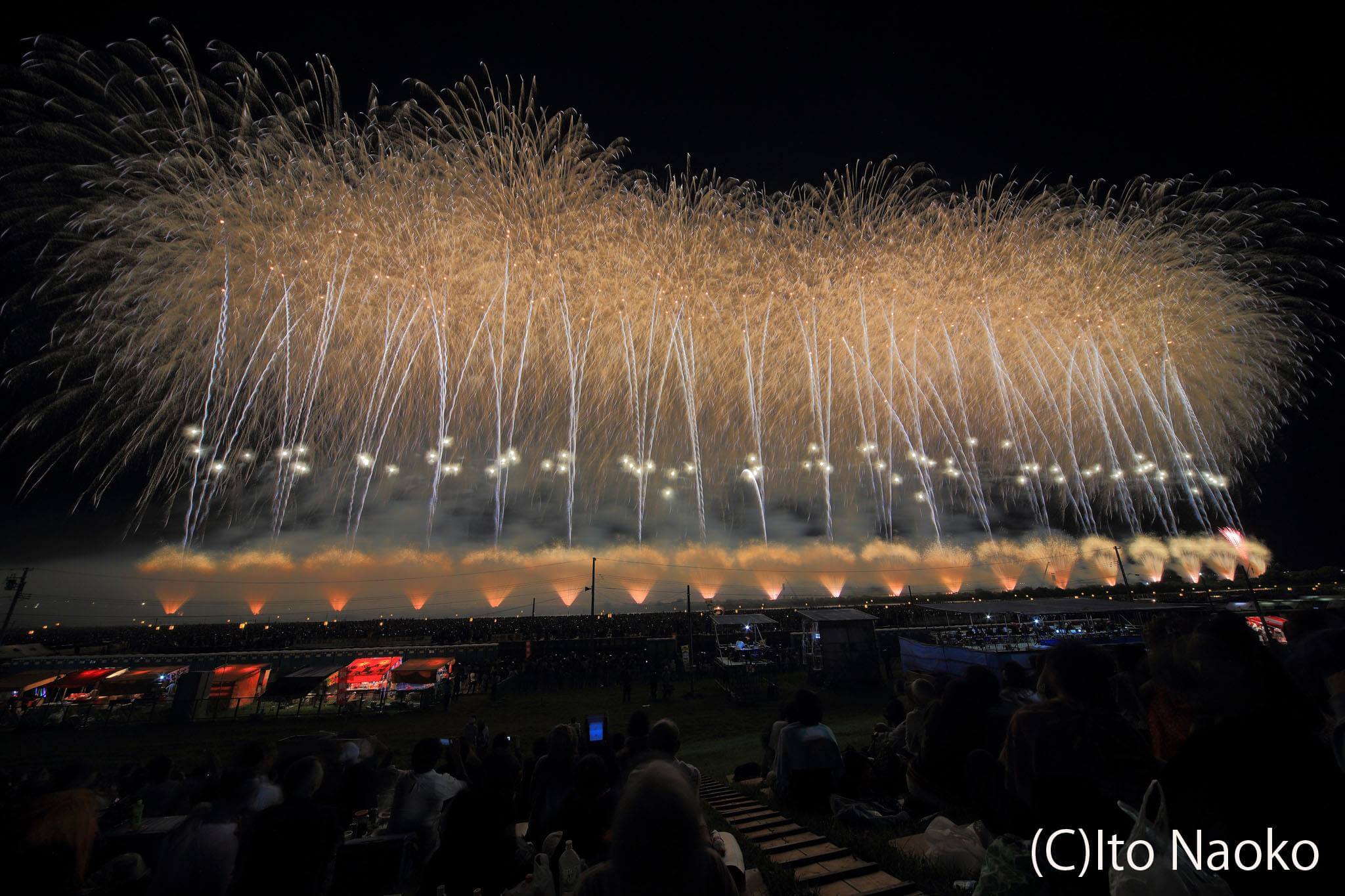 Fireworks called "Wide Star Mine" is the specialty of this event, and it's very spectacular!
*"Star Mine" is a method used to launch tens to hundreds of fireworks continuously in a short time. And the combination of star mines is called "Wide Star Mine", in which star mines are placed side by side and launched at same time or in turn.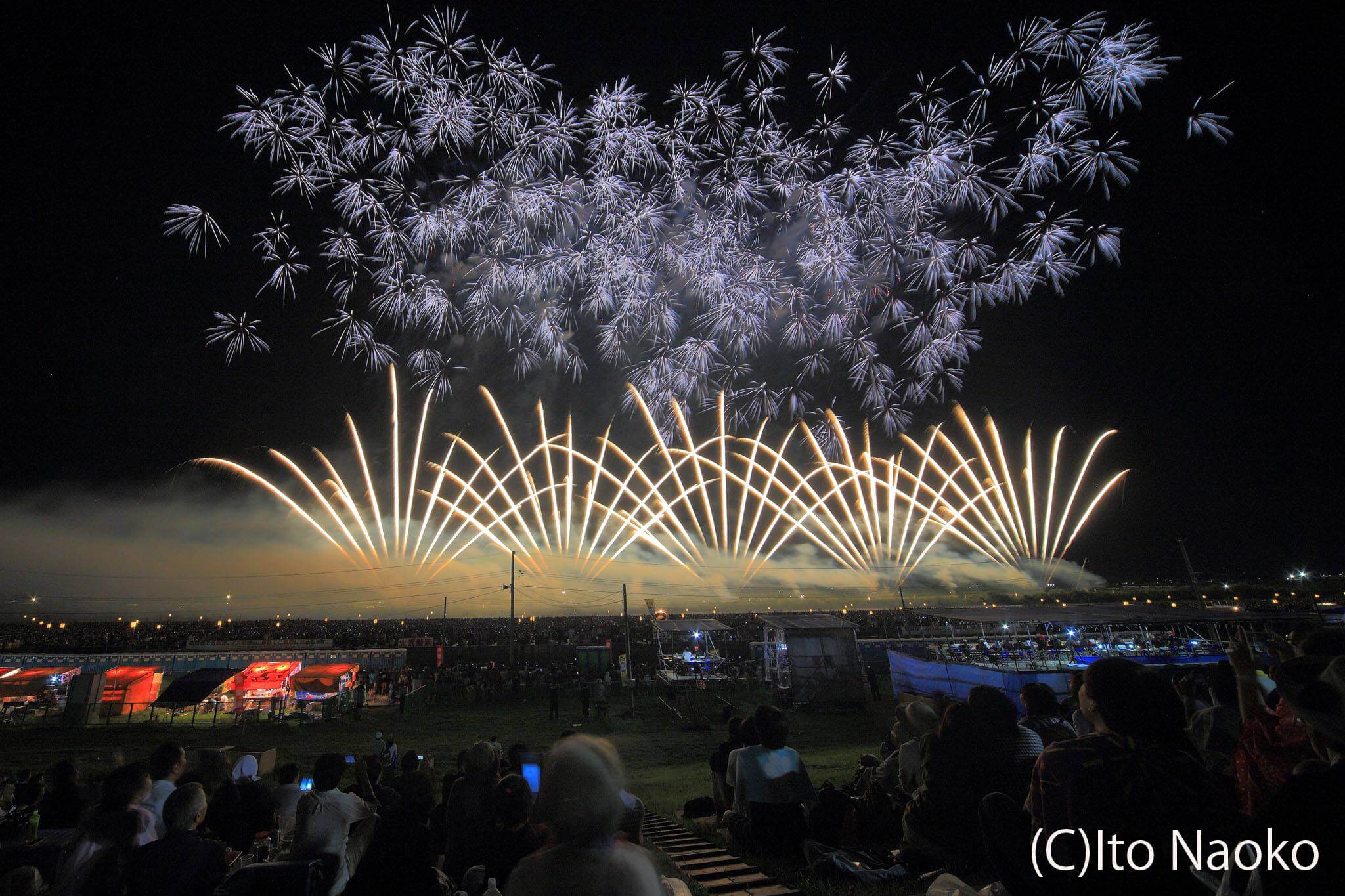 The 91st All Japan Fireworks Tournament "Fireworks of Omagari"
Date : Aug.26, 2017   5:30p.m.-6:15p.m.(afternoon fireworks), 6:50p.m.-9:30p.m.(night fireworks)
Place : Right bank riverbed of River Omono
Number of launch : About 18,000
Website : https://www.oomagari-hanabi.com/
<PROFILE>
Naoko Ito, the night scene advisor. I'm introducing the beauty and impression of night view through various activities such as coverage of night scenic spots in various places in Japan and providing photos to solo exhibitions and media.
Website : https://yakei-memory.com/