Champagne Gold Illumination at Marunouchi
Various illumination events are held in all over Japan in winter.
Most of them take place in amusement spots or tourists spots, but the one I'm going to introduce takes place in Marunouchi, a business district in Tokyo.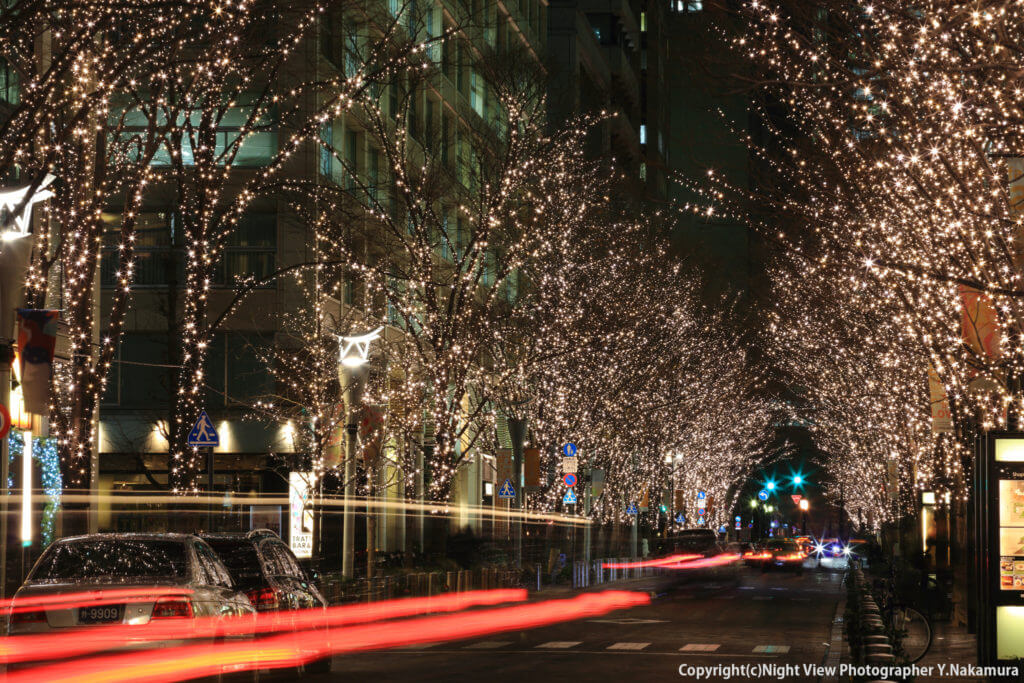 This illumination is the special feature in Christmas season in the district.
More than 200 trees lined along Marunouchi-Naka-Dori street brighten up the town with champagne gold colors of 930 thousand LED bulbs.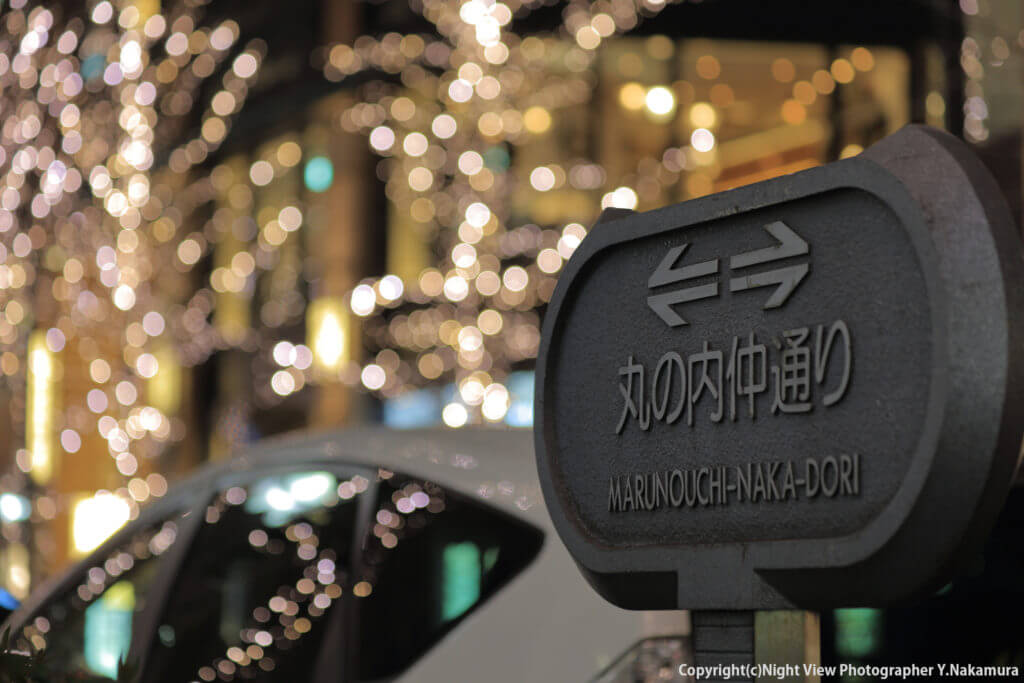 Reflections on luxury cars passing by beautifully create the rich mood at the street.
It's easily accessible from Tokyo Station, so why don't you stop here for a while during your trip?
It will make you feel like arrived in a different world in the middle of the city.
In addition, cute art objects you can find around there are also must-sees!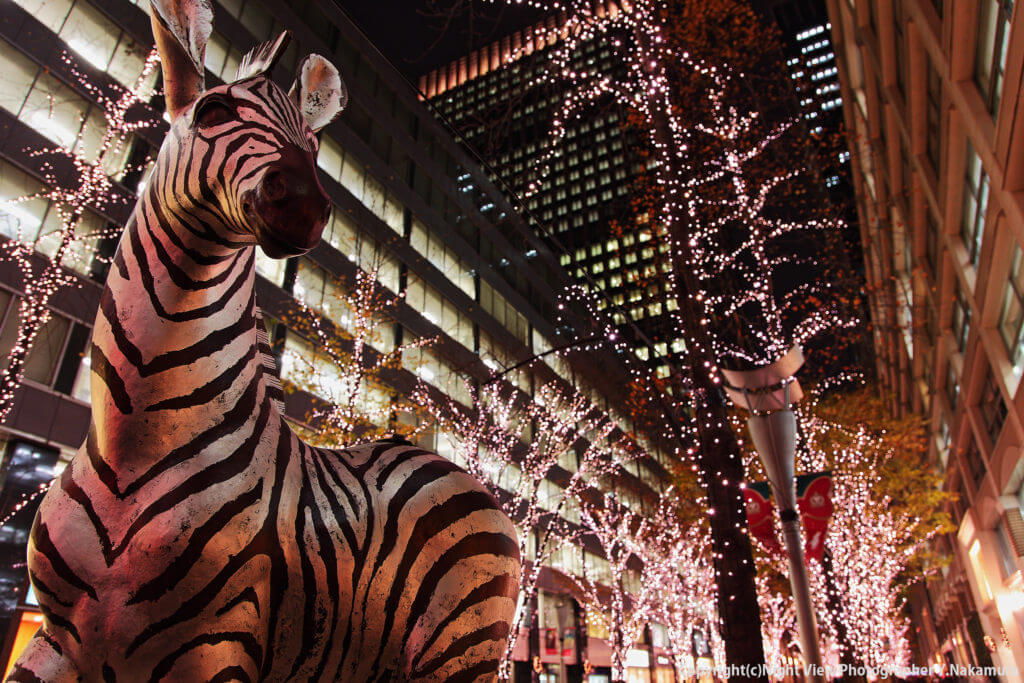 Dates:Thu., Nov. 9, 2017 – Sun., Feb. 18, 2018
Time:5:30PM – 11:00PM (5:00PM – 12:00AM in December)
Place : Marunouchi-Naka-Dori, around Tokyo Sta.
Website:https://www.marunouchi.com/event/detail/2919
<PROFILE>
Night view photographer, Yuta Nakamura. Shoot night scenic spots and distribute information on "Yakei-FAN",  the website which introduce information about night views. Write articles about night views in sightseeing and camera magazines, and cooperate and appear in TV programs about night views.