Fascinating Winter Illumination at Nabana no Sato
The winter has come, and many illumination events have been kicked off in many places.
Have you decided which one to visit?
Here I'm going to introduce the illumination at Nabana no Sato in Mie Prefecture.
This place is a theme park which features gourmet, flowers, greenery and hot springs.
Inside the park is lighted up during the event, and the size of the illumination is one of the largest in Japan.
The symbolic feature of the event is the "Water Illumination".
This illumination represents the varied, beautiful nature of the Kiso Three Rivers(Kiso River, Ibi River and Nagara River) with the latest LED lights.
The beautiful light flowing like a stream of river will fascinate you!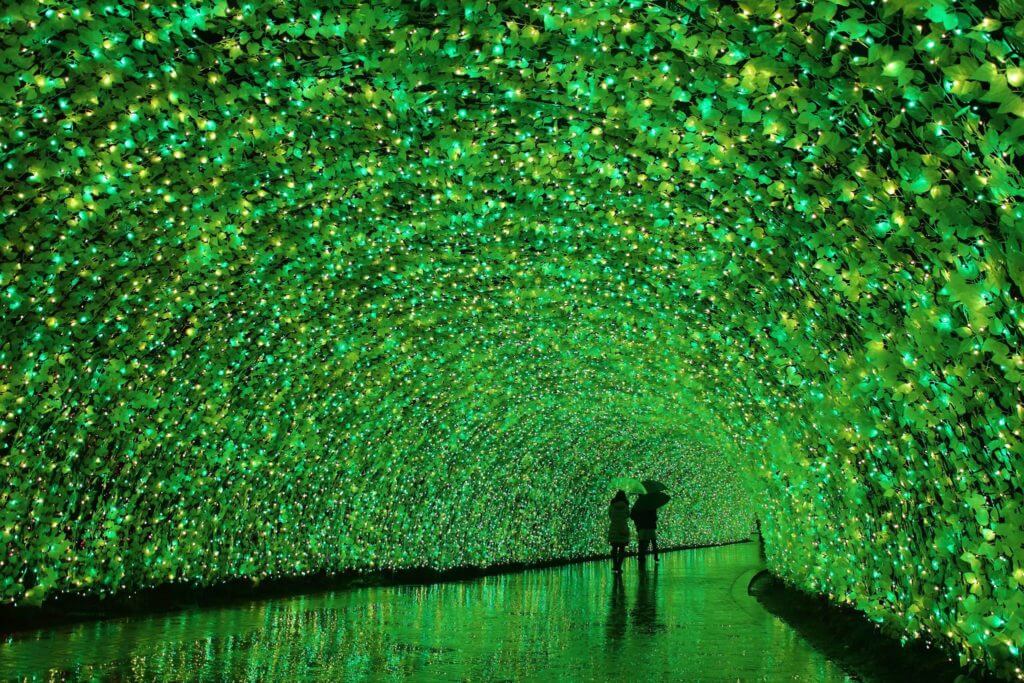 And this is the "Tunnel of Light" which was selected as one of the world's most beautiful sceneries.
The fantastic space surrounded by the warm, gentle light.
Surprisingly, it's recommended to visit the park in rainy days.
There are not so many people in rainy days, and in addition, the wet ground creates the beautiful view reflecting the light of illumination.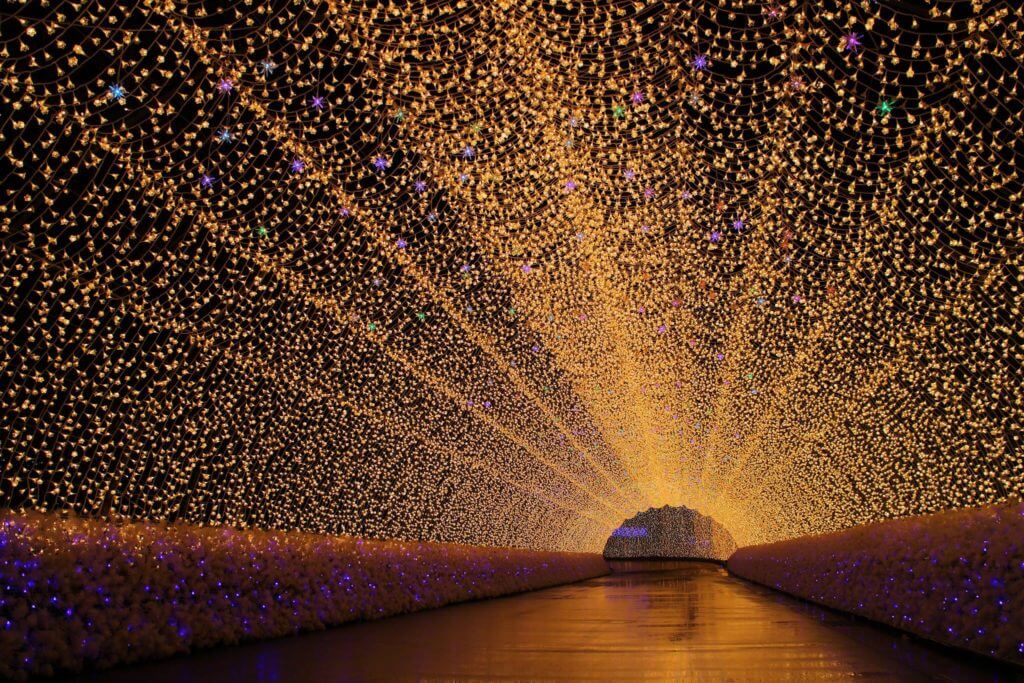 The illumination lasts until May, so you can enjoy it quite long.
By the way, there is the Nagashima Beer Garden in the park.
Three kinds of local beer are available at the garden, so why not taste beer while enjoying the illumination?
Dates:Oct. 14, 2017 – May 6, 2017
Open:9:00AM – 9:00PM *Extended day
Light Up:Sunset – Closing time
Address:270, Urushibata, Komae, Nagashima-cho, Kuwana, Mie
Website:https://www.nagashima-onsen.co.jp/nabana/index.html/
<PROFILE>
Naoko Ito, the night scene advisor. I'm introducing the beauty and impression of night view through various activities such as coverage of night scenic spots in various places in Japan and providing photos to solo exhibitions and media.
Website : https://yakei-memory.com/