In these few years, forms of accommodation have become far more various than before.
Boutique hotels, business hotels, youth-hostels, capsule hotels, ryokan, and B&B etc.
Furthermore in Japan, you can stay at cyber cafe as well. There are many choices for accommodation according to your plan, budget, and purpose of your trip.
And guesthouses are one of those choices.
Here I'm going to introduce "Tokyo Hikari Guesthouse", who has been giving us a great support since we have started LocoBee.
The place where the old and the new meet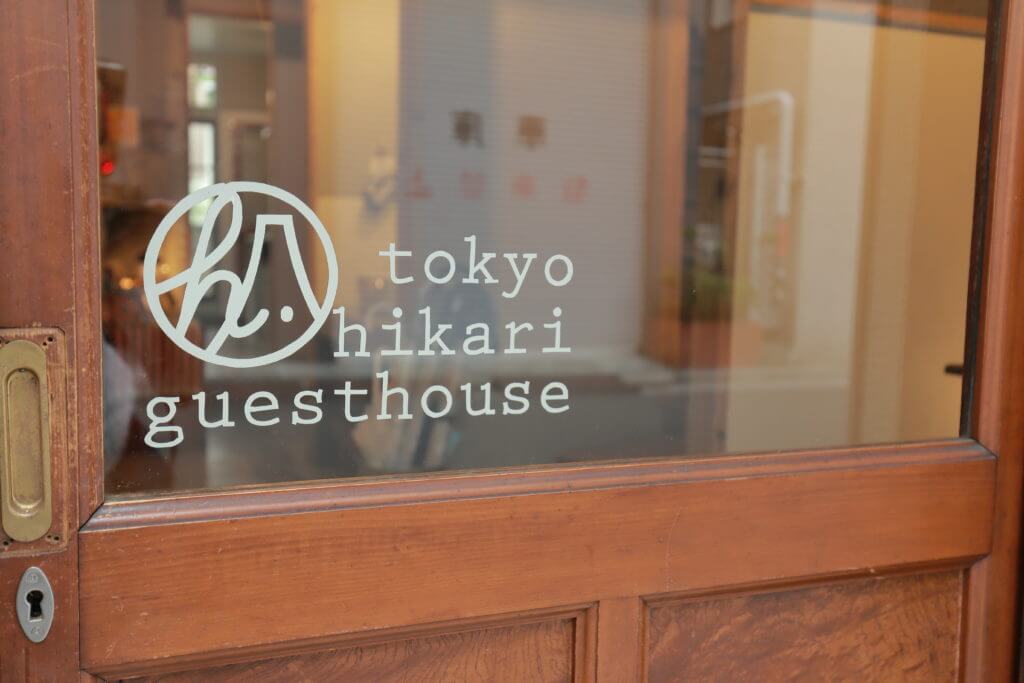 Tokyo Hikari Guesthouse is located in Kuramae, Tokyo.
And surprisingly, it is only 1 minute walk from Kuramae station!
It will be a good news especially for backpackers and travelers with big suitcases, since it is very hard for travelers to walk with big luggage in the strange land.
Kuramae is often described as "Brooklyn in Tokyo". This area used to be a commercial and cultural center and also a town of manufacturing since Edo period, but recently, many fashionable cafes and restaurants is opening in this town. Kuramae is a town with a fusion of old and new where stylish shops and cafes are scattered.
In addition, this town is pretty close to Asakusa, and accessable from Haneda and Narita Airport. Therefore, it is becoming more and more popular among both Japanese and foreign travelers.
Self-renovates 70-year-old building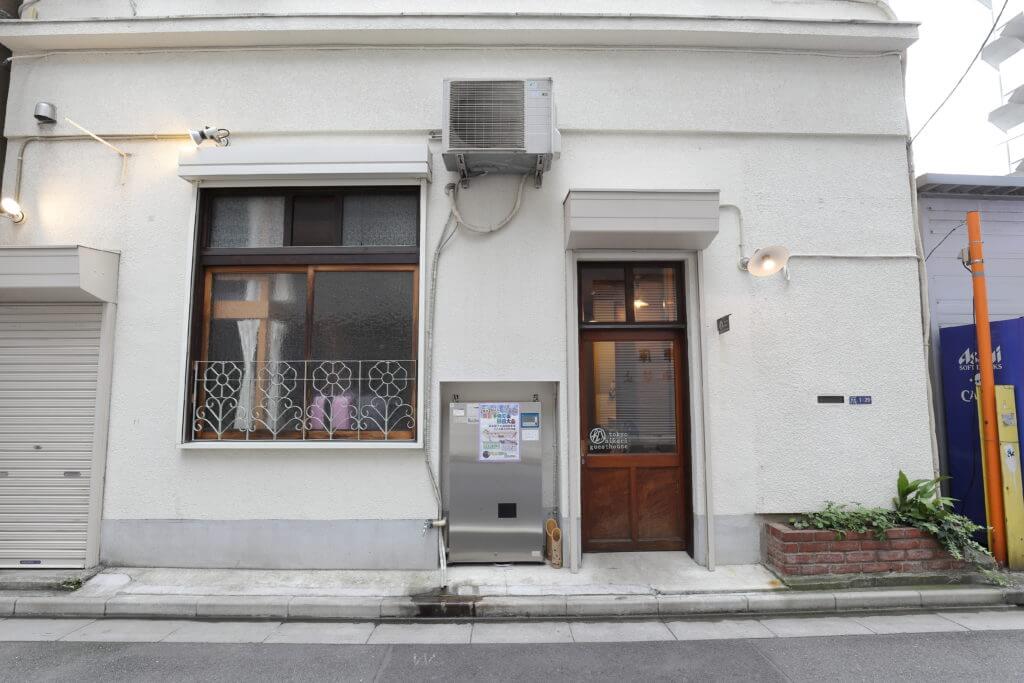 Tokyo Hikari Guesthouse is run by Isa, Yumiko, their daughter and 2 sons.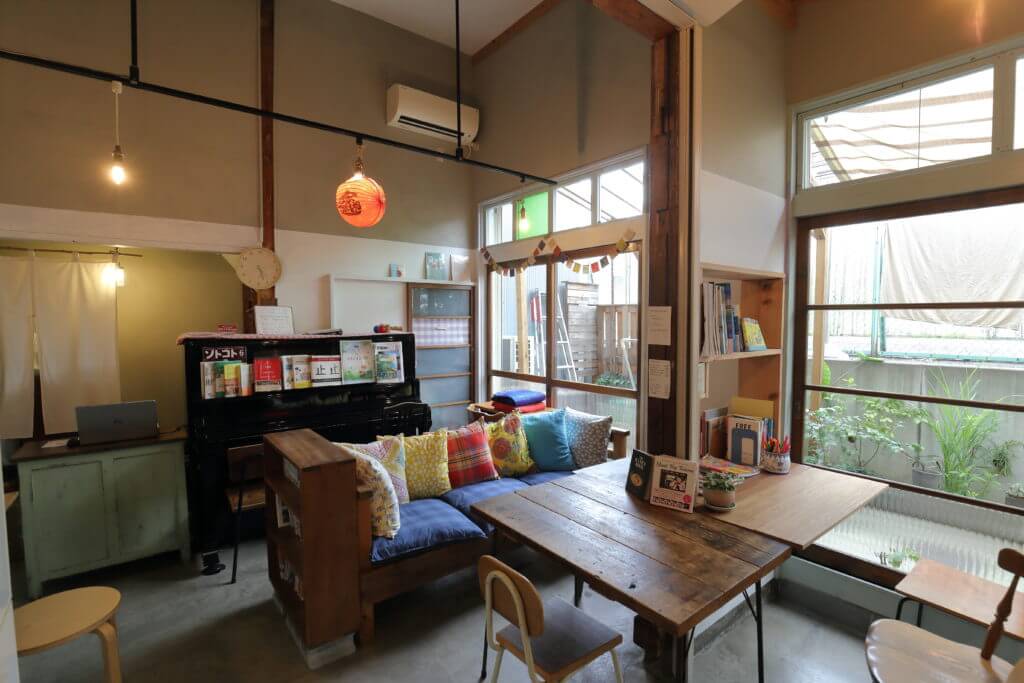 This building was built in 1946, and it used to be a workplace for carpenters.
Yumiko renovated this building taking more than a year while raising her children with confidence.
Most of the interiors are designed and made by Yumiko, who used to be an art teacher.
Table, sofa, beds, wash basin and window frames etc.
Everything is made by her small hands!!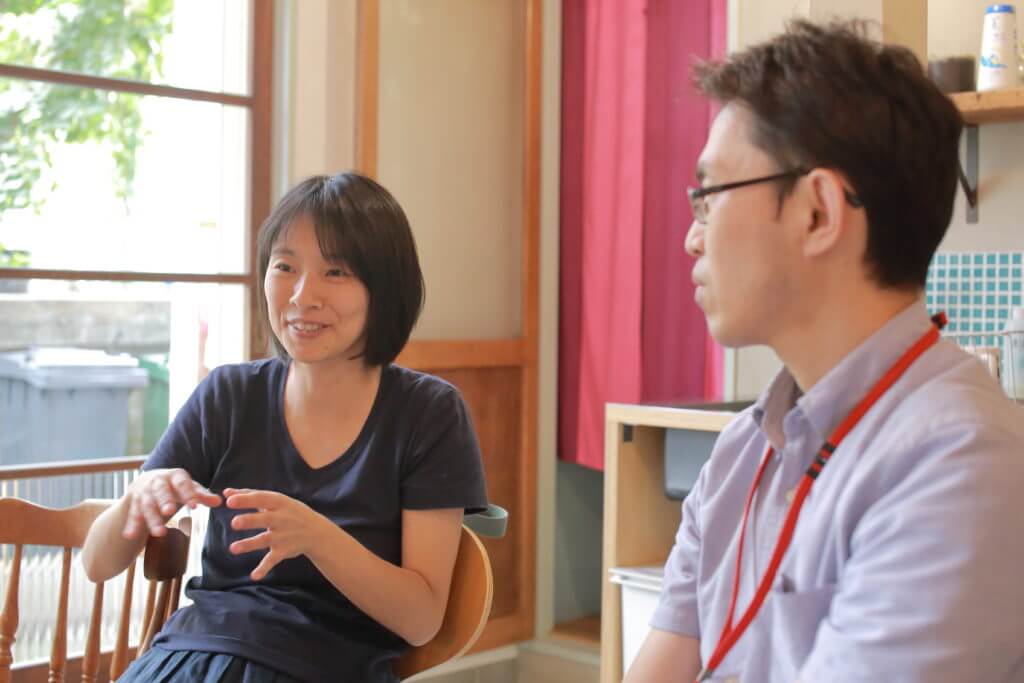 She says that she enjoyed making them so much that she forgot about the time.
It seems it was a joyful time for her making their dreams coming true.
"It's our pleasure to take care of our guests"
Isa and Yumiko love traveling so much, that they have stayed at no less than 200 guesthouses!
They have encountered various people and experiences during their trip, received favors from many people.
They says that they are just returning the favors to their guest with a warm hospitality.
"It's our pleasure to take care of our guests"
"We sincerely hope that customers will be pleased, and we want to do what we can do as much as we can"
These words from Isa and Yumiko, and this mild and sweet environment in this guesthouse as well, definitely comes from their experience to touch many people's favor and kindness.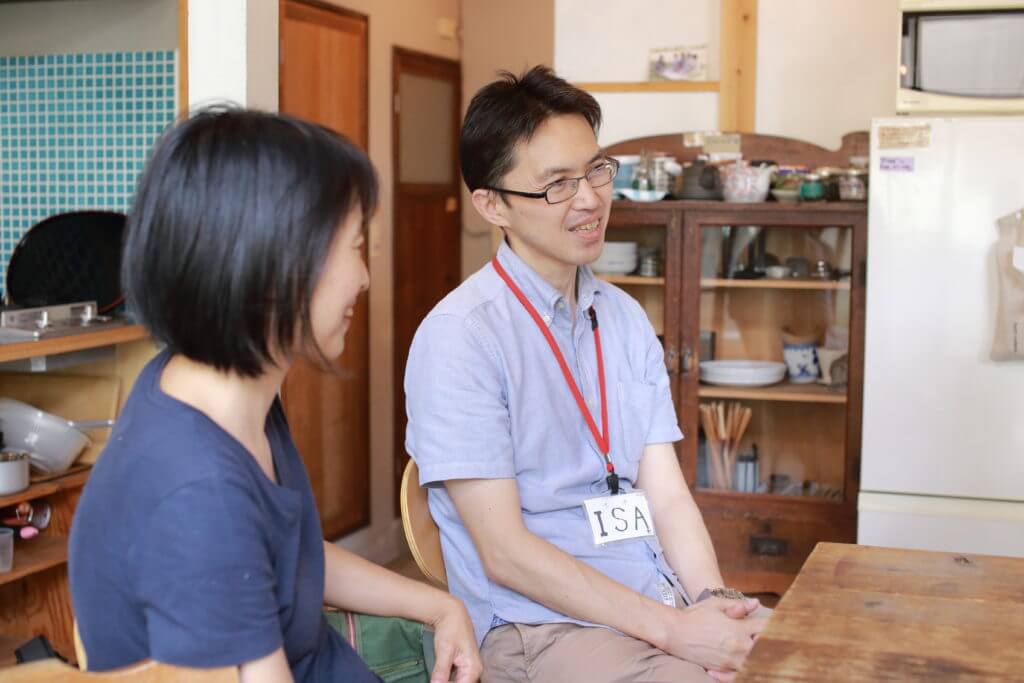 "At first, maybe we did too much for the guests", they say with laughter.
But now they have learned to perceive what guests really need. That makes this place more and more confortable for the guests.
Isa and Yumiko say that it's a big pleasure for them to see our guests enjoying the stay, and that is what motivates them the most!
Since they belong to a multilingual circle for 12 years, they can speak simple greetings and short phrases such as "Welcome back", "Where have you been?", "Be careful", etc. in not less than 6 languages: Chinese, Thai, English, Spanish, Korean, and French.
They look like they have no difficulty learning languages. That is surely because they know even these simple words make you very happy during trip in foreign countries.
Interiors of the guesthouse
Here, Let me introduce the interior of the guesthouse which Yumiko took great effort to make.
Entering the entrance, you can see the washbasin which is of course all hand made by Yumiko.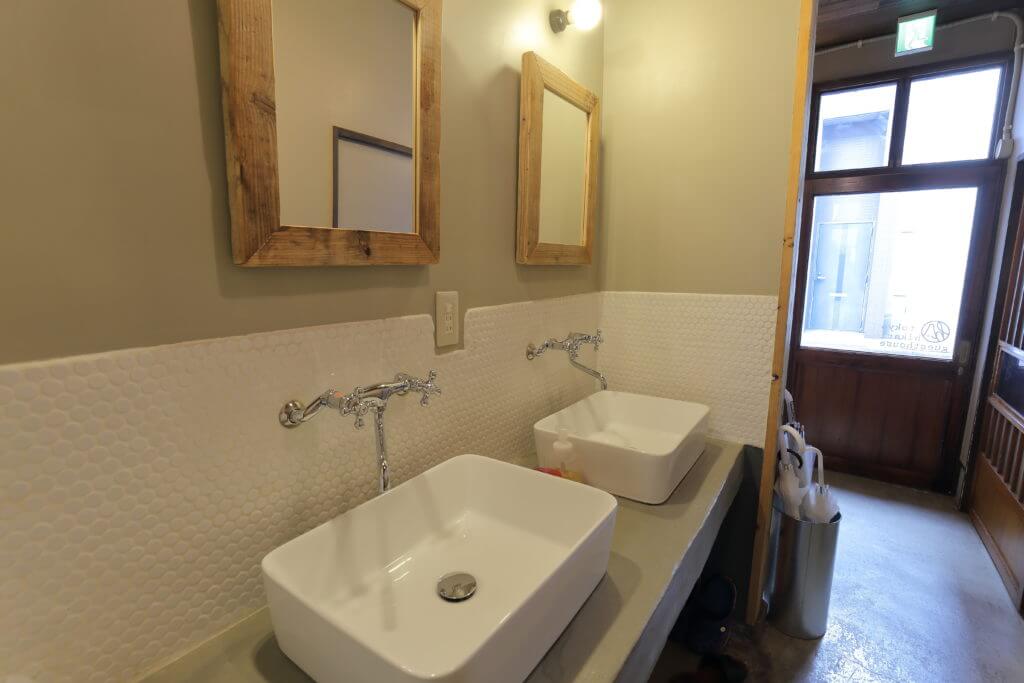 Any time we visit here, washbasin here is always clean and shiny.
Guest rooms are on upstairs.
Stairs and items displayed are wonderful and have a good taste.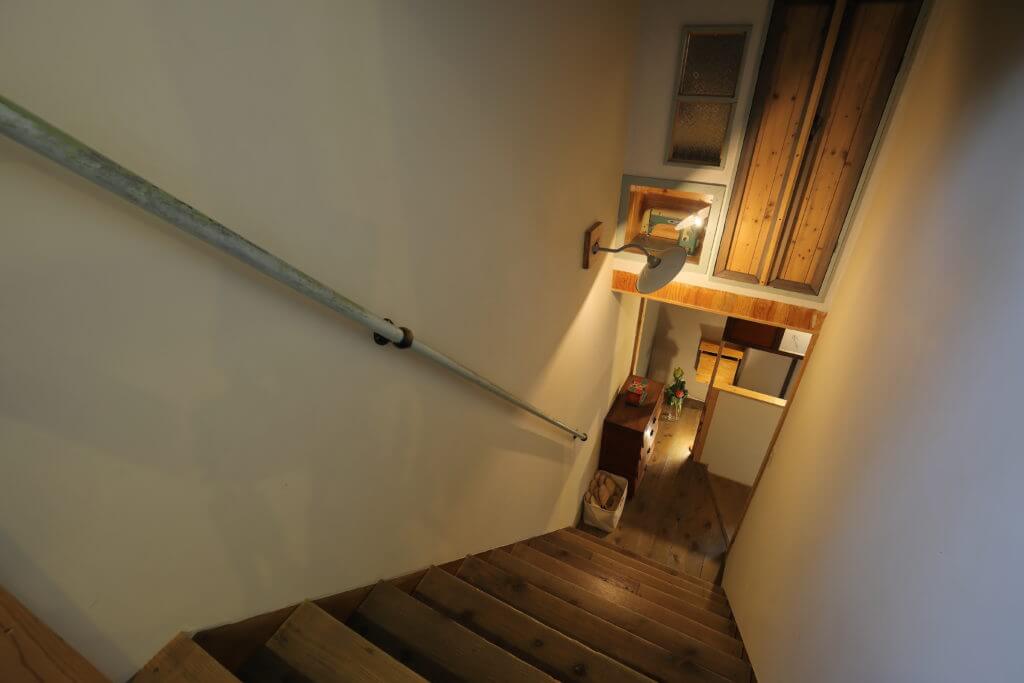 They showed us 2 of 4 types of rooms.
1bunkbed room Economy twin (private)  
for 2persons ¥7400yen ~ /1room 1night
for 1person  ¥6200yen ~/1room 1night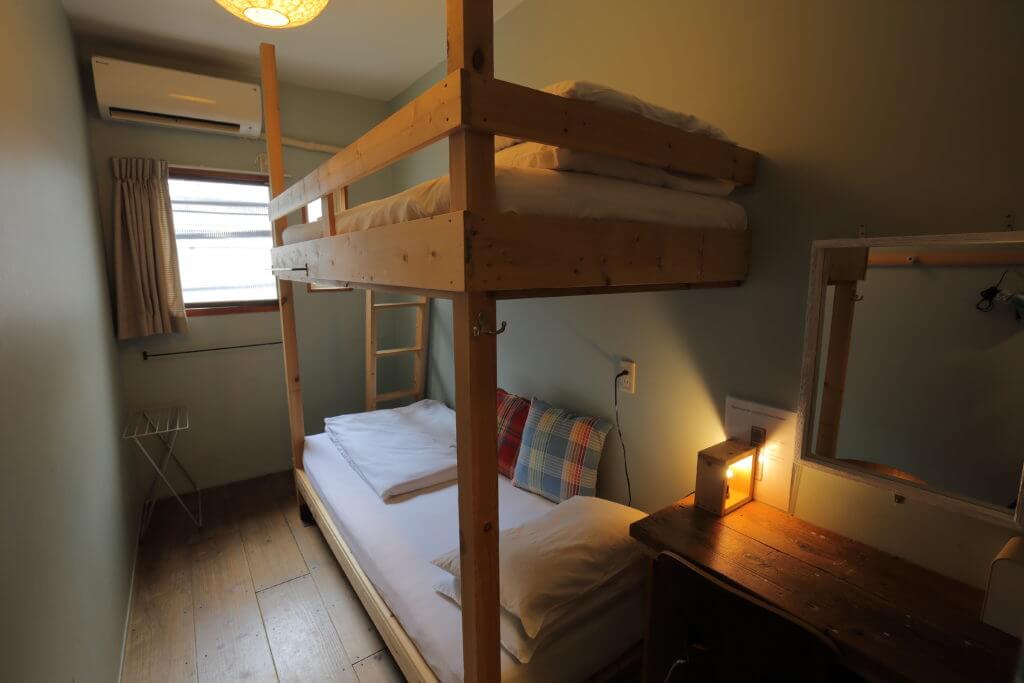 2 single beds + 1 loft bed (private) 
for 3persons ¥12600yen ~ / 1room 1night
for 2persons ¥11400yen ~ / 1room 1night
for 1persons ¥10000yen ~/ 1room 1night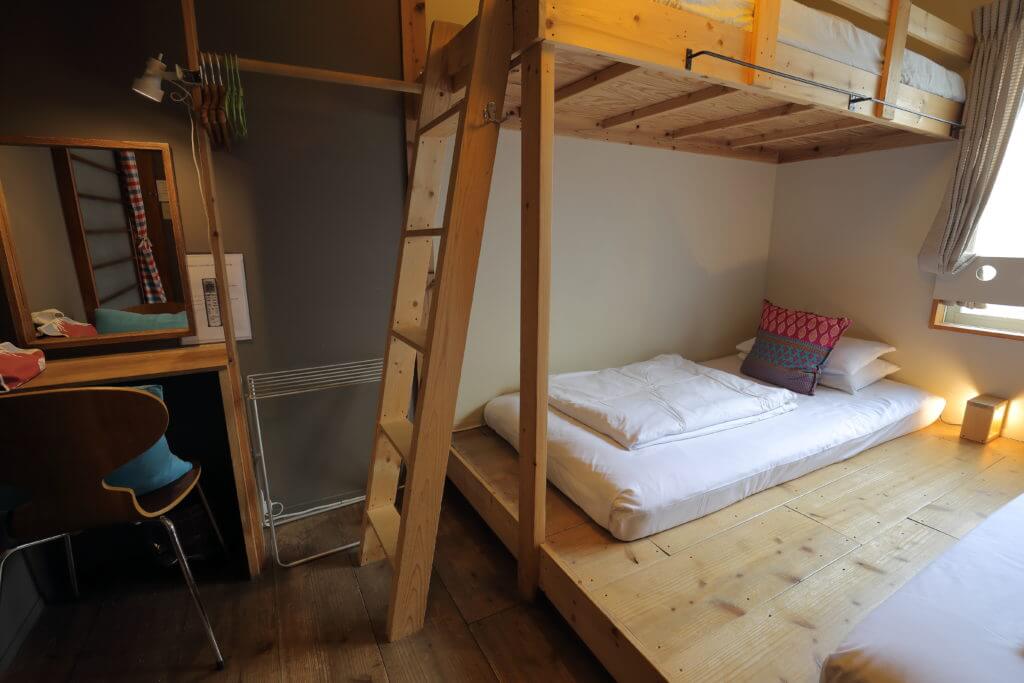 Everything is made by Yumiko including beds and dresser.
There are also a dormitory for women (¥3000yen ~/1bed 1night ) and a mixed dormitory (¥3400yen ~/1bed 1night ).
You can choose which room to stay according to your traveling style.
On the ground floor is a public room.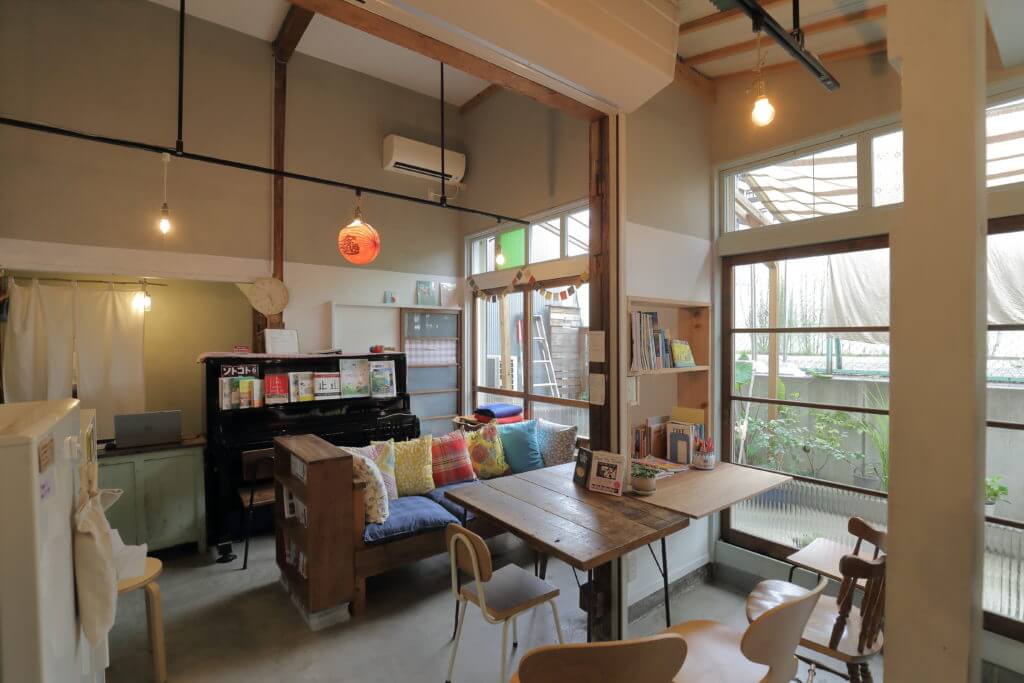 A kitchen is available so you can cook a simple dish.
Fridge is available as well which is useful for long-term guests.
Also, tea is free to drink.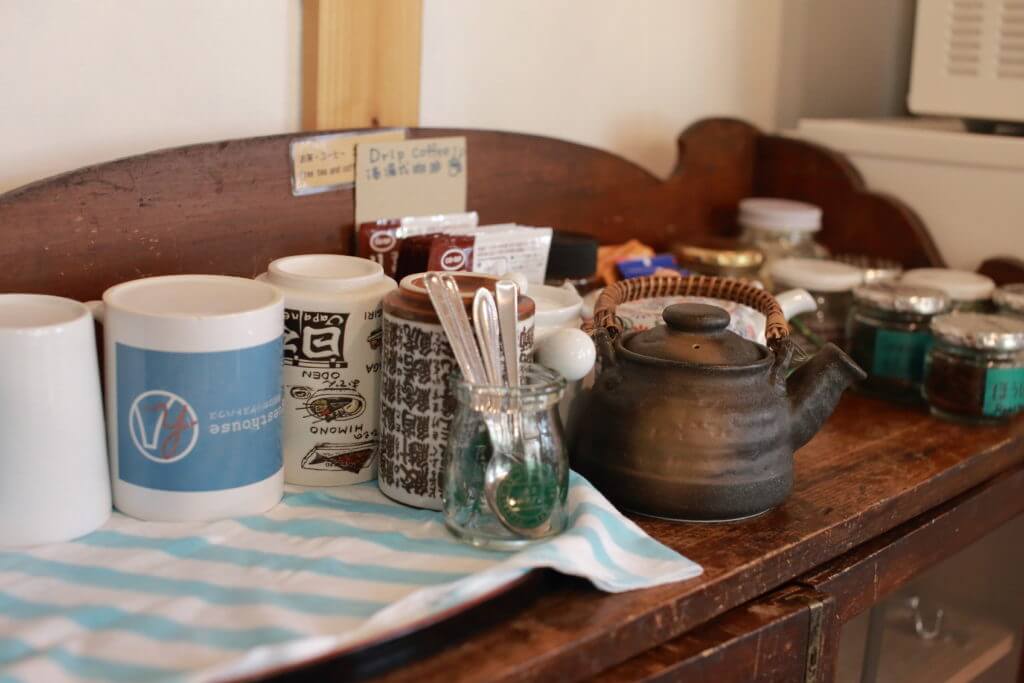 There are tons of Flyers on a table.
Visiting places appear on flyers is one of the fun of traveling.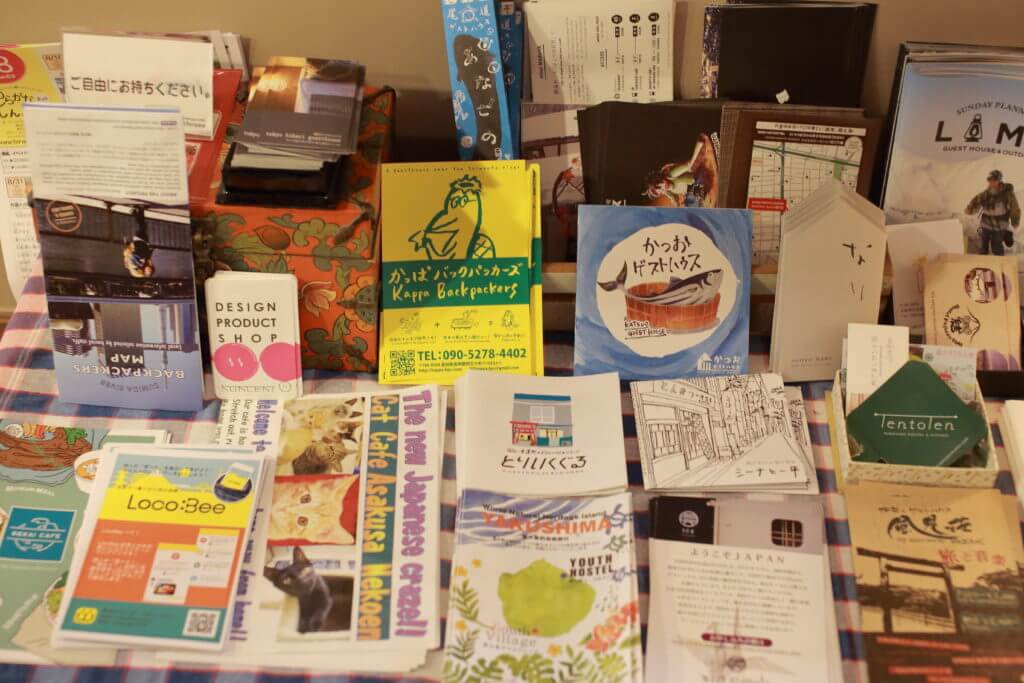 And there are LocoBee's flyers as well thanks to Isa.
Why don't you take LocoBee with you as a buddy of your journey?
Space where you can feel warm from the moment you enter
One thing we have realized as interviewing Isa and Yumiko − This place is very comfortable!
That's not only because of its quiet interior, lighting and choices of items, but also Isa and Yumiko's kindness and warm atmosphere are what making this guesthouse a comfortable place.
They say they are completely different in character, but they value several things in common. It seems that is why they can acknowledge the difference between each other, complement each other, and create this wonderful space.
As you can see in the name "Tokyo Hikari Guesthouse", people gather here for the light, and share it with others.
Today, I introduced such wonderful healing guesthouse.
Tokyo Hikari Guest House
東京ひかりゲストハウス
日本語→https://tokyohikari-gh.jimdo.com/
ENGLISH→https://tokyohikari-gh.jimdo.com/home/
〒111-0051東京都台東区蔵前2-1-29
address: kuramae2-1-29,taitou-ku,Tokyo,Japan
p.o.box 111-0051
e-mail: t.hikari.gh@gmail.com
TEL:03-5829-4694