Koedo is a place where you still have the look and feel of the Edo area. With buildings that hold a history of prosperity and liveliness, a townscape from the good old days, these areas are still enlivened with sightseers and visited as a date spot.
When the weather becomes warmer people have the urge to travel, so here I'm going to introduce Koedo areas good for day trips from the city. Why not pay a visit to Koedo, a townscape from a different time?
Koedo 1 [Musashi Province] Kawagoe City, Saitama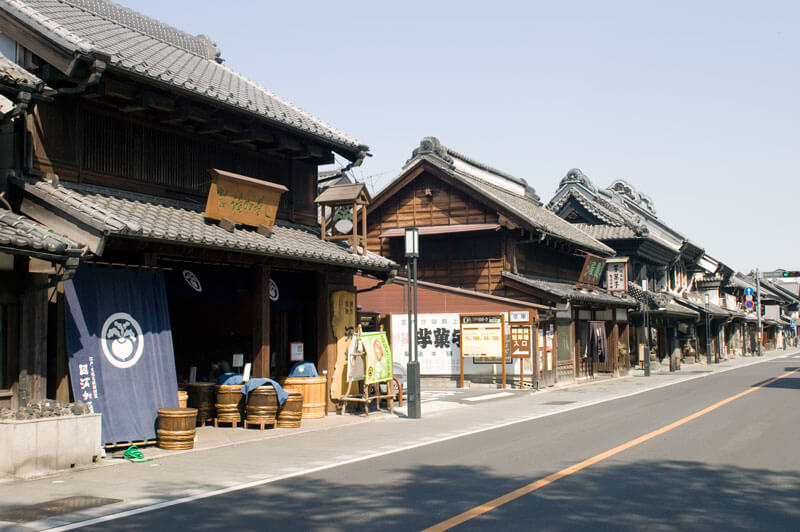 Kawagoe City, Saitama is a popular sightseeing area located only one hour from the city and considered a representative of Koedo. As a flourishing castle town that is still thought to be a merchant area, there are many kura-zukuri style buildings lining the streets. These buildings were built as fire prevention following the great fire of the Meiji era. Even now there are groupings of those buildings left, giving the townscape a true Koedo feel. Here you can find many famous sightseeing places like shrines, temples, and historic ruins, so you can enjoy yourself all day!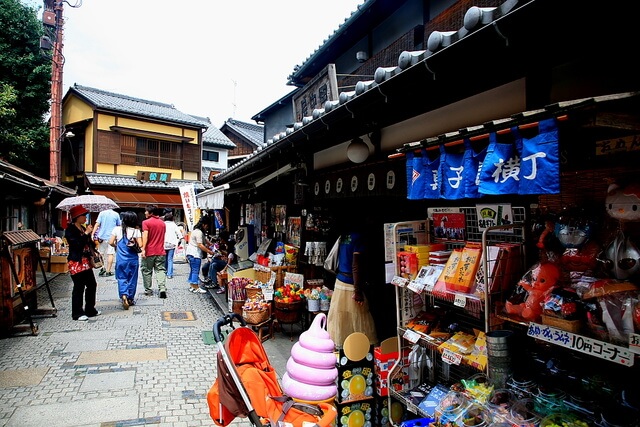 Kashiya Yokocho is a famous shop in Kawagoe City. This small candy store found along a stone street has a warm atmosphere full of nostalgia! Here you may find yourself feeling like a starry-eyed child again. The colorful, inexpensive candy and toys lined up for sale make a great photo too.
<Kawagoe City Home Page>
HP: https://www.city.kawagoe.saitama.jp/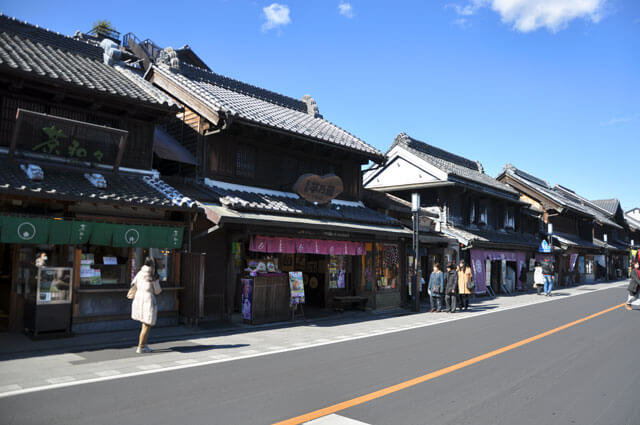 Kawagoe is a place where you can walk and eat in the Koedo atmosphere. I recommend strolling around town while enjoying some sweets. There are various shops lining the streets offering Eastern and Western style confectionaries; dango, warabi-mochi, ice cream, etc. The area is famous for sweet potatoes, so the products I recommend in particular are sweets using sweet potatoes. There are many wonderful sweets you can only eat here; sweet potato ice cream, pudding, dorayaki, etc. Just wandering around town reveals endless topics of conversation making it a great place for a date!
Koedo 2 [Shimotsuke Province] Tochigi City, Tochigi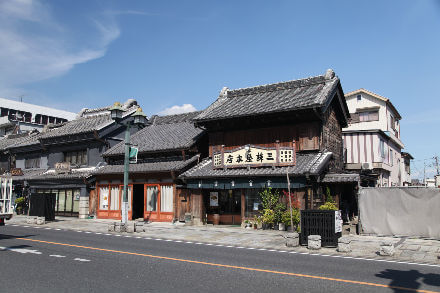 Tochigi City is located in the southern part of Tochigi prefecture, full of nature and home to several rivers; the Watarase river, Omoi river, Uzuma river, and the Nagano river. This town prospered as a post town in the Edo period, it developed into a merchant town by using the Uzuma river for commerce. With many kura-zukuri buildings lining the streets, Tochigi City, also known as a "kura town", is second to Kawagoe as a famous Koedo area. Tochigi City is still home to the rivers that allowed the town to flourish with many kura style shops and fences painted black, leftover from the bygone days, making it a place where you can truly feel the history and the liveliness of the Edo period. Located only about an hour from Tokyo, you can make a day trip here on the weekend!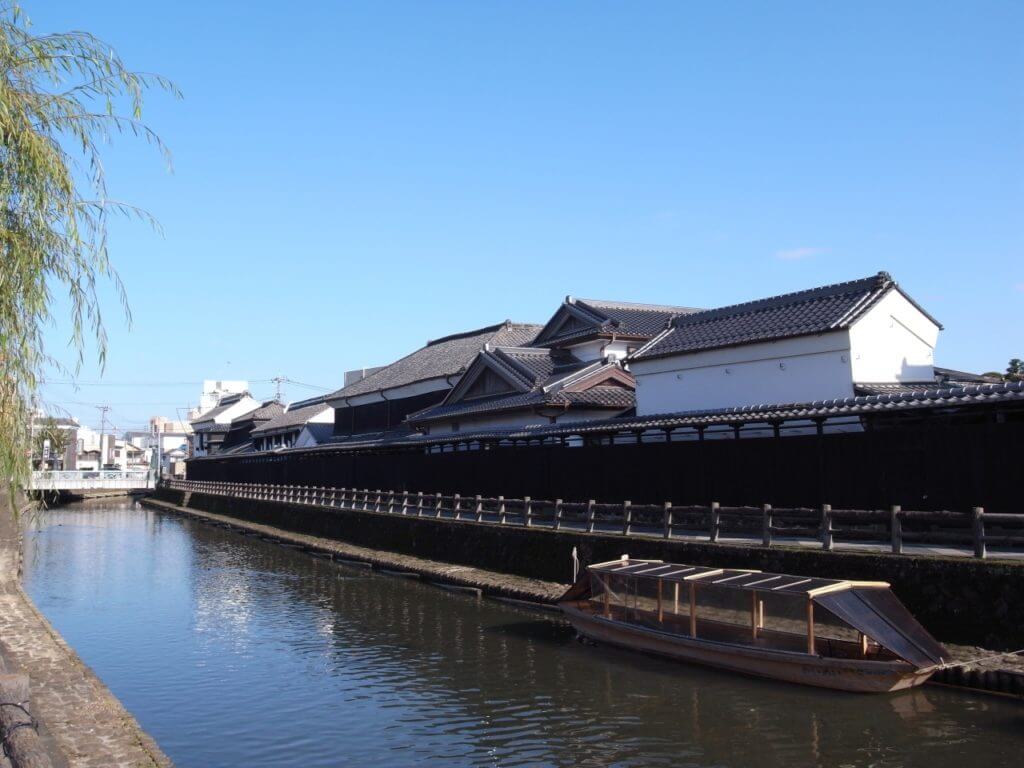 You can ride a sightseeing boat down the Uzuma river which is a symbol of Tochigi City. Gazing at the Koedo scenery from a boat gives the landscape a different kind of appearance. Go back in time to the Edo period while listening to the boatman's song.
<Kuranomachi Yuransen> 
HP: https://www.k-yuransen.com/ 

<Tochigi City Tourist Association> 
HP: https://www.kuranomachi.jp/
Koedo 3 [Shimousa Province] Sawara, Katori City, Chiba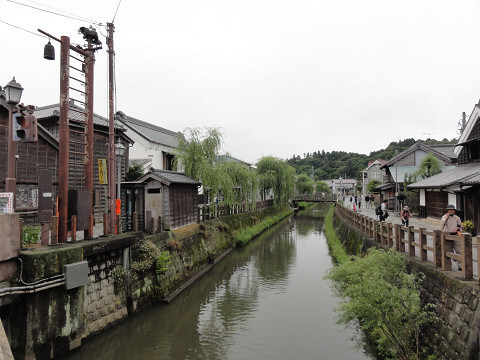 Sawara, Katori City, of Chiba prefecture is said to be the "excellence of Edo", with Ono river running through its center and known as a beautiful riverside town. So many old buildings stand along the riverside, the scenery has been categorized in Preservation Districts for Groups of Traditional Buildings. With an area surrounded by abundant nature, this city is home to the leading dashi (float) festival of the Kanto region, famous for the "Sawara Grand Festival" (held in summer and autumn). With 300 years of continued tradition, the Sawara dashi festival is registered as an Intangible Cultural Heritage by UNESCO! With all the nature, Edo culture, and traditional events, interest in the Koedo of the Hokuso area grows!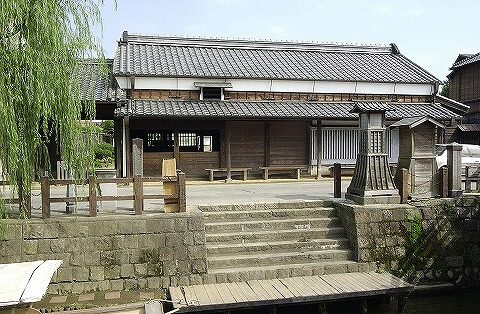 You can find the former residence of the historic figure, Ino Tadataka, he spent about 30 years of his life here. Famous as a merchant as well, the kura houses where he ran his brewery and the library are precious buildings that still stand today. Definitely pay a visit here when you come to Sawara!
<Katori City Home Page>
HP:https://www.city.katori.lg.jp/index.html
What do you think of the Koedo townscape? Here I introduced popular sightseeing Koedo places of Saitama, Tochigi, and Chiba in the Kanto region. You can easily make a day trip to these locations from Tokyo, so why not take the time on a sunny weekend to go back in time to the Edo period?
Edit & Text:deco
<PROFILE>
A country girl raised surrounded by animals, who moved to the big city of Tokyo. I like fashion and beauty as much as the next person, but I love manga and anime. 70% of my interests are in otaku culture.