Mashiko Town is located in the South-East of Tochigi Prefecture and is proud to be the home of the traditional craft, "Mashiko ware". Since the end of the Edo period, this town has been known as a ceramic arts town and they hold the "Mashiko Pottery Fair" every year. From works of veteran ceramic artists to modern designs from young artists, all are lined up on display for crowds of locals and tourists. Here you can purchase "Mashiko ware" at the local price! There is so much pottery to feast your eyes on; too much to see in a single day.
The big event where pottery lovers gather!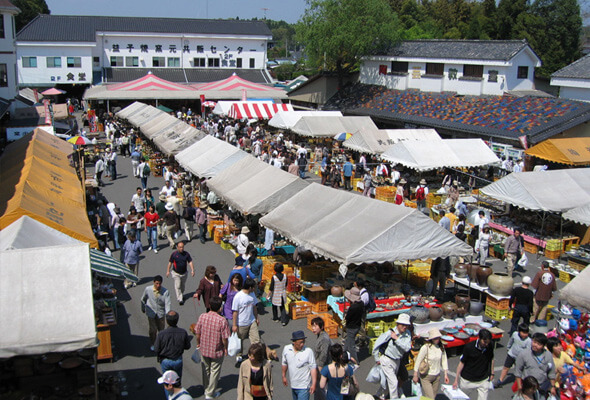 The Mashiko Pottery Fair is held every April and November. It has a history starting in 1966 and has become so popular that there is a direct bus to the fair from the city that runs during this time. Especially in the Spring many people come during Golden Week. This is a big event for ceramic fans, people who collect crockery, and for those who love food.
The Mashiko Pottery Fair is held in various neighborhoods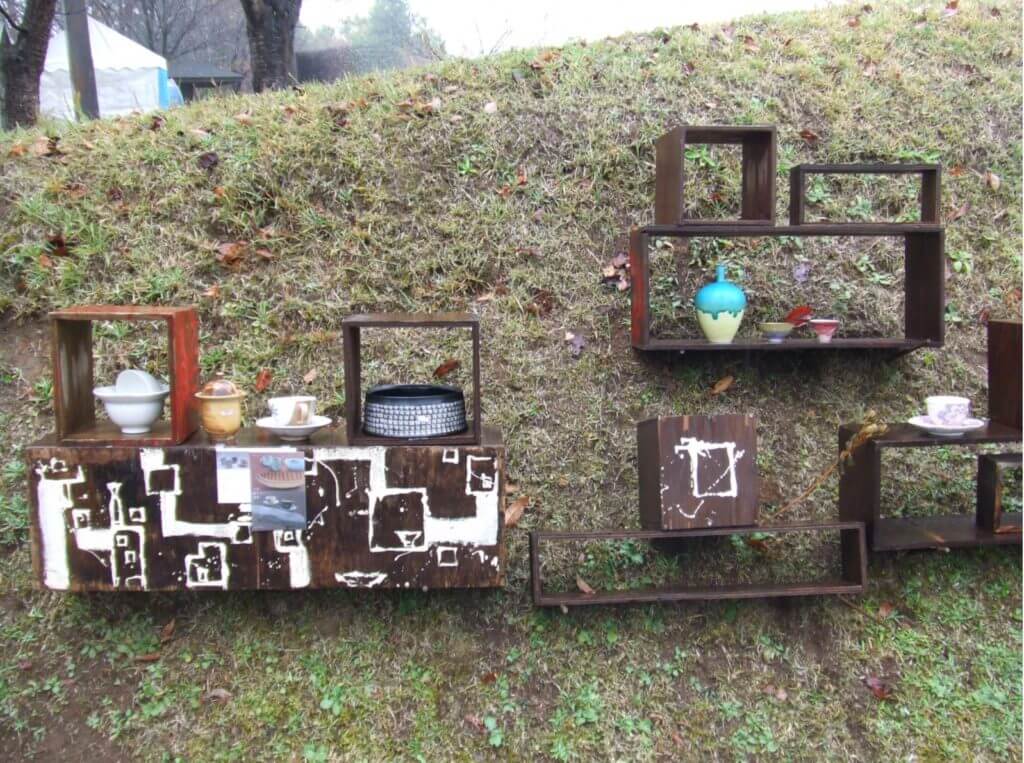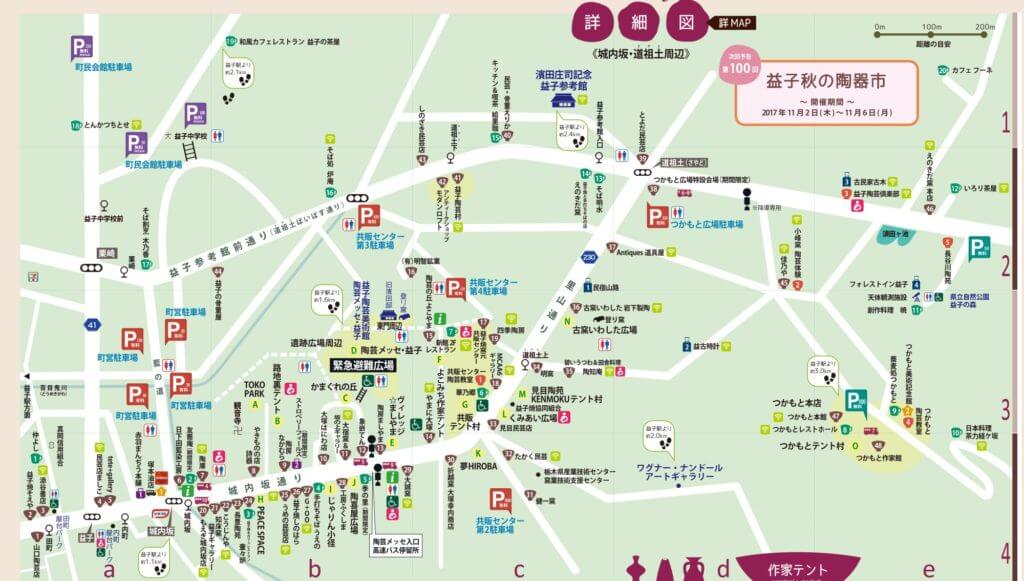 Exit the Tochigi station, walk about 15 minutes and you will see ceramics everywhere. Mashiko is a town with a lot of pottery and ceramic shops, but during the pottery fair, goods exhibited outside increase making it a real ceramic town! There are about 50 shops and about 500 tents selling their wares, so if you take your time you won't be able to see everything that is available. For efficiently moving around, I recommend the loop-line bus – which runs for the duration of the event. For those who don't mind walking, looking at everything while on foot is also a possibility.
There is a Pottery Shop and Artist Tent.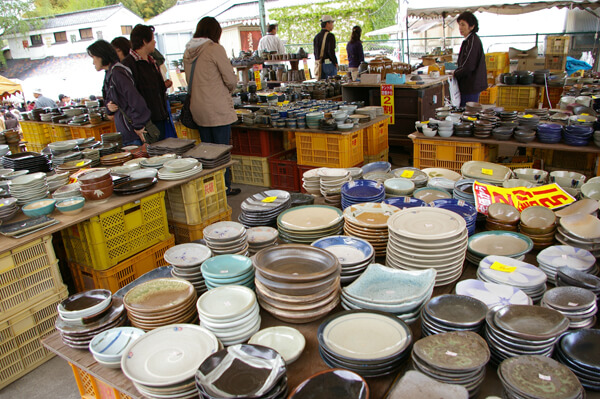 Cooperative Sales / Pottery Tent
The cooperative selling tent for pottery has many bargains. Some items are sold as a set and some for 100 yen each! To think you can get real ceramic items for such a price! The most exciting thing here is just the sheer amount available! Overflowing with dishes, cups, chopstick rests etc. your materialistic side is sure to come out seeing the rich variety!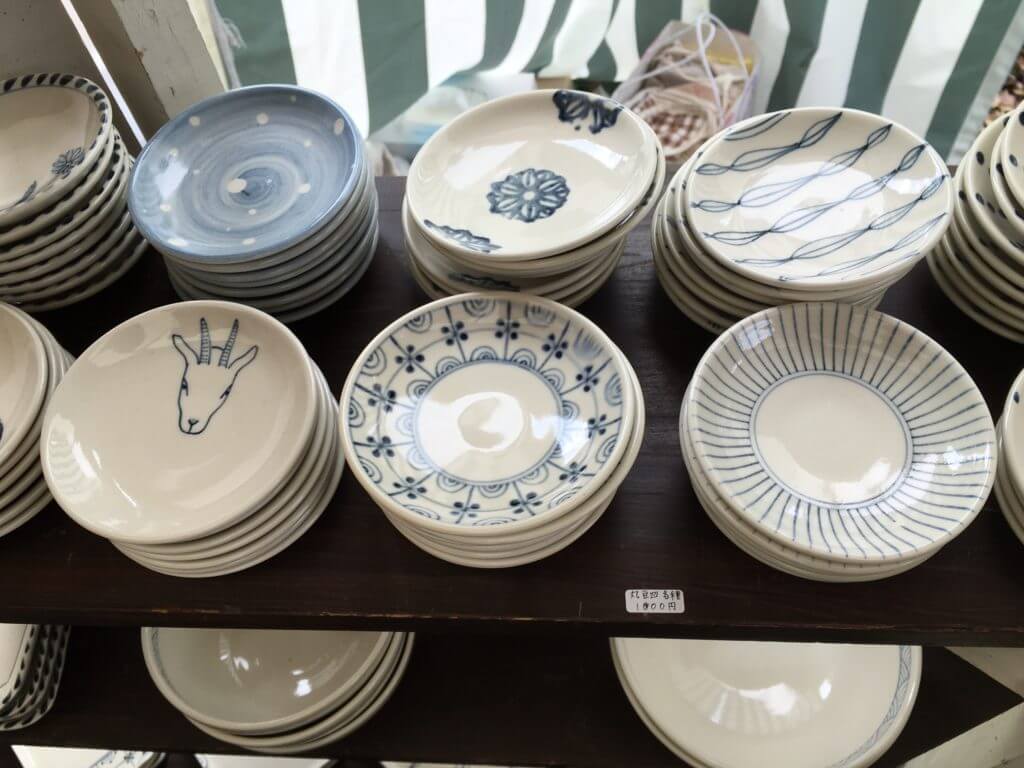 Artist Tent
Other than the pottery and cooperative selling area, there are many tents where you can buy items by popular artists. From work that expresses the individuality of the artist to fashionable Northern European designs, the area is packed with ceramics that are sure to interest female shoppers. You can also speak directly with the artists and craftsmen in the tent making for a more enjoyable shopping experience! There are shops that are so popular that long lines can form, so it may be best to go straight to the artist's tent first.
Do you all want to attend the Mashiko Pottery Fair now? There you can see various kinds of ceramics from traditional Mashiko ware to fashionable items that can be used for everyday life. I can also recommend this event for newcomers to pottery as those who aren't familiar with ceramics are sure to enjoy themselves as well!
<Mashiko town tourist associations>
HP:https://www.mashiko-kankou.org/
Edit & Text: deco
<PROFILE>
A country girl raised surrounded by animals, who moved to the big city of Tokyo. I like fashion and beauty as much as the next person, but I love manga and anime. 70% of my interests are in otaku culture.