Hinamatsuri cooking, connecting people and culture in Tsuruoka, Yamagata.
Tsuruoka City in Yamagata prefecture is a beautiful area, rich with nature and where you can find remnants of the historical culture of the castle town it once was. This time I participated in a model tour planned by ANA to experience the history and food culture of this region. It was a valuable experience as all participants, foreign visitors and Japanese, were able to come into contact with food culture, traditions, and historical structures not often seen. Here I will introduce the places visited on this trip along with the especially fun Hinamatsuri cooking.
Created in 1150! Vegetarian cuisine at Zenpoji Temple.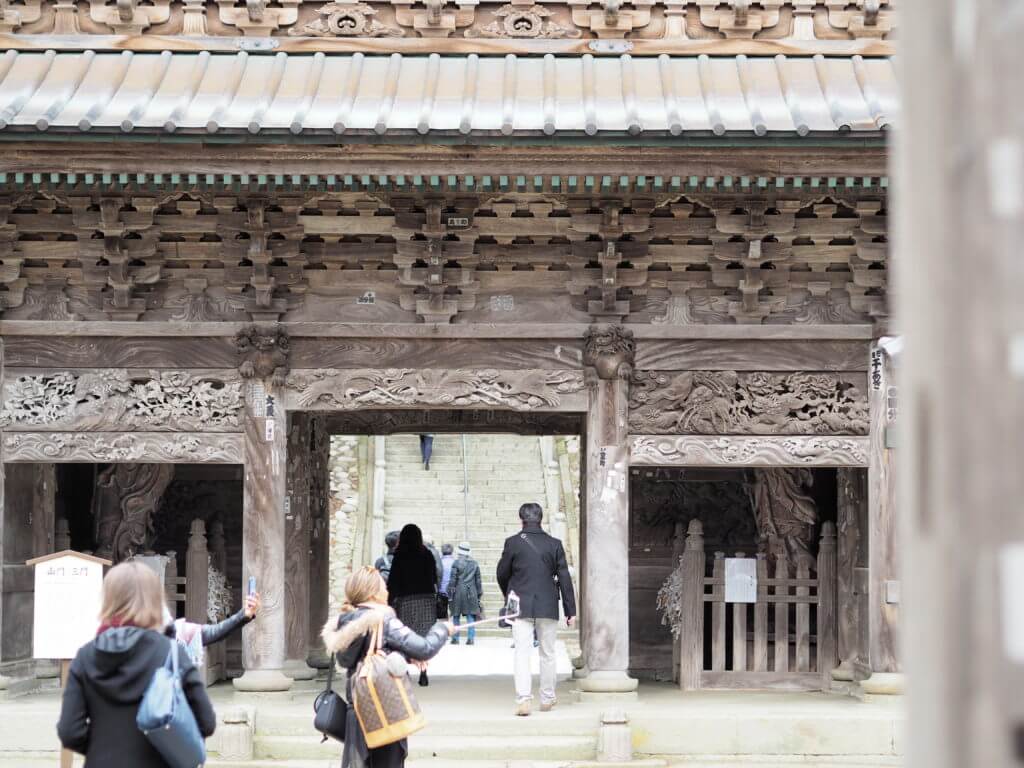 All the tour participants took photos at the entrance to Zenpoji Temple.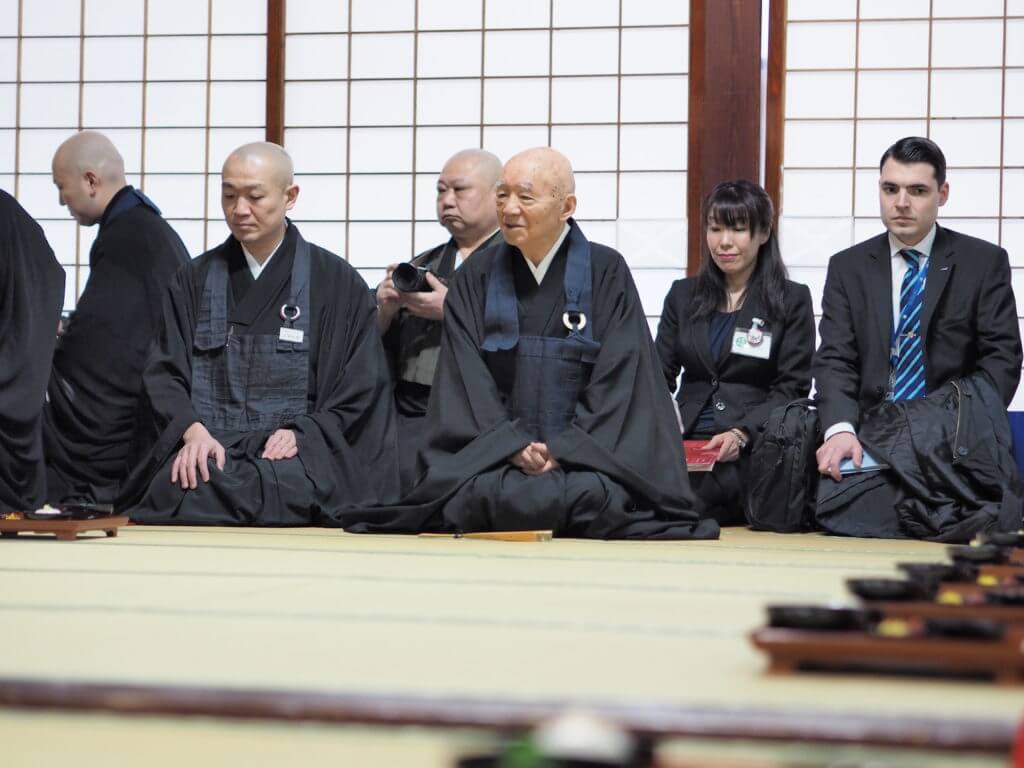 Igarashi Takuzan, the 42nd generation chief priest of the Zenpoji Temple from the Soto School of Zen Buddhism.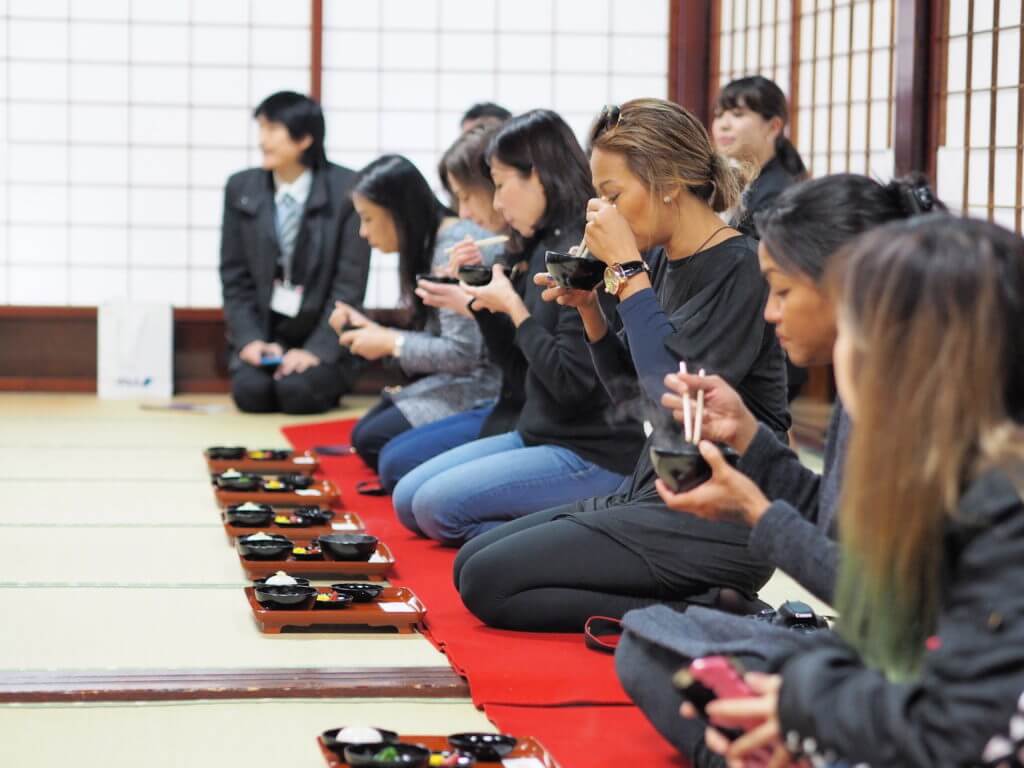 Even though we were told to "relax and enjoy", everyone ate the special Buddhist meal in a proper manner. The picture shows a respectful and reverent atmosphere.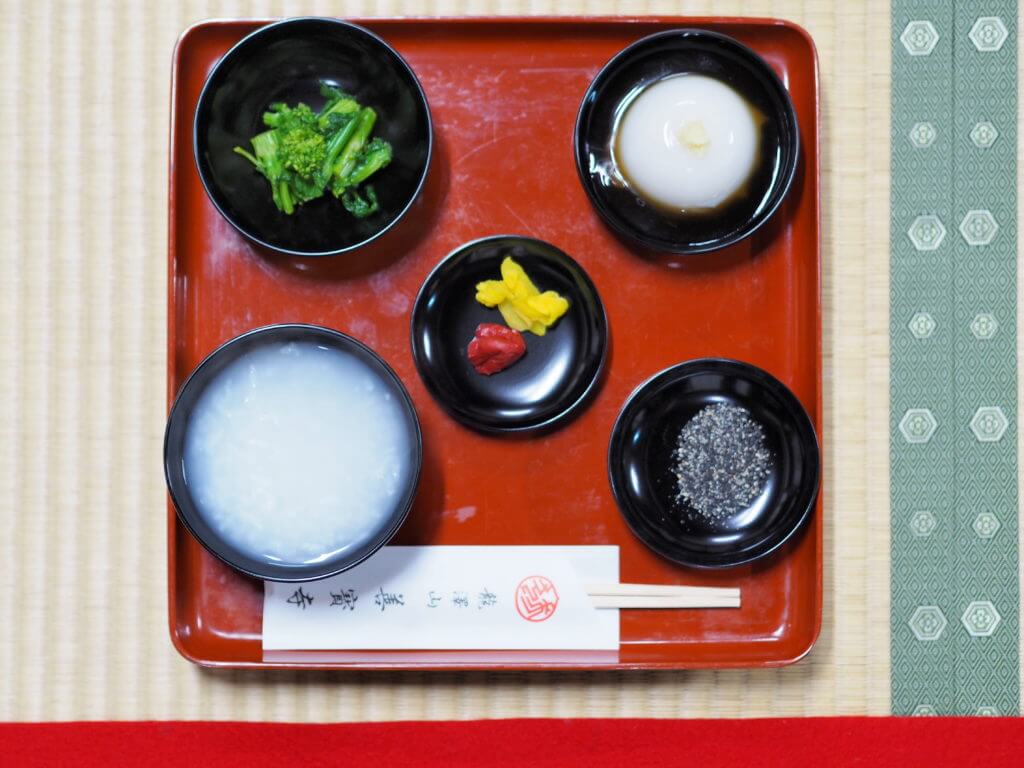 Nanohana Aemono (Japanese broccoli) and ankake with rice porridge. The pickles and sesame salt, even the pickled plum were all very delicious.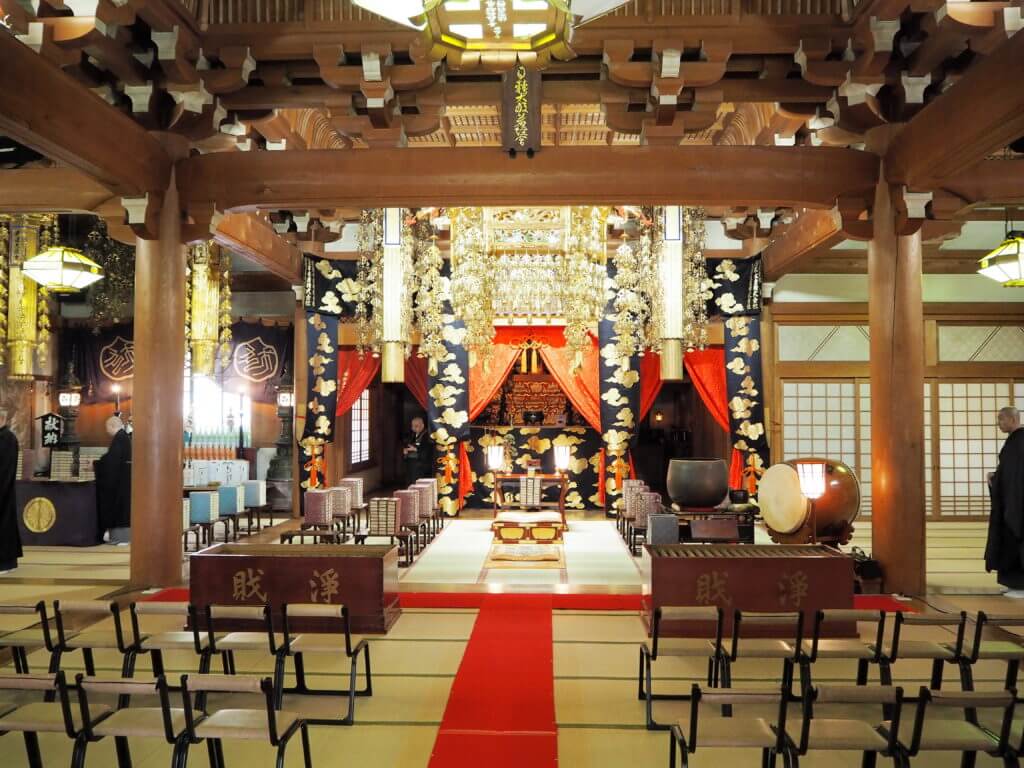 Temple grounds. The comfortable, cool atmosphere creates a feeling of refinement.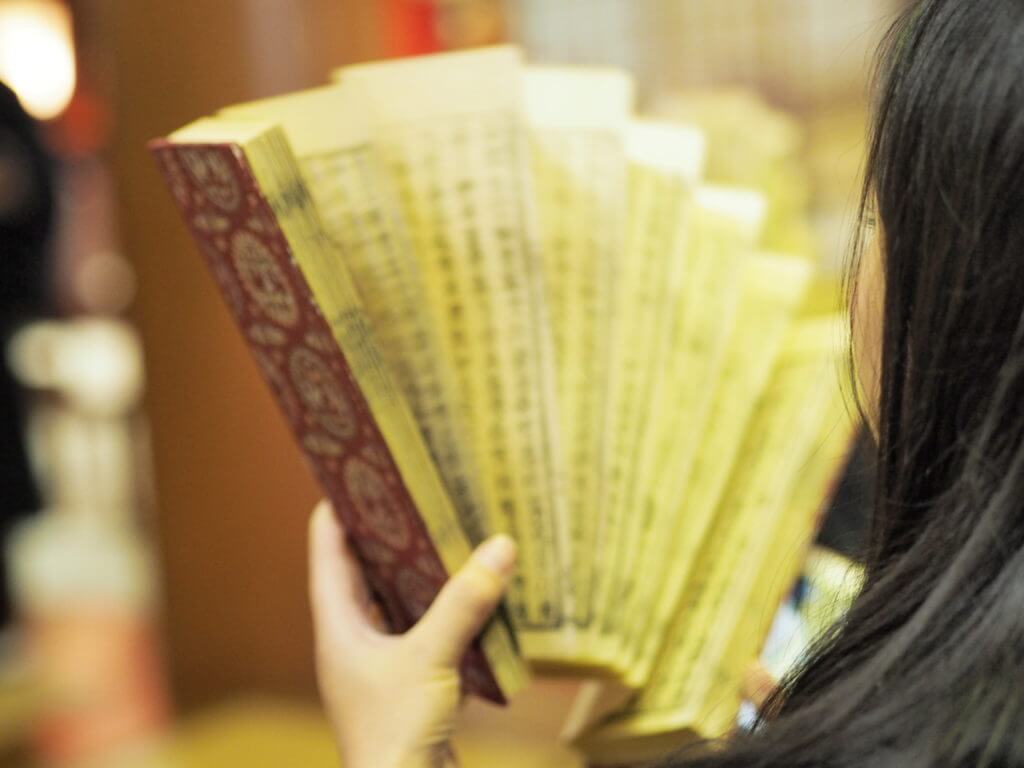 We actually tried "tendoku" (continuous reading in one breath from left to right) from a sutra book. I have seen it on TV, but it was surprisingly difficult.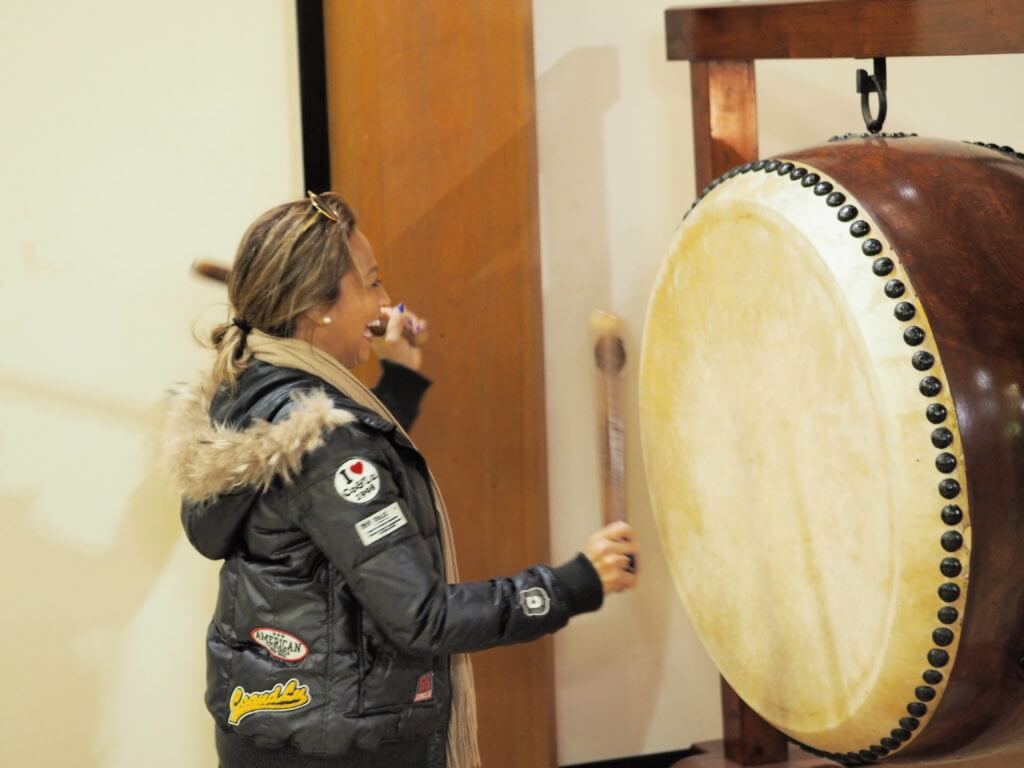 First time with a taiko drum. It looks fun.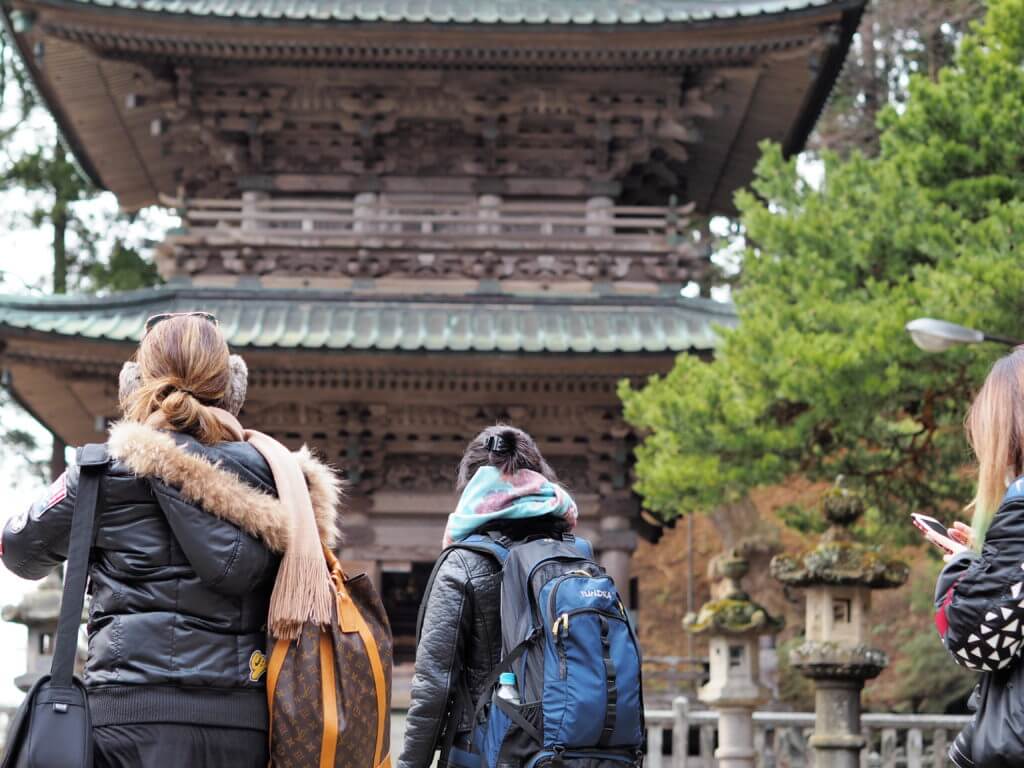 A photo in front of the "Goju No To" (Five Story Pagoda), a designated cultural property.
Zenpoji Temple has a deep history, starting as a thatched hut built by the holy monk Myotatsu, a pilgrim of the Lotus Sutra which appears in ancient texts such as "Hokke Genki" and "Konjaku Monogatarishu". The tour participants received the rice porridge Buddhist meal just as they were feeling quite hungry as everyone started out early in the morning. Quietly eating the warm porridge on the tatami in the cool air, the simple flavor gradually grew deeper and tasted quite special. In addition to that we hit the taiko drum, and tried "tendoku" from an accordion style sutra book. There were various things to enjoy, so that even those who find temples boring were able to enjoy the experience from start to finish.
Exploring The Three Mountains of Dewa in the snow.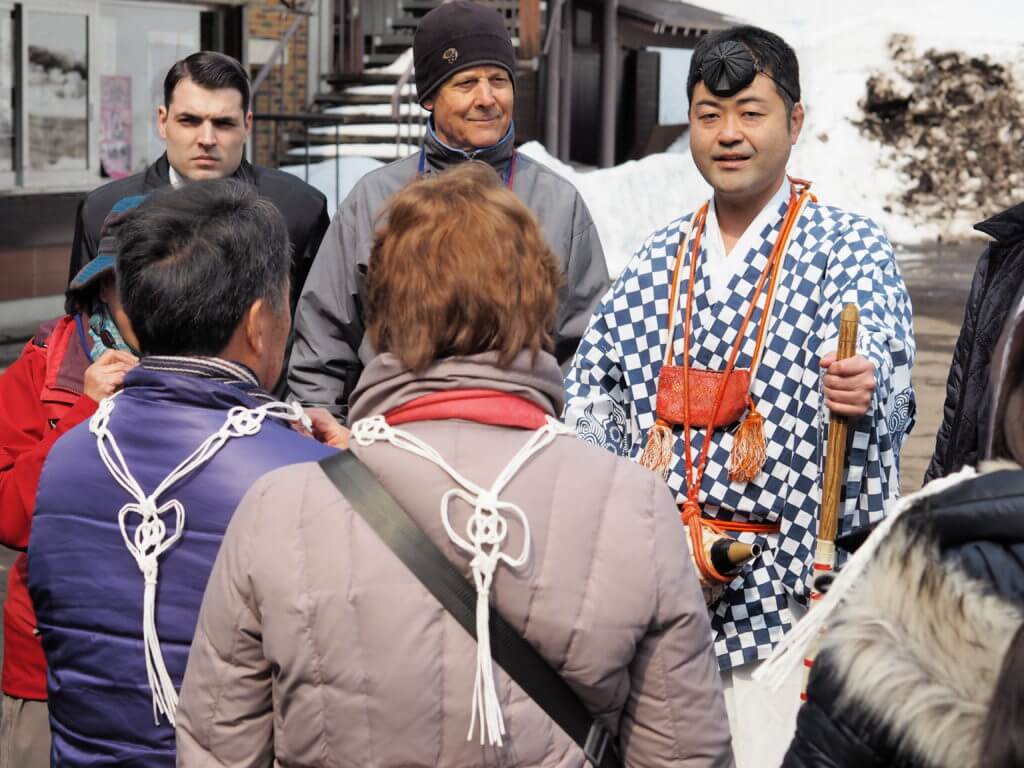 The local guide travelled with us. The tour participants listen in rapt attention to the history and culture of the three mountains.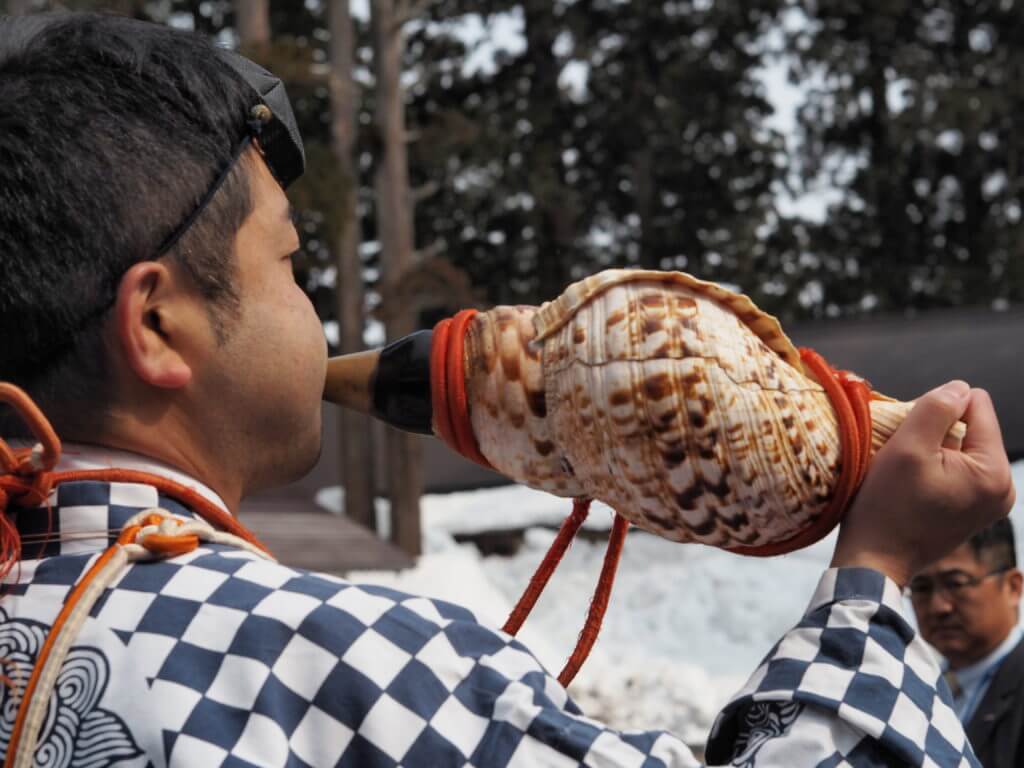 The unique tones of the conch shell horn echo off the mountains.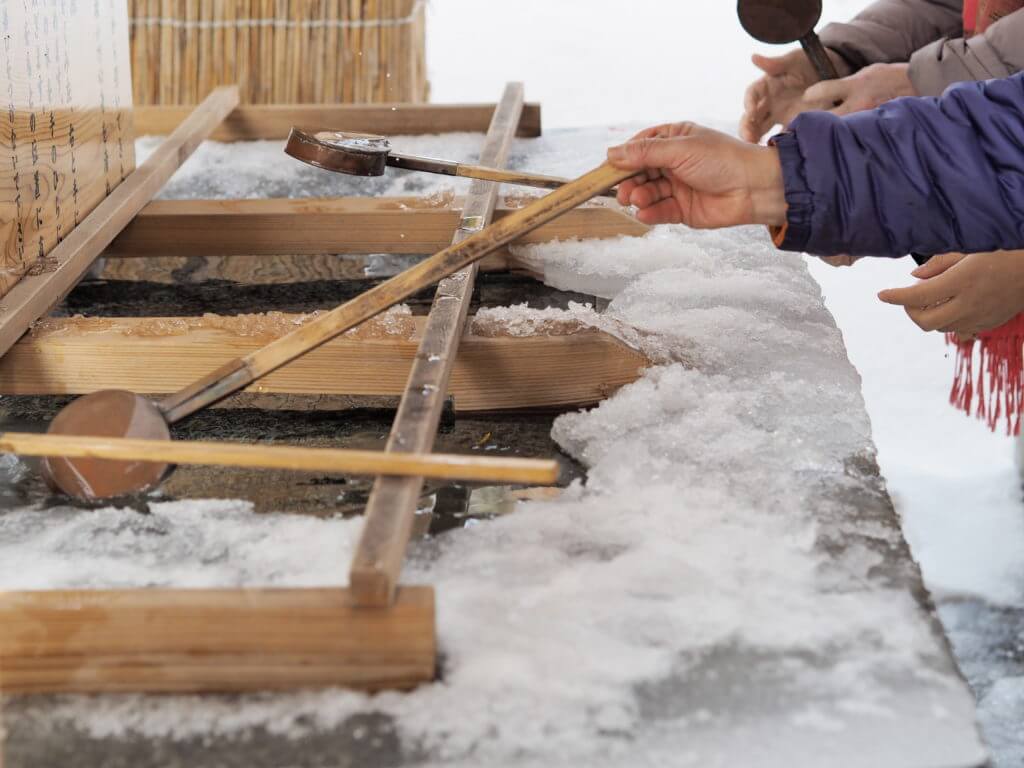 Hand cleansing tradition. While this is obvious etiquette to Japanese people, this was the first experience for many of the foreign visitors.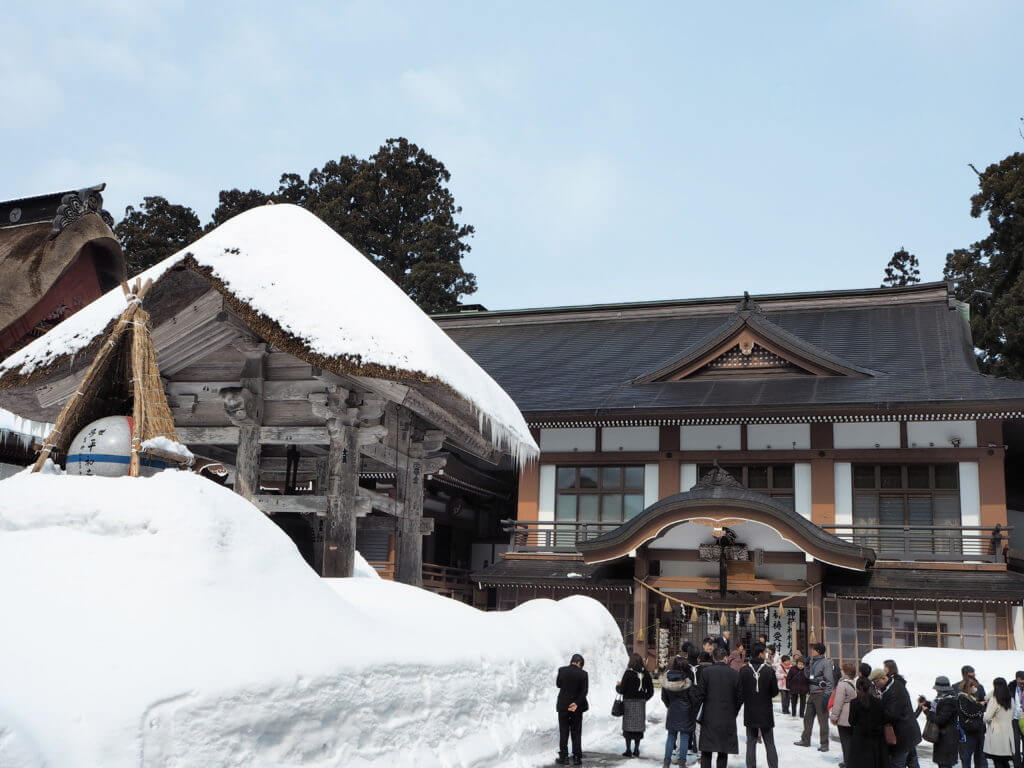 Snow covers the thatched roof of the great bell, adding charm to the grounds.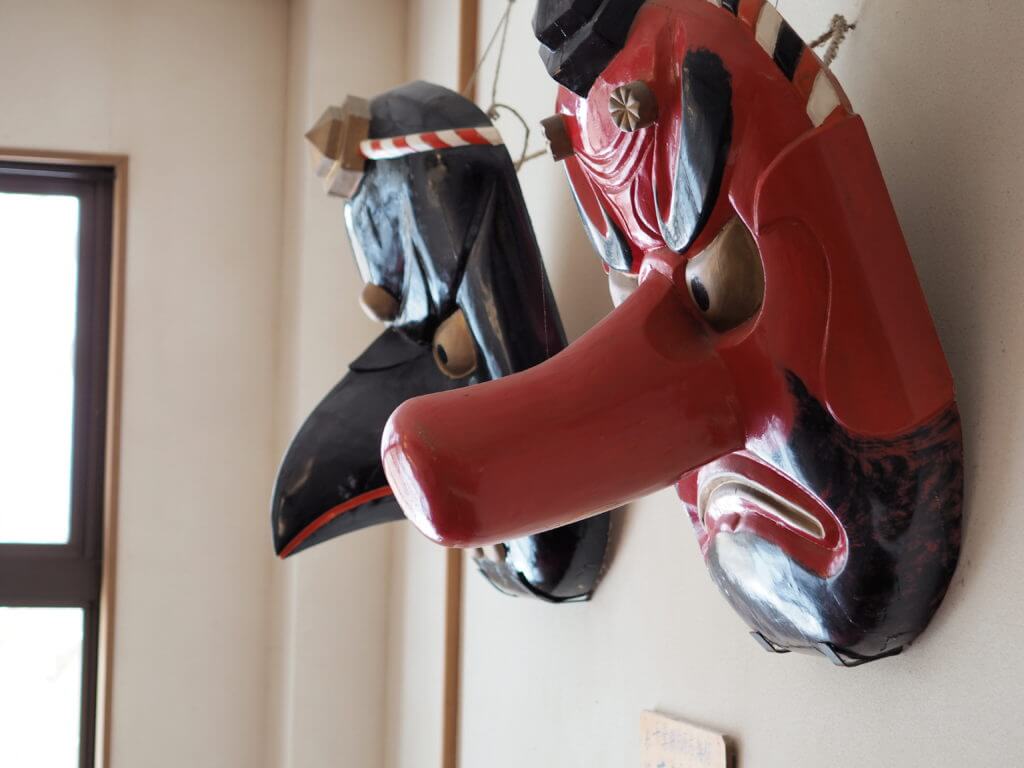 Life size tengu (goblin) masks decorate the inside of a building.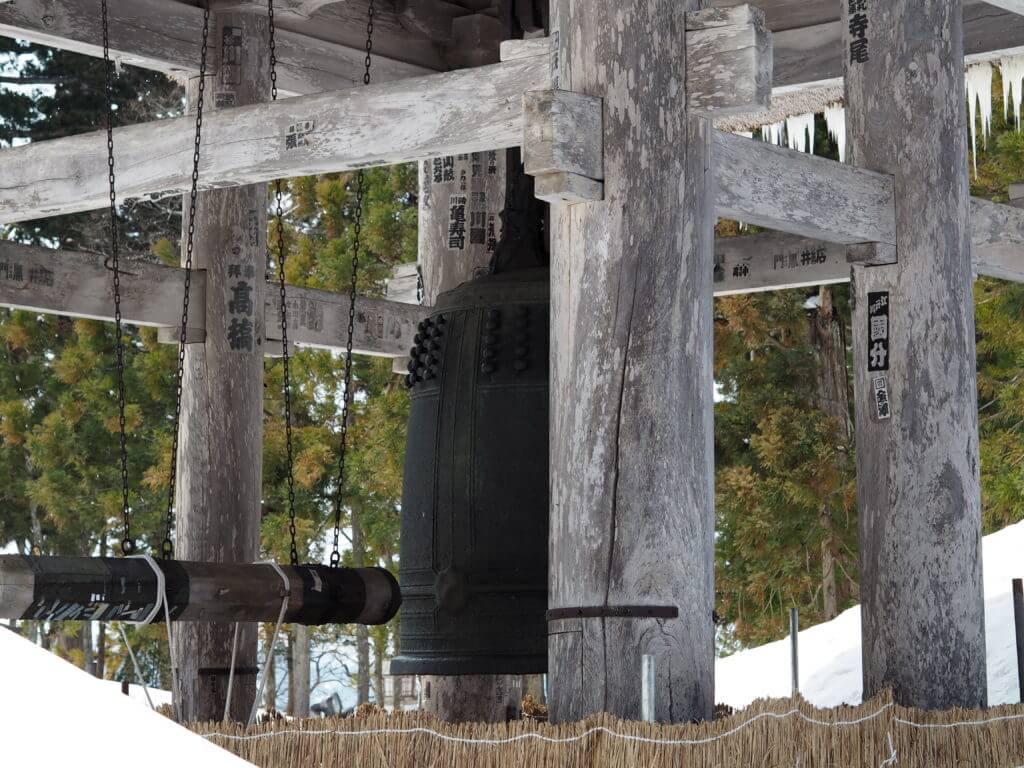 The "belfry and the great bell" are designated as a nationally important cultural property. As items from the Middle Ages, they are second to the Todai-ji bell in enormity.
In early March there is still snow around the three mountains of Dewa. Mt. Gassan, Mt. Haguro, and Mt. Yudono are known as sacred ground for the religious practice of Shugendo. Here, you can walk along "Omotesando Suginamiki" where holy men visited, you can also see nationally important cultural properties such as "Sanjin Gosaiden" and "The Belfry and The Great Bell".
Following the guide up Omotesando as he blows a conch shell, you are sure to enjoy this shrine and temple experience in a special way.
Interacting with local people with "Hinamatsuri Cooking"!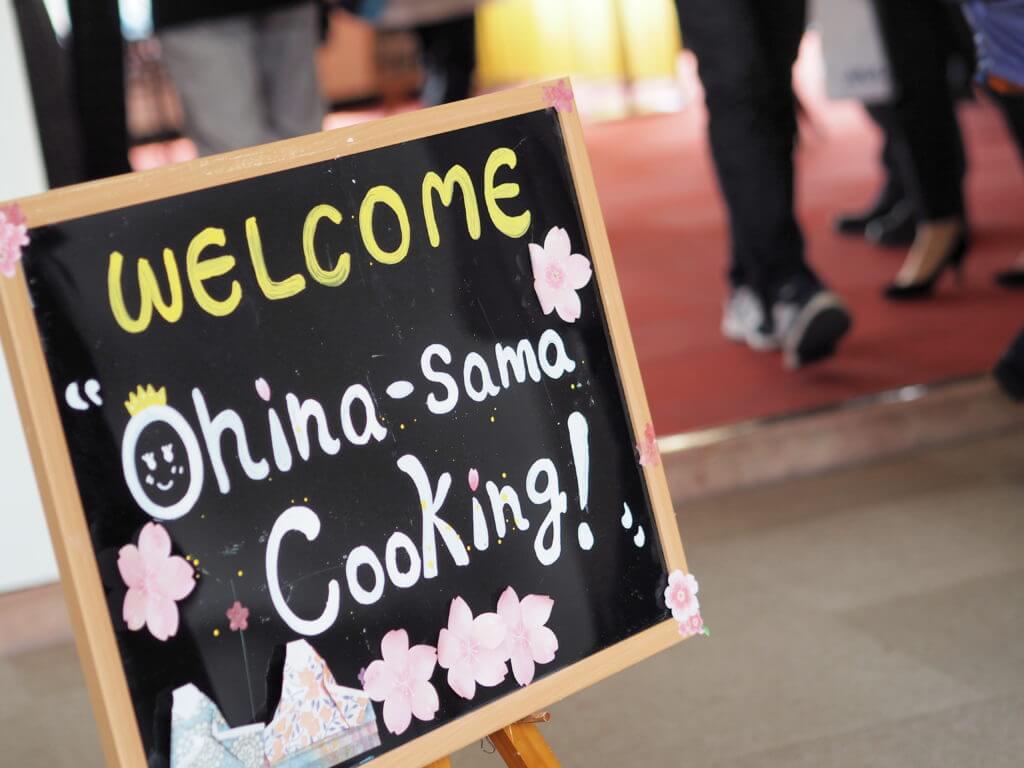 Tour participants enter the building with a smile at the welcome board.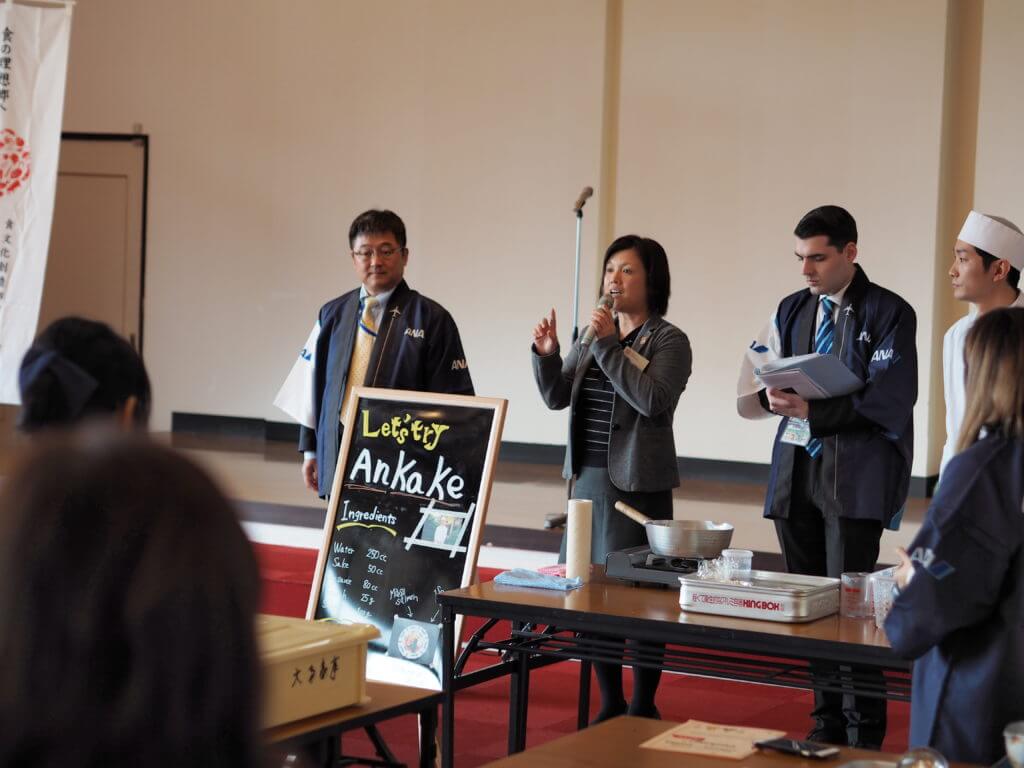 An explanation is given about the culture and history of "ankake" and "hinagashi".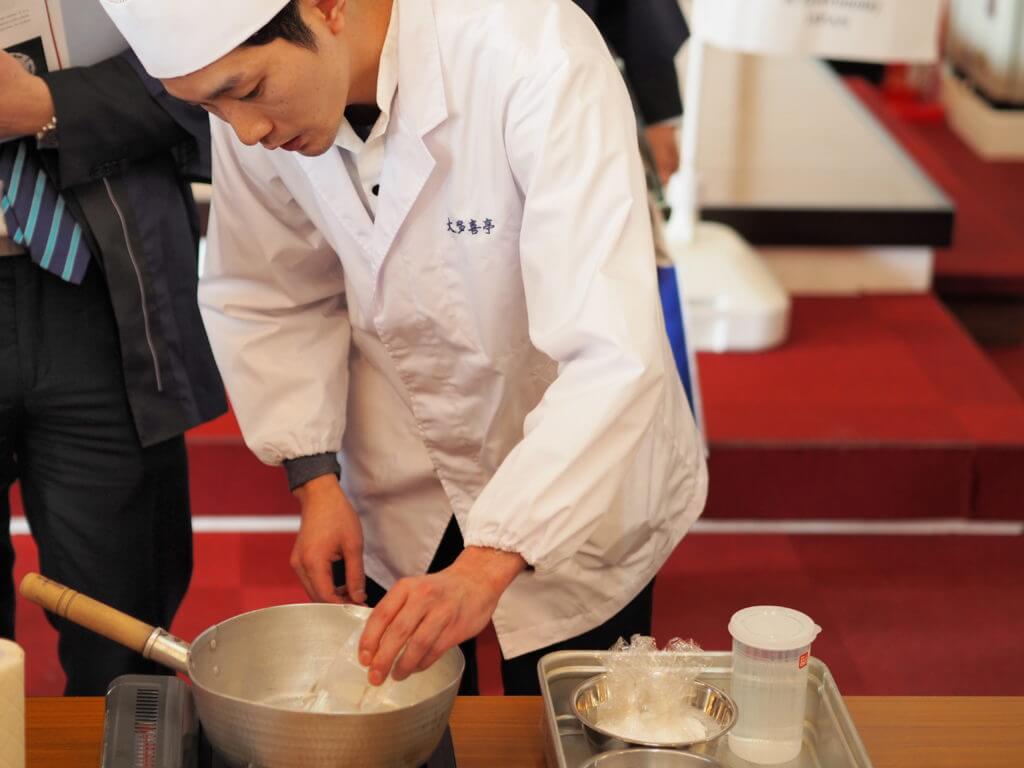 The teacher demonstrates making "ankake".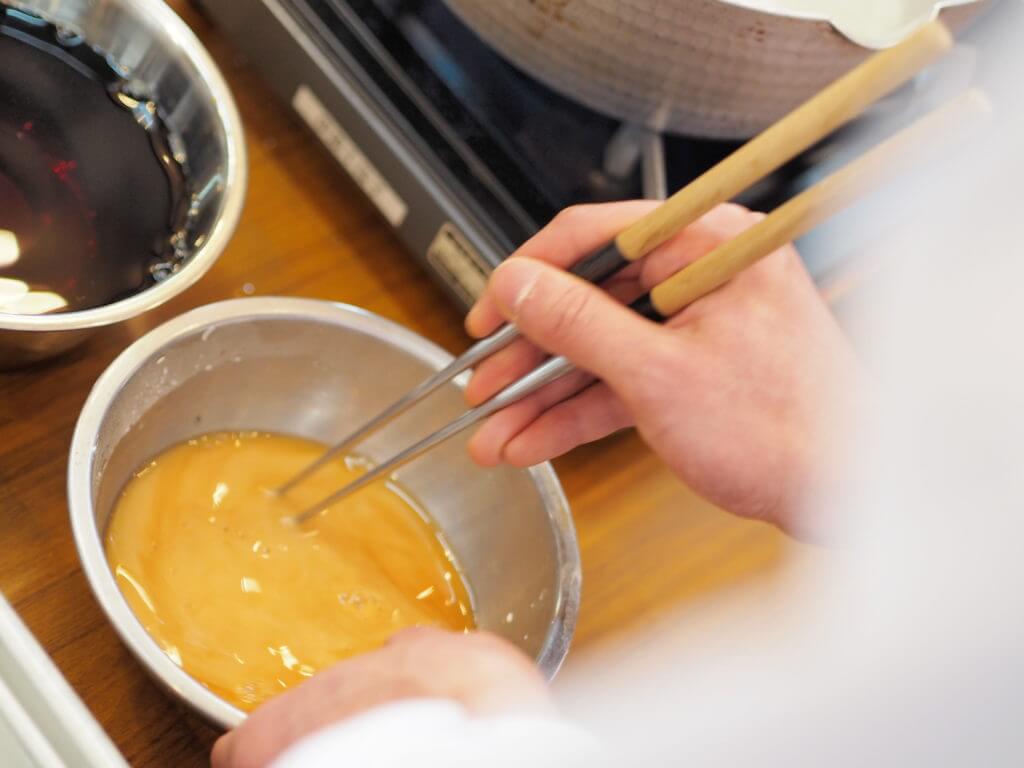 He stirs skillfully.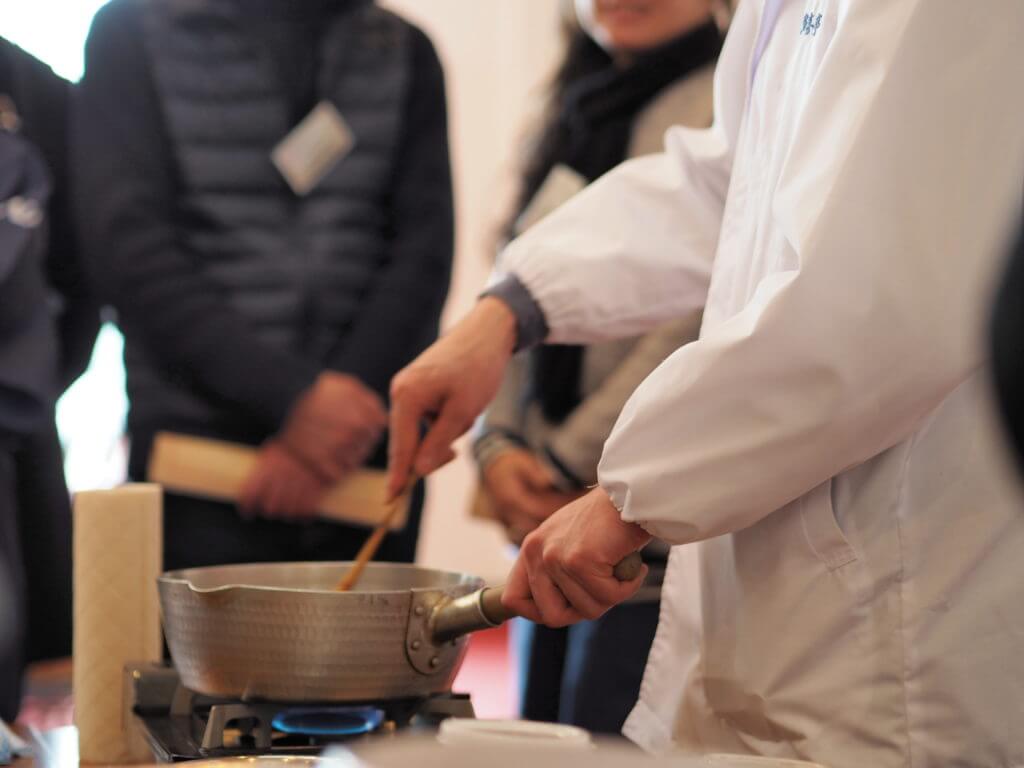 After stirring diligently for 5 minutes or so, finally "ankake" is formed.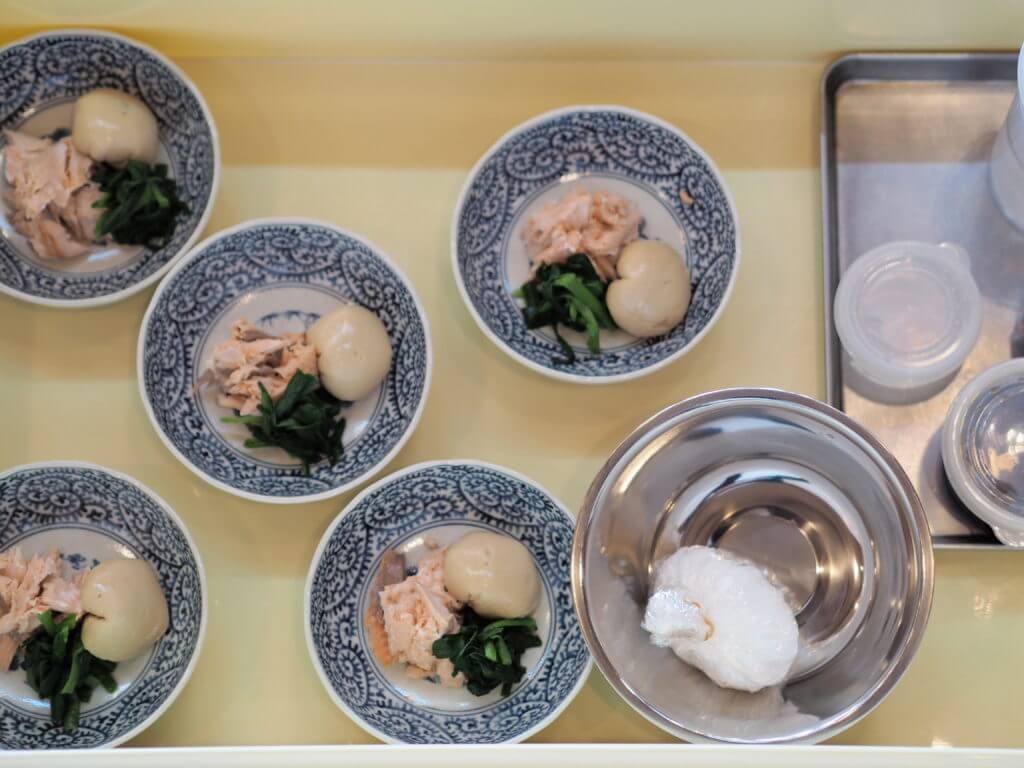 This time everyone makes trout ankake. Trout was originally considered a high grade fish and eaten on special occasions.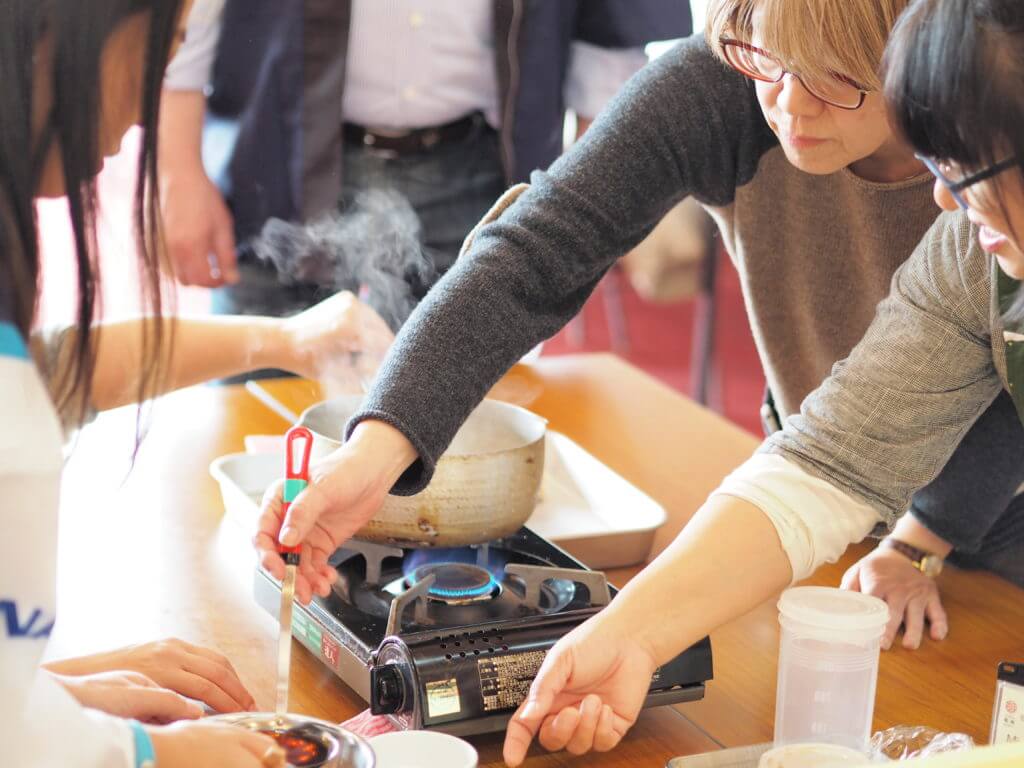 The participants and local people worked together to make the dish.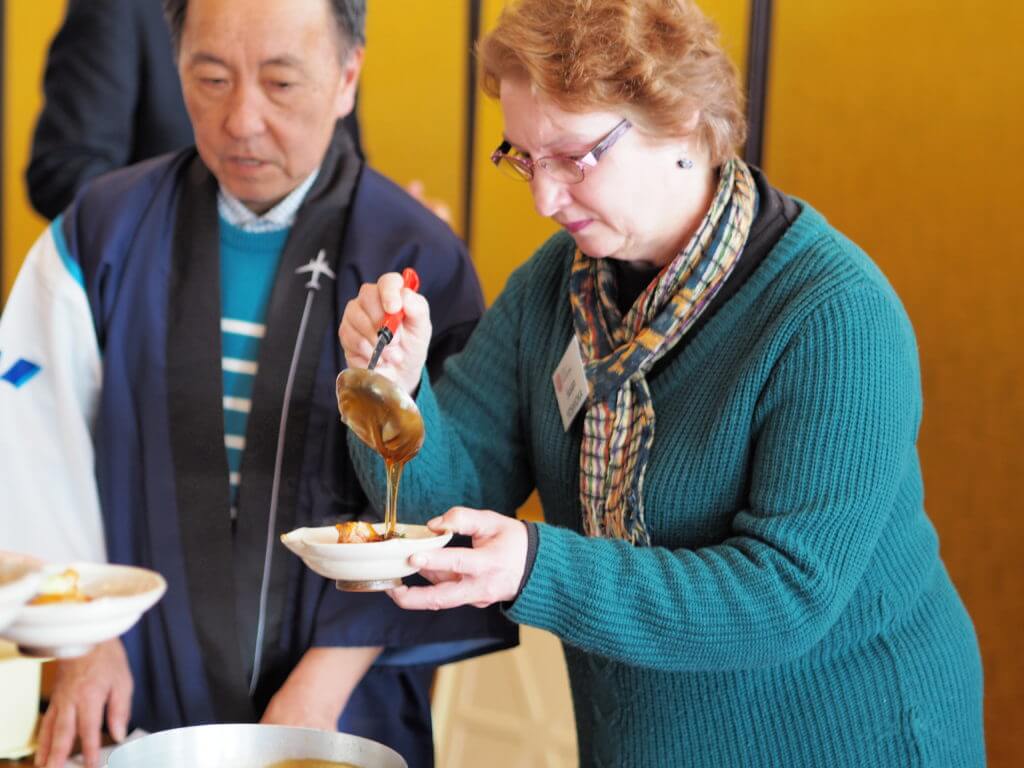 Everyone enjoys themselves while diligently focusing on each step of the process.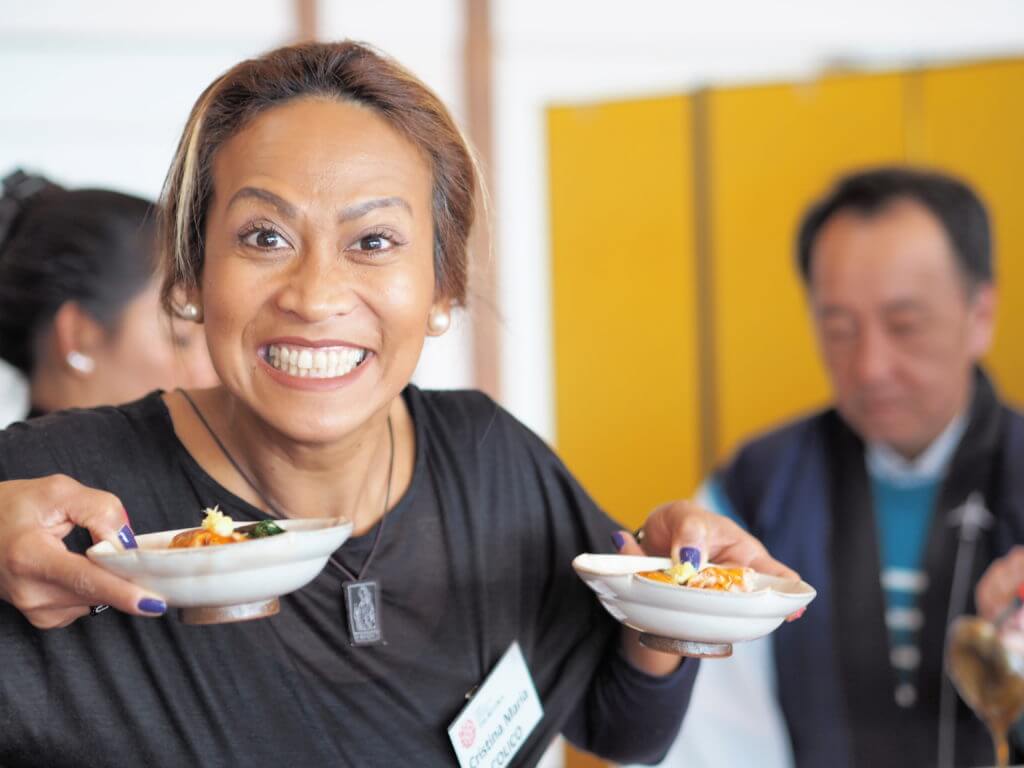 "Finished!" replies a smiling Christina Colico.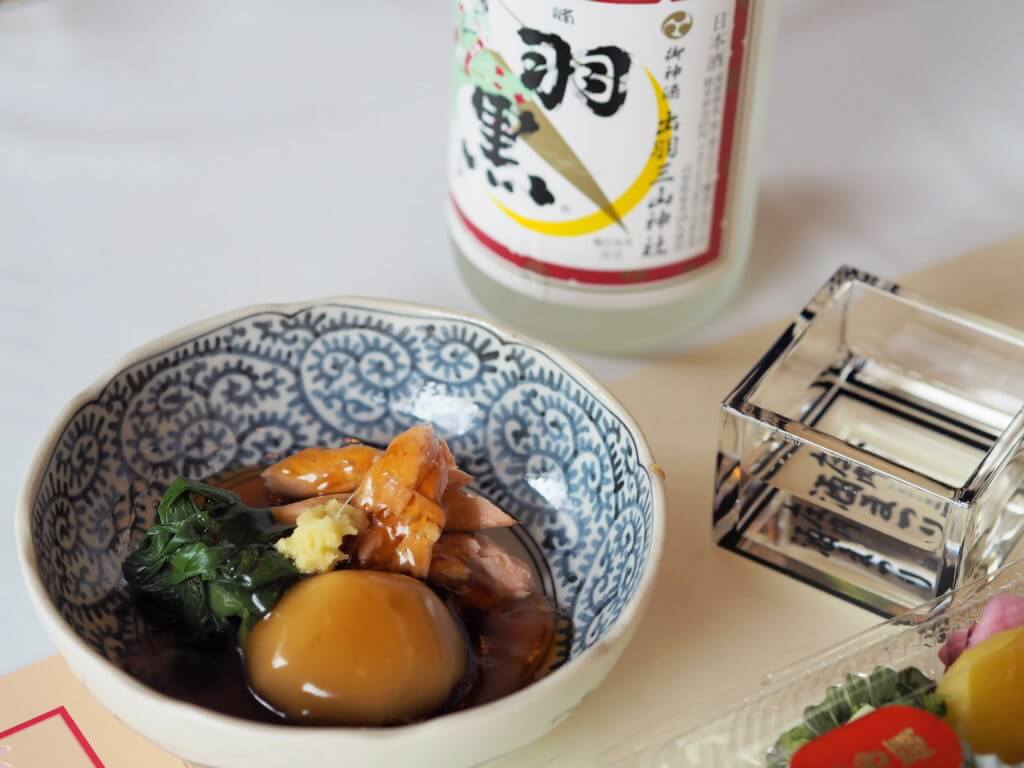 Success. Everyone enjoys the dish paired with delicious nihonshuu.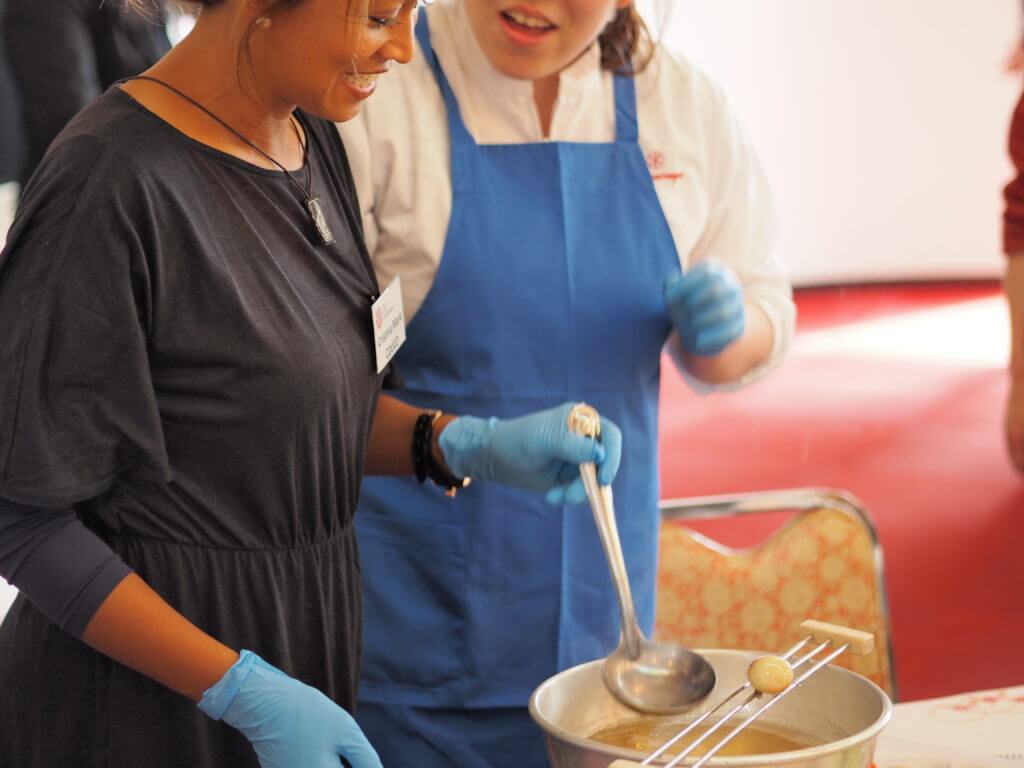 Next we make hinagashi. As "kanten" (agar) is an ingredient, many local people ask how to say "kanten" in English. It is fun explaining to one another.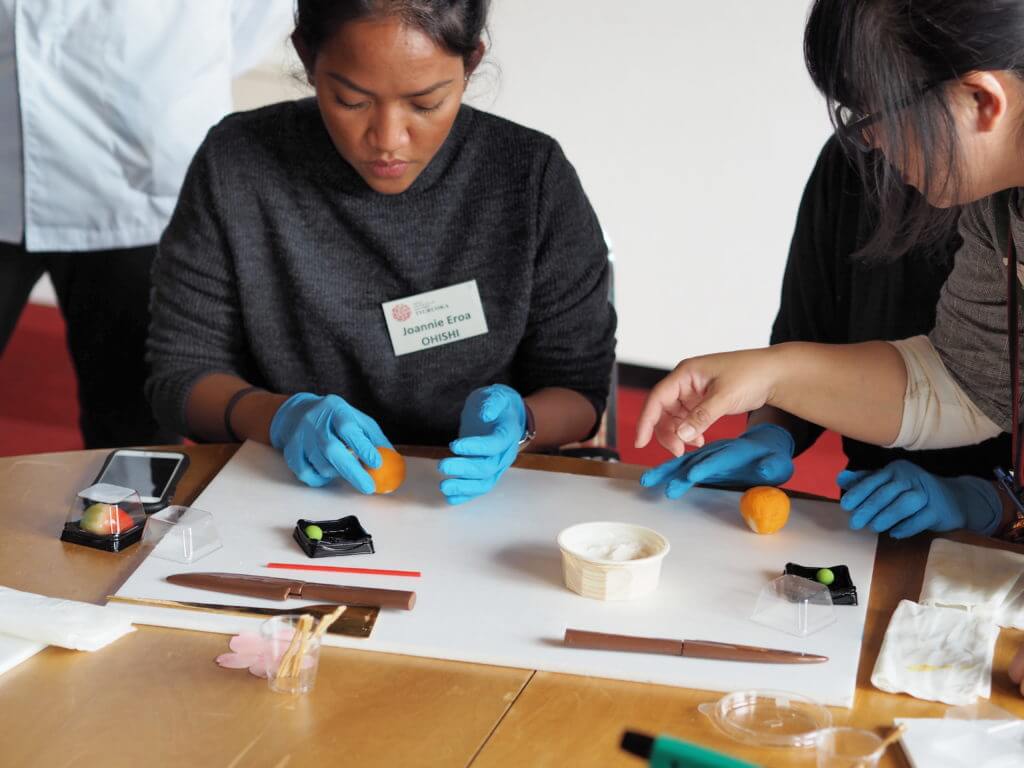 Making tangerines and strawberries. Even though it's just a trial, the tangerine is detailed all the way down to the sections.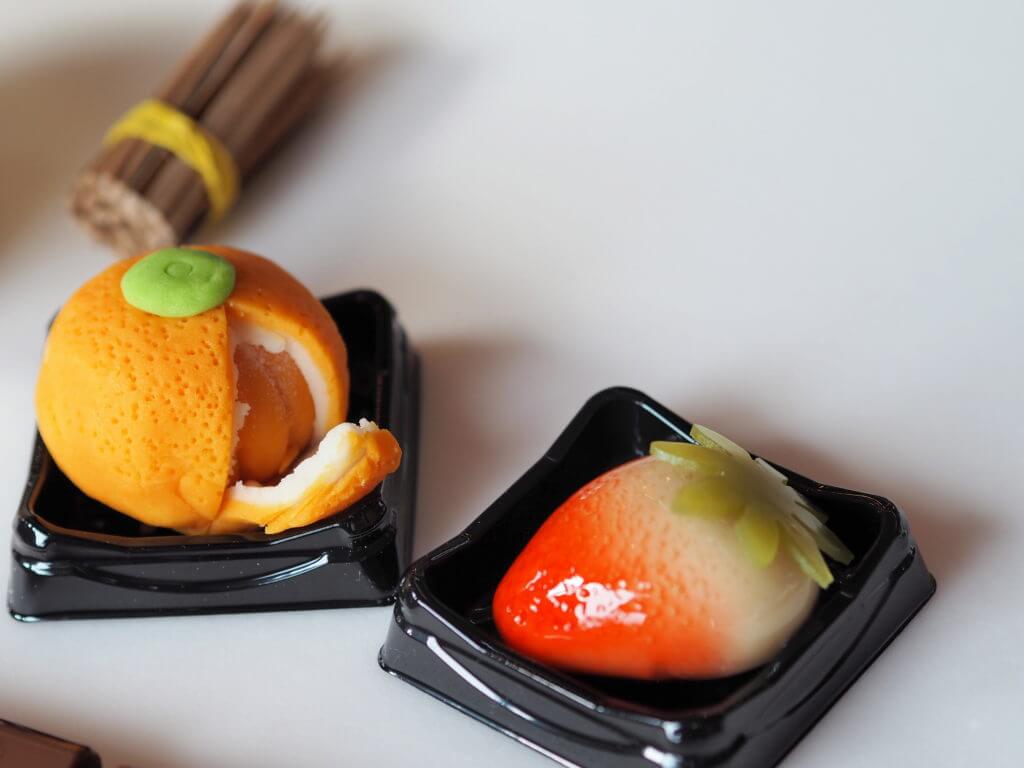 They look so good, it's seems like a waste to eat them. Some people declared, "They're cute, so I will take them with me!"
This time participants got to try making "ankake" and "hinagashi", traditional Tsuruoka Hinamatsuri cuisine taught by a teacher and local community members. Various culture from Kyoto was brought to this castle town in Tsuruoka on cargo boats in the Edo period, and the enjoyment of celebratory food at festivals became a custom. Everyone was able to try making the important celebratory dish, "ankake" and the Hinamatsuri sweets "hinagashi", made in a way unique to Tsuruoka. The traditional and unique cuisines of various regions can communicate Japanese culture in a deeper way. For this reason, the Hinamatsuri cuisine experience satisfied both the tour participants' minds and stomachs.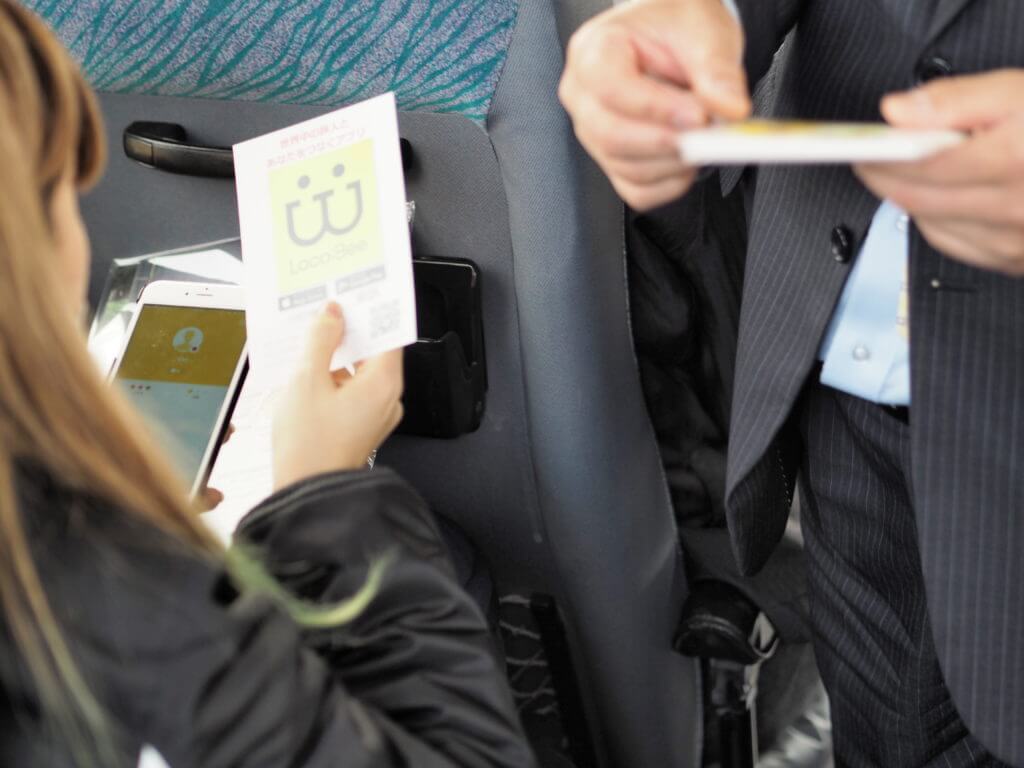 While traveling in the bus, the tour participants opened "LocoBee".
I observed everyone communicating with locals through the app with conversation like, "We visited this place!", "What is a good souvenir?"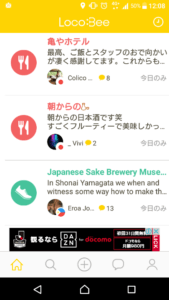 It can also be used for word of mouth recommendations, many people found places they wanted to visit next time.
This time the "Loco Bee mag" editorial department was invited to participate in a tour and were very happy to see the visitors have an even more enjoyable experience as they used the "LocoBee" app throughout the trip, easily communicating with local people and among fellow participants.
"Connecting people and culture", is the only way to refer to a tour that connects opposites such as urban and rural areas, locals and foreign visitors.
We want this new kind of communication method that was tested here in Tsuruoka, to be used nationwide, so that all visitors who come from overseas for the 2020 Olympic Games can enjoy their time in Japan. This time is the Tsuruoka issue, but please look for our future releases! To all of our readers, please look forward to next time!