Many people, not only from Japan but from all over the world, come and go at Tokyo Station.
In the underground of the station, there is a spot called "Tokyo Character Street", which is popular especially among foreign travelers.
Nowadays, cultures of Japan's anime, manga and characters are spreading all over the world.
At Tokyo Character Street, each shop specializes in specific character goods.
You can definitely find your favorite one here!
Now let's have a look!
Pokémon Store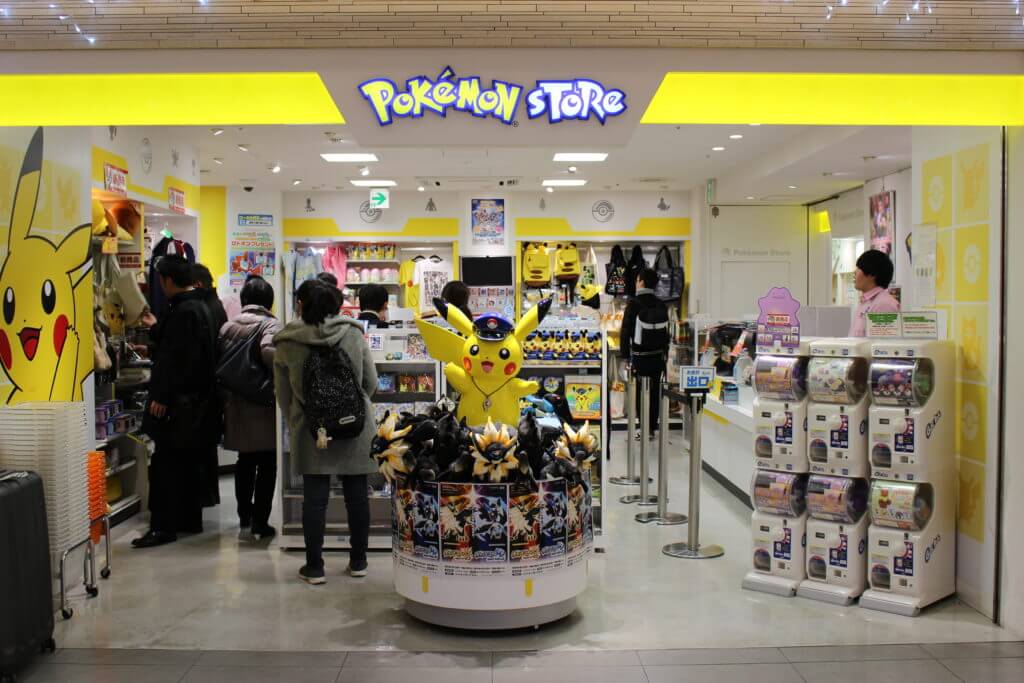 Pokémon is still very popular among not only kids but also adults.
This is a Pokémon specialty shop where the interior is unified in yellow, the color of Pikachu.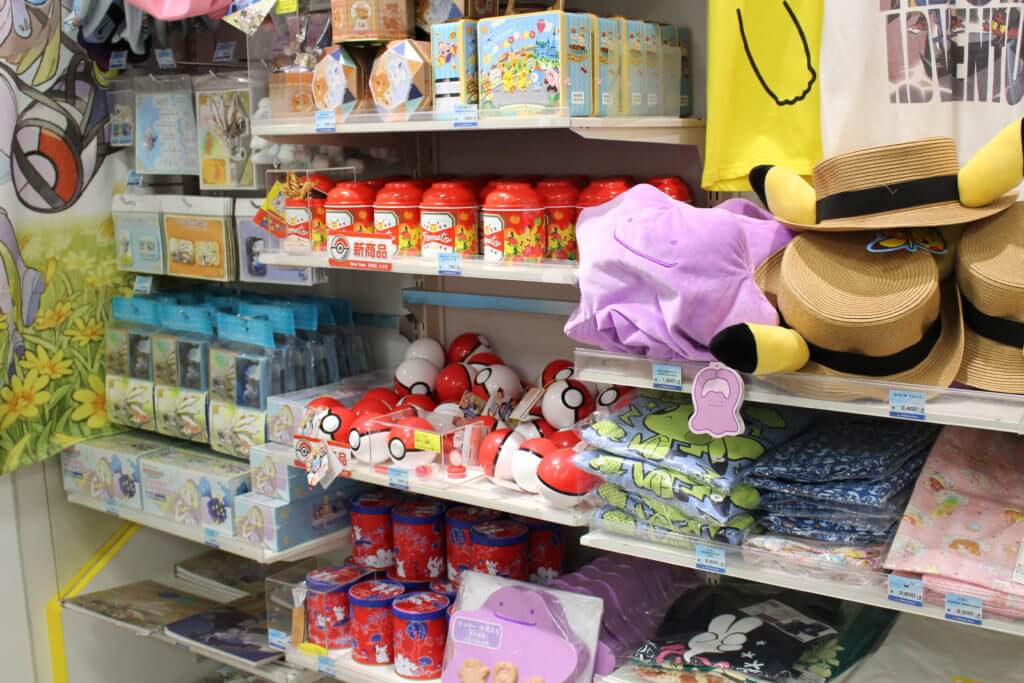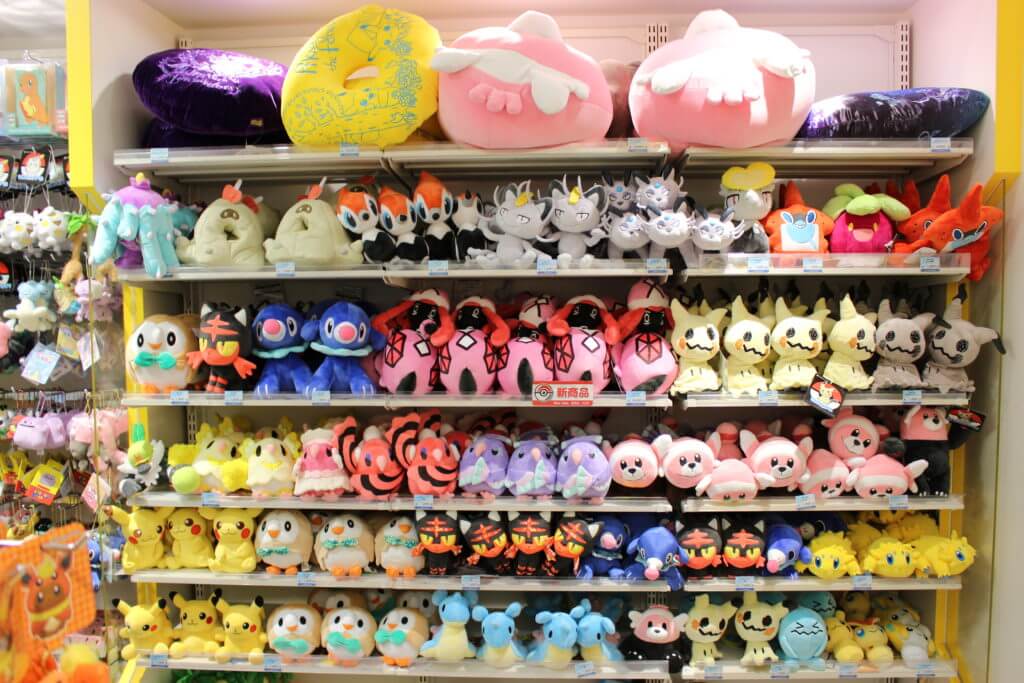 Here, various Pokémon goods are lined up.
Of course, all the products including trading cards, stuffed toys and bags are designed with Pokémon.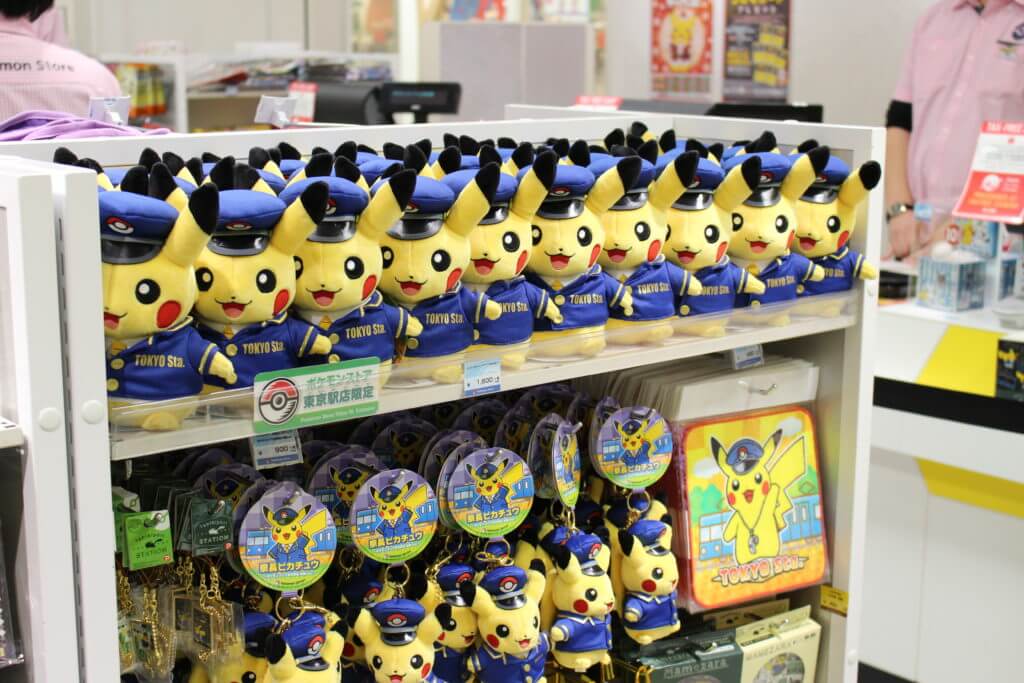 The most popular item here is the Stationmaster Pikachu Plush which is available only in Tokyo Station.
Other products are replaced depending on the season, but this version of Pikachu is always lined up in the shop. How cute!
There are not only Japanese customers, but also 30% foreign customers.
Even when you can't find your favorite Pokémon, staffs will be happy to help you.
The staffs say that they are glad to hear words from customers, such as "It was a great service, and I really enjoyed shopping. Thank you."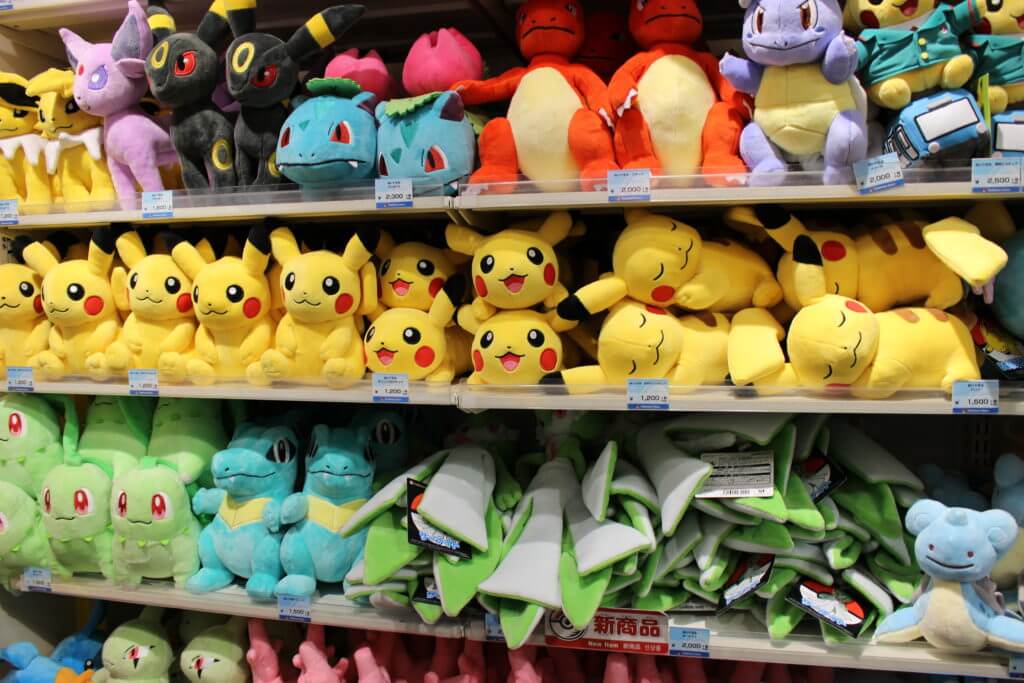 Beside Stationmaster Pikachu, stuffed toys of Eevee are popular too.
They have 9 kinds of designs available, so find your favorite from them.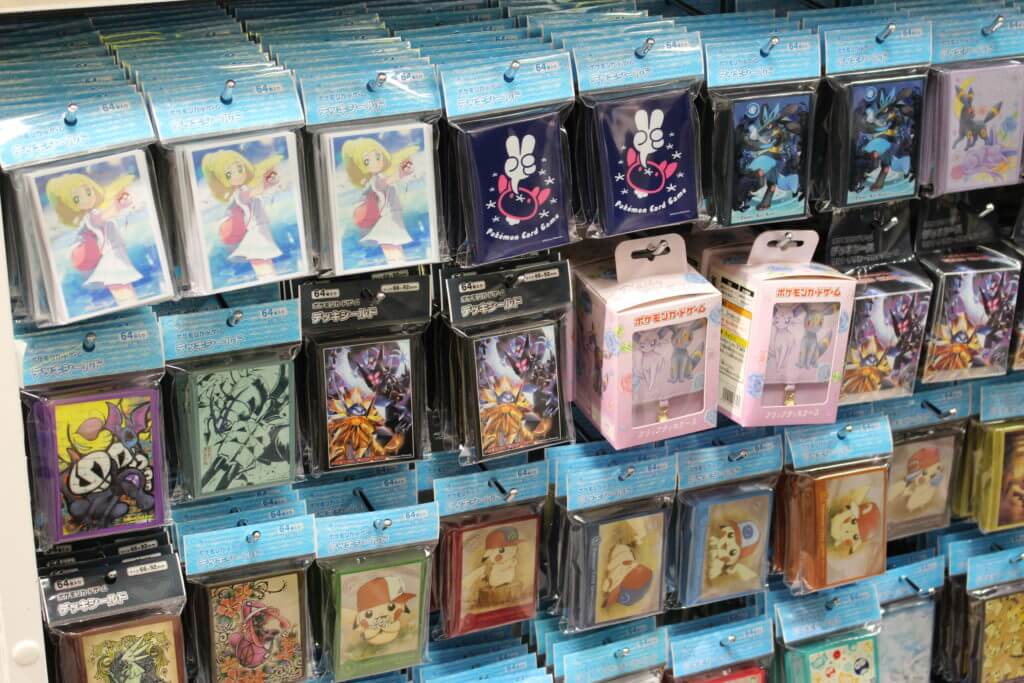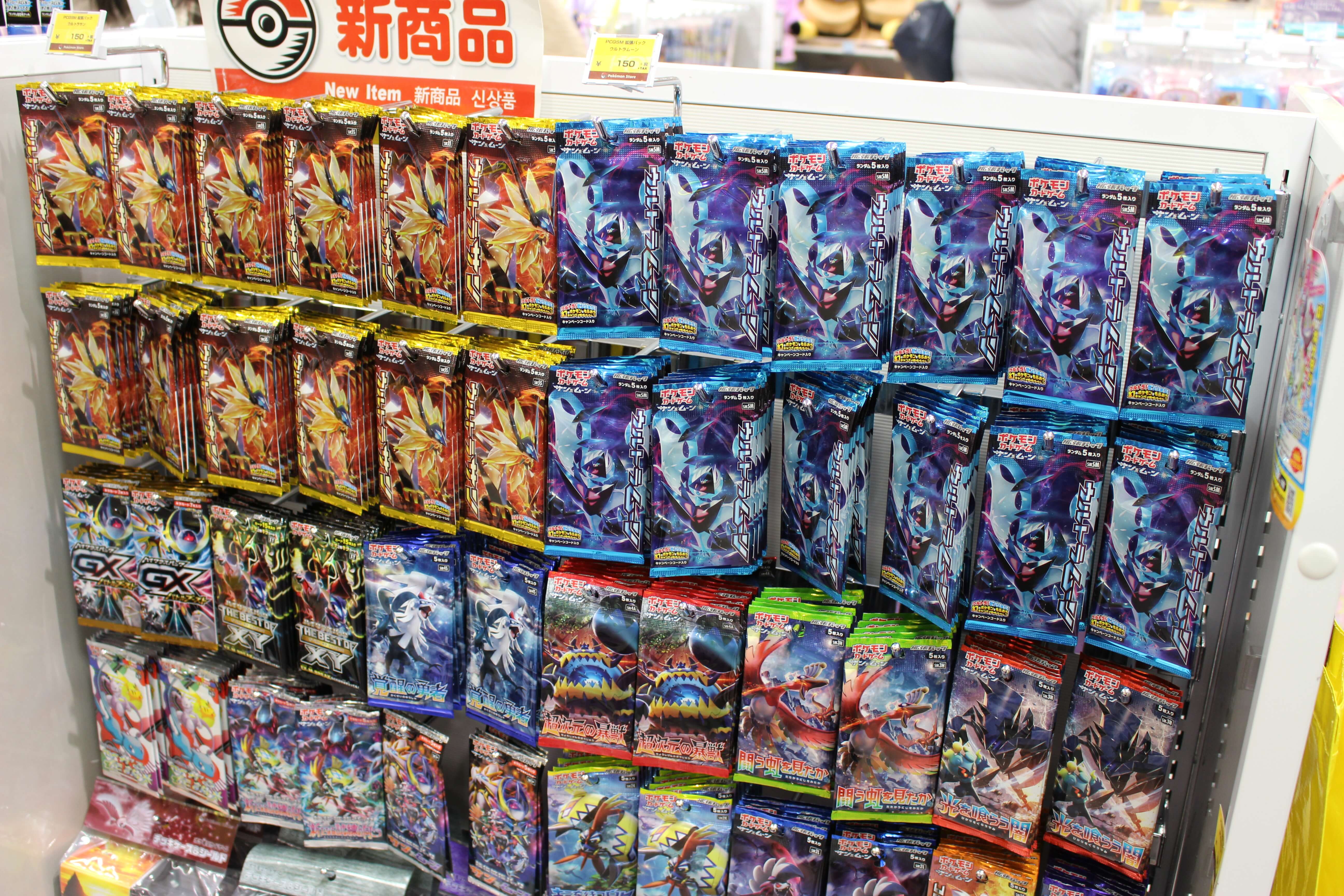 Trading cards are also still very popular as well.
This place is not only for shopping. Some campaigns are held in which you can get in-game items.
Now, you can get "Rotopon", an item that can be used in Nintendo 3DS games at the shop.
© 2018 Pokémon.
© 1995-2018 Nintendo/Creatures Inc. /GAME FREAK inc.
Rilakkuma store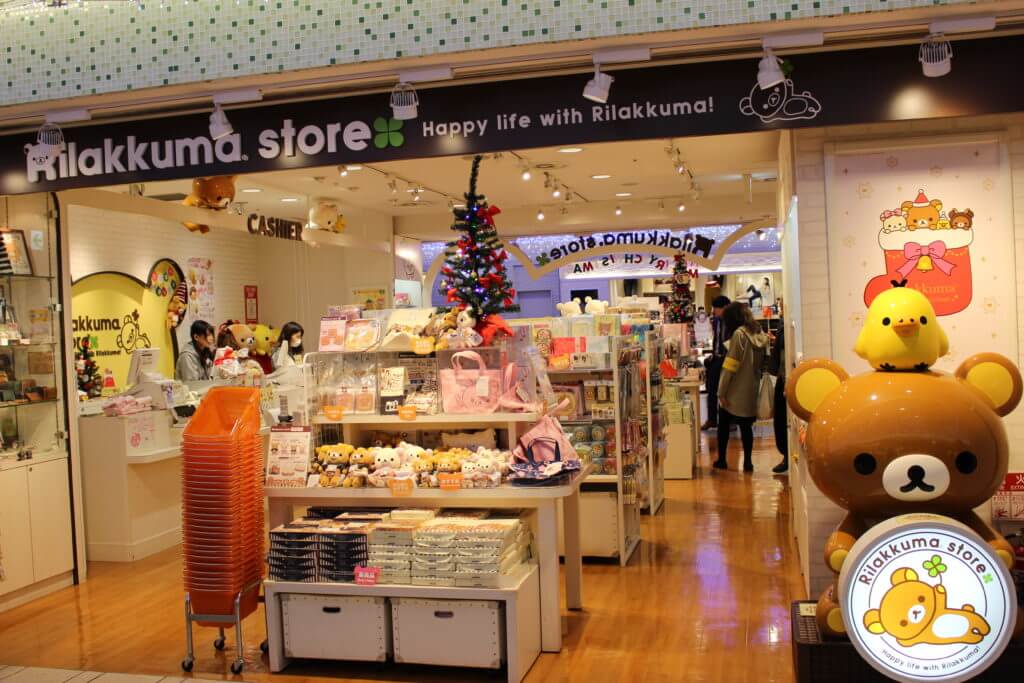 Rilakkuma is extremely popular since it was born in 2003.
Especially among women, it is very popular for its cute appearance and distinctive relaxed mood.
Inside the store, various parts such as cash registers and display shelves have the shape of Rilakkuma.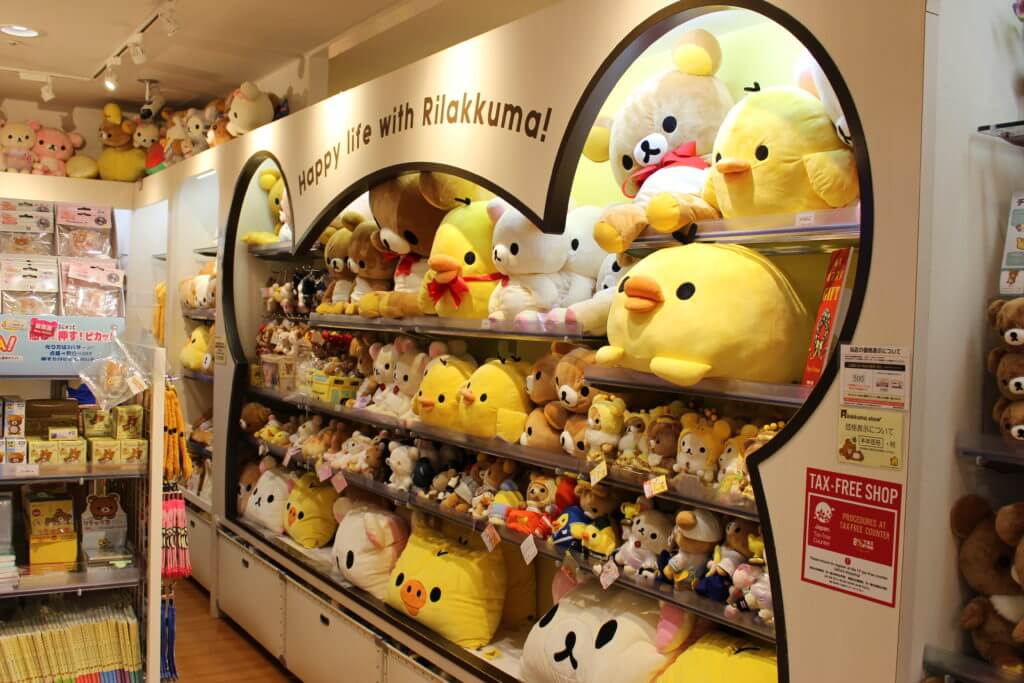 The most recommended item is "Super Mochimochi Daifuku Cushion". Very cute with round shape and soft touch!
Especially popular among Japanese people is the Korilakkuma Cat series released in December last year. Get it now!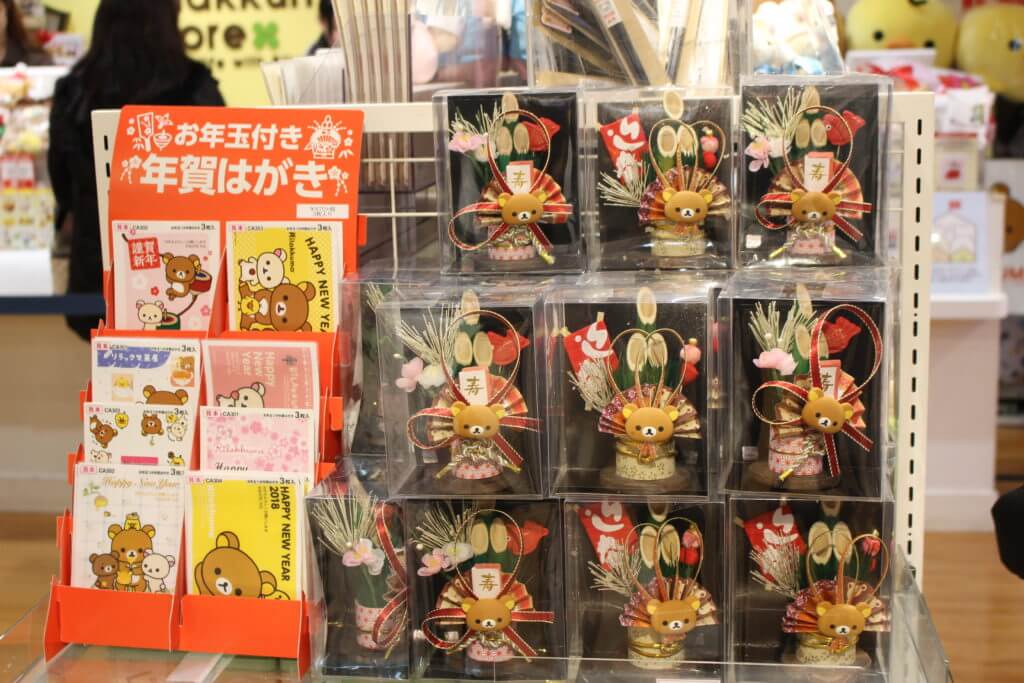 Among non-Japanese people, new year items such as kadomatsu are popular.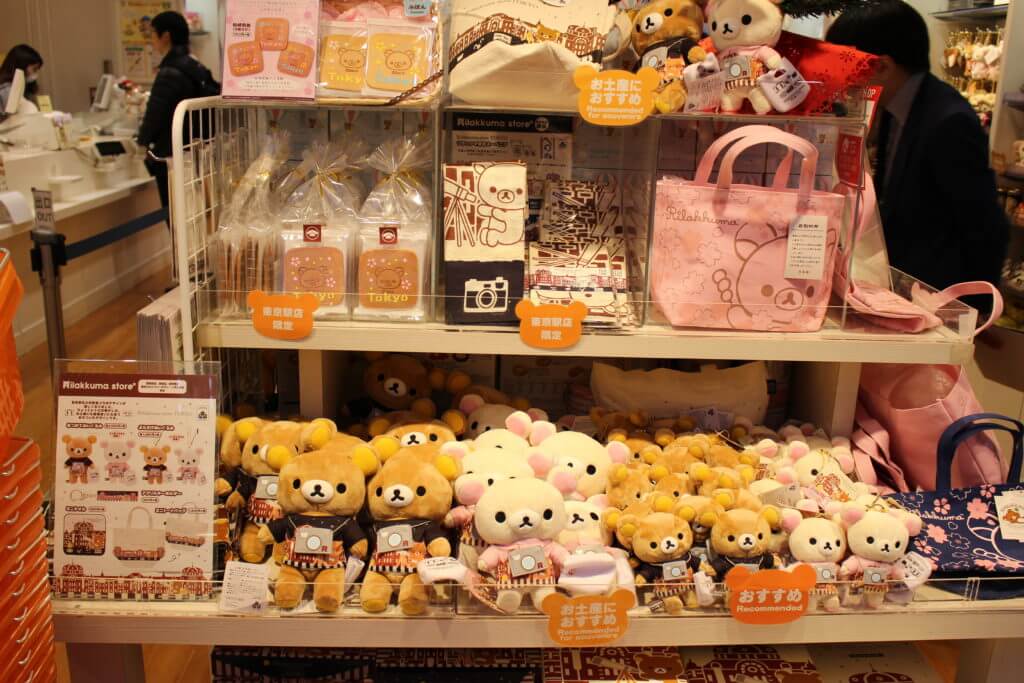 As there are a bunch of cute items, about 70% are female customers!
When you can't decide what to buy, feel free to ask staffs. They will show you recommended items.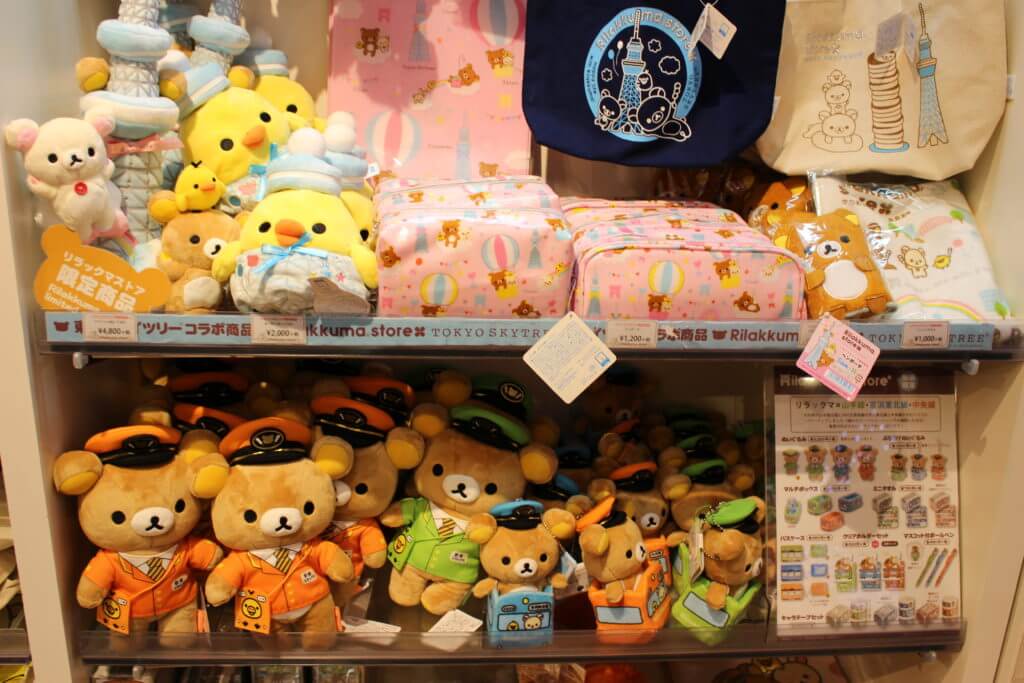 In addition, Tokyo Station's limited items are also available in this shop, such as Sky Tree goods, plus Rilakkuma plush with motif of JR railway lines (Yamanote Line · Keihin Tohoku Line · Chuo Line). You must check them!
©2018 SAN-X CO., LTD. ALL RIGHTS RESERVED.
Hello Kitty shop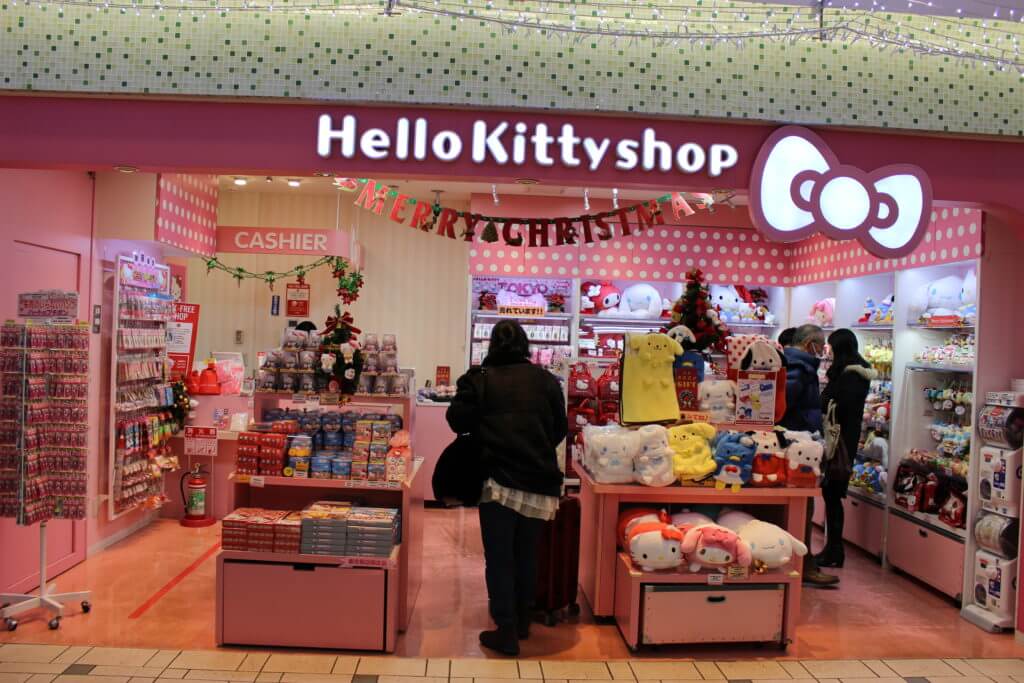 Hello Kitty is extremely popular all over the world.
According to the image of the character, the shop color is unified in pink.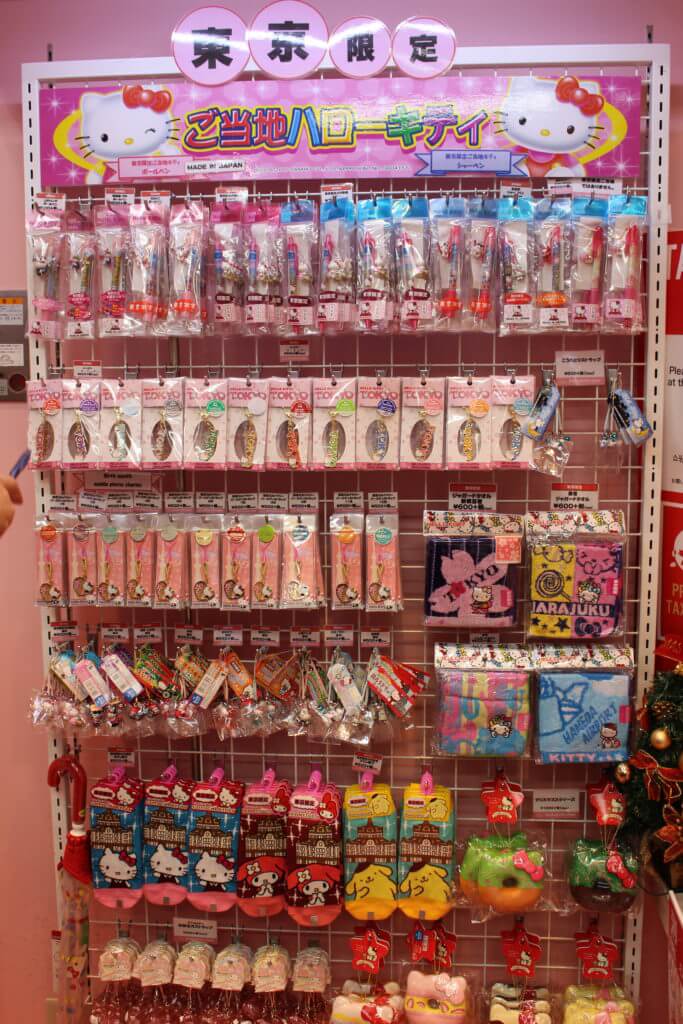 The item popular among foreign customers is the Tokyo limited Birthday Key Holder.
There are 12 kinds and each of them represents each month with different design.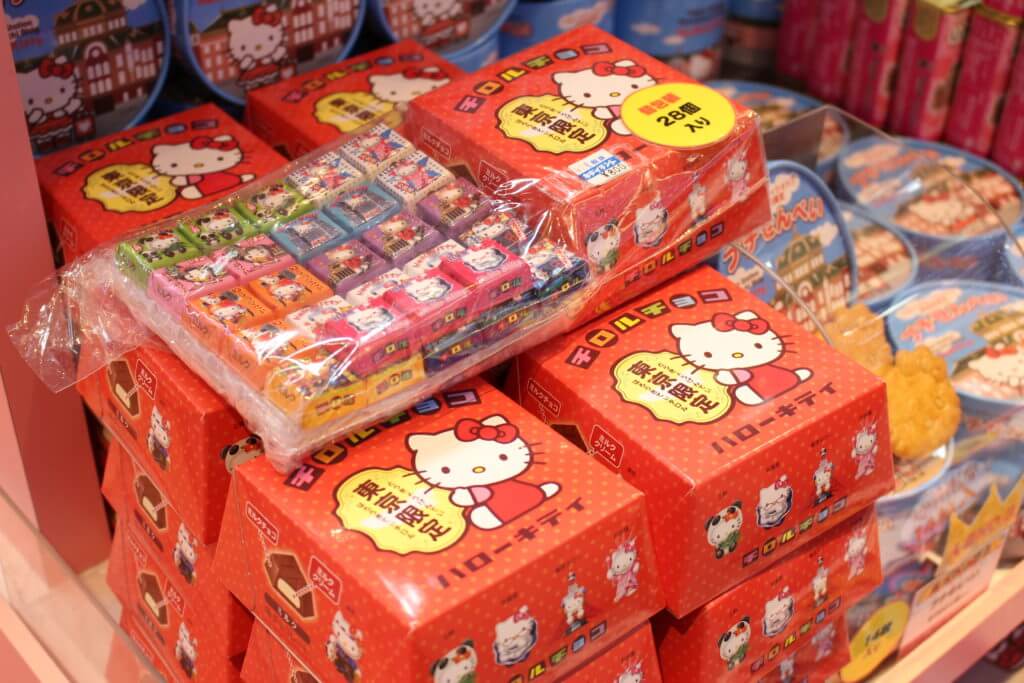 Hello Kitty's chocolate is also popular. The one on the picture above is chocolate from Japanese famous brand Tirol, which is available only in Tokyo.
Pictures of regional Hello Kitty representing each area of Tokyo such as Ueno and Odaiba are drawn on the box.
It contains 28 pieces of chocolate per box and is very cute with various patterns.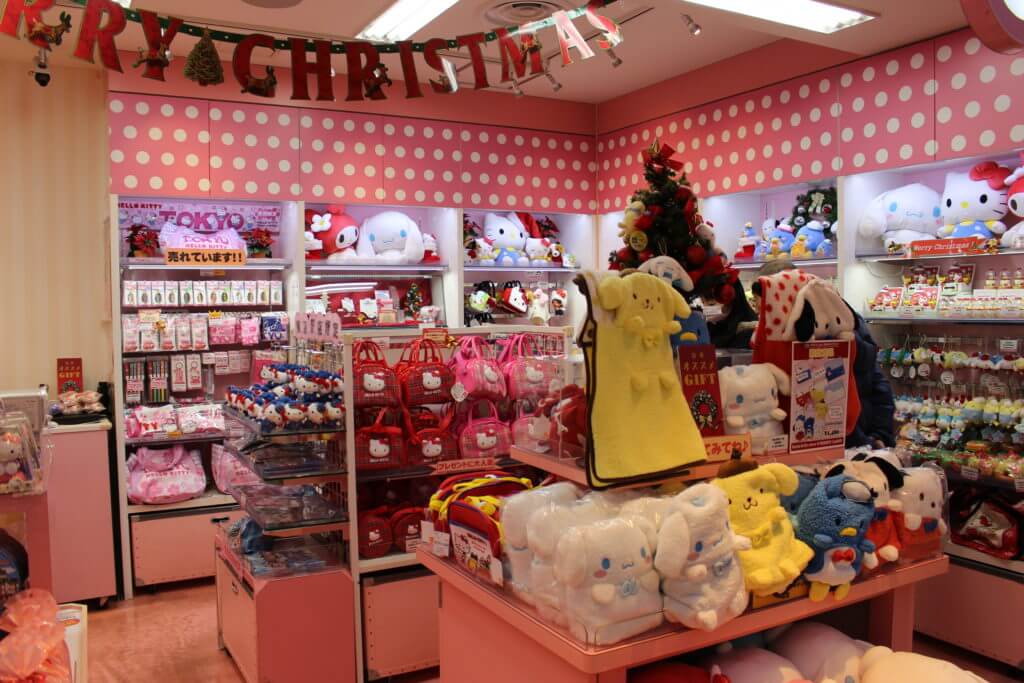 About 40% of the customers visiting this shop are from overseas, that is significantly large proportion among Tokyo Character Street.
The staffs say that they are happy to hear "Arigato", which means "Thank you" in Japanese, from foreign customers, even if their Japanese is not perfect.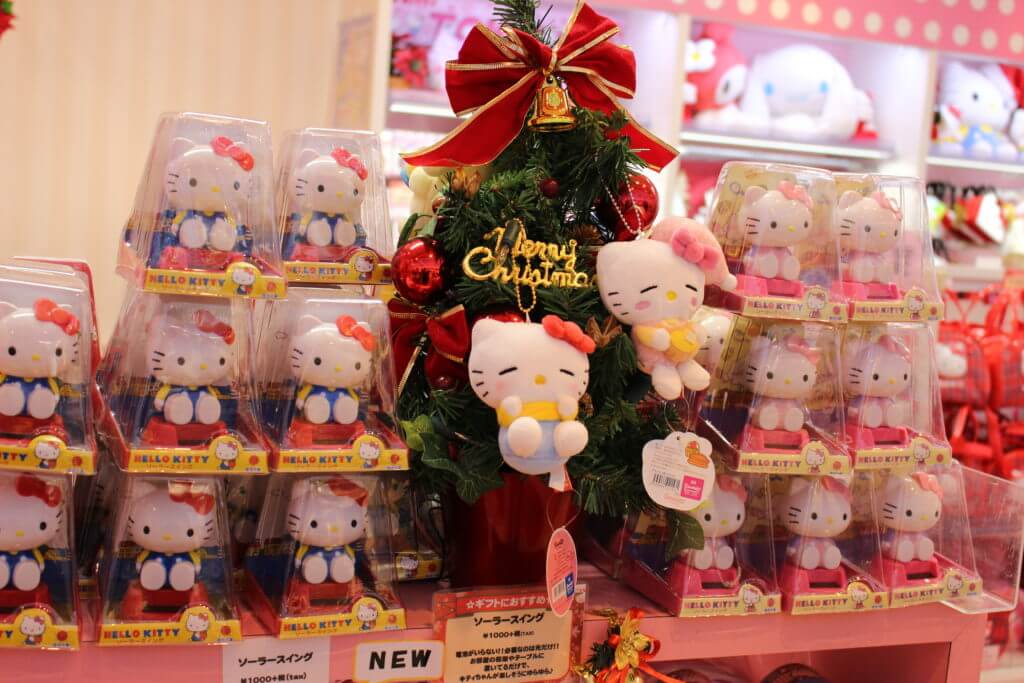 Among the various goods lined up in the shop, I was particularly interested in the product called "Solar Swing".
If you put it on a desk or the like, it is so cute that Kitty moves swayingly happily with the sunlight!
©' 76, 18 SANRIO (L)
Miffy style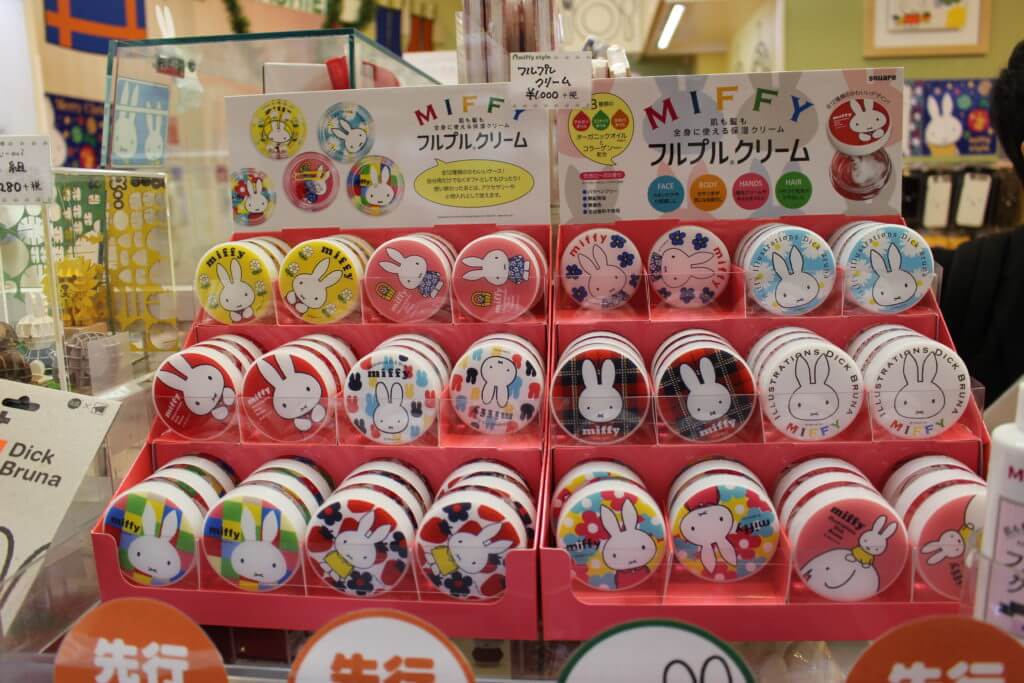 Miffy, which is as cute as Hello Kitty, is popular all over the world, especially in Asia.
The most popular item here is a moisturizing cream called "Furupuru Cream".
It can be used for hands, face and whole body. Recommended with reasonable price of 1,000 yen and the cute package.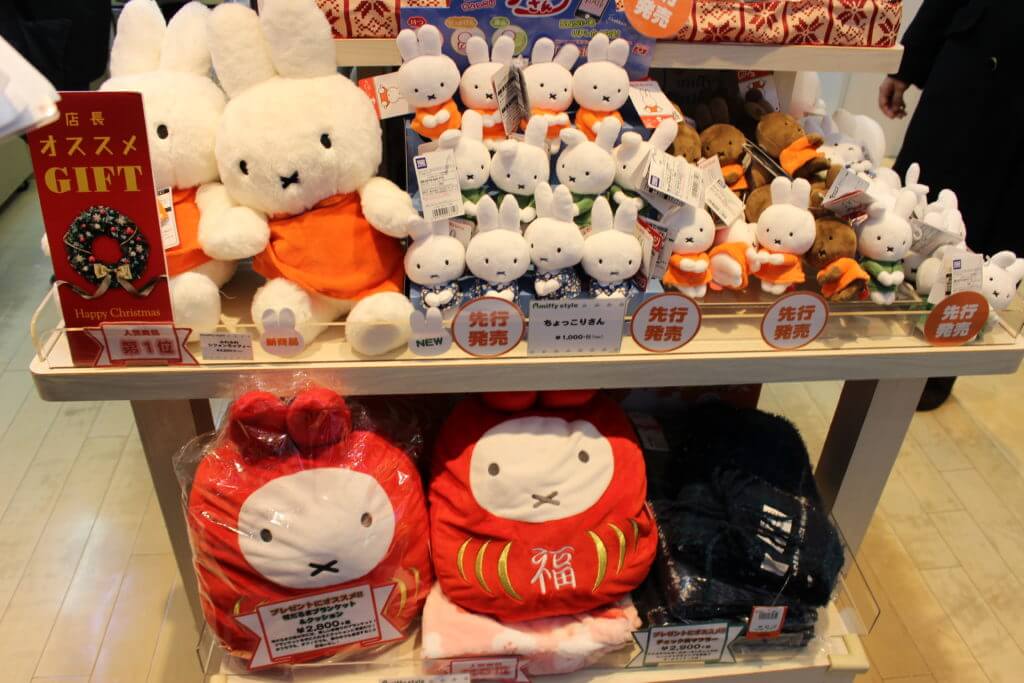 Sleeping Miffy plush is popular as well.
The fluffy touch of the plush makes you want to touch it all the time.
Also, New Year products such as Fukudaruma Miffy are popular among non-Japanese customers.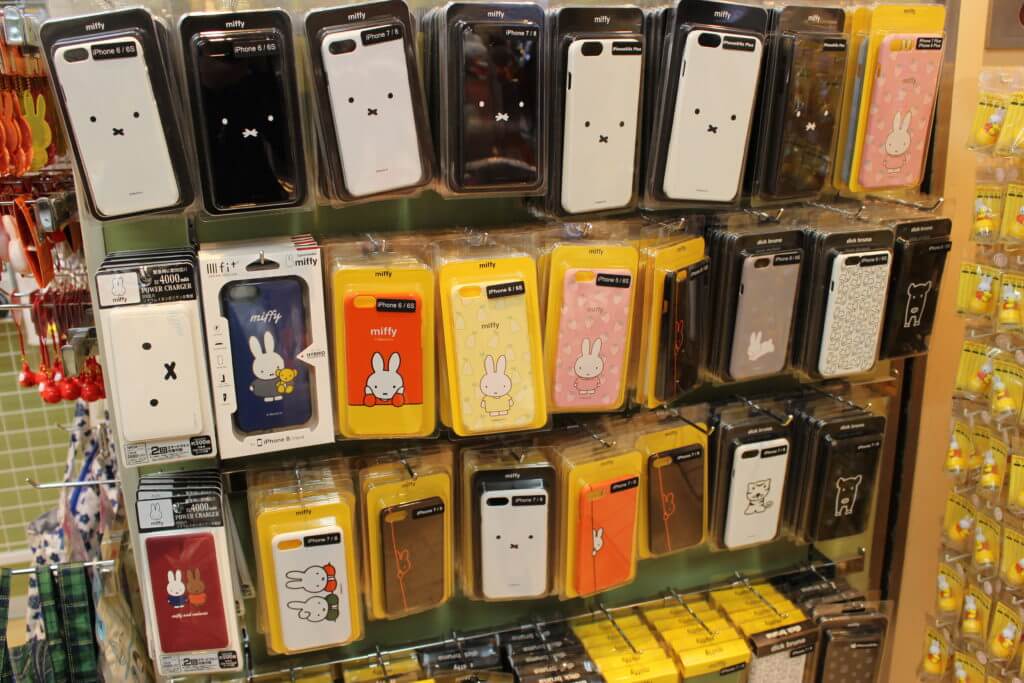 These Smartphone cases are also popular.
In overseas, Miffy's design is rare, and many foreign customers enter the store shouting "OH! CUTE!", looking at the smartphone corner.
"Eto Miffy" is recommended in this season. Eto is the Japanese name for the Chinese zodiac, a repeating cycle of 12 years.
Each year is represented by a symbolic animal, and 2018 is the year of dog.
This product changes design every year according to Eto, and this year, 2018, Miffy's plush toy wears a coat which looks like a dog.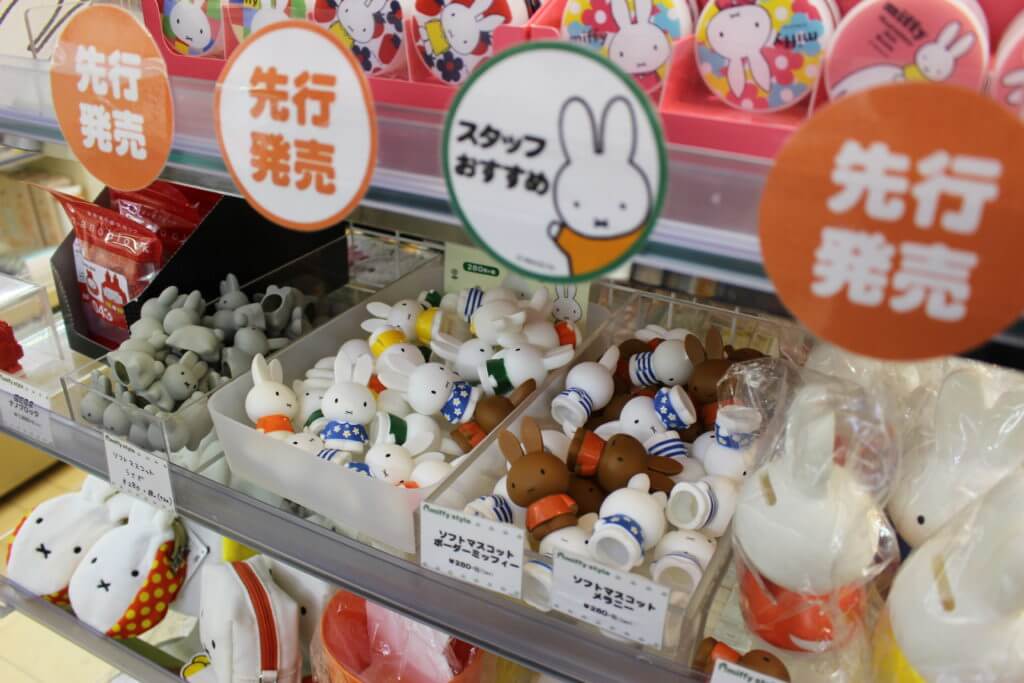 There are lots of other cute items as well, such as finger puppets, pocketbooks and plush toys.
Why don't you check them yourself?
© Mercis bv
SNOOPY TOWN mini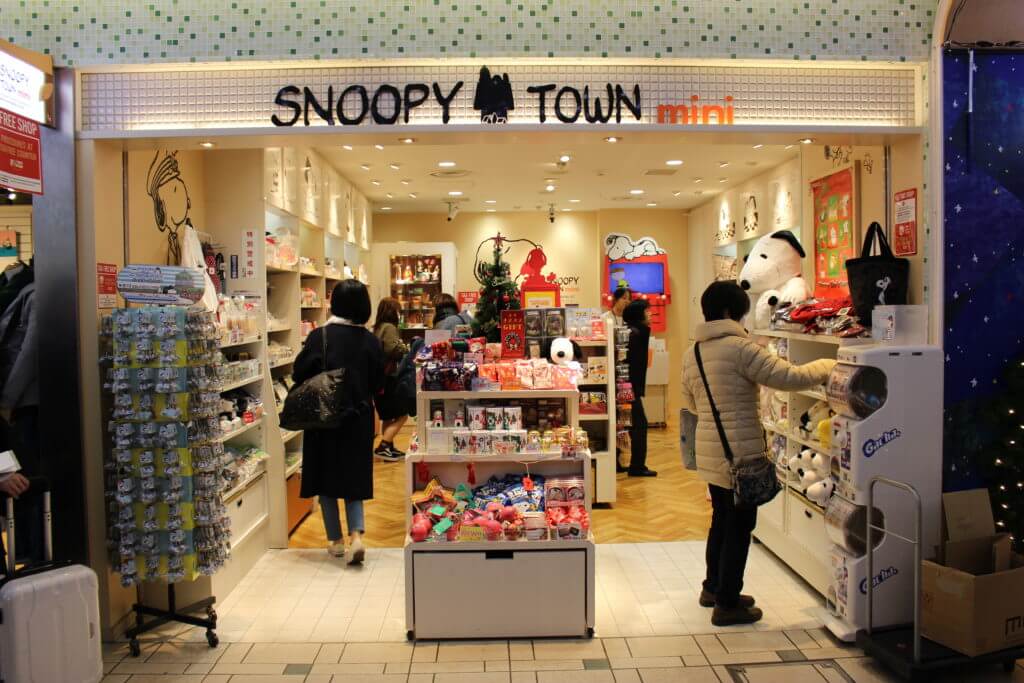 The world's most famous Beagle dog, Snoopy. Humorous words and actions makes him even more popular.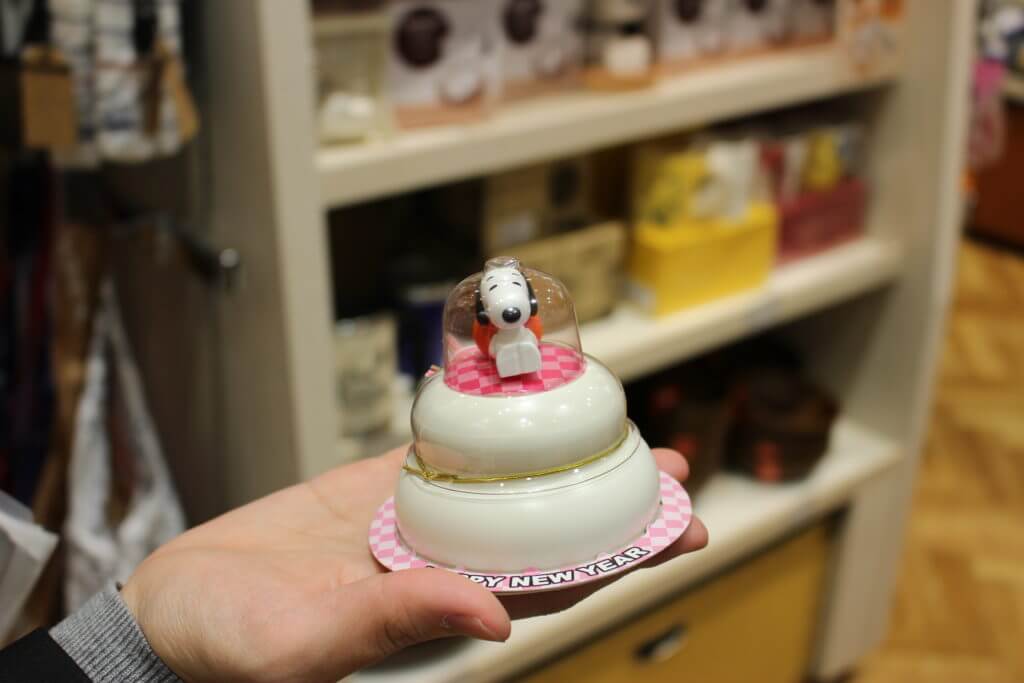 There are lots of Peanuts goods in the shop. Among them, the most popular is this kagami mochi, a traditional rice cake provided in Japanese New Year.
There is a real rice cake inside, and snoopy sits quietly on top of it.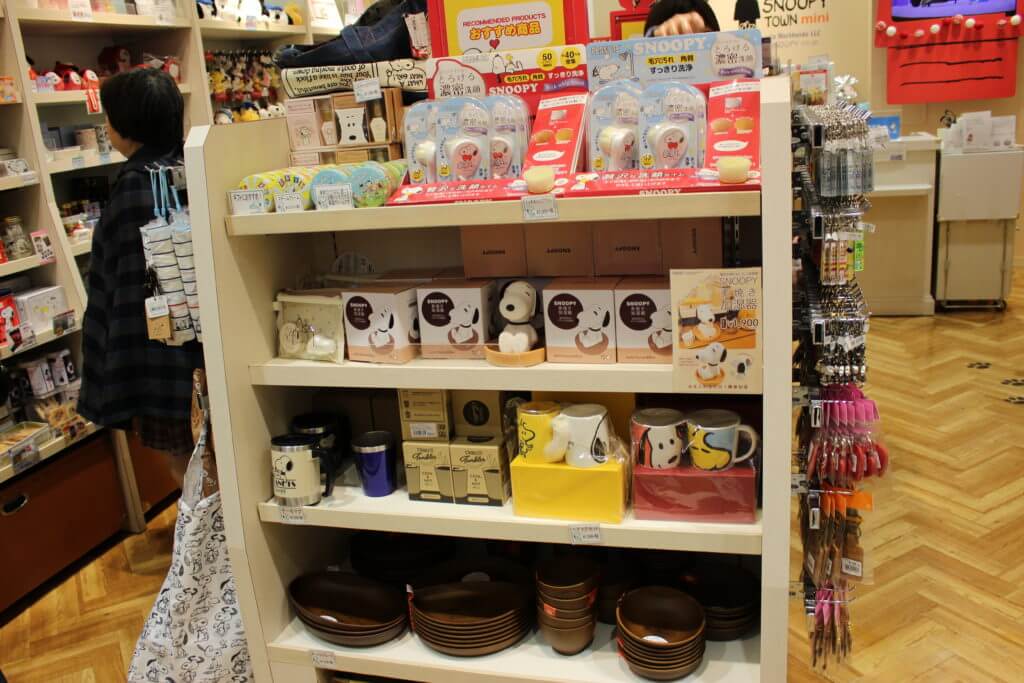 Japnaese-style dishes are popular among non-Japanese customers. Many limited items are available as well.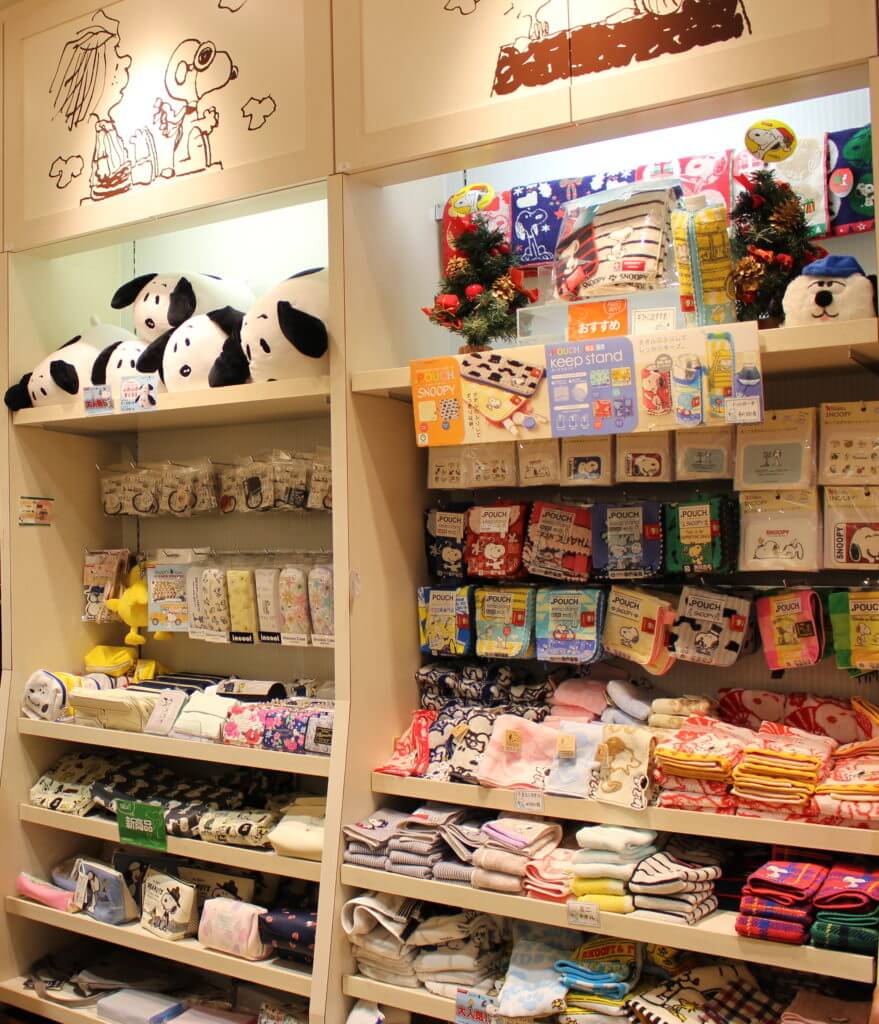 Also, wide selection of towels and socks are available.
Staffs say that there was a customer who purchased 15,000-yen worth of socks!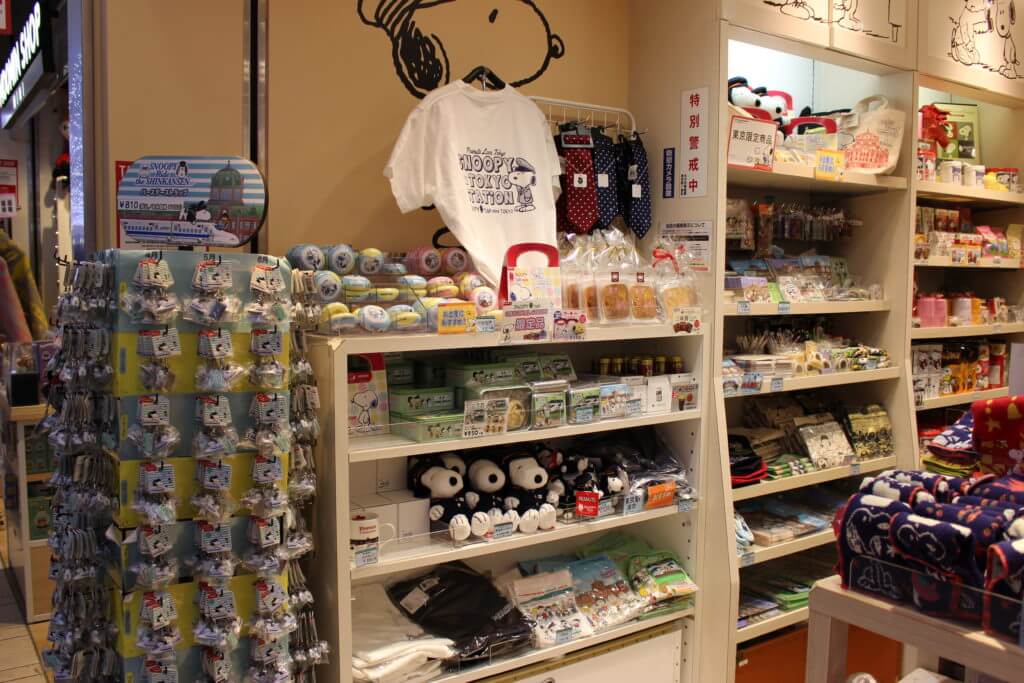 Thanks to the good location of Tokyo Station, many tourists visit the shop, and items only available in Tokyo are very popular!
There are lots of items you can only see here, such as snacks, T-shirts, mugs etc.
© 2018 Peanuts Worldwide LLC
That's all for the Vol.1. How was it?
There are still many other attractive shops.
In the Vol.2, we will also introduce the Tokyo Character Street shops.
*Because the contents is at the time of December 2017, sales of some items may have ended.
Access : B1, JR Tokyo Station Yaesu Exit
Open : 10:00 – 20:30
Website : https://www.tokyoeki-1bangai.co.jp/street/character