"Tokyo German Village" is a representative holiday place in Chiba for families with lawn open spaces, children's zoos and others on vast grounds.
In the winter night, the scenery in the park completely changes from the calm atmosphere of daytime.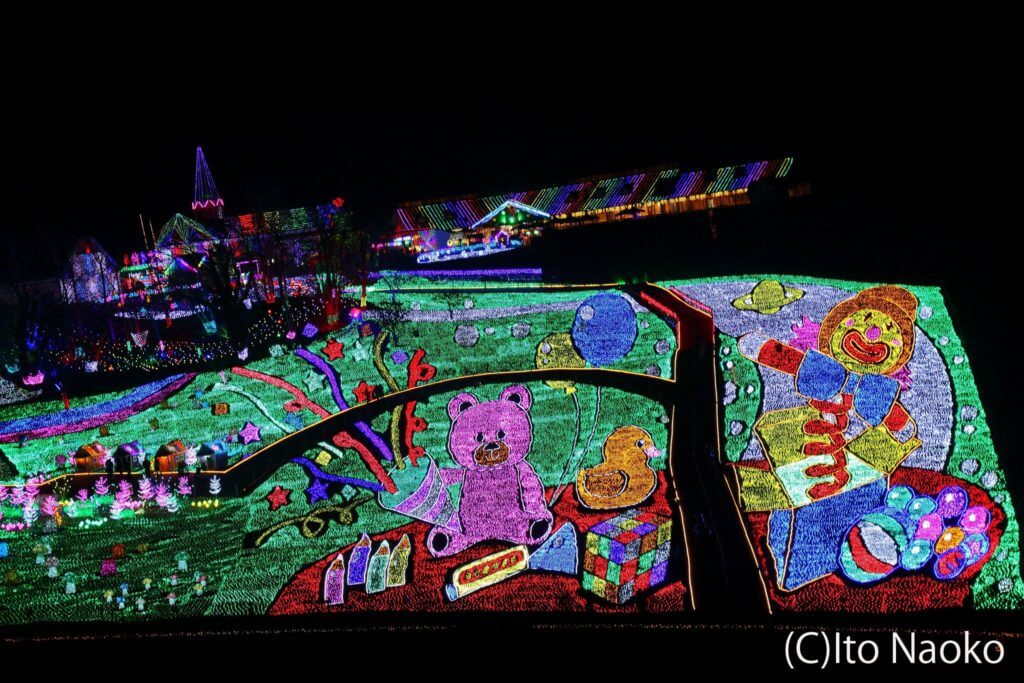 The illumination at the Tokyo German Village celebrates the 12th time this year.
It is counted as one of the three major illuminations in the Kanto region.
The illumination has many elements to see:
"Light and Sound Show" in which illumination changes according to music, "Light Tunnel" shining like a rainbow of about 70 meters in length and "3D Illumination" which overwhelmes you by magnificent scales.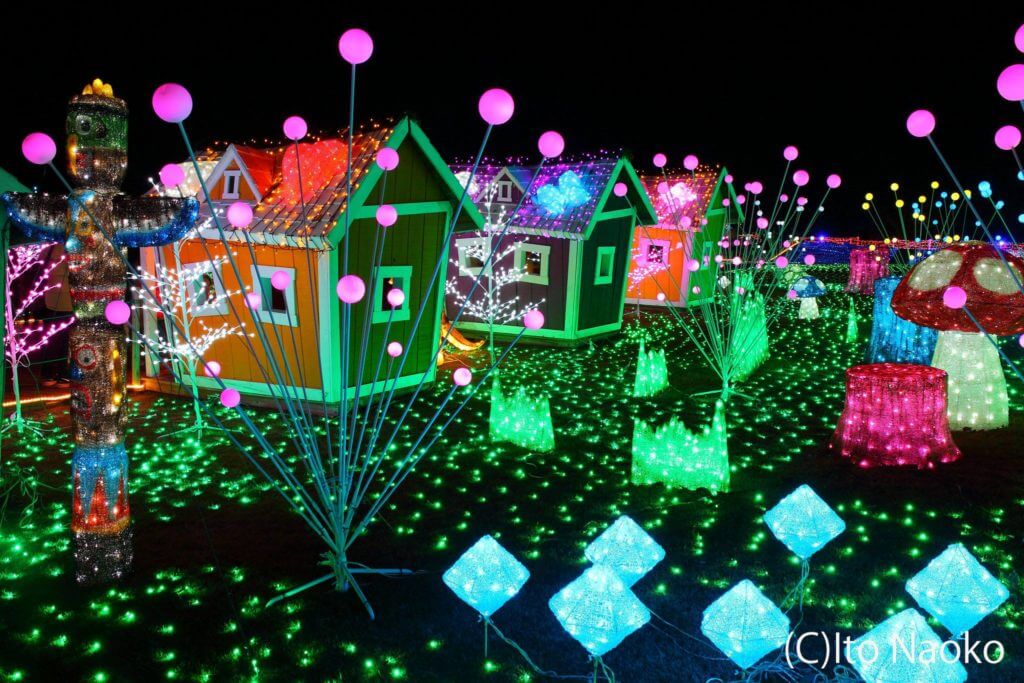 On sunny days with clear sky, you can see Mt. Fuji in front of the Ferris wheel in the park.
The collaboration between Mt. Fuji and illumination is very beautiful, so you should prepare before the sun goes down!
It's only a short time that you can see the sunset, Mt. Fuji and the illumination at the same time.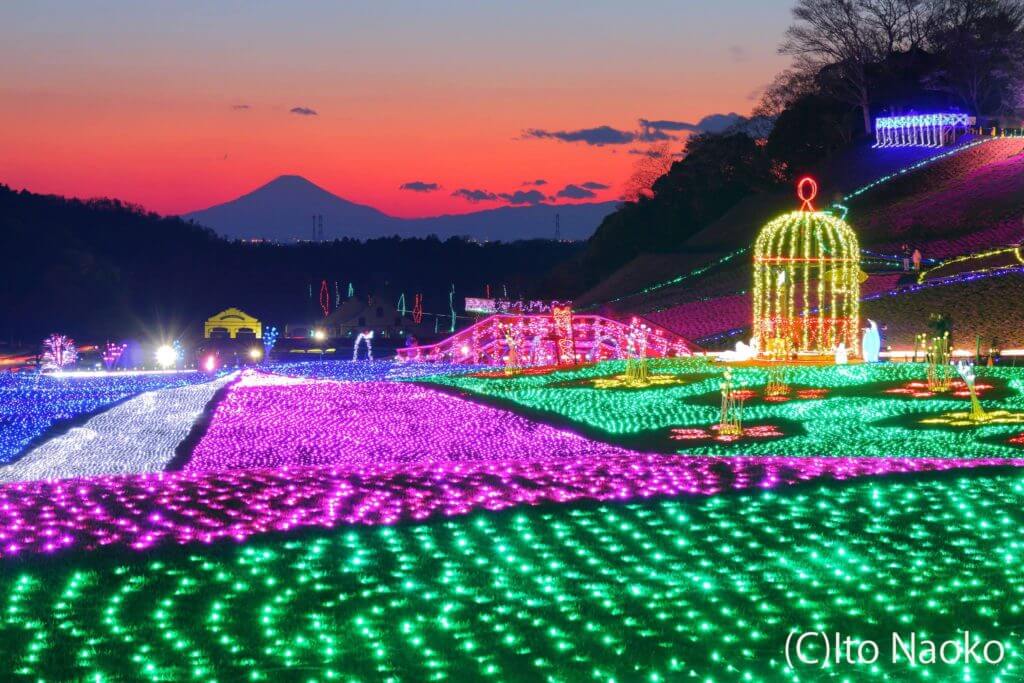 The illumination with 3 million light bulbs is overwhelmingly beautiful.
It will make you stray into a dream.
You must visit Tokyo German Village by all means!
Dates:Nov. 1, 2017 (Wed) – Apr. 8, 2017 (Sun)
Open : 9:30AM – 8:00PM (Last admission at 7:30PM)
Light-up time : sunset – 8:00PM
Address : 419, Nagayoshi, Sodegaura, Chiba
Website:https://t-doitsumura.co.jp/special_event/
<PROFILE>
Naoko Ito, the night scene advisor. I'm introducing the beauty and impression of night view through various activities such as coverage of night scenic spots in various places in Japan and providing photos to solo exhibitions and media.
Website : https://yakei-memory.com/