Continued from last time, we will introduce interesting shops in "Tokyo Character Street".
Crayon Shin-chan Official Shop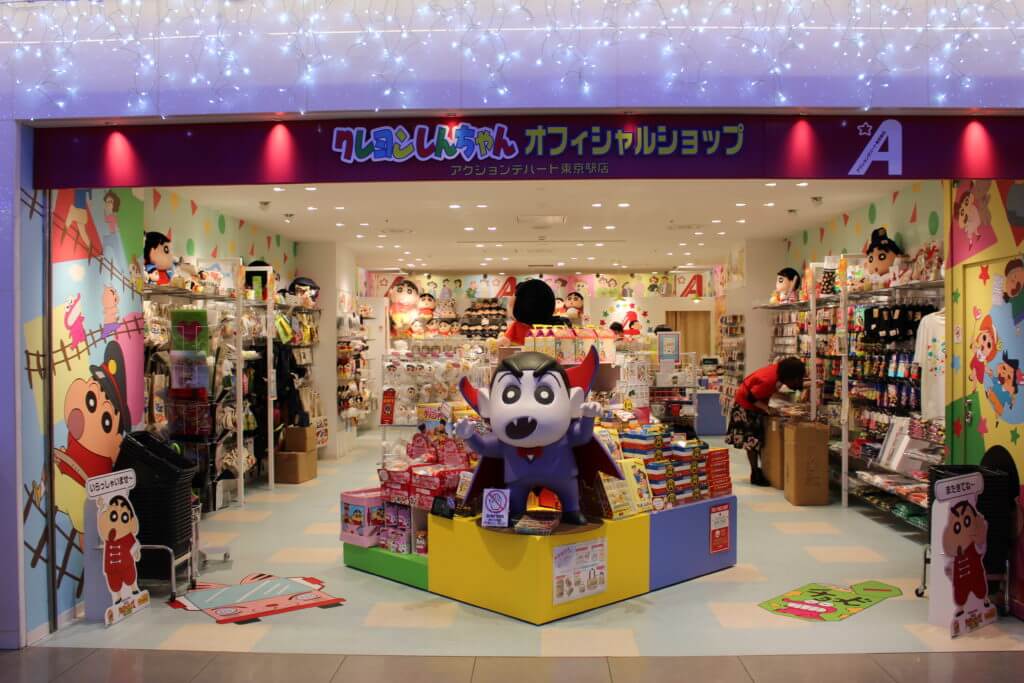 Shin-chan is a 5-year old boy appears in nationally famous anime, Crayon Shin-chan, and he is very popular among children for his funny antics and behavior.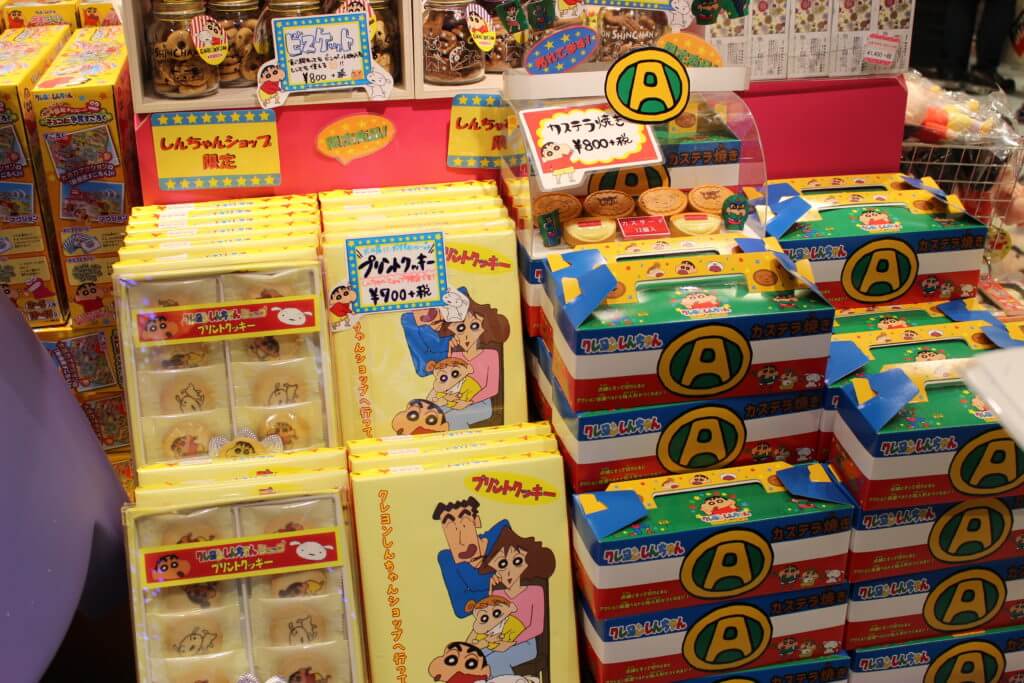 The most popular items in this shop are sweets such as puddings, cookies and sponge cake.
Especially the sponge cake, which is called kasutera-yaki in Japanese, is a unique product that you can reuse the box as a belt of Action Mask, an action hero who appears in Crayon Shin-chan anime.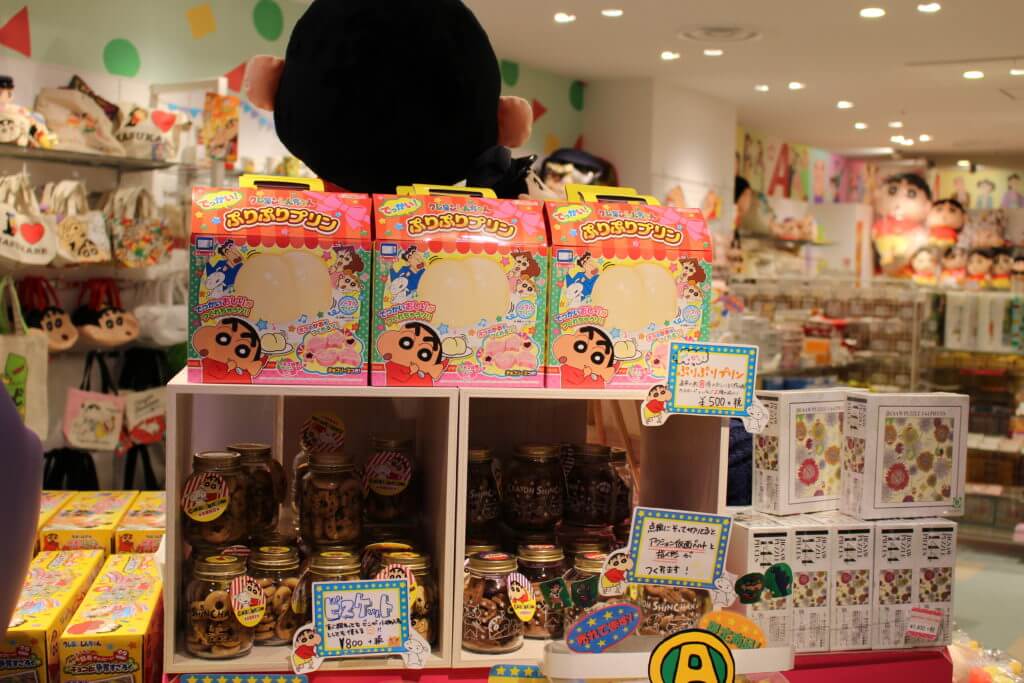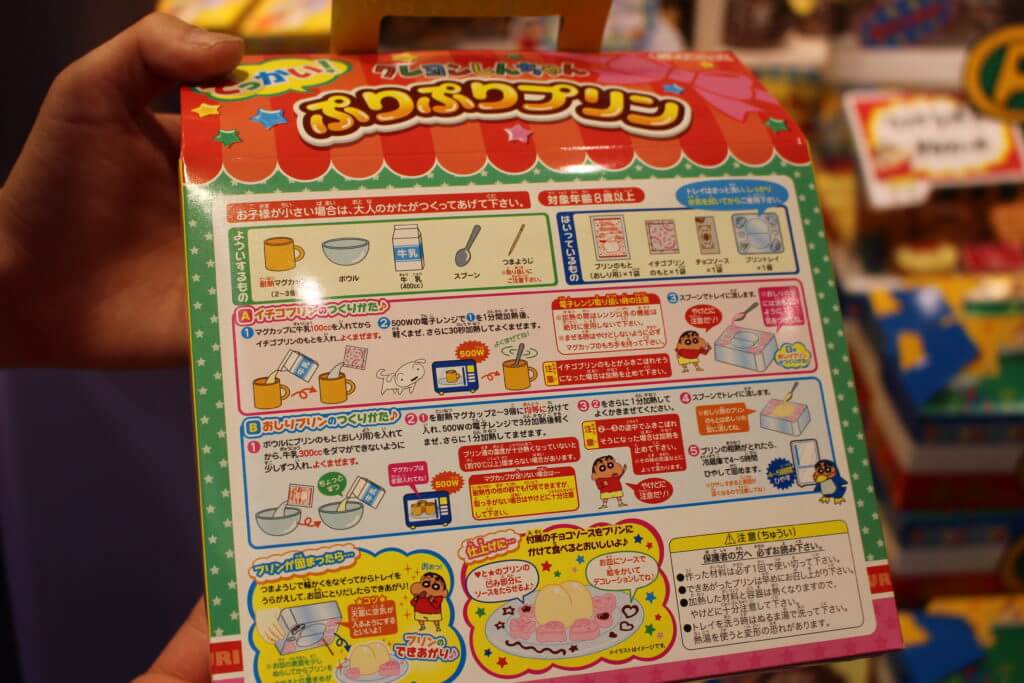 Personally, I was interested in "Puri Puri Pudding". This is another unique item that you can make a buttocks-like pudding yourself.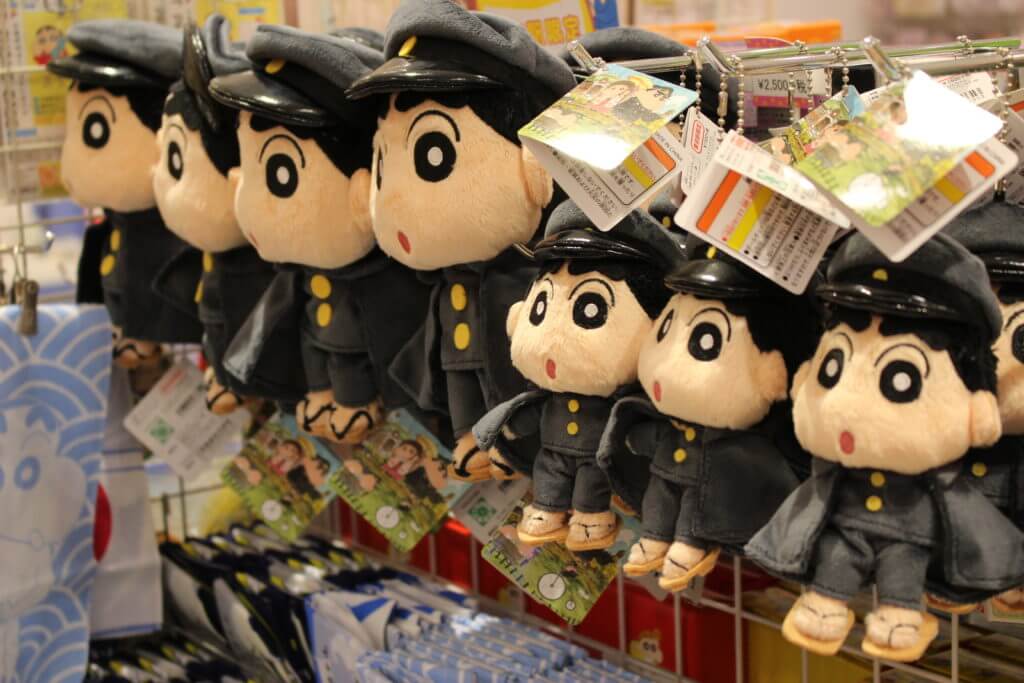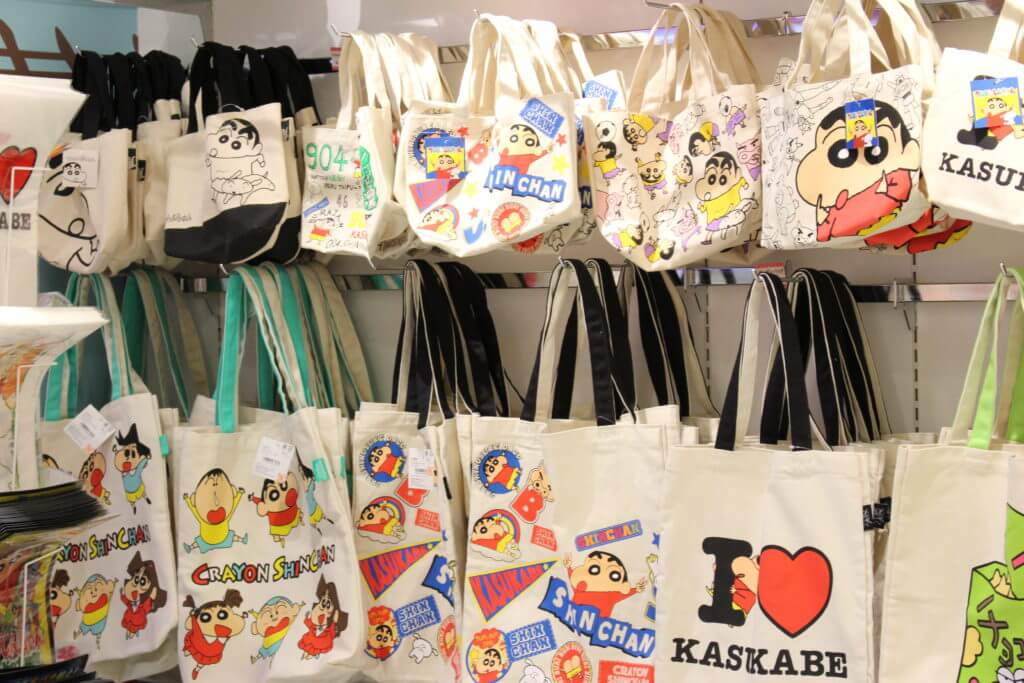 Tote bags and the Tokyo limited stuffed toys on the picture above are also recommended.
The design of Shin-chan and friends playing train is only available at this shop.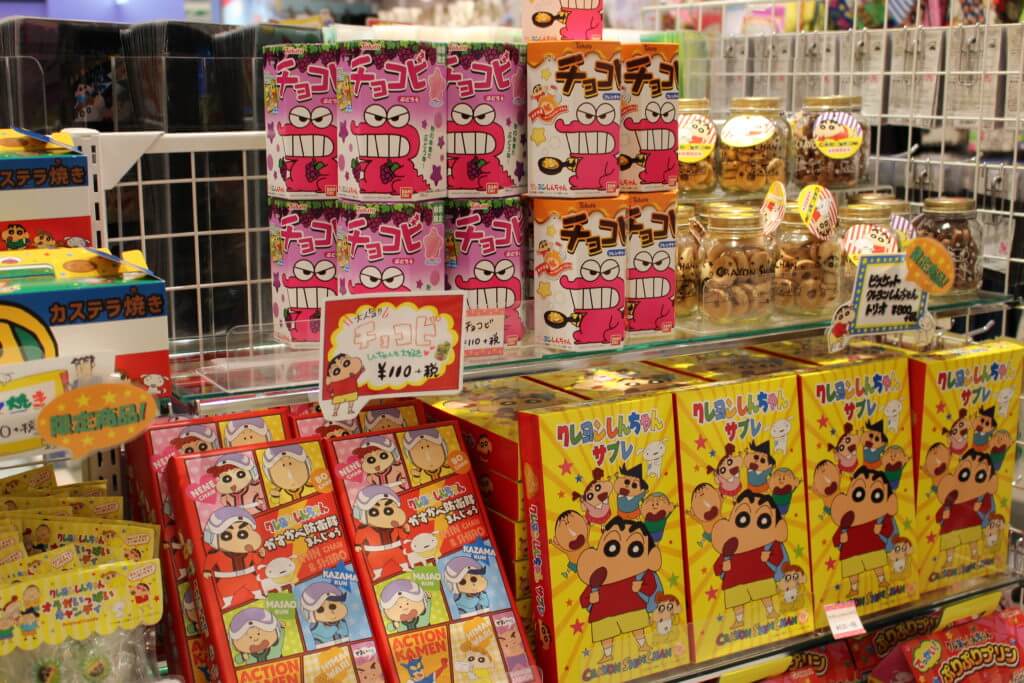 Shin-chan is very popular abroad, especially in Asia.
Staffs say that one of customers bought around 50,000-yen worth of T-shirts, bags, stationery etc. Furthermore, he got interested even in display ad inside the store and asked staffs if he could buy it.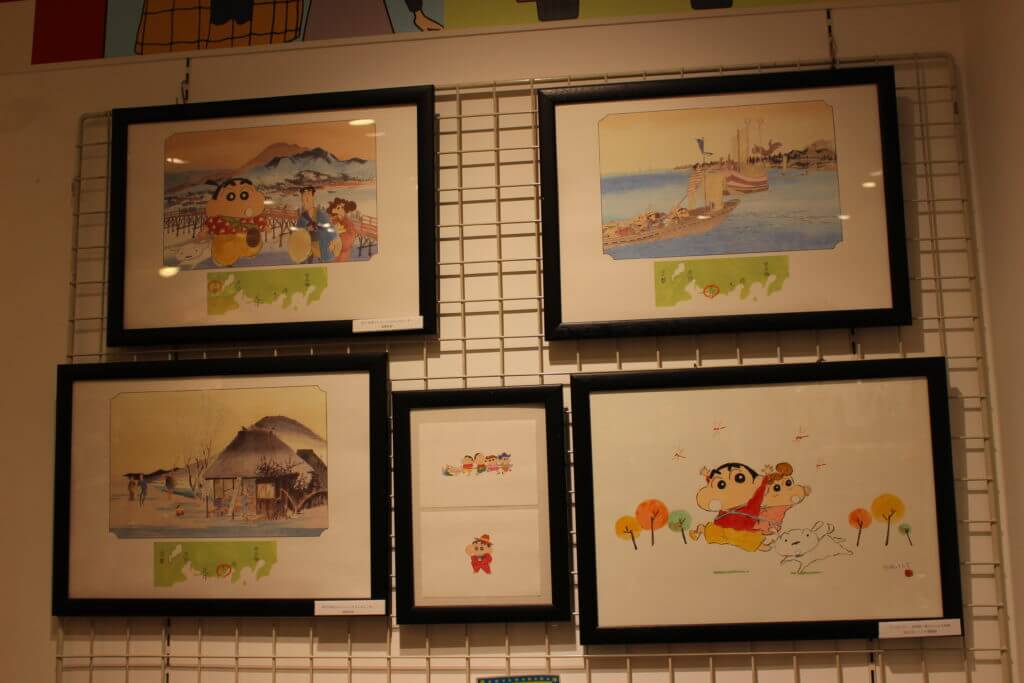 In addition, you can order replica of original anime drawing at this shop.
Since the design changes monthly, some customers order them every month as a collection.
©U/F
©U/F・S・A・A
JUMP SHOP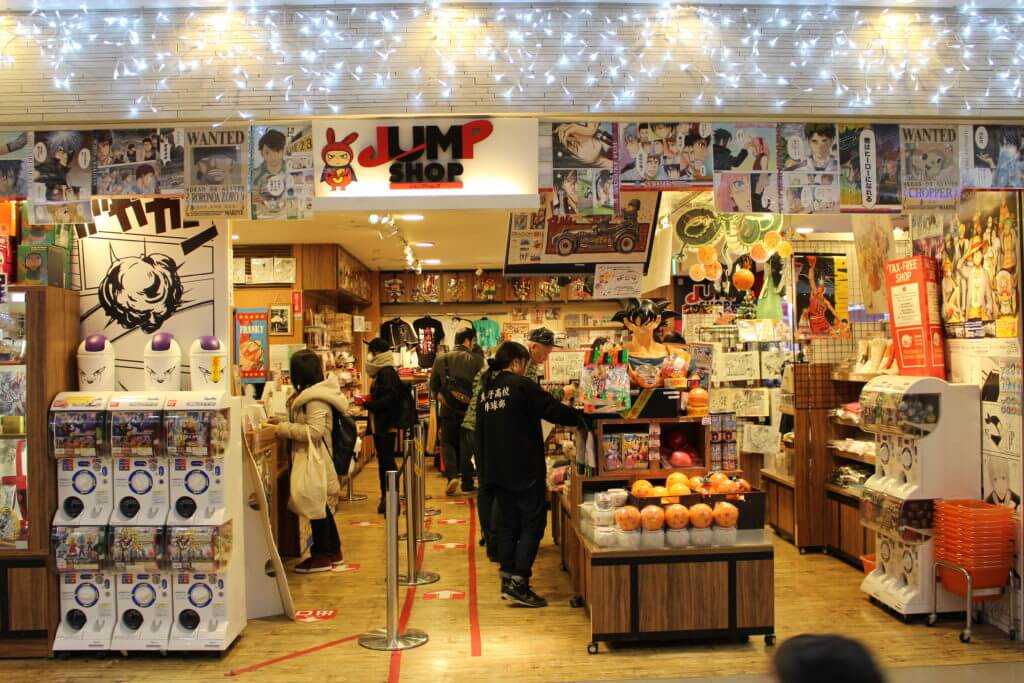 JUMP SHOP is the official shop of a manga magazine "Shonen Jump" in which appears popular manga such as "DRAGON BALL" and "ONE PIECE".
These two are very popular all over the world, and many young people visit Japan to experience a world of manga.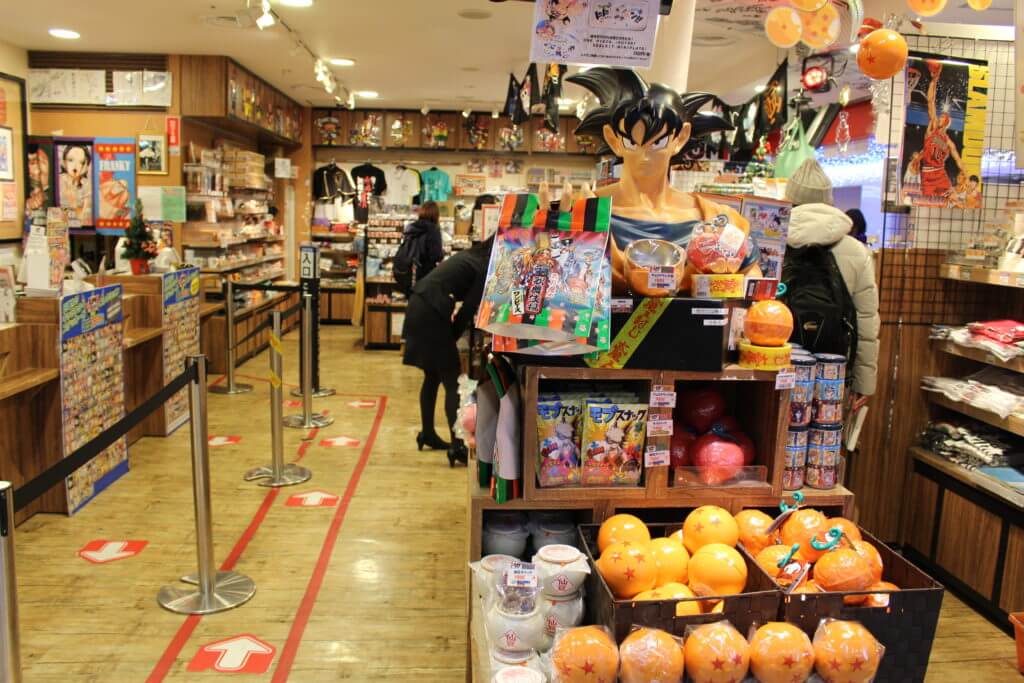 The popular items here are chocolate crunch packed in a Dragon Ball shaped can, and "Senzu" snack.
DRAGON BALL goods are popular among foreign customers as well, and there are many of those who get fully excited to find the goods.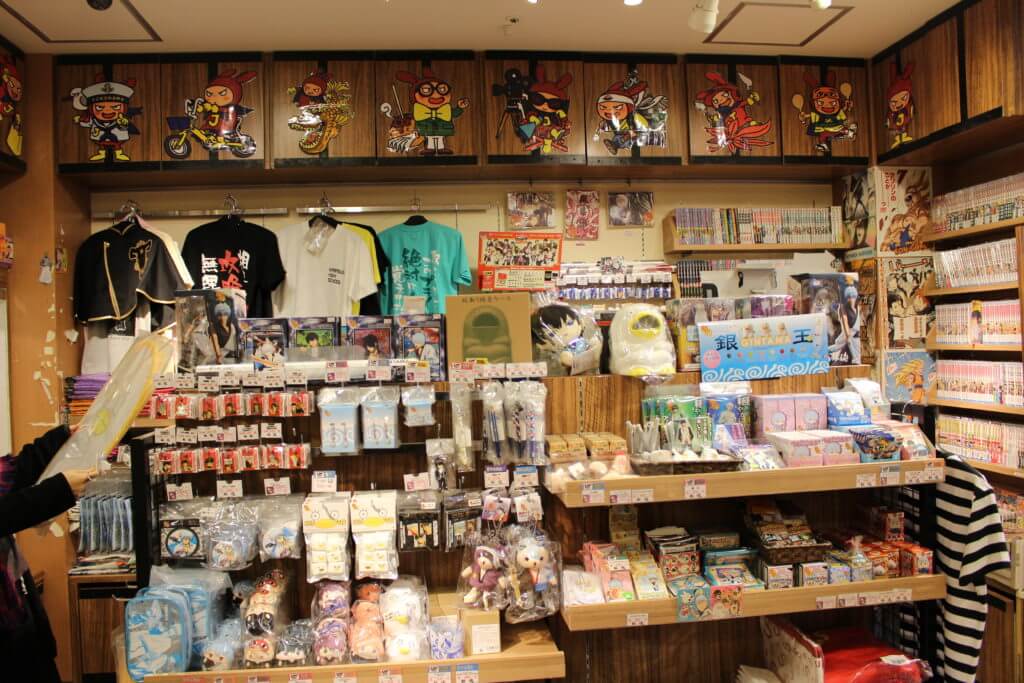 There are many other items such as snacks, posters, T-shirts and so on!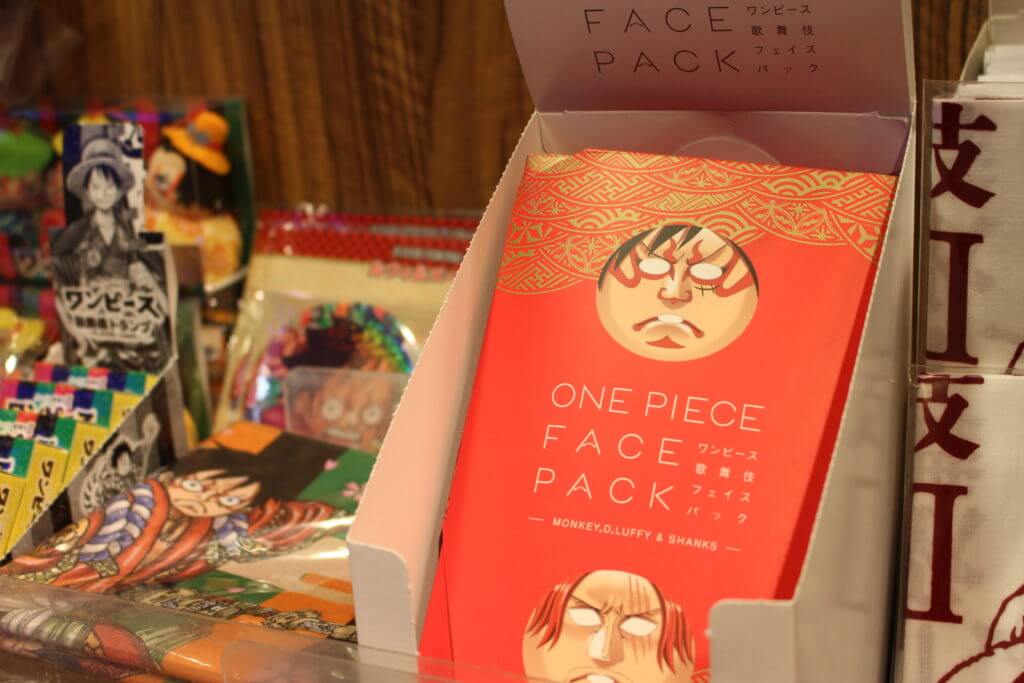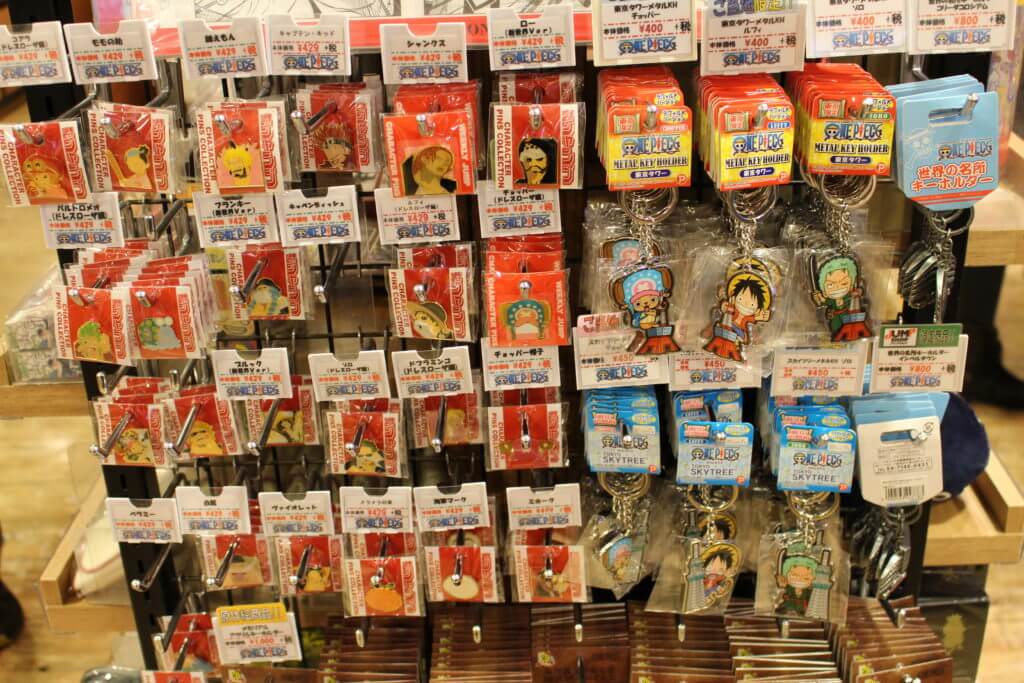 There are also many unique items such as "ONE PIECE" Kabuki face pack that you can turn into Luffy and Shanks by putting it on your face.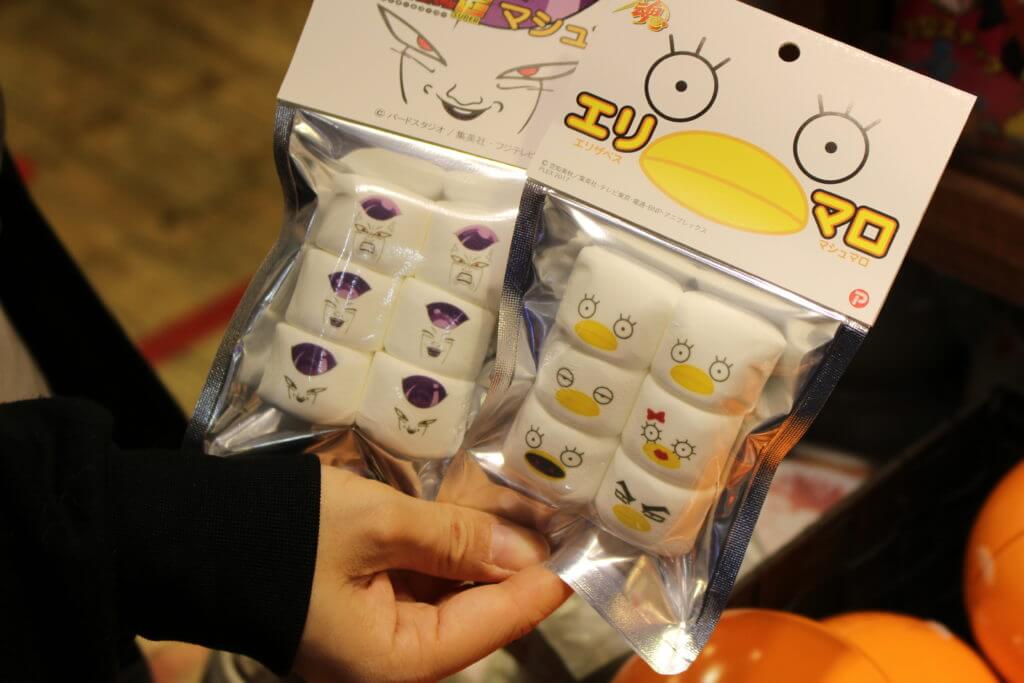 I discovered another unique item, the Frieza marshmallows.
Frieza is a representative villain that appears in "DRAGON BALL", and his face is printed on the marshmallows. A bit scary…
©尾田栄一郎/集英社・スーパー歌舞伎Ⅱ『ワンピース』パートナーズ
©バードスタジオ/集英社・フジテレビ・東映アニメーション
©空知英秋/集英社・テレビ東京・電通・BNP・アニプレックス
Donguri Kyowakoku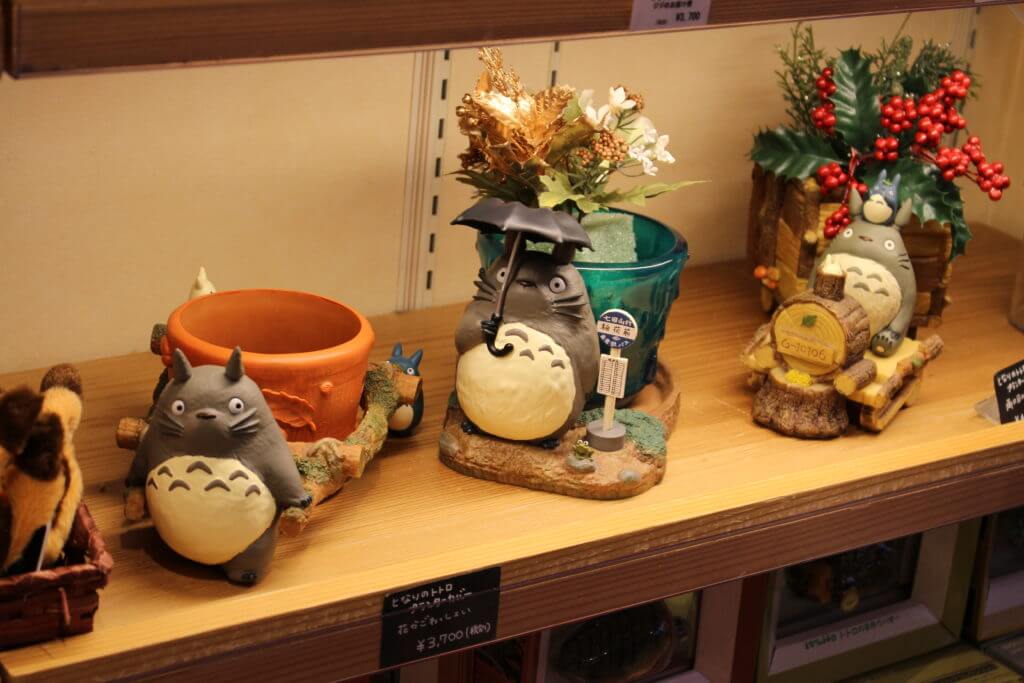 This shop handles character goods of Studio Ghibli's works such as "My Neighbor Totoro".
The most popular item here is the Totoro planter cover.
It looks very cute to plant seedlings and decorate them on a balcony or a desk.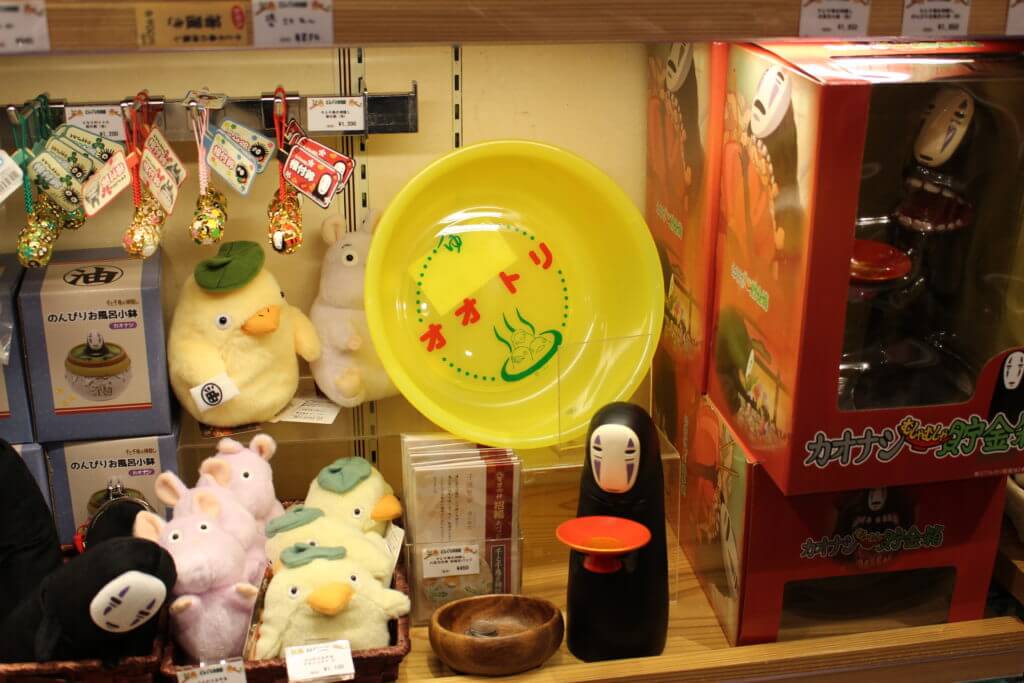 One of popular items among foreign customers is Spirited Away No Face Munching Piggy Bank.
Once you place a coin on a the bowl, the No Face eats the coin like he does in the movie.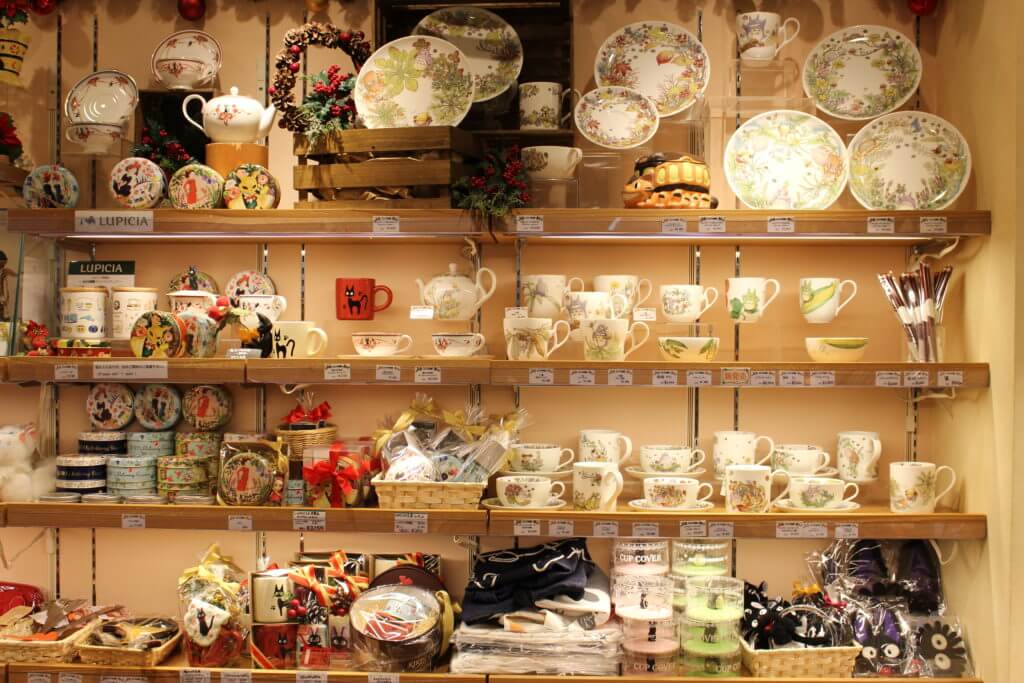 The elegant atmosphere inside the shop makes you feel like you're in a world of Ghibli movies.
As the goods are displayed neatly, you can easily find what you are looking for.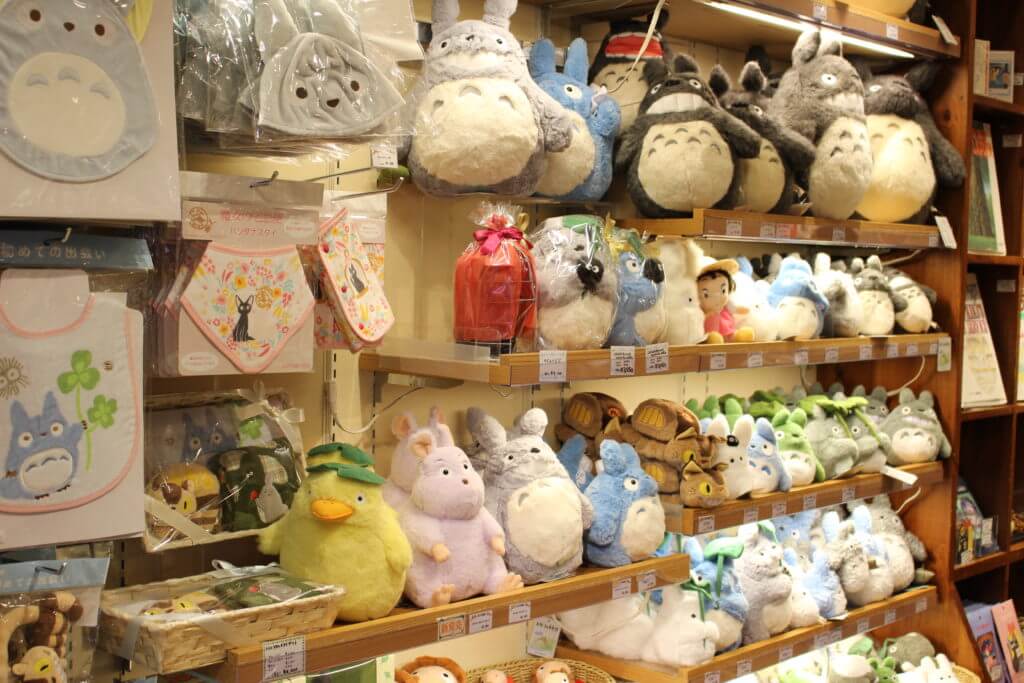 Stuffed toys, notes, bags, rugs, and so on…
Everythings is cute, and it's like they all came out of the movie!
© Studio Ghibli
LEGOⓇStore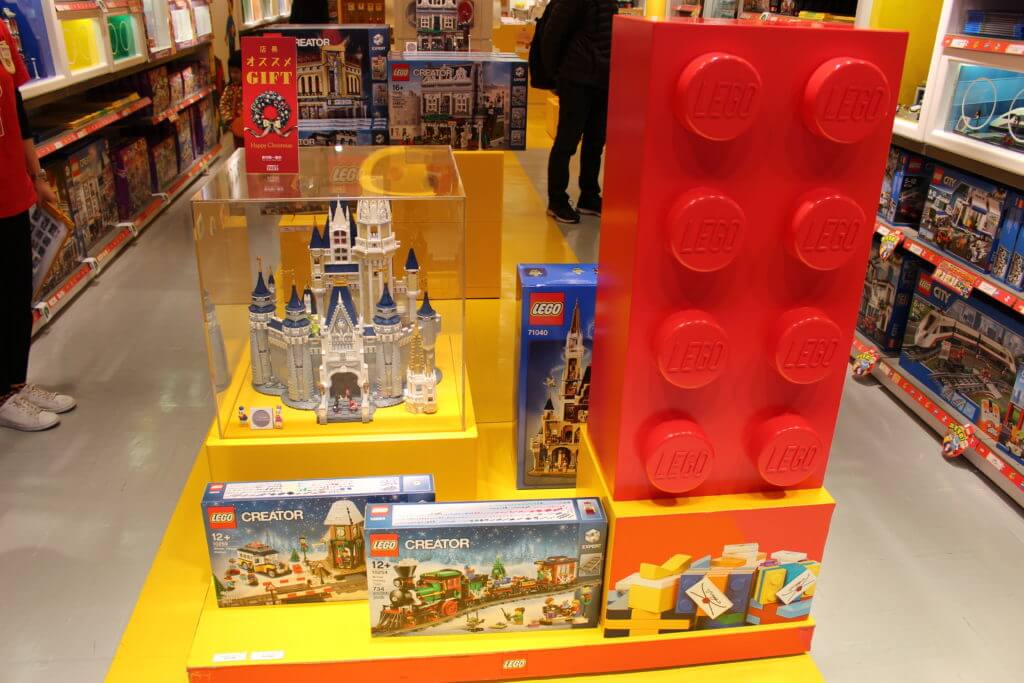 f you have a child, you might know LEGOⓇ well.
LEGOⓇ is very popular all over the world. By creating various shapes with blocks, children can train ability of concentration.
Various products are available according to target age and difficulty level.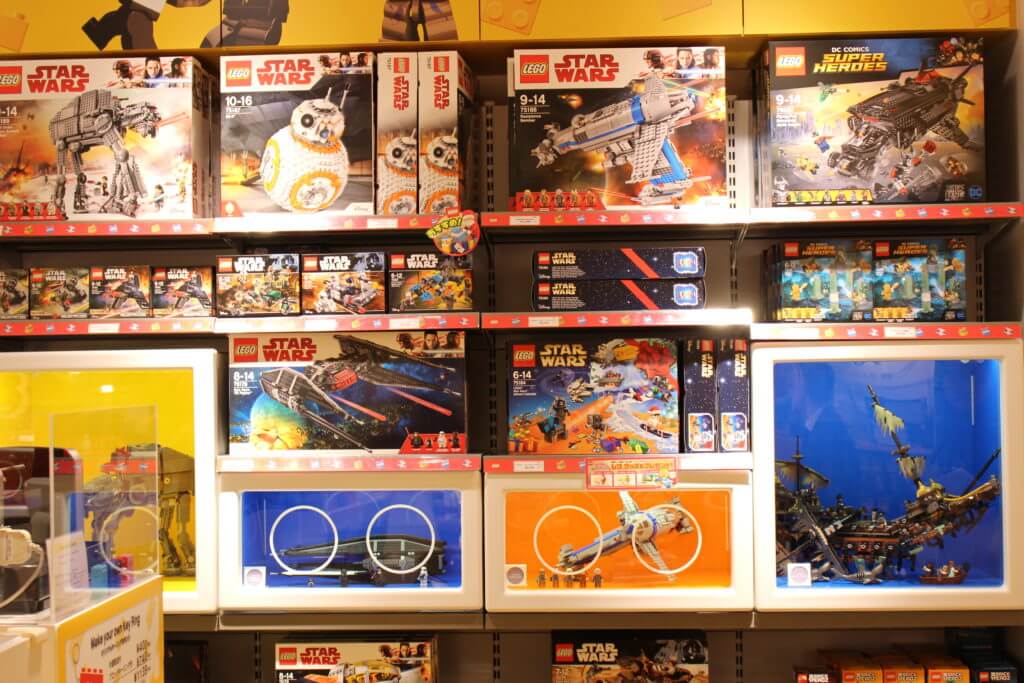 The item popular among children is " LEGOⓇ NINJAGO" series.
Also, the Star Wars series is popular regardless of age.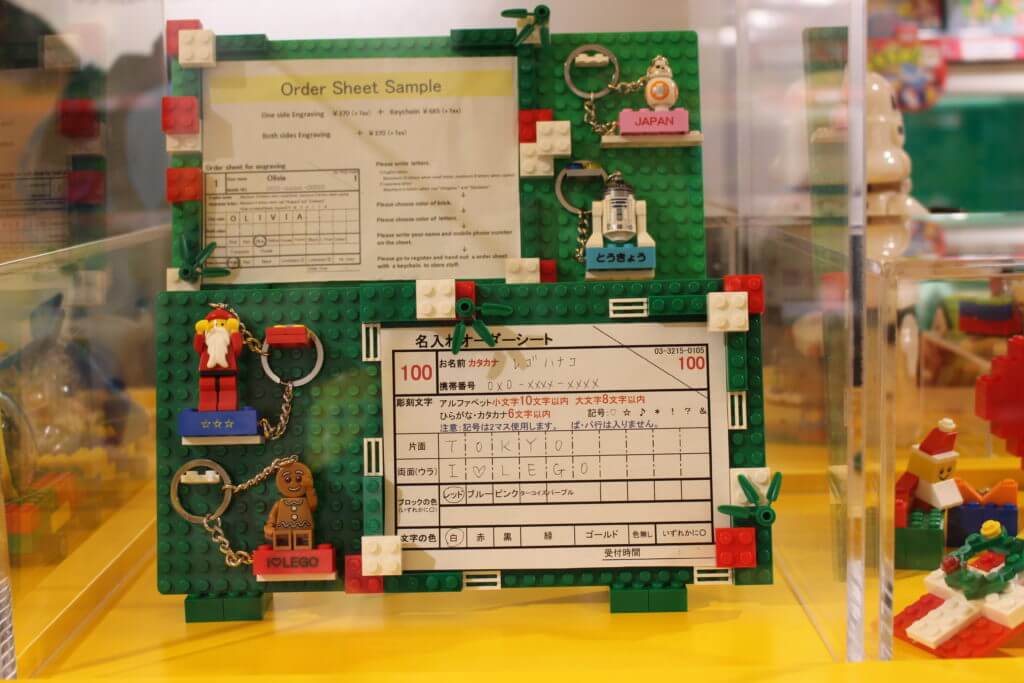 There is also a unique service that you can make your own name-added key ring.
Fill in the order sheet, and a key ring will be completed in about 5 minutes.
It is very affordable with 685 yen excluding tax (if engraved only one side 370 yen excluding tax). Why don't you try it?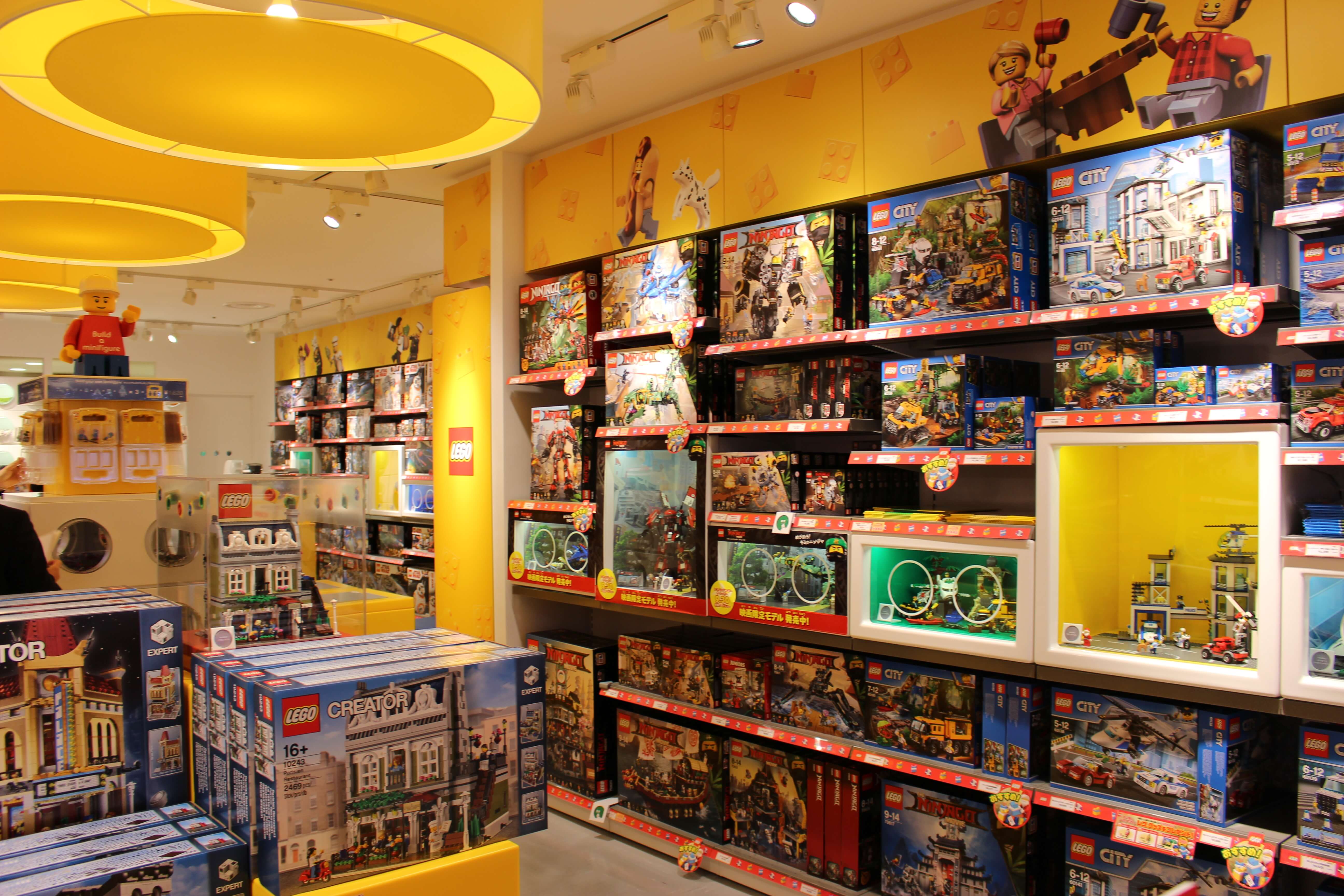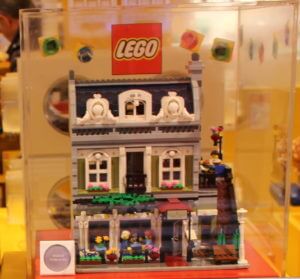 In the store, completed works of LEGOⓇBLOCK are displayed beautifully.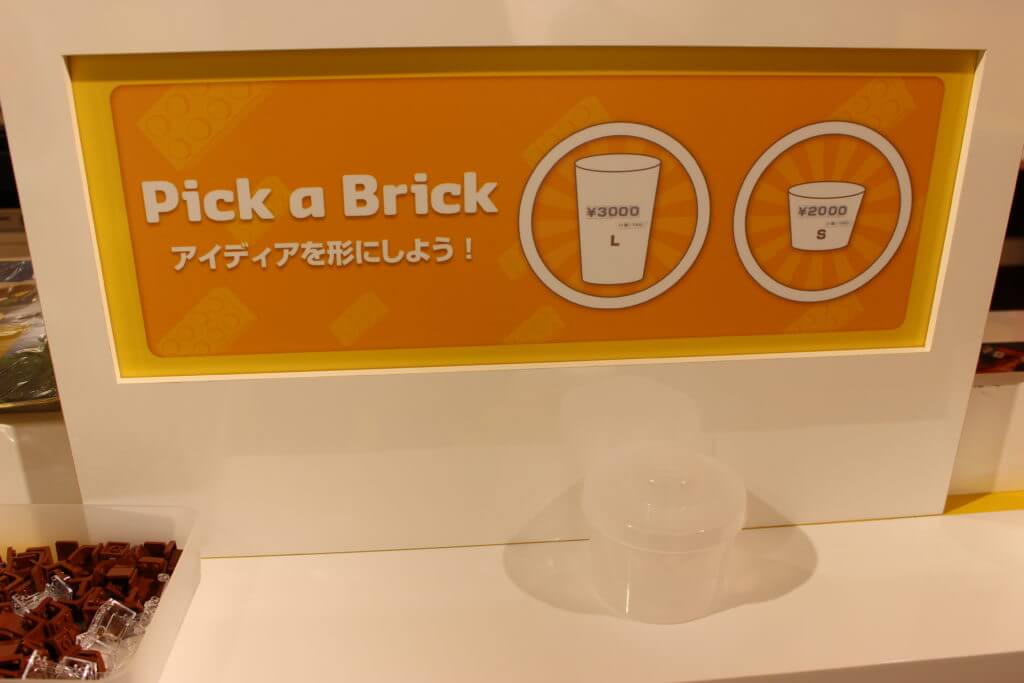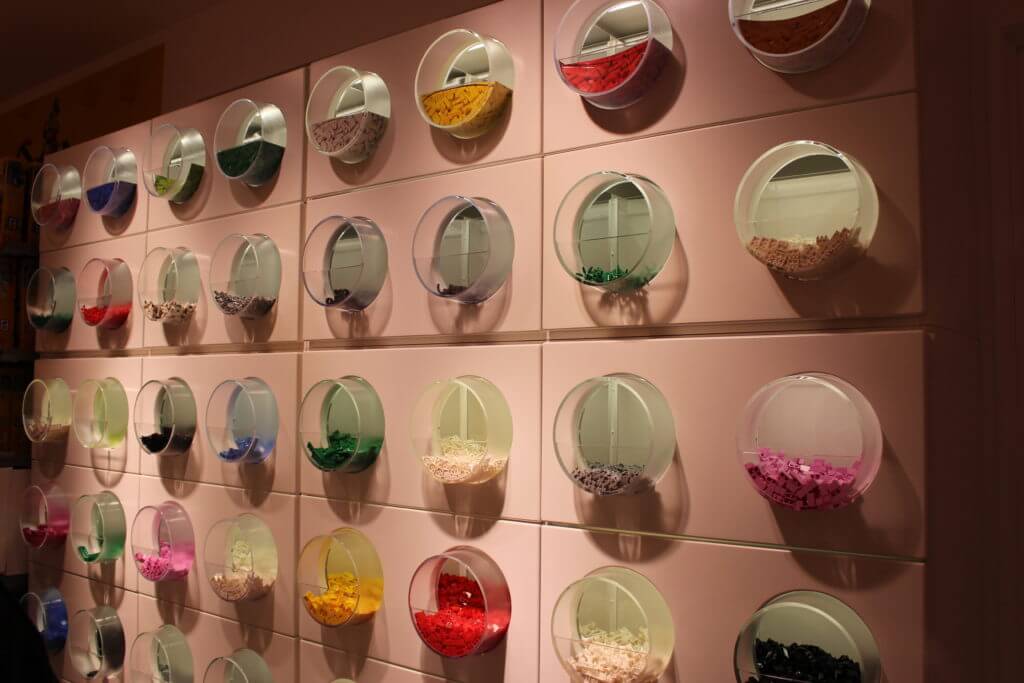 Another unique service called "Pick a Brick" is also available.
You can buy block parts of your favorite color and shape.
Choose either 3,000 yen(tax not included) for large cup or 2,000 yen(tax not included) for small cup, and you can put as many blocks as you can put in a cup.
Perfect for those who want to make your original works instead of ready-made items!
LEGO, the LEGO logo and the Minifigure are trademarks and/or copyrights of the LEGO Group.
© 2018 The LEGO Group. All Rights Reserved.
I have introduced each store of Tokyo Character Street so far. How was it?
When you come to Tokyo Station, why not visit these shops? You can have a fantastic experience in a short time, for instance, while you're waiting for a train.
In addition, it's perfect for souvenirs for your friends and family!
*Because the contents is at the time of December 2017, sales of some items may have ended.
Access : B1, JR Tokyo Station Yaesu Exit
Open : 10:00 – 20:30
Website : https://www.tokyoeki-1bangai.co.jp/street/character