Sapporo is one of the most popular sightseeing cities not only in Hokkaido but in Japan.
Among dozens of sights in the city, Sapporo TV Tower has been popular for a long time with an overwhelming presence.
Easily accessible as you can even walk from the Sapporo Station.
This traditional steel tower is 147.2 meters high, and it attracts people with retro appearance and seasonal lightings.
The clock has been attached to the tower as a trademark.
You may as well look up, but you must visit the observation deck.
You can see the cityscape of Sapporo centering on the Odori Park.
And in winter, events such as "Sapporo White Illumination" and "Sapporo Snow Festival" are held, and night view becomes more glittery.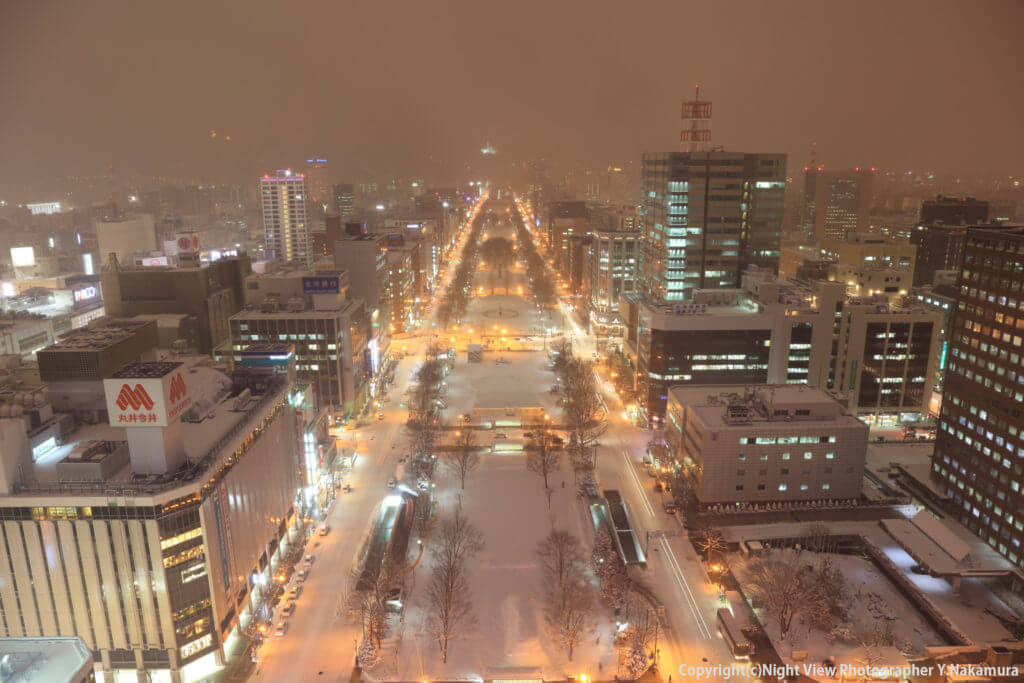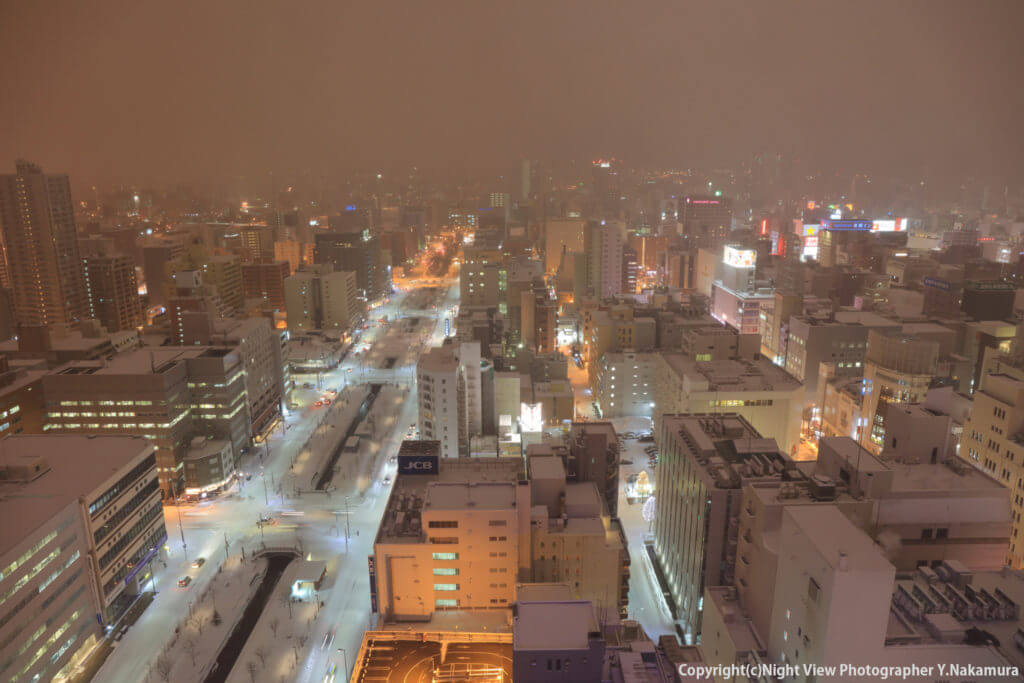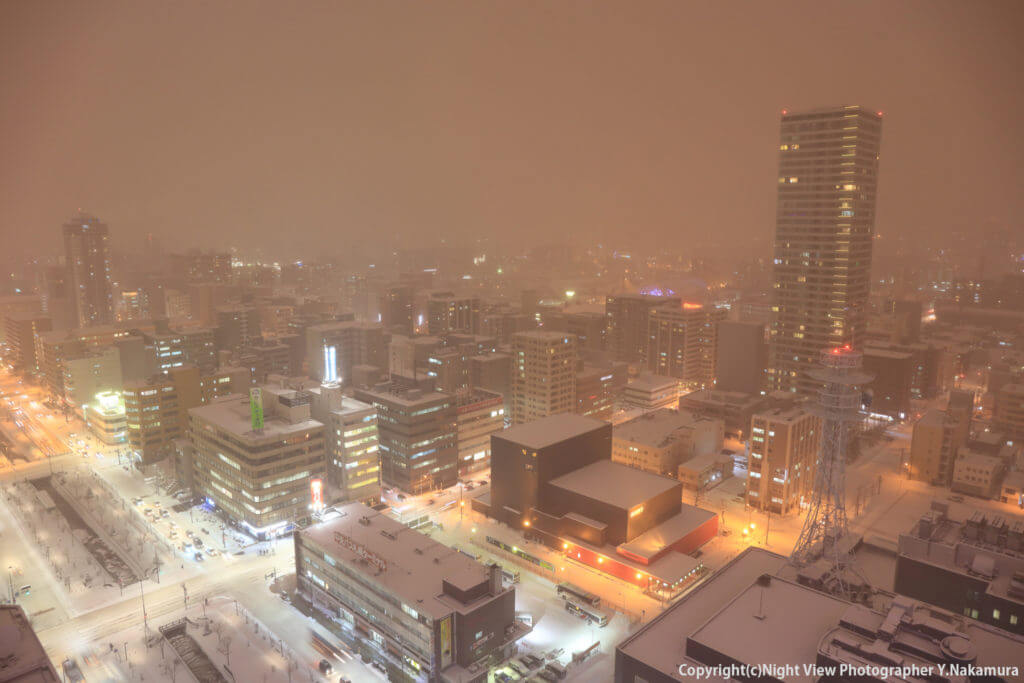 The observation deck has all the elements to enjoy the view, such as a telescope and a large window glass that extends from your feet to the ceiling.
At the gift shop, various products which feature the tower, including the goods of official character of Sapporo TV Tower, "TV Tosan".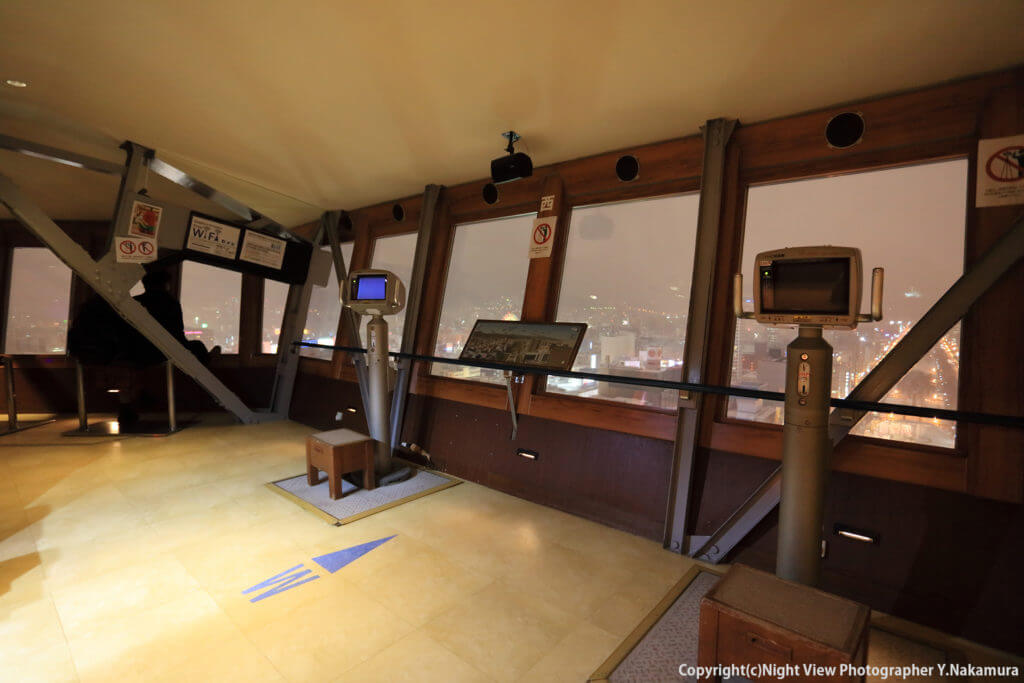 Open:9:00AM – 10:00PM *differs depending on season
Admission:Adult ¥720, senior high ¥600, junior high ¥400, elementary ¥300 infant(3 or older) ¥100
Address:1 chome, Odori-nishi, Chuo-ku, Sapporo, Hokkaido
Website:https://www.tv-tower.co.jp/
<PROFILE>
Yuta Nakamura, the night view photographer. Shoot night scenic spots and distribute information on "Yakei-FAN",  the website which introduce information about night views. Write articles about night views in sightseeing and camera magazines, and cooperate and appear in TV programs about night views.