The Tokyo Skytree is known as the tallest tower not only in Japan, but in the world.
Since opening in 2012, this 634 meter tall tower has become one of the most famous spots in Tokyo.
The ordinary light up patterns are great as well, but in the Christmas season every year, 2 types of light up show up:
"Champagne Tree" and "Candle Tree".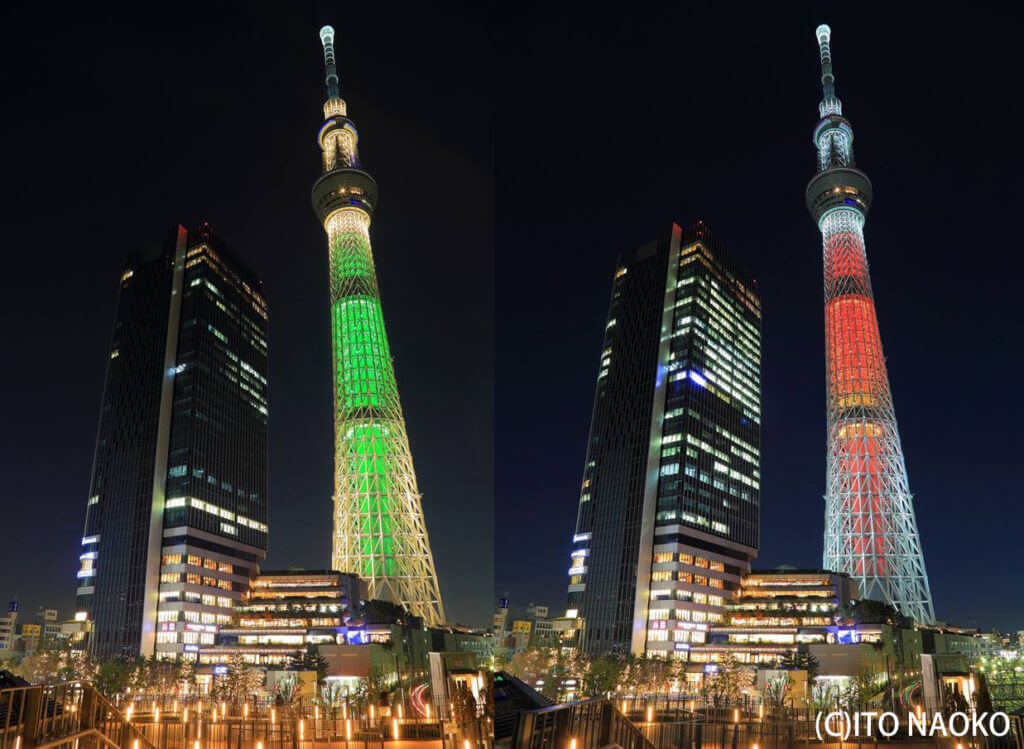 Though it's cold out there, it makes your heart warm just watching it.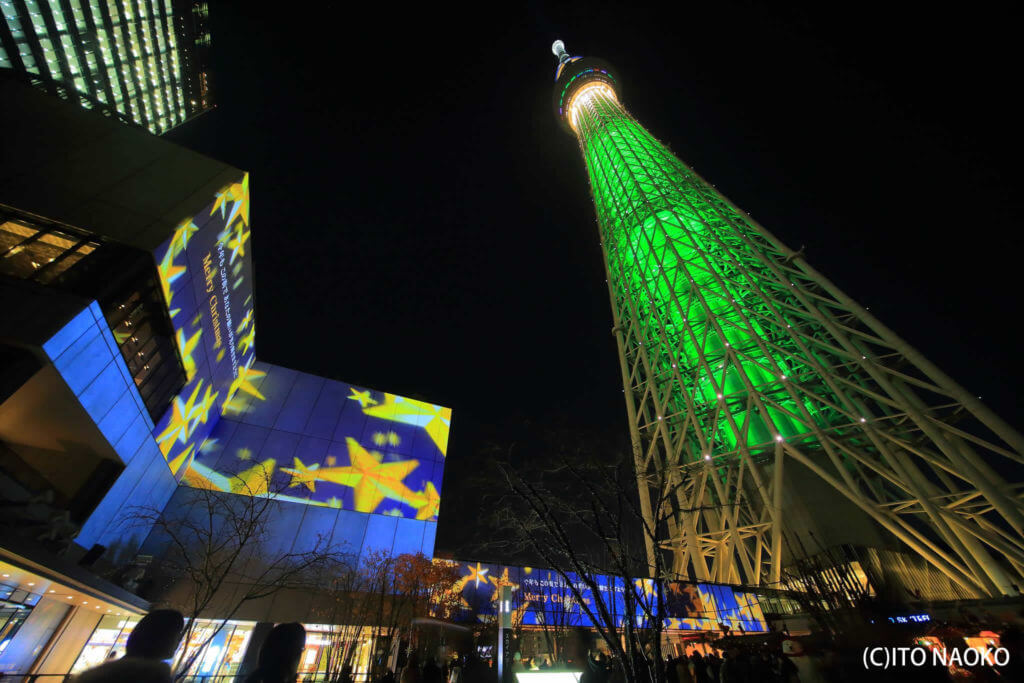 Looking up from the foot of the Skytree, everyone definitely be surprised at how tall it is.
Looks like a super tall Christmas tree!
Going up to the observatory is nice of course , but it is very amazing looking the tower itself from outside.
It's nice of course, to go up to the observation deck and enjoy the scenery from the top, but you should try looking the lighted tower itself from outside since it's amazing!
Now it's in a mood of the Christmas around the Skytree.
It's easily accessible with direct connection to the station, and there are a lot of place to shop and eat.
Take your family, friend, boyfriend or girlfriend with you and have a great time!
The light up event is only held until Dec. 25, 2017, so don't miss it!
Date : Until Dec. 25, 2017
Address:1-1-2, Oshiage, Sumida-ku, Tokyo
Light up:4:30PM – 12:00AM 2 types of special light up show up alternately day by day at 5:30PM – 10:00PM
Website:https://www.tokyo-skytree.jp/
<PROFILE>
Naoko Ito, the night scene advisor. I'm introducing the beauty and impression of night view through various activities such as coverage of night scenic spots in various places in Japan and providing photos to solo exhibitions and media.
Website : https://yakei-memory.com/