Minato Mirai district in Yokohama is known for the beautiful night view.
It is still beautiful whenever you see it, but the best day to see the Minato Mirai's night view is the office light-up event held on December 22.
During the event, the lights of the office buildings in the area shine even more brightly.
Let me introduce the 3 best view points to see the light-up in this event.
Osanbashi International Passenger Terminal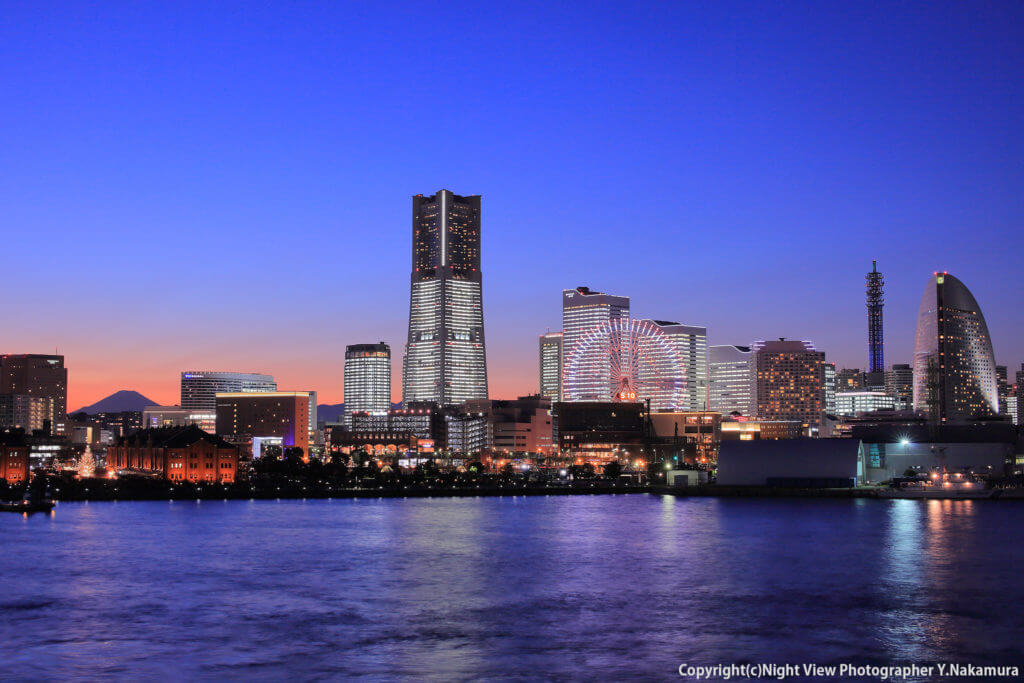 Osanbashi, one of the largest terminal port in Japan, is a major sight in the area.
From the rooftop called "Kujira no Senaka(which means whale's back)", you can enjoy the 360 degree panoramic view.
Not only the buildings but also the Bay Bridge can be seen clearly from here.
It is best for a date as well, since it has a good ambience.
On a clear day, you can see the Mt. Fuji as well!
Bankokubashi Bridge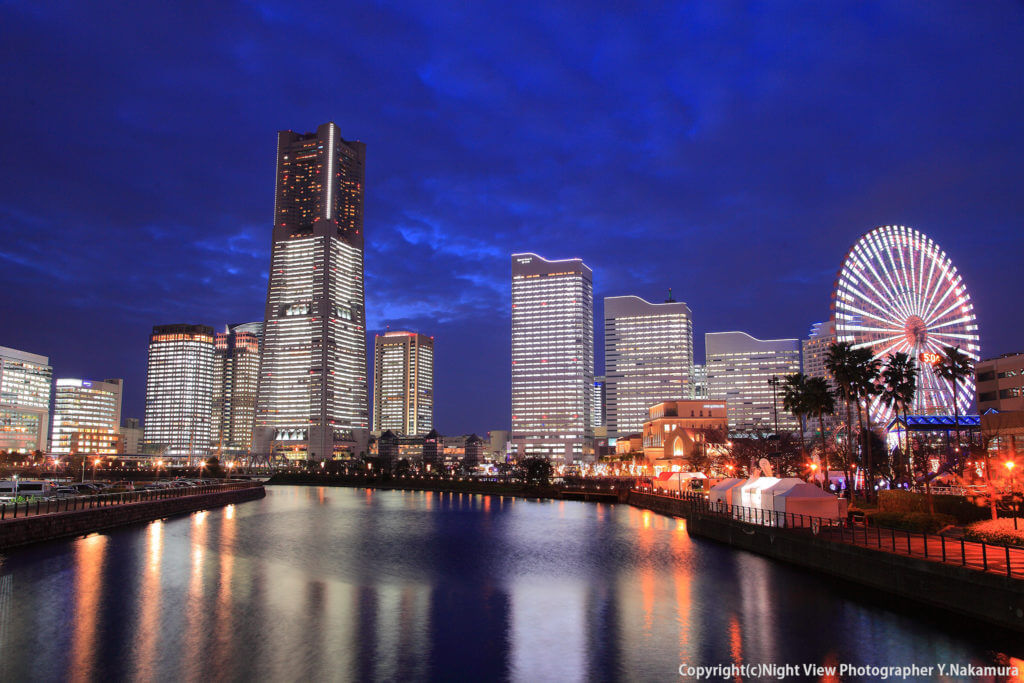 The Bankokubashi Bridge is a bridge with a historical taste, which crosses the canal.
From the top of the bridge, you can see the Yokohama Landmark Tower and the Cosmo Rock Ferris Wheel in front of you.
Here you can see a beautiful sight of the buildings lit up and reflected on the water surface.
It has been very popular recently, so arrive early if you want to take photos.


Kishamichi Promenade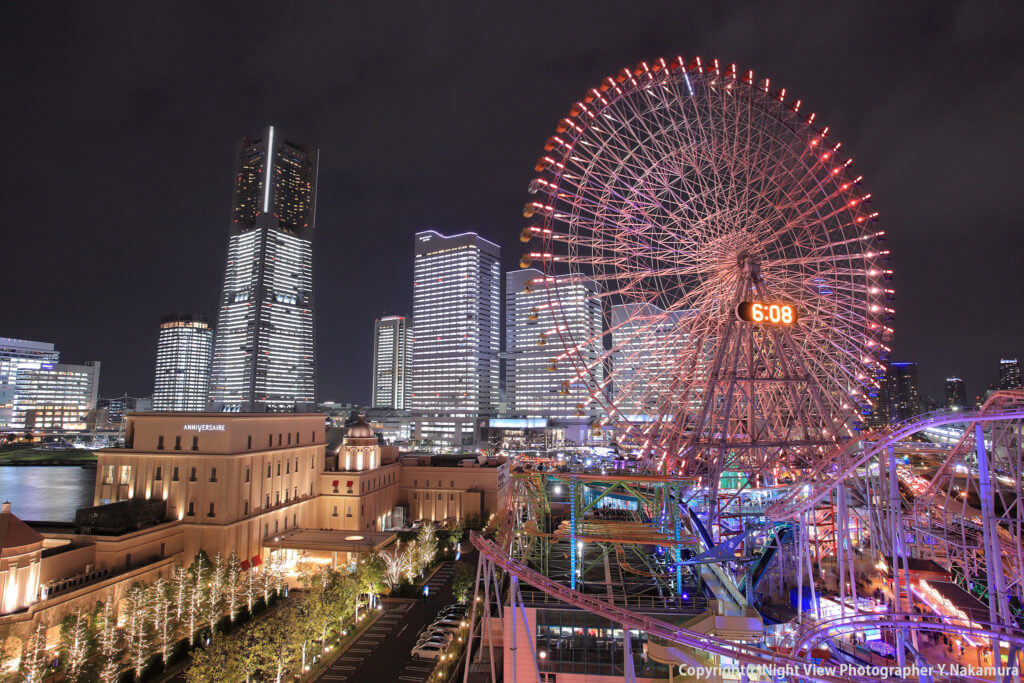 "Kishamichi", which means "train road", is a promenade made from the former railroad on which trains actually used to run.
There still remain rails and a bridge on the promenade.
There is nothing to block your sight around Kishamichi, so you can look up the Yokohama Landmark Tower closer.
In the canal in front of you, lighted houseboats make the scenery still more fabulous.
What did you think about these 3 spots?
This event is only once a year. Don't miss it!
Date : Dec. 22, 2017
Time : 4:30PM – 9:30PM
Place : Yokohama, Kanagawa
Website:https://minatomirai21.com/
<PROFILE>
Yuta Nakamura, the night view photographer. Shoot night scenic spots and distribute information on "Yakei-FAN",  the website which introduce information about night views. Write articles about night views in sightseeing and camera magazines, and cooperate and appear in TV programs about night views.