How to Take Train in Japan
Railroad systems in Japan are very efficient.
In this article, let's look at how to take a train in Japan.
The most common way to take train is to check the fare to your destination on the map and buy a ticket at the ticket machine.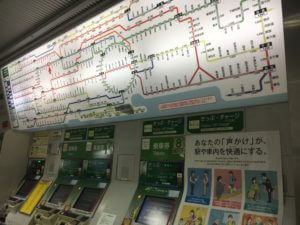 However, it is quite difficult to find an unfamiliar name on the complicated map at unknown land.
Therefore, I recommend rechargeable IC cards such as Suica, Pasmo and Icoca.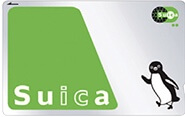 You can take almost any train line all over Japan with an IC card.
Here I'll introduce how to buy Suica, a representative IC card issued by JR East.
It's available at Midori no Madoguchi(みどりの窓口), JR's ticket office, as well, but this time let's see how to buy it with ticket machine.
The very first thing to do is to find a correct ticket machine. Suica cards can be purchased from the black one on the picture below.
Press "English" button on the upper right to change language to English if needed.
Next, select "Suicaの購入" or "Purchase new Suica" on the top menu.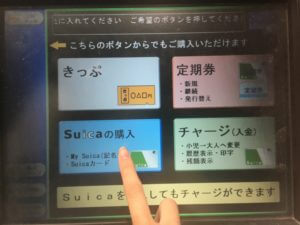 Then, select "Suicaカード新規購入" or "Suica New purchase(¥2000)" in the middle.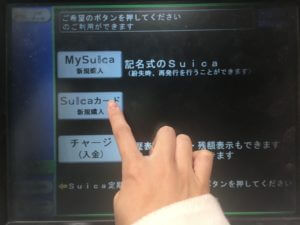 For your information, not only Suica, each company has its own card such as PASMO for non-JR lines in Tokyo, ICOCA for JR West and PiTaPa for non-JR lines in Kansai. Essentially, these cards are compatible with each other, so you can use PASMO on the JR lines for example.
Note that you need to pay about ¥500 deposit at purchase.
You can get the deposit back if you return the card when you don't need it anymore.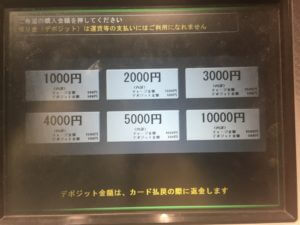 The screen moves on to the payment menu, so select the amount of money you want to charge, and make payment.
Then, a card comes out from the machine, and finish!
Once the credit runs out, you can charge(put money in) it with the ticket machine as many times as you can.
Now let's try passing the ticket gate with the card.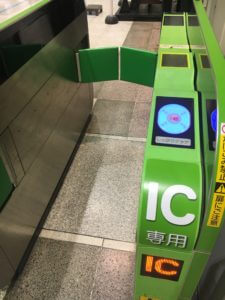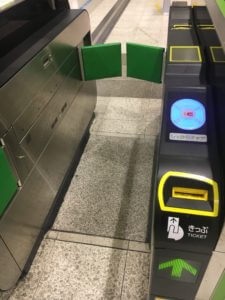 There are 2 types of gates; one on the left on the picture above is only for IC cards, and the one on the right is for both IC cards and ordinary tickets.
IC cards are available for both of them.
Make sure to touch the card to the blue circle so the machine can identify it.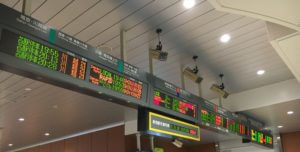 After passing the gate, find the train to your destination on the noticeboard, and head to the platform.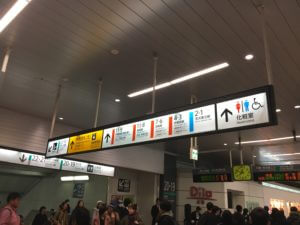 Wait for the train in a row according to the marks of the floor of the platform.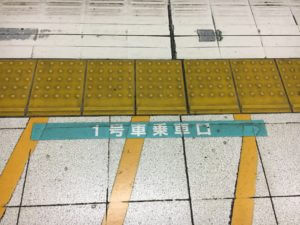 Once the train arrived, wait for seconds to let the people get off, and get on.
Trains in Japan are very accurate in time and very convenient wherever you go.
Make full use of the trains, and visit various places in Japan!