Viewing sakura, a Japanese name for cherry blossoms, is one of the major purposes of visiting Japan.
There are many spots where you can see sakura, but where is the best?
The answer will depend on who you ask, but here I'm introducing the Ueno Onshi Park.
Ueno Onshi Park is regarded as a cherry blossoms spot, and there are about 800 cherry blossom trees, from early-bloom to late-bloom ones, so you can enjoy cherry blossoms for a long time.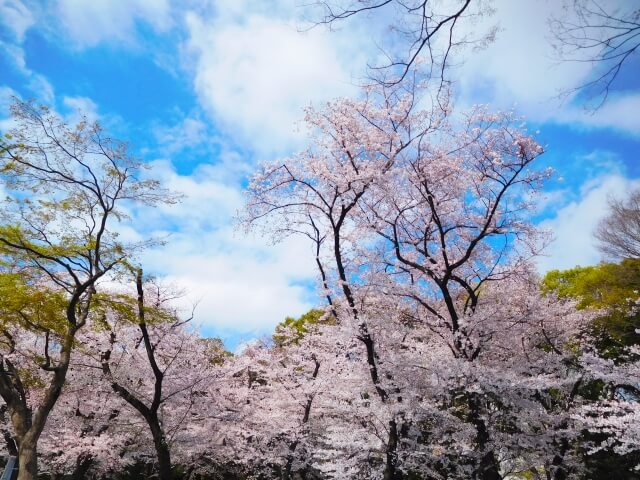 【About cherry blossoms in Ueno Onshi Park】
■ Best time to see: late March to early April
■ Number of trees: 800 (About 50 different kinds)
■ Open: 5:00 – 23:00 (Entering park forbidden in any other time)
■ Light up: 17:00 – 20:00 (only during Ueno Cherry Blossom Festival)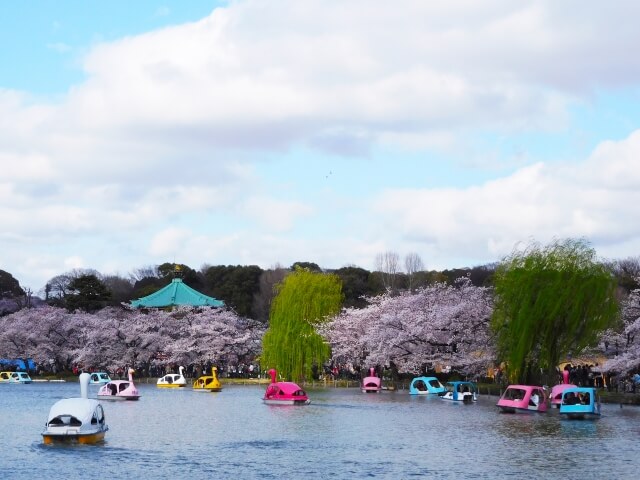 The famous Yoshino cherry trees come into full bloom from about 5 to 7 days after flowering.
As it is currently said cherry blossoms in Ueno will flower on March 23 according to the cherry blossoms forecast,
the cherry blossoms in the park seems to be in full moon in late March.
Generally, cherry blossoms are said to be in full bloom for about 5-6 days, and the flowers last about 2 weeks after they start blooming.
If the temperature doesn't rise, the flowering of cherry blossoms slow down, and it takes more time until full bloom.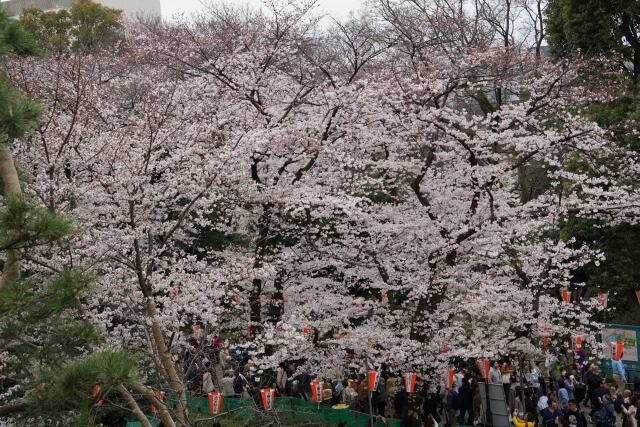 During the Ueno Cherry Blossom Festival, cherry trees are illuminated beautifully in the night.
However, the actual dates of the festival depend on when the flowers bloom, so make sure to have a flexible schedule.
Currently, the festival is scheduled for Mar. 21 – Apr. 8, 2018.
As the park is regarded as one of the best sakura spots, there are many people visiting there for sakura viewing.
Especially on weekends, it may be difficult to sit down and relax to enjoy cherry blossoms since the park will be overflowing with lots of people,
Walk along in the crowds, and keep your eyes on your companions and belongings.
When you get tired of the crowds, you may want to go to shinobazu pond.
It is more quiet and relaxed around the pond, compared to other places in the park.
You can check where to find cherry trees on a map from the link below(Japanese only).
https://ueno.sakuramori.jp/wp-content/uploads/2017/05/map2013s.pdf
【Tips for cherry blossoms viewing at Ueno Onshi Park】
■ It's very crowded with tons of people! Walk slowly along in the crowds.
■ Bring warm clothes if you're going to see night cherry blossoms since it is still chilly at night. Keep yourself warm so you won't catch a cold.
■ Check where restrooms are. You may want to go to restroom beforehand, since restrooms in the park are always crowded.
■ Make sure to separate your garbage.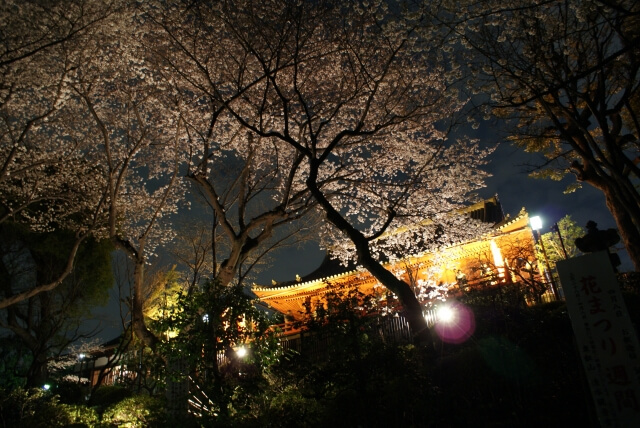 【Ueno Onshi Park】
Address: Ueno Koen, Taito-ku, Tokyo

Access:
2 min walk from Ueno Sta. on JR lines and Tokyo Metro lines(Exit G16 or H17)
1 min walk from Keisei-Ueno Sta. on Keisei line.
Paid parking lot available