The Otaru Canal is one of the most popular ones among various major sights in Hokkaido.
Especially in recent years, It has been popular among foreigners as a perfect photo spot, and many pictures are shared in Instagram.
Let me introduce some features about the Otaru Canal.
The Otaru Canal was built by reclamation as a gateway for the development of Hokkaido.
The historical warehouses, gas lamps and canal stand side by side in the town where pioneered in the Taisho Period, and the nostalgic scenery attracts a lot of people.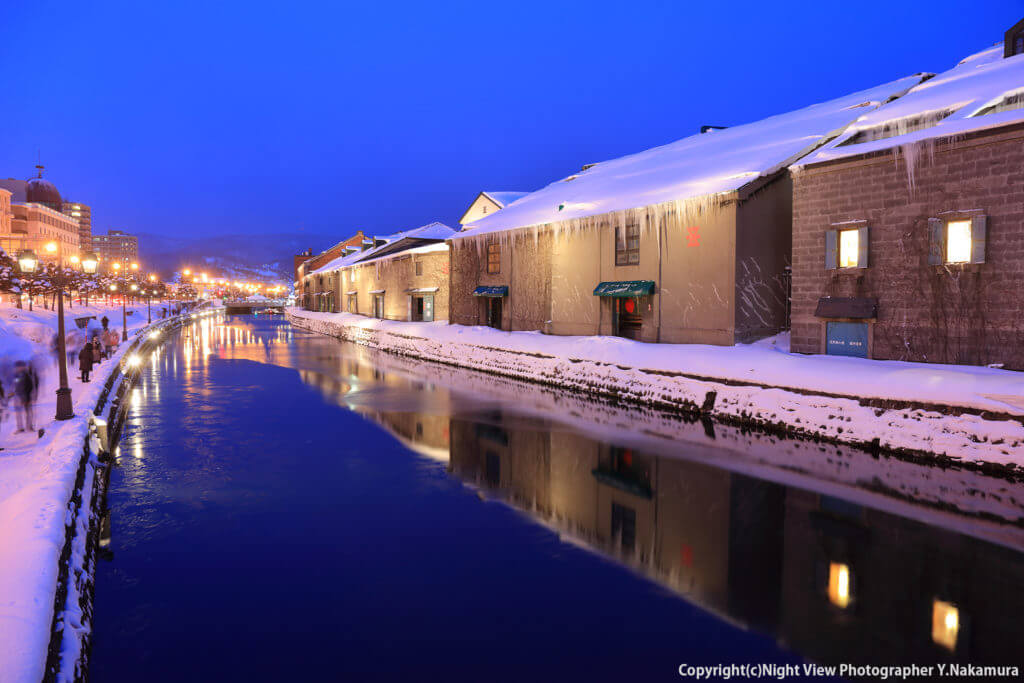 Look at this picture below.
The lighted-up warehouses are reflected on the water.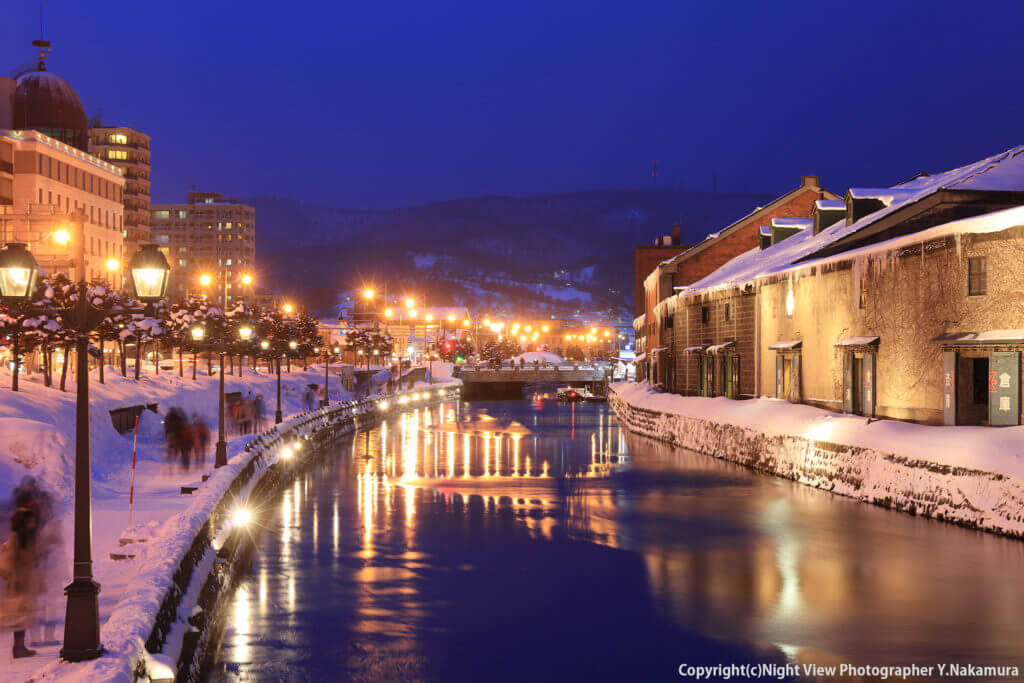 The snow makes the light even more beautiful.
Although it's nice to watch the light from the bridge, I recommend enjoying the night view while walking the sidewalks along the canal.
Gas lamps along the walking streets are lit until 12:00 in the midnight, and the warehouses are lighted up until 10:30PM.
The warehouses are used as restaurants and shops, so you can enjoy everything besides the light up.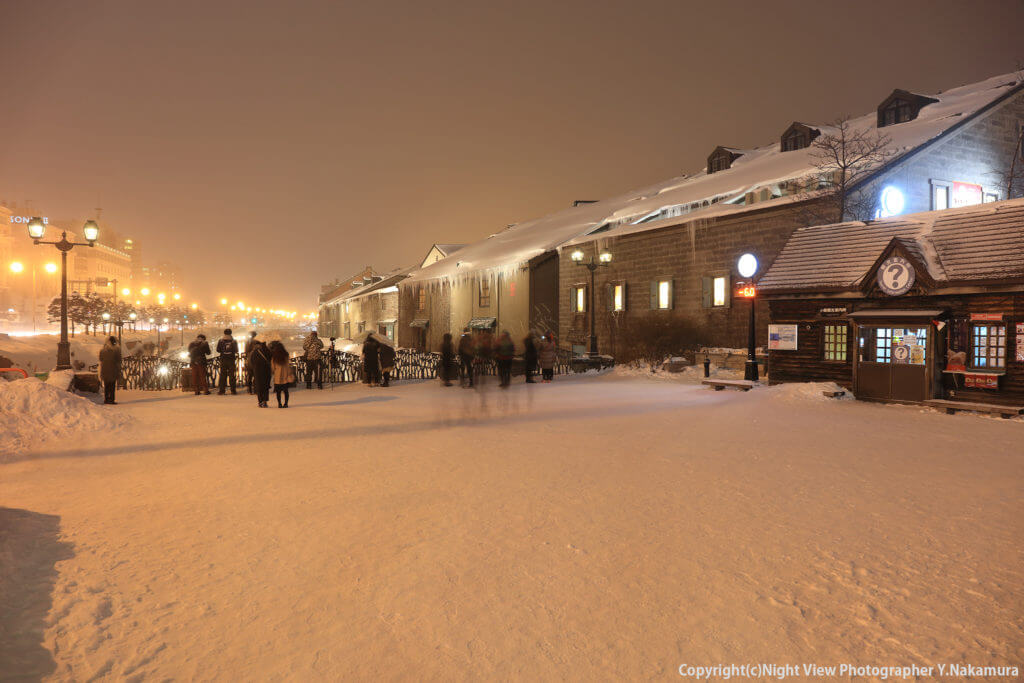 Address : Minatomachi, Otaru, Hokkaido
Related website:https://otaru.cc/
<PROFILE>
Yuta Nakamura, the night view photographer. Shoot night scenic spots and distribute information on "Yakei-FAN",  the website which introduce information about night views. Write articles about night views in sightseeing and camera magazines, and cooperate and appear in TV programs about night views.