Ashikaga Flower Park, where about 100 kilometers away from Tokyo, is a very attractive place that many guests gather to see the purple color of the wisteria flowers when spring comes. Looking at this beautiful scenery, you will feel like you're lost in heaven.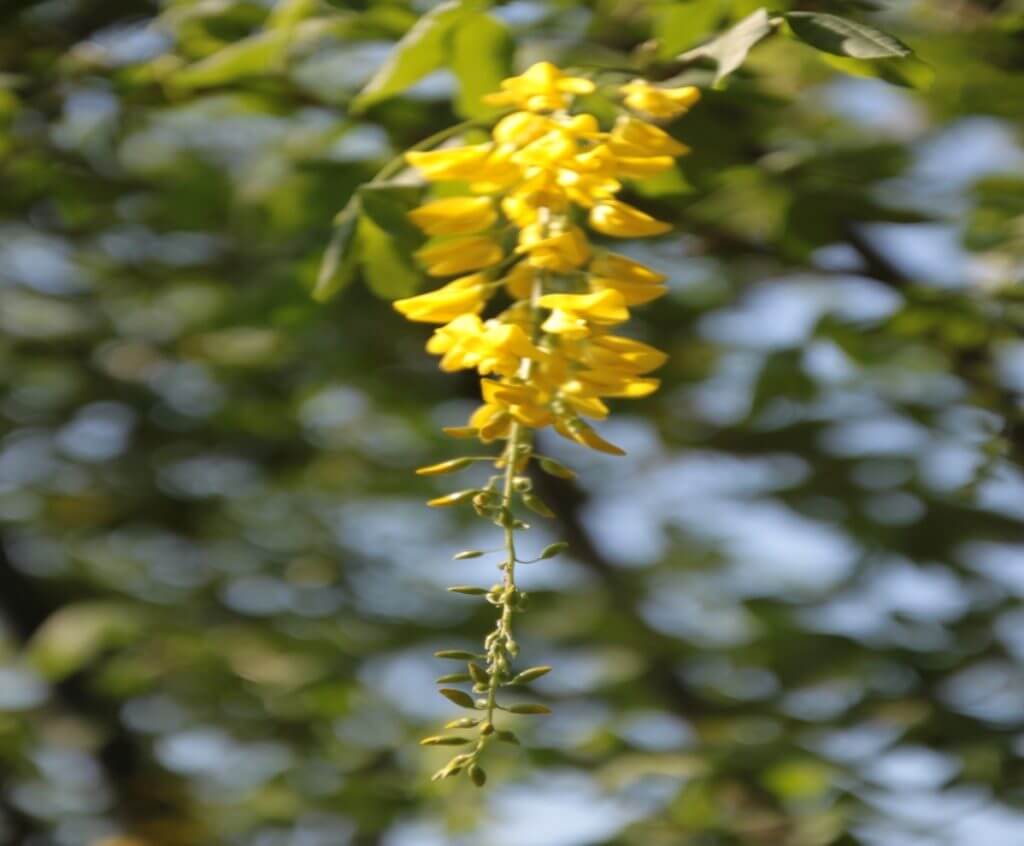 Wisteria, whichi is called fuji(藤) in Japanese, is a flower that expresses love. This beautiful, soft flower is a symbol of eternal love. Not only purple, but there are also white, pink and yellow. In Japan, purple is called fuji-iro and symbolizes friendship. There are wisteria not only in Japan but also in European countries such as France, Italy, Spain and Greece.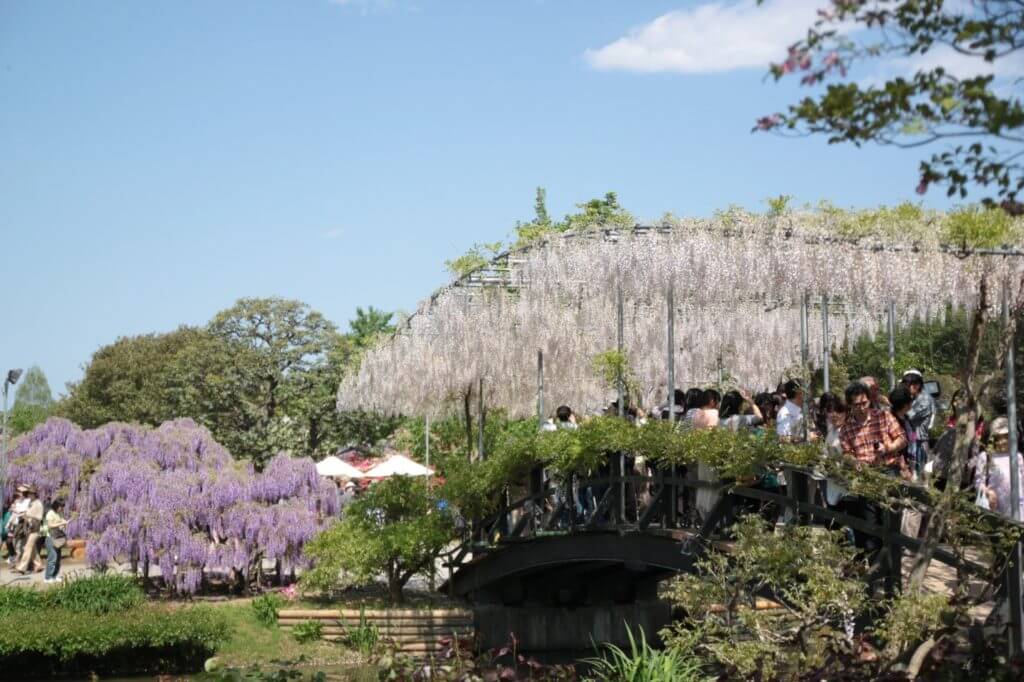 Since the park is easily accessible from Tokyo and various kinds of flowers bloom there all year round, many tourists gather around the year. Wisteria flowers bloom around April – May every year.
These wisteria flowers were planted 10 years ago. The wisteria trellis, which was 72 m² at that time, is now expanded to 1,000 m², and it is said to be the most beautiful wisteria in the world. The flowers reflected in the pond is like a movie screen, and it is so beautifu that it can not be thought of as a thing of this world.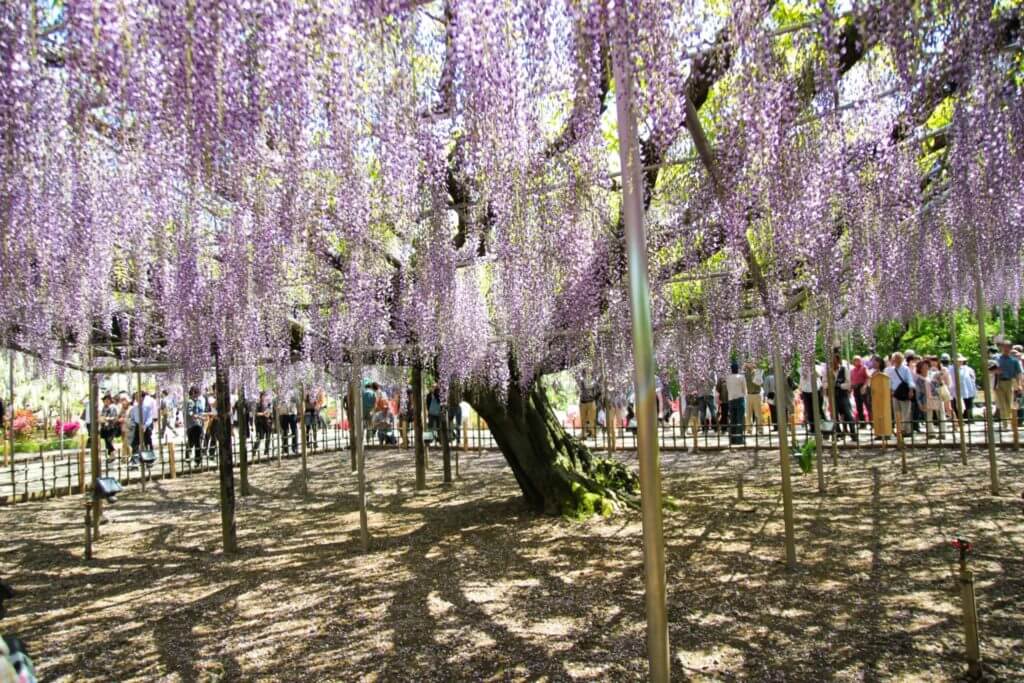 A wisteria tree planted 150 years ago
It takes more than 10 years for a wisteria tree to grow and bloom flowers. Since wisteria flowers bloom only for about 2 weeks, be sure not to miss the timing of blooming.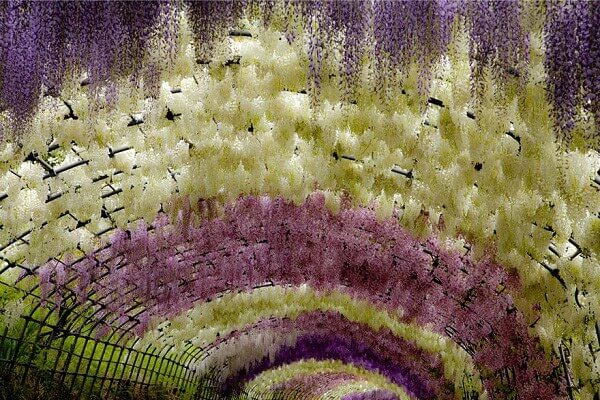 The major attractions of the park are three wisteria treiilses which is almost 1000sq m  each, the unusual double flowered wisteria, and the tunnels of white and yellow wisteria flowers that continues to 80 meters. They are all breathtakingly beautiful.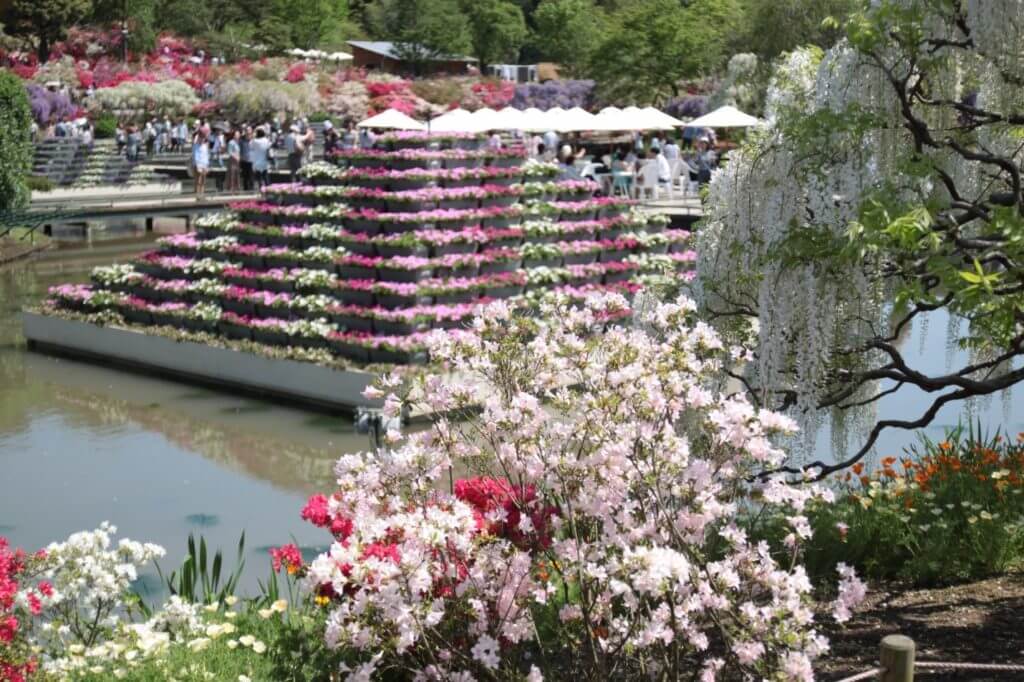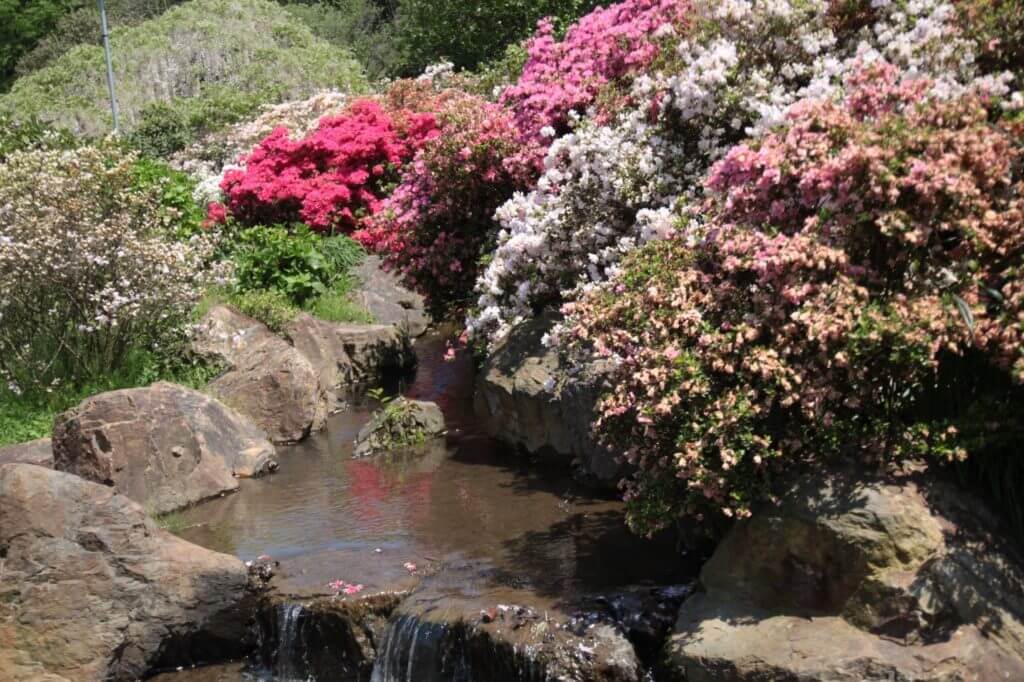 In the park, you can see not only wisteria flowers, but also various kinds of flowers such as sage, water lily, rose, and melina.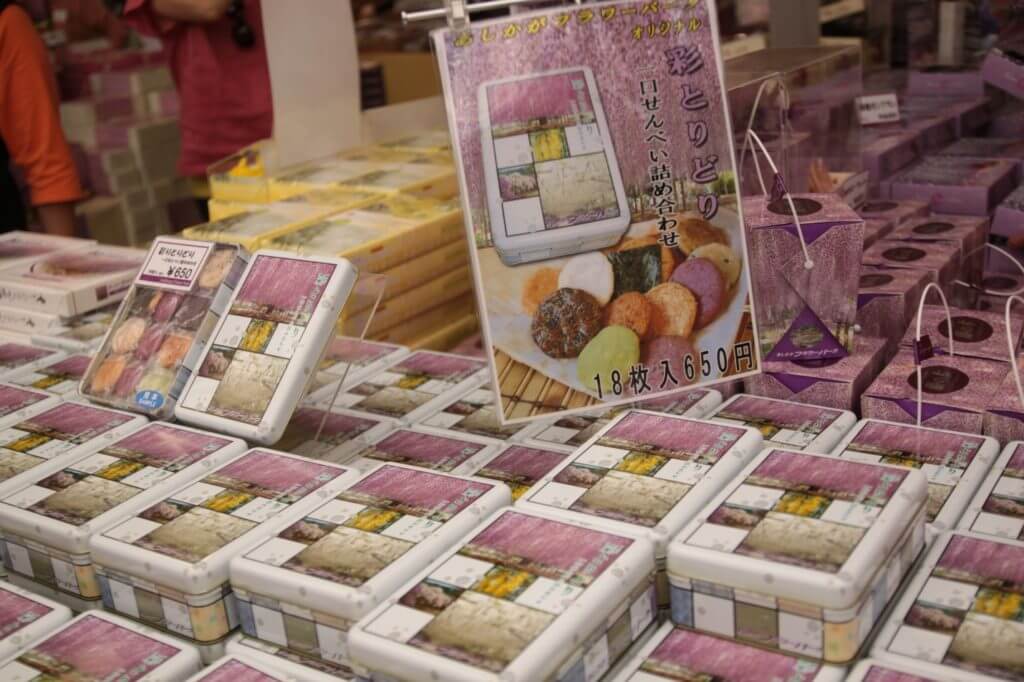 Food and souvenirs at gift shop
You can purchase food in the park, or bring them yourself. They have a gift shop as well.

The most convenient public transportation for going to Ashikaga Flower Park is trains. Use JR Ryogoku Line Tomita Station.
The admission fee is different depending on the season. The entrance fee for wisteria period is 1,700 yen (adult) and 800 yen (child).
Opening period:
There is no regular holiday. However, closed on the third Wednesday and Thursday in February, and December 31st.
*May be closed exceptionally for equipment inspection etc.
Opening Hours:
Normal period: AM 9: 00 ~ PM 6: 00
Summer / Winter: AM 10: 00 ~ PM 5: 00
Website: https://www.ashikaga.co.jp/