Ikebukuro is one of Tokyo's city centers located in northern part of Tokyo.
Recently, the area is getting more popular as it has more greenery than before, thanks to the redevelopment of a town.
"Minimi-Ikebukuro Park" is one of the parks renewed in the redevelopment.
【Minami-Ikebukuro Park】

Address : 2-21-1, Minami-Ikebukuro, Toshima-ku, Tokyo

Open Hours : 8:00AM – 10:00PM

*From March 21, the lawn square is open only on Sunday, Tuesday, Thursday, Saturday and holidays (Not allowed to enter on other days)
Further information here↓
https://www.city.toshima.lg.jp/340/shisetsu/koen/documents/160715_minamiikebukuropark_1.pdf
For well breeding of the lawn, the days that you can enter the lawn square is restricted.
For that reason, the lawn is very beautiful.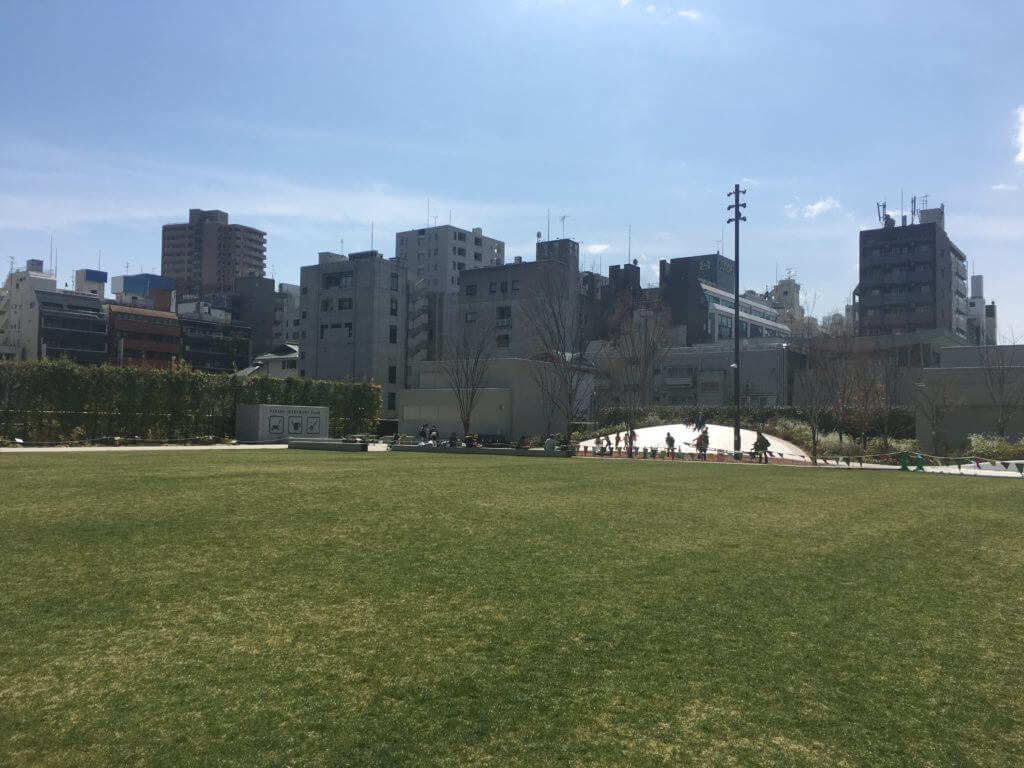 Even without a picnic sheet, you can lie down on the fluffy lawn.
Seems pleasant to walk on the lawn with bare feet ….
On weekends, families, lovers, plenty of people are relaxing on the lawn.
Those who are reading books, people lying on lawns with friends, babies walking barefoot on the lawn …
Families with lunch boxes, and ladies having tea with their friends.
Everyone spends their time on their own way.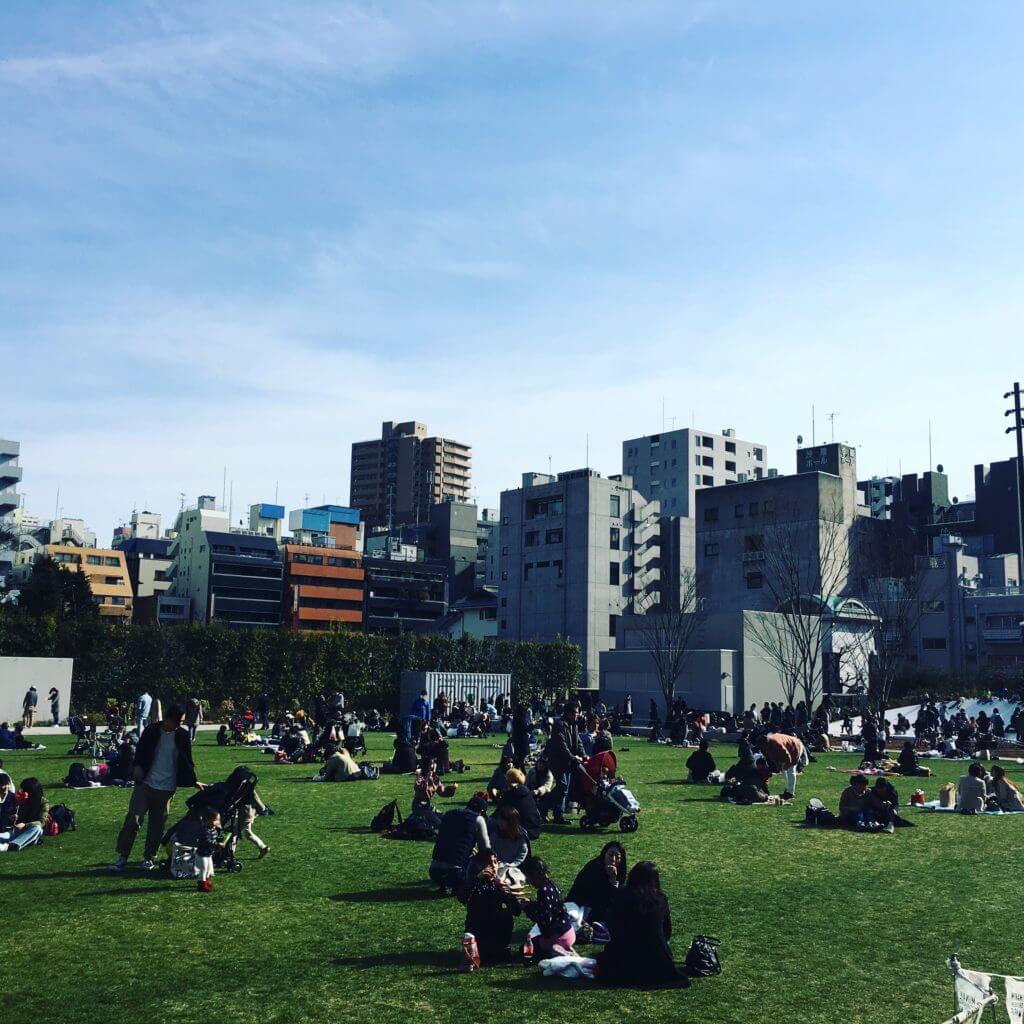 Once you lie down on the lawn, you will forget you are in the busy city of Tokyo.
Nice to view the lawn from the wooddeck as well.
Kids' terrace is also available.
A good point about the kids' terrace is the big slide on the picture above.
Since this slide is shaped like a mountain, it doesn't make kids fuzzy waiting in order.
Isn't it good news for moms?
Of course, there are seesaws and other playground equipments as well.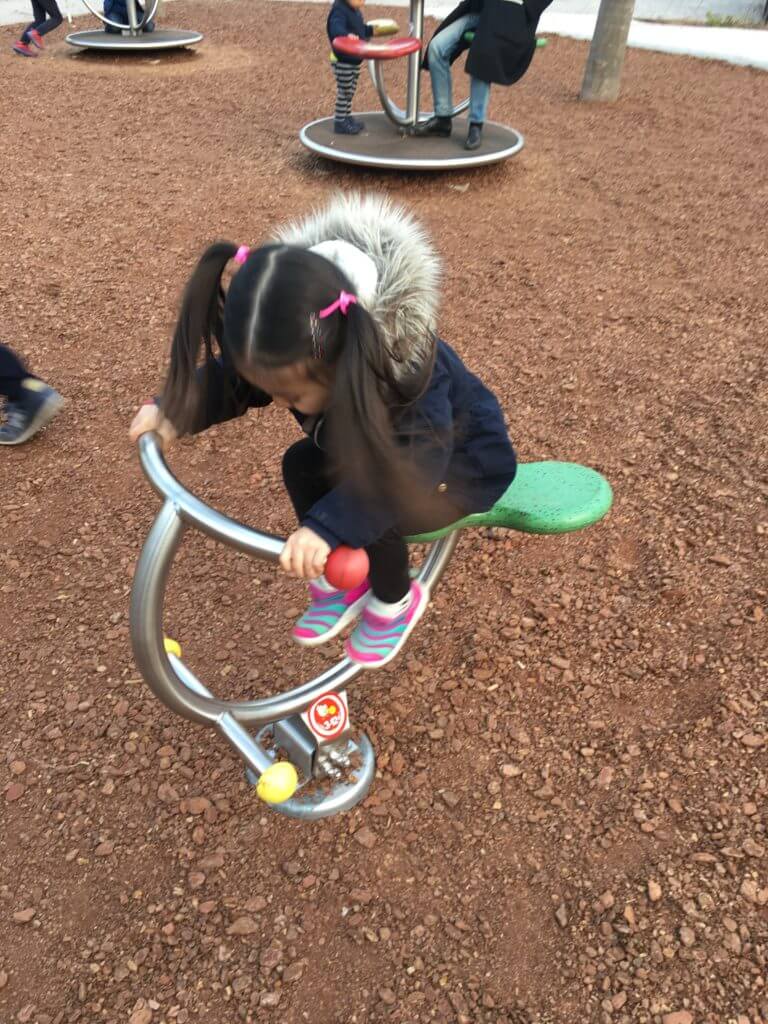 Wood chips are spread over the kids' terrace, which
is pleasant not only for kids but also for moms.
It does not hurt your kids nor make them dirty even if they fall down.
(I know children's laundry is such a big problem for moms!)
And for adults, there are ping-pong tables!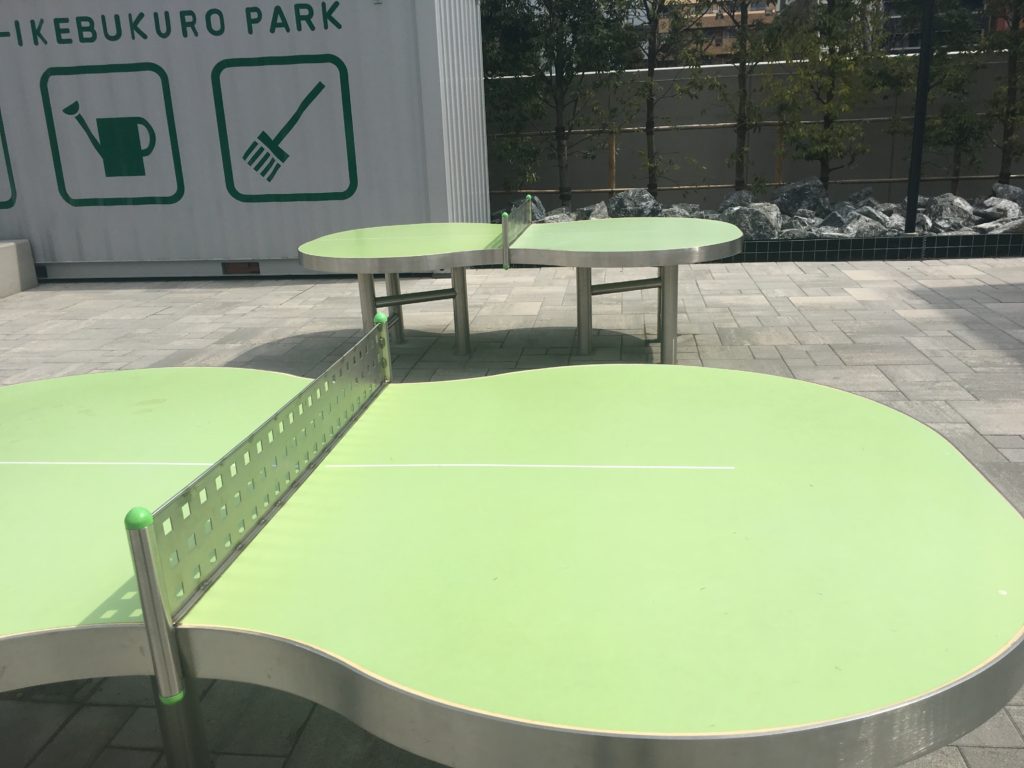 They are free, of course! (Balls and rackets not included)
In addition, there is a very cafe in the park.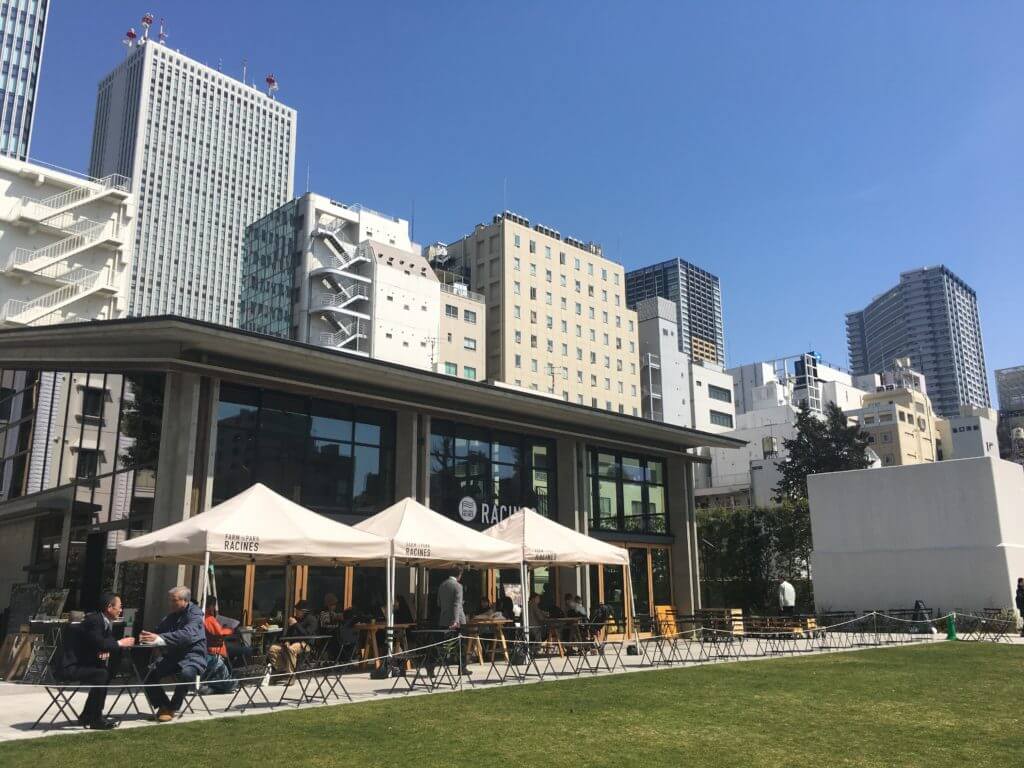 TEL : 03-6907-0732

Address : Minami-Ikebukuro Park, 2-21-1, Minami-Ikebukuro, Toshima-ku, Tokyo

Open hours : Breakfast 8AM-11AM(Weekday), 9AM-11AM(Sat, Sun and holidays)

         Lunch       11AM-2PM(Weekday)

         Cafe    2PM-5PM(Weekday)

         Branch  11AM-5PM(Sat, Sun and holidays)

         Dinner  5PM-10PM(Weekday), 5PM-10PM(Sat, Sun and holidays)

Regular Day Off : None

Number of Seats : 110

Credit Cards Available:VISA MASTER UC DC UFJ/DinersClub / AmericanExpress /JCB NICOS/ SAISON

Parking : None

Website : https://racines-park.com/     
Inside the cafe is like a book cafe, and free Wi-Fi is available as well.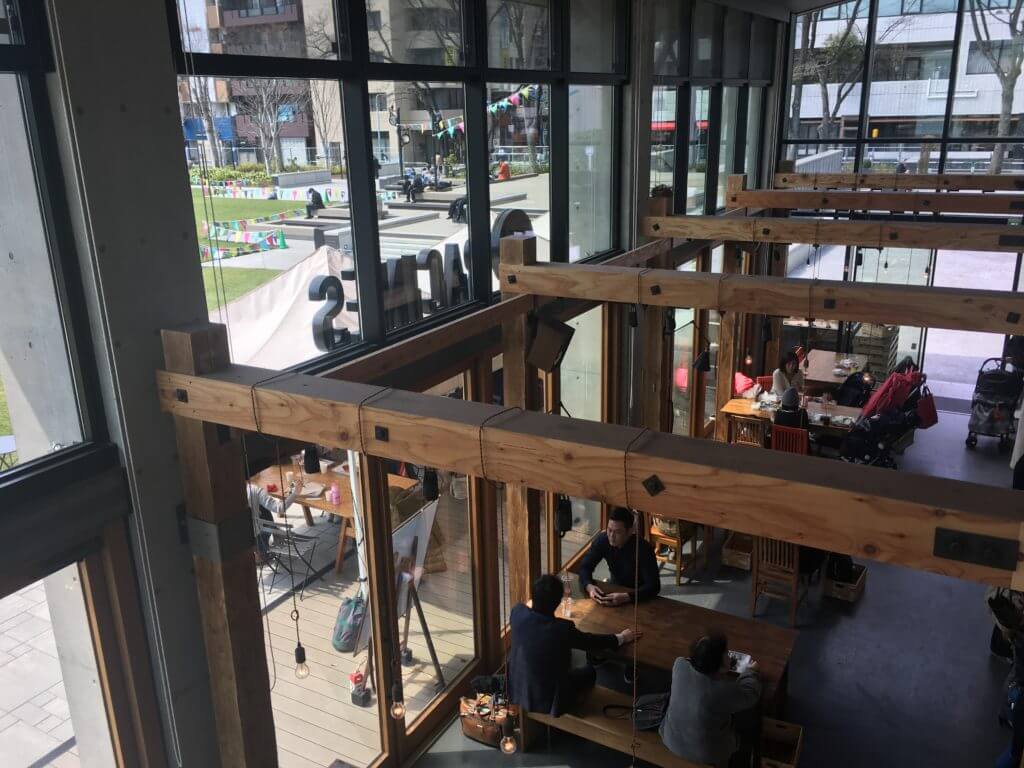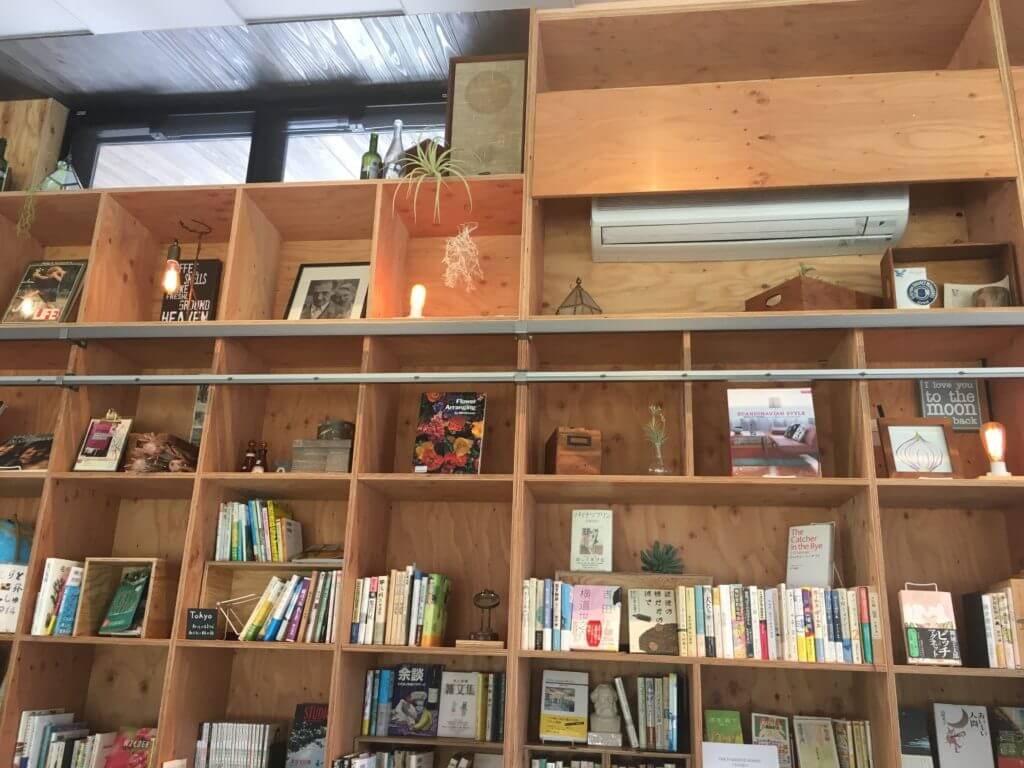 It's also nice to eat on a terrace outside the cafe on sunny days!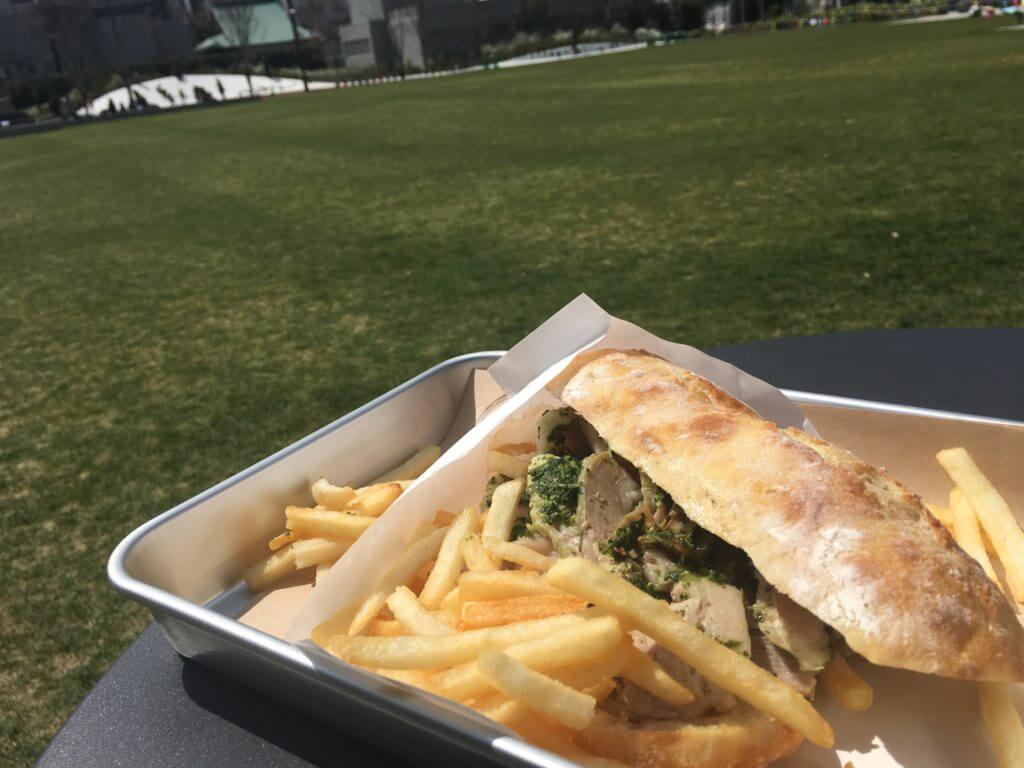 If you want to have a joyful time with your children for free, or take rest after shopping or playing, why don't you visit this oasis in Ikebukuro?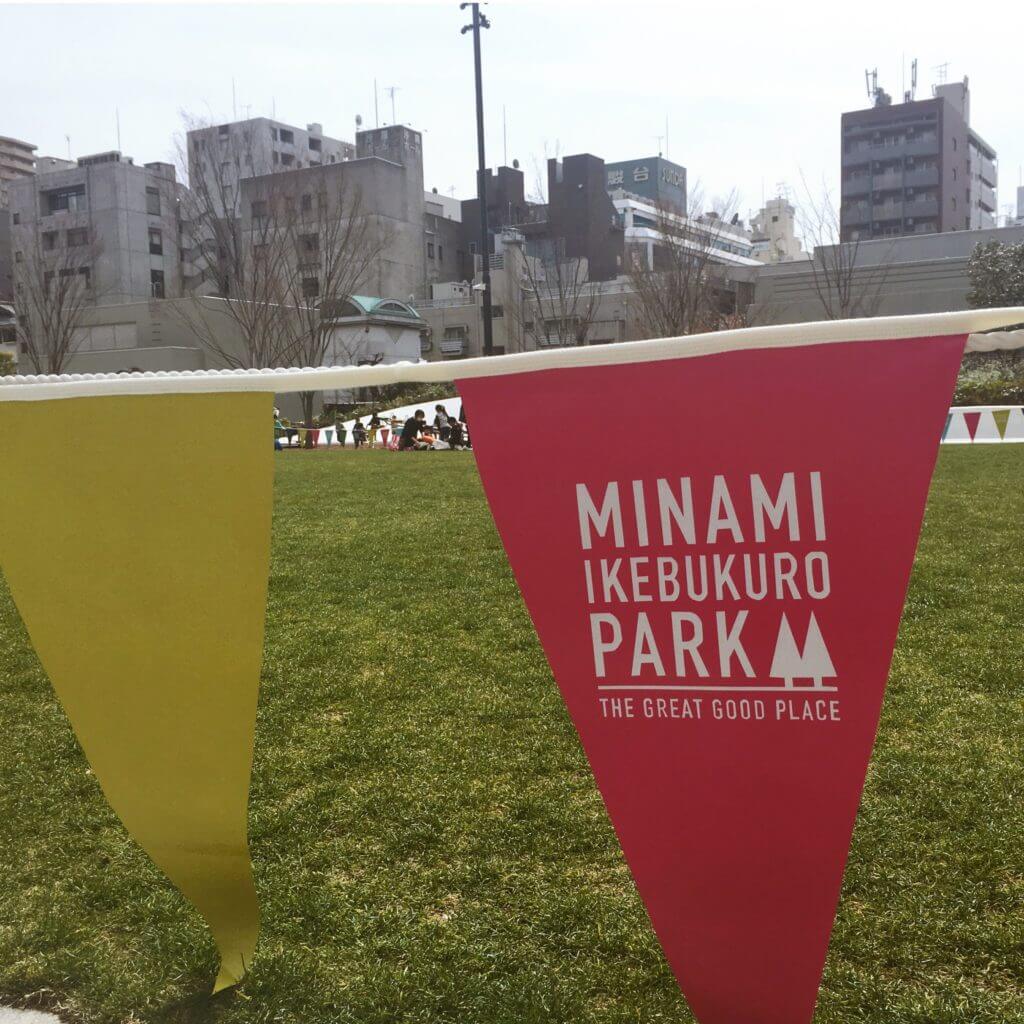 After visiting the park, try sharing your photos through LocoBee!
Download here→https://locobee.com/