Japanese Specialty Shops! – Part One –
Recently Japanese traditions and culture have gained notice and products that are "made in Japan" have become popular. Shops selling Edo period items continue to pop up. Do you own any "Japanese things"?
I think there are many people who don't actually own anything that they can stand up and shout, "This is Japanese!" about. Because of that, this time I will introduce shops that sell specifically Japanese items in a two part series. These shops' wares will touch Japanese people and foreign visitors will find them cool!
First is part one, the "thing" edition.
Shinohara Furin Honpo; A wind chime shop. An important item for Japanese summer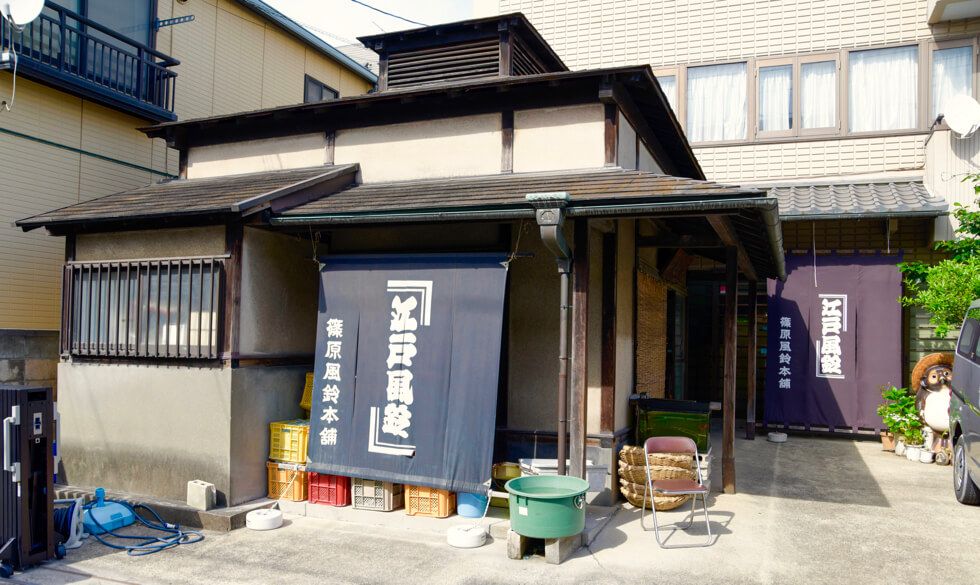 Glass wind chimes were first crafted in the Edo period and are to this day an important symbol of the summer season in Japan.
Shinohara Furin Honpo is a wind chime workshop in Edogawa-ku, Tokyo and celebrates 102 years, being the first studio to develop Edo wind chime (furin).
Each Edo wind chime is a beautiful handmade object exhibiting the craftsmanship of Edo artisans. Not only do they sell wind chimes here, but they also offer a demo workshop for you to make your own. There are two courses to choose from; you can paint a wind chime or make one starting from blowing the glass to the painting, you can take the completed work with you that same day. Since it's not an experience you can have just anywhere, why not start with glass blowing and make a one of a kind wind chime!
You must make a reservation for demo workshops.
<Shinohara Furin Honpo>
Address:4-22-5 Minamishinozaki-cho, Edogawa-ku, JAPAN
TEL:+(81)3-3670-2512
HP:https://www.edofurin.com/
Ozu Washi; a washi paper shop. The delicate texture makes it popular.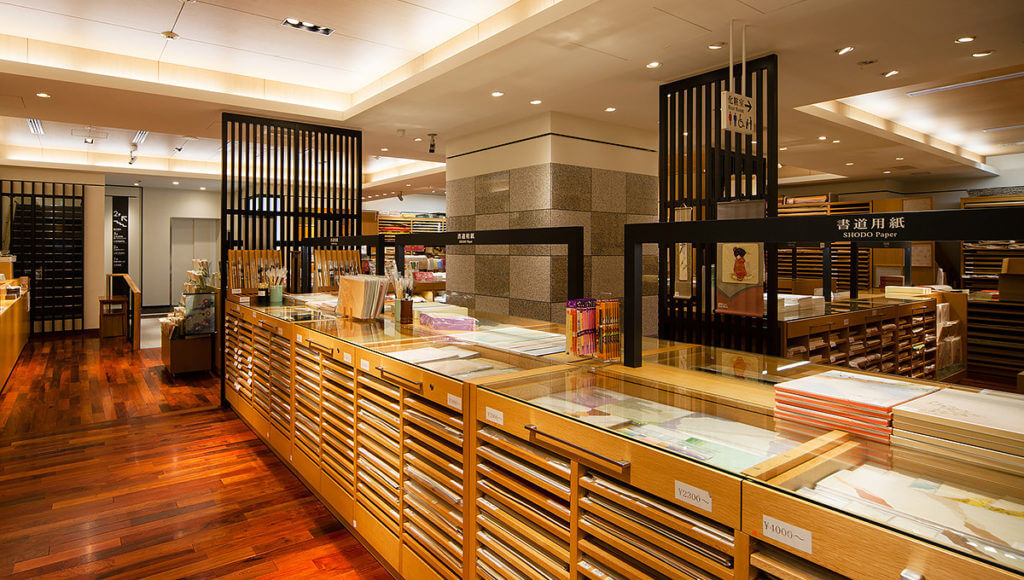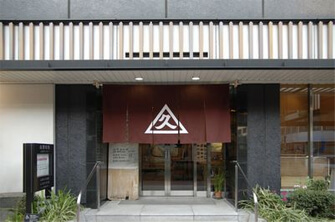 Ozu Washi is a washi (Japanese paper) shop in Nihonbashi, Tokyo that offers many types of washi paper from all over Japan. Washi has a delicate, gentle texture giving it a distinct Japanese elegance and has become popular with people from overseas. You can find a wide variety of traditional handmade paper for sale here, from practical items like stationary and envelopes to paper meant for arts and crafts. The shop also offers a "Handmade Washi Experience Studio" workshop, where you too can experience the precious art of making washi, this is great for kids!
Using washi even as memo paper encourages you to write beautifully, so why not get some beautiful washi to add elegance to your everyday life.
<Ozu Washi>
Address:Azu Honkan Bldg., 3-6-2 Nihonbashi-honmachi, Chuo-ku, Tokyo, JAPAN
TEL:+(81)3-3662-1184
HP: https://www.ozuwashi.net/
Matsuneya; A sensu fan shop. Classical and chic items!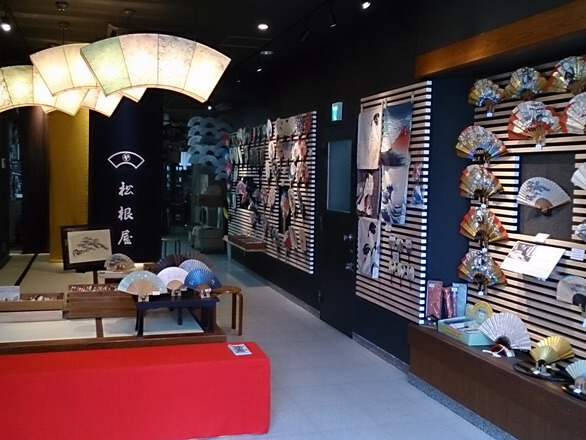 Matsuneya is a well-established shop in Asakusabashi, Tokyo selling uchiwa and sensu fans since its founding in 1914. This shop offers a rich selection including sensu fans used in performing arts, giant uchiwa for use in festivals, as well as sensu and uchiwa for everyday use. Definitely come take a look.
The sensu and uchiwa are traditional items that have never changed in popularity and can be used for a long time. Fanning yourself on a hot summer day with a stylish sensu always looks cool.
These make great souvenirs and presents!
<Matsuneya>
Address:2-1-10 Asakusabashi, Taito-ku, Tokyo, JAPAN
TEL:+(81)3-3863-1301
HP:https://matsuneya.jp/
Hirai Hakimono Ten; Geta and Japanese sandal shop. This is the place for Japanese style footwear.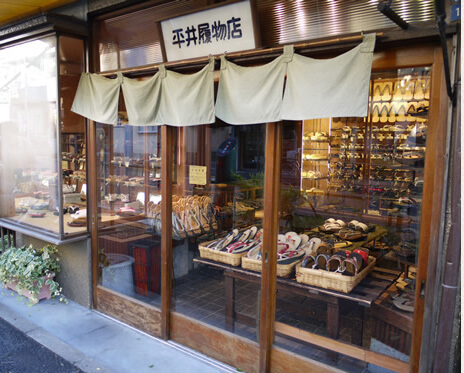 Hirai Hakimono Ten is located in Yanaka – a precinct that offers a view into the old Tokyo. The appearance of the shop alone fosters excitement. This isn't regular footwear, but geta and zori made by skilled craftsmen! These are works of art that really show the craftsmen's skill, made in keeping with Japanese tradition, but comfortable for modern society. Just looking at them is fascinating.
Why not try refreshing your feet this summer with traditional Japanese footwear?
<Hirai Hakimono Ten>
Address:2-18-8 Yanaka, Taito-ku, Tokyo, JAPAN
TEL:+(81)3-3806-8002
HP:https://hiraitokyo.co.jp/
Manekineko Yanakado; a shop selling manekineko figures. Get your good fortune here!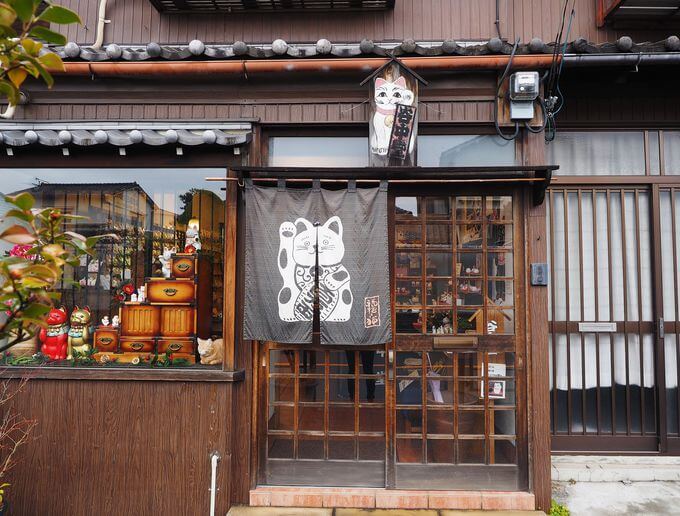 Manekineko Yanakado is, as the name says, a shop that sells manekineko (beckoning cat) figures. The manekineko is a figure that "invites fortune and money" for the owner and is a standard bringer of luck in Japan. If you would like to place a manekineko in your home, definitely pay a visit to Manekineko Yanakado! Here you can find different types of manekineko with various meanings, such as economic growth, good fortune, and protection against illness. You can also order custom manekineko that look like your own pet! I recommend this not only for those searching for good luck, but for those who like cats as well!
<Manekineko Yanakado>
Address:5-4-3 Yanaka, Taito-ku, Tokyo, JAPAN
TEL:+(81)3-3822-2297
HP:https://www.yanakado.com/
What do you think? You probably know a lot of these items, but don't own any, right? Seeing these items all together, I really feel Japan has nothing, but cool stuff.
Just seeing the phrase "specialty shop" already breeds excitement. I definitely recommend you visit these businesses!
Next is the "food" edition.
Edit & Text:deco
<PROFILE>
A country girl raised surrounded by animals, who moved to the big city of Tokyo. I like fashion and beauty as much as the next person, but I love manga and anime. 70% of my interests are in otaku culture.