The Kofu Basin in Yamanashi has both good accessibility and beautiful nature.
It has been a popular sightseeing spot as it's not far from Tokyo!
In Kofu, there are many spots where you can overlook the city as you go up a little higher.
Among them, I recommend "Fuefukigawa Fruit Park" which has a vast area and a good ambience.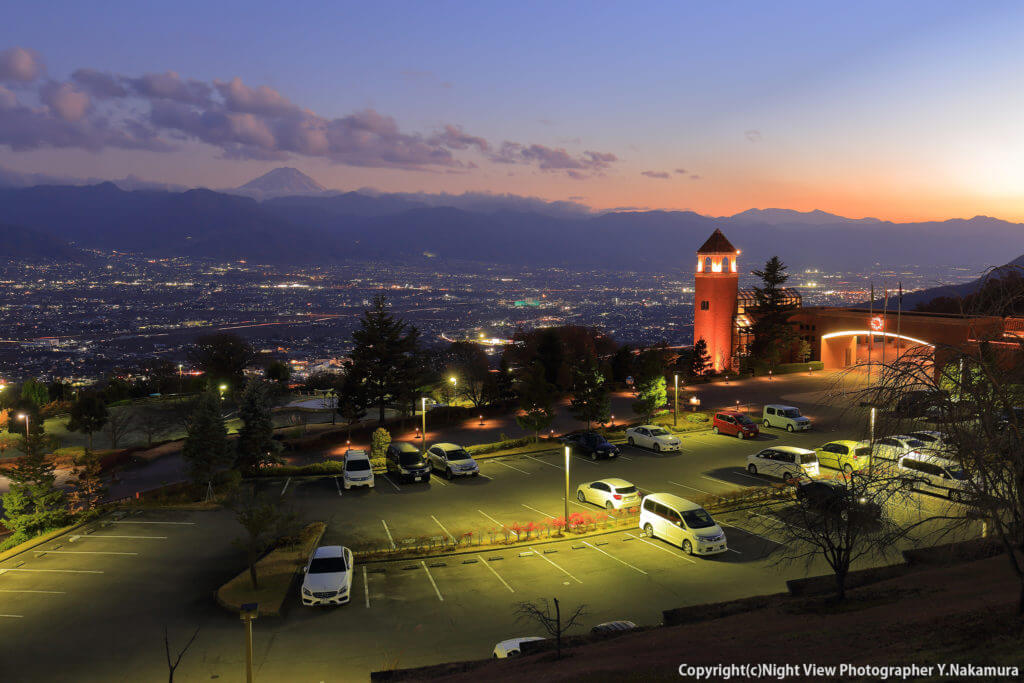 As its name suggests, the park has a plenty of facilities which features fruits, such as orchards and fruit plaza.
One of the reasons of the popularity of this park is the beautiful scenery that can be seen from here.
Actually, this place is certified as a holy place for lovers.
Recommended for a date!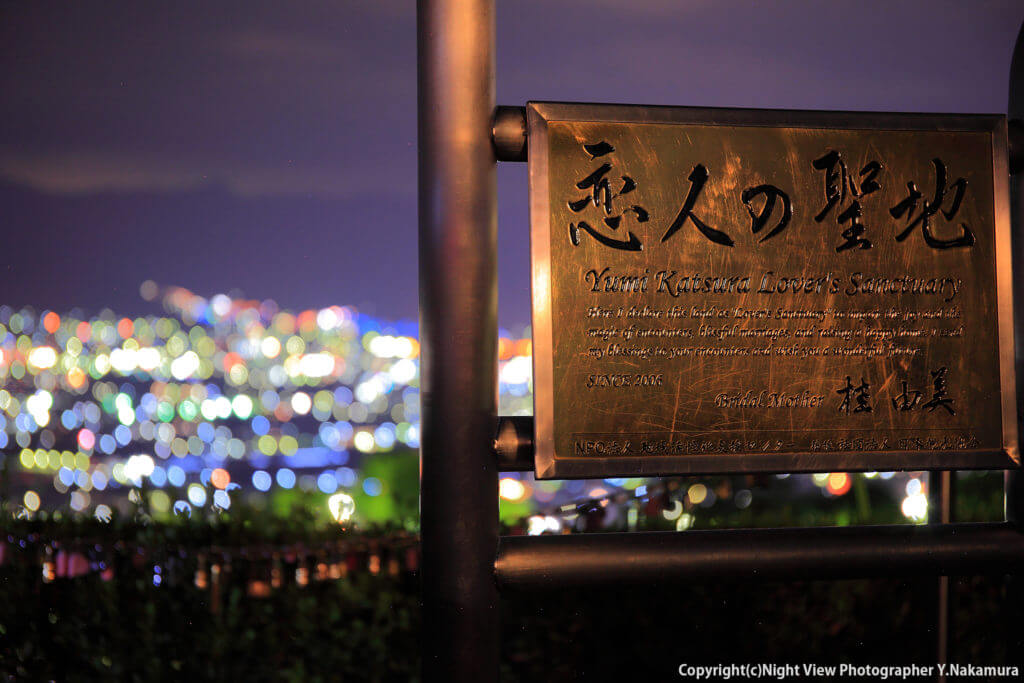 You can spend your time relaxed in the vast ground without crowds.
The beautiful night view will make you forget about time!
And the most typical feature of the park is the light-up of the glass dome.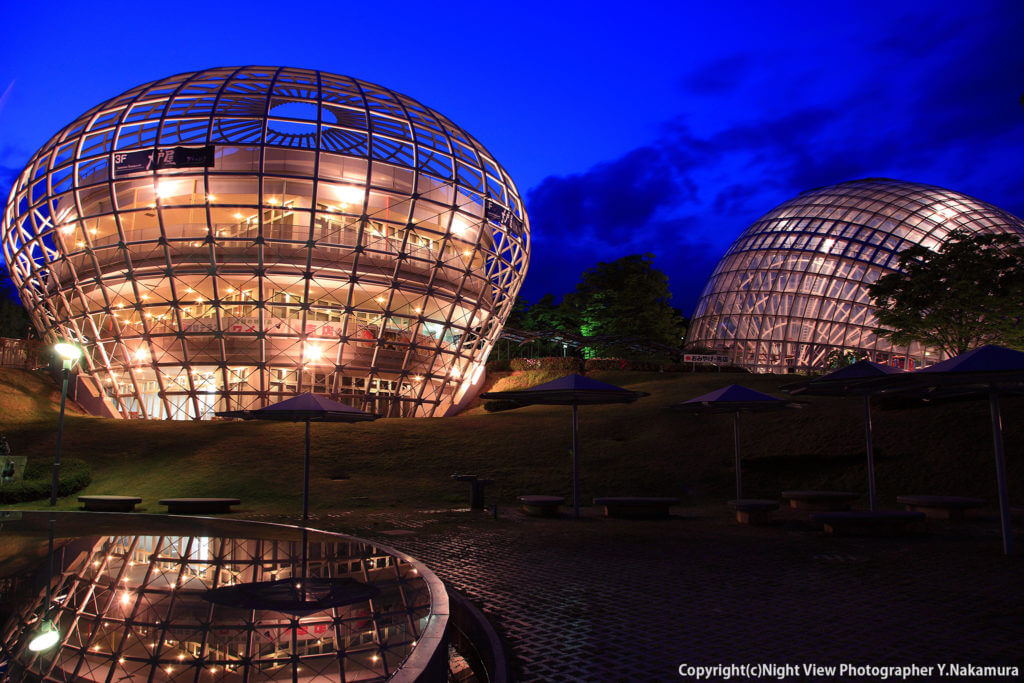 Inside the dome, there are an athletic, restaurants and gift shops.
The distinctive shape of the dome reminds us of a space base.
Vast land with beautiful view and a rich ambience.
Why don't you visit Fuefukigawa Fruit Park since its' not far from Tokyo?
Address:1488, Ezohara, Yamanashi, Yamanashi
Website:http://fuefukigawafp.co.jp/
<PROFILE>
Yuta Nakamura, the night view photographer. Shoot night scenic spots and distribute information on "Yakei-FAN",  the website which introduce information about night views. Write articles about night views in sightseeing and camera magazines, and cooperate and appear in TV programs about night views.