There are a whole bunch of skyscrapers in Osaka including Abeno Harukas.
Among them, Umeda Sky Building has an overwhelming presence.
On the upper floor of this 173 meter building is the observatory called "Floating Garden".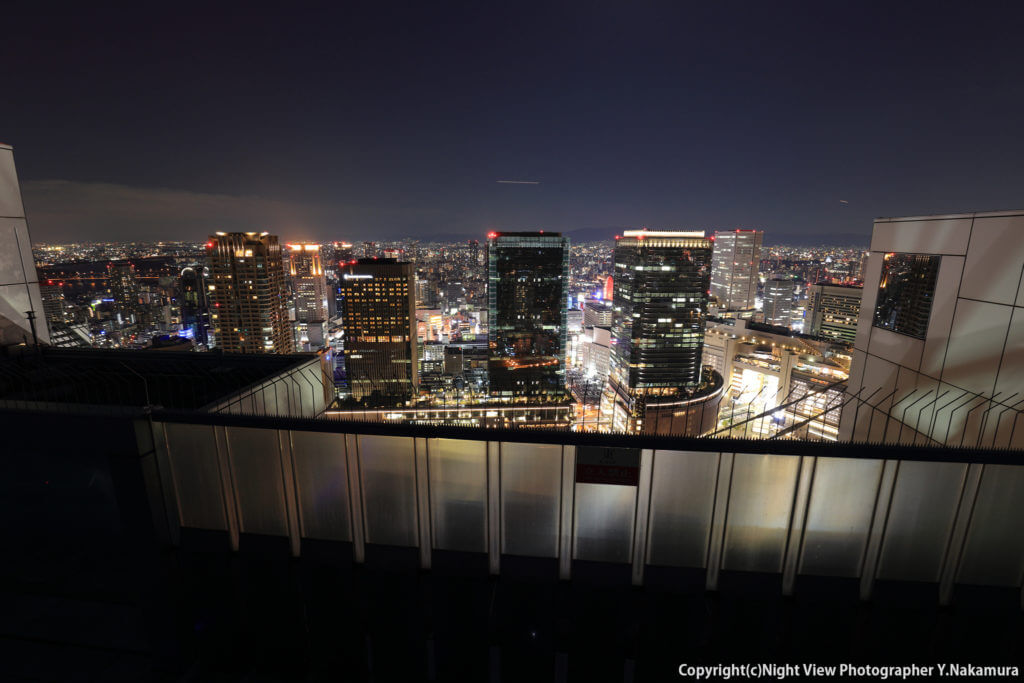 The typical feature of the observatory is a large ring in the center of the building. Very big and impressive!
Go up the escalator through the middle of the ring to the observation deck.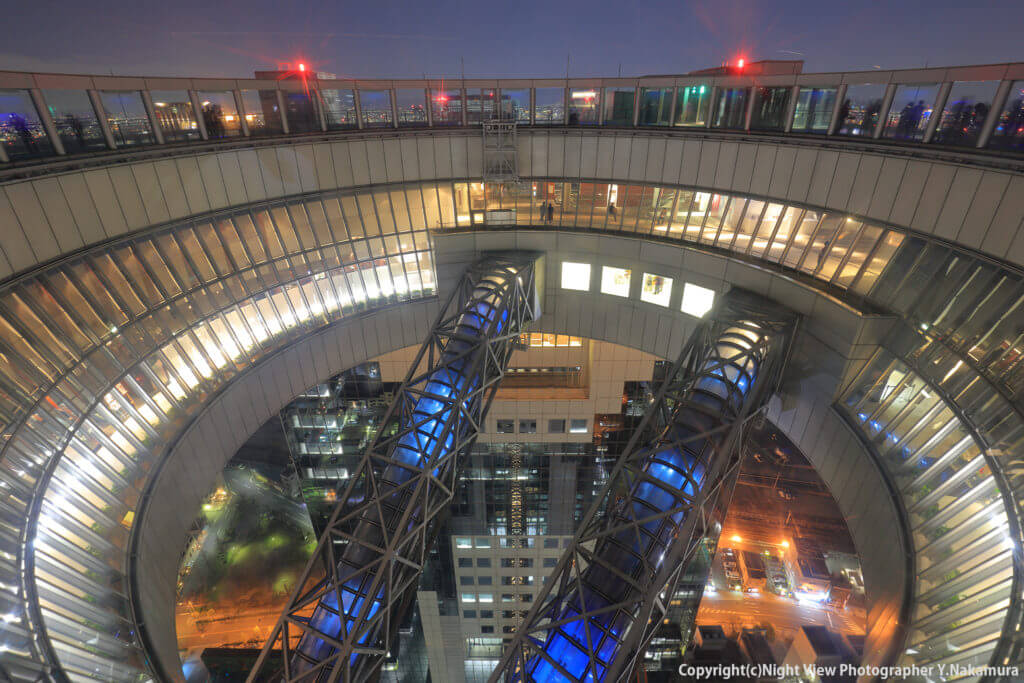 From the observatory, you can see the neon lights of the buildings that stand in front of Umeda Station, Kobe city in distance, and the Akashi Kaikyo Bridge when the sky is clear.
They have couple seats and a cafe, so you can relax and enjoy the night view.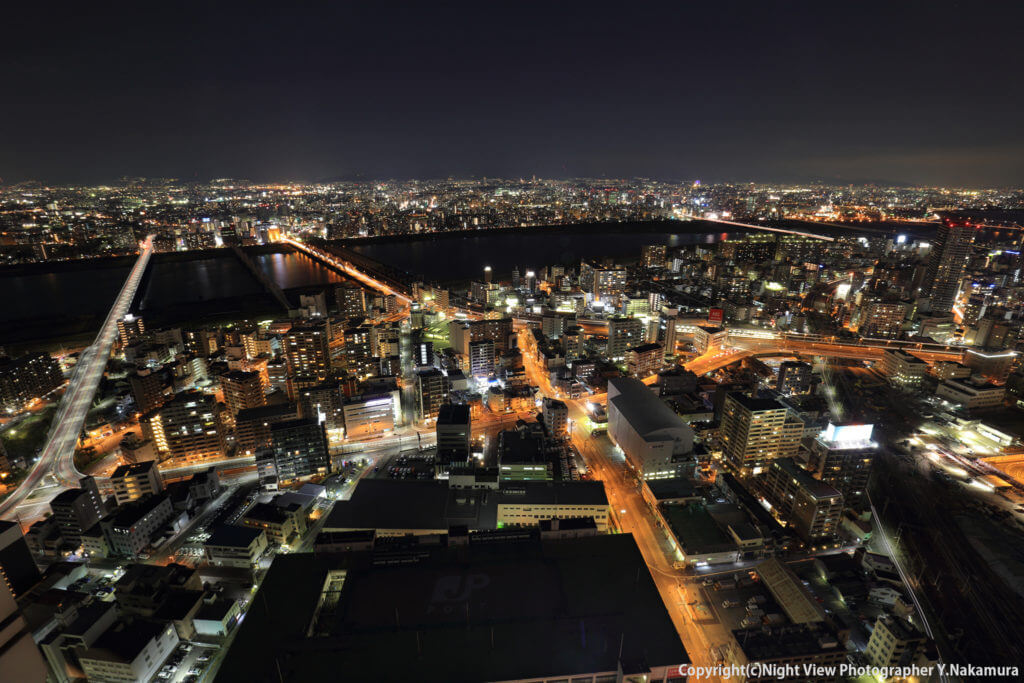 On the rooftop is an open air space called "Sky Walk", and you can enjoy the scenery while being blown by the breeze.
There is a fence for love locks to which sweethearts lock a padlock as a symbol of  their love and commitment.
Though it's quite cold on the rooftop, it's still recommended for the beautiful night view and a rich ambience.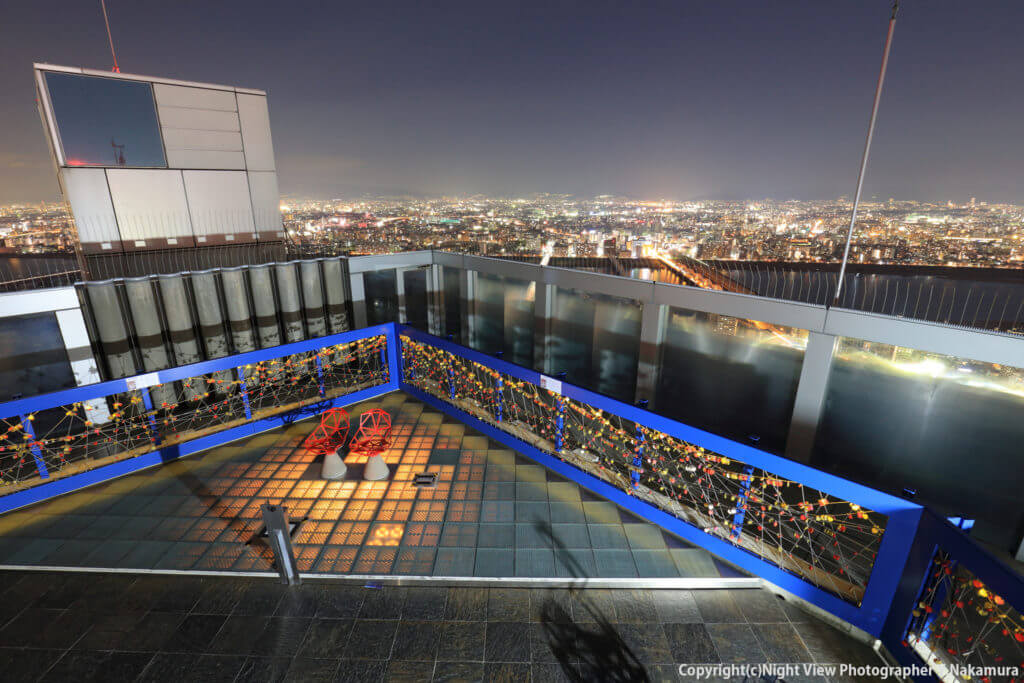 Open:9:30AM – 10:30PM (entry until 10:00) *differs depending on season
Admission:Adult ¥1,000, junior and senior high ¥700, elementary ¥500, infant ¥200 and senior ¥800
Address:1-1-88, Oyodonaka, Kita-ku, Osaka
Website:http://www.kuchu-teien.com
<PROFILE>
Yuta Nakamura, the night view photographer. Shoot night scenic spots and distribute information on "Yakei-FAN",  the website which introduce information about night views. Write articles about night views in sightseeing and camera magazines, and cooperate and appear in TV programs about night views.