Here's another banh mi restaurant in Takadanobaba.
【Banh Mi Xin Chao】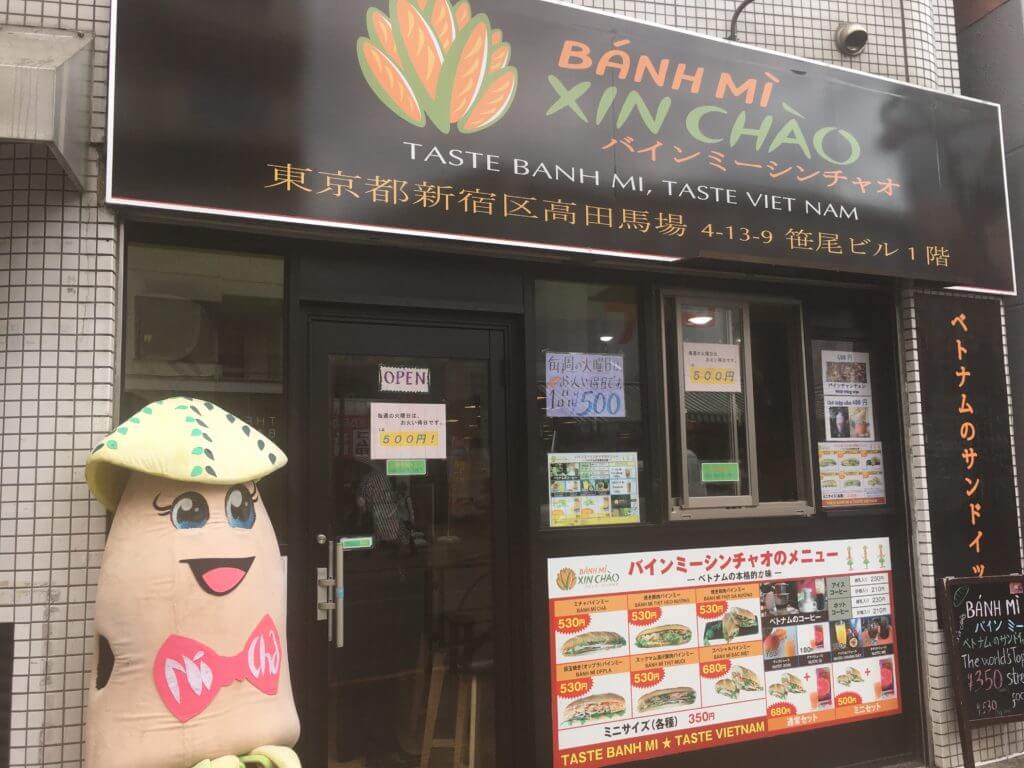 This restaurant is owned by Vietnamese manager.
As Takadanobaba has many Japanese language schools, there are many foreign students in the area.
Many Vietnamese students buy banh mi here.
Here's a menu.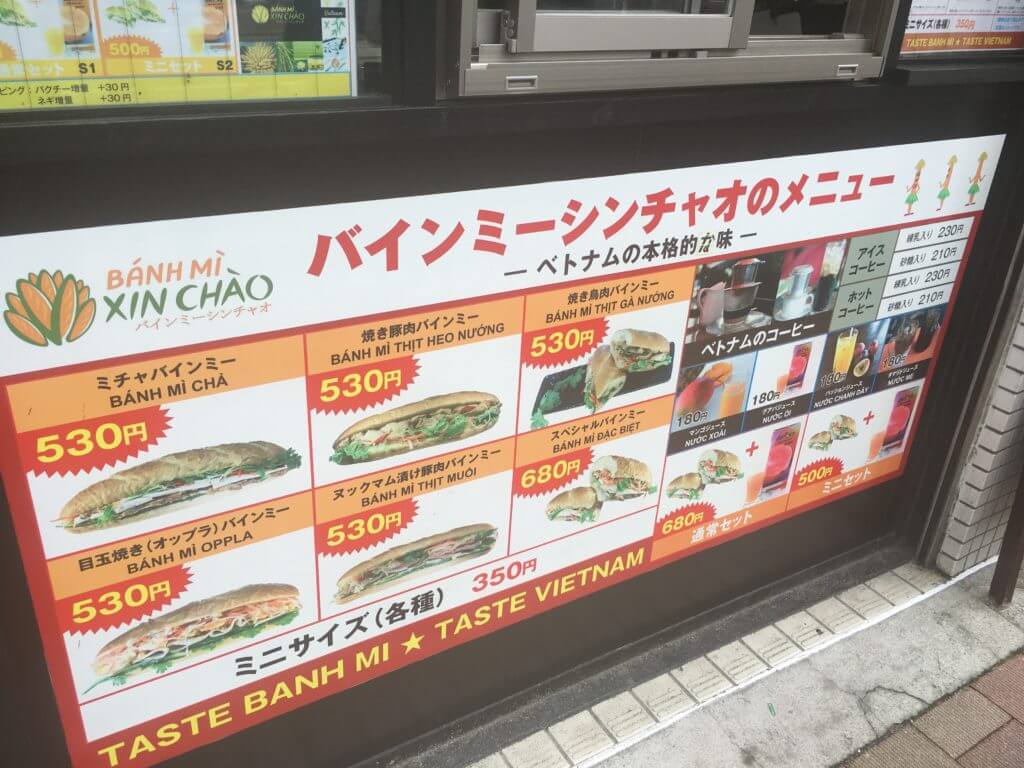 They have a dining space inside.
Great to be able to have a fresh ones!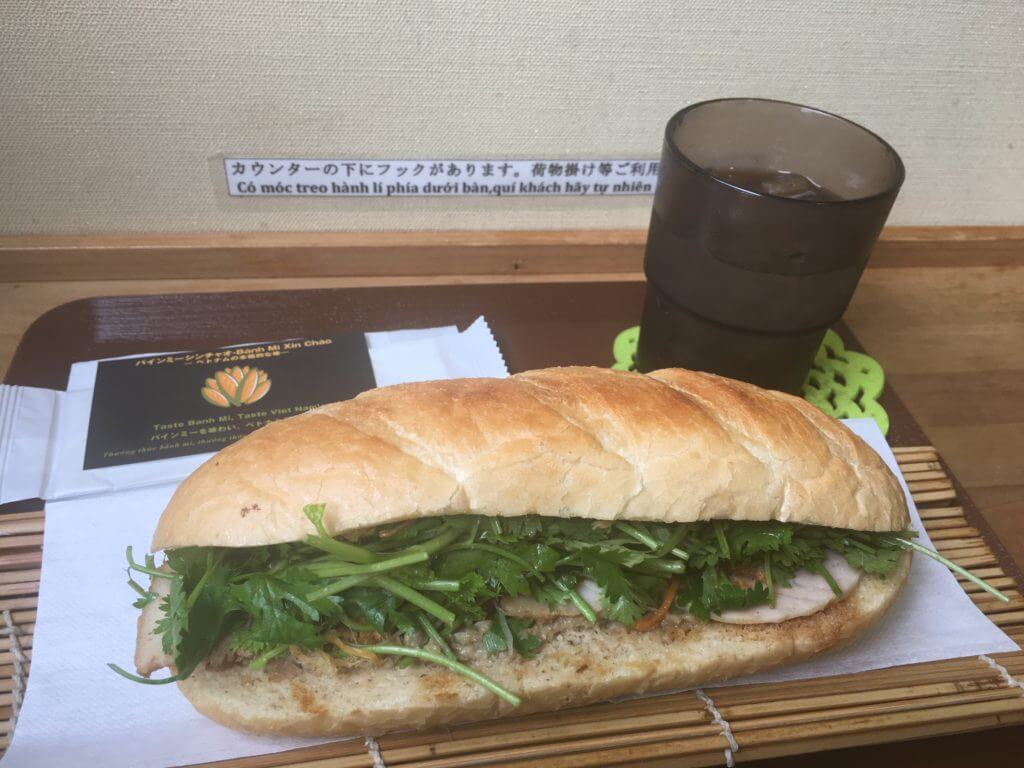 I ordered this banh mi with extra coriander.
Fresh green coriander is unbearable for coriander freaks!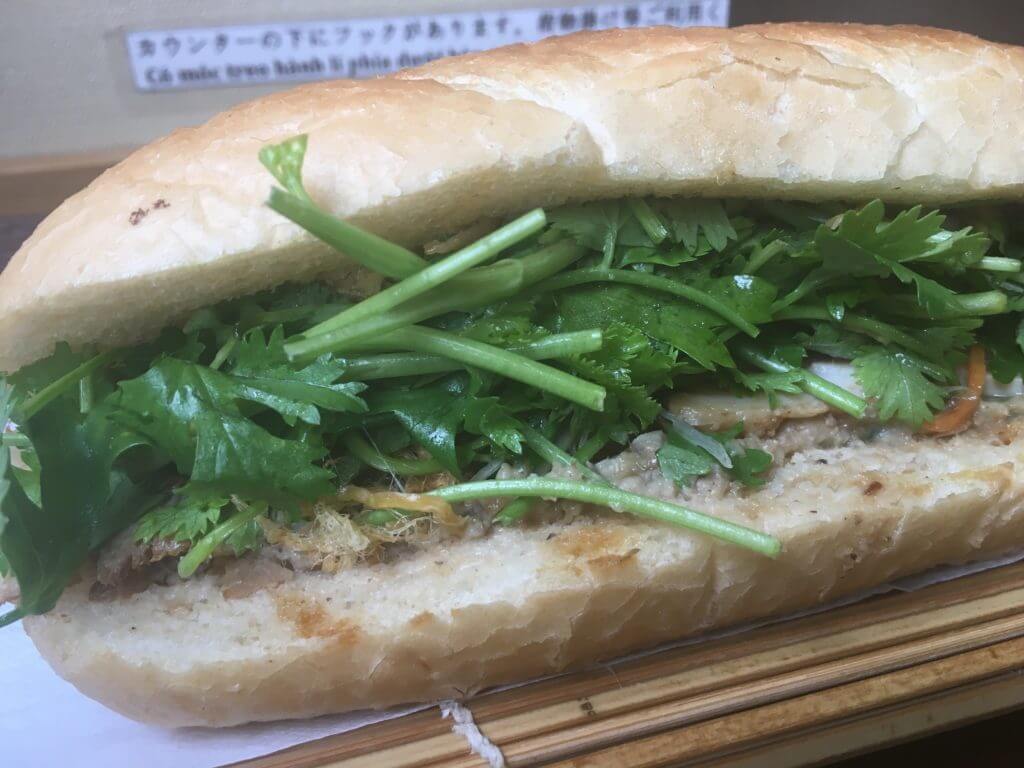 Plenty of tasty ingredients between crispy buns, and this is really delicious!
You should definitely have a bite of fresh one.
Actually, this restaurant was established by Vietnamese student brothers in Japan.
Their story was featured in a newspaper, and the paper is decorated in the restaurant.
Knowing the
After hearing their story, you may feel that the taste of Banh mi even more deeply.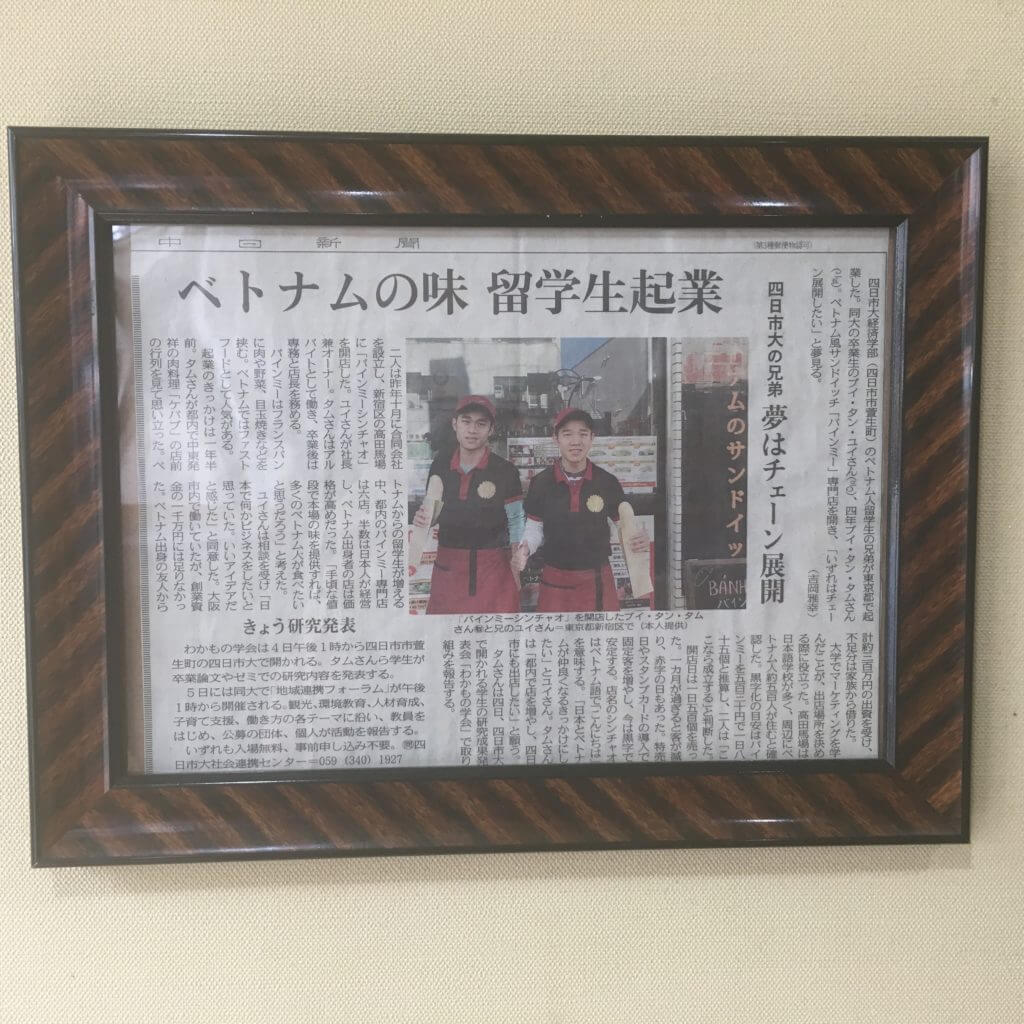 Banh Mi Xin Chao
Address: 1F, Sasao bldg., 4-13-9, Takadanobaba, Shinjuku-ku, Tokyo
Tel: 03-6279-1588
Open: 10:00AM – 9:00PM
Open Everyday
Now I have introduced 2 of my favorite banh mi restaurants.
Both of them have very good, addictive banh mi.
Each restaurant has its own taste, so why don't you try both and compare them?
And if you find your favorite, share it through LocoBee app!
Download here→http://locobee.com/